Home

J.P.I. Films
About this Vendor
Award Winning HD Cinematography
Our goal is to preserve the memories of your wedding in a timeless, elegant and entertaining fashion. We don't offer wedding videos, but Masterpiece Wedding Films. Our films tell the story of your Marriage and capture the emotions of anticipation, excitement and love.
Details
Second Shooter Available, Highlight Video, Video, Photo + Video
Contact Info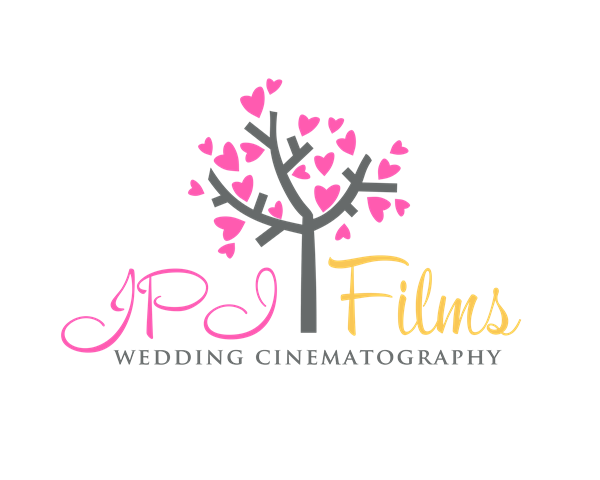 143 Willis Ave, Mineola, NY
Serving Wading River and Mineola
Highly Recommend JPI Films!!!!
Reviewed on

9/26/2012
Audra F
There is one word to describe JPI Films...INCREDIBLE! Everything about our experience with JPI Films and Joe was amazing. When my husband and I were planning our wedding, we were debating if we needed to have a wedding video and if we should have a videographer. The best decision we made was to hire JPI Films. After having the opportunity to see one of their films, we knew we had to book them for our Wedding. Joe provided us with something that will allow us to remember our wedding day for the rest of our lives. Throughout the wedding planning stages, Joe was always available to answer any questions that we had. On the day of our wedding, Joe made us feel so comfortable. He disappeared into the background, to the point that we had no idea he was there. (If you are looking for a videographer, this is a very important quality for them to have). When we received our trailer video a few weeks later, words could not express the excitement we felt when we watched it. It was absolutely amazing. Now, having just received and watched our full wedding video, all I can say is that I have never seen anything like it. Joe, hit it out of the park, it was truly fantastic. From the moment it started playing, I started to cry and it brought me back to my wedding day. The emotions and important moments from that day are all captured in the film. Joe was able to time every moment so perfectly in the video. JPI Films is the best and I highly recommend their services.
---
JPI Films is AMAZING
Reviewed on

1/17/2012
Jennifer I
My Husband and I were married in July 2011. The 2 most important things to us were videography and photography. We wanted to capture every moment of our day. I found JPI Film on one of the wedding websites and looked through his work. Needless to say I was very impressed and contacted Joe for an appointment. His response was very prompt and we soon met for an appointment. From the moment we saw some of his work I knew he was exactly what we were looking for. He worked very closely with us prior to our wedding going over what we as a couple wanted included in our video. The day of our wedding he was on time, extremely professional, and made us feel completely comfortable. At our reception we didn't even realize he was there. We just received our video 2 days ago and I have not stopped watching it. It is truly a work of art. It far exceed my expectations as well as my husbands. He captured every detail, every important moment, and even the moments I forgot had happened. We are so happy with our video and are so glad we get to re-live the best day of our lives over an over again through the video. We can not thank JPI Films enough. I would highly recommend this company to ANY Bride! All of my friends and family that have watched our video so far are blown away. Joe is an artist and I guarantee you will be more than satisfied!
---
JPI-could never imagine using anyone else Films. :
Reviewed on

10/26/2011
Desiree L
AMAZING!! I do not know where to start. From our first meeting with Joe I knew we made the best decision. He made us feel so comfortable and truly listened to what we wanted. It was so important that our videographer make our friends and family feel comfortable. I have been to so many weddings where the videographer is blocking peoples view, with a loud obnoxious light and stepping on the brides gown. Joe showed us his camera that was not bigger than my photographers camera! He promised me that he and his team would blend in that day and he could not have been more right. My brother in law thought he was in the clear after his best man speech when he thought it wasn't videotaped! Our sneak preview made me, laugh, cry and smile uncontrollably. It was an exact replica of how I felt that day put in 4 minutes. Our family and friends raved about the clip and can"t wait to see the rest! I would recommend JPI a million times over. :)
---
Our beautiful memory captured by JPI
Reviewed on

12/06/2014
Amanda P
My husband and I recently got married in May 2014. Joe's service was nothing short of amazing! He was attentive throughout the whole process and we could not be happier with the result. He did a great job capturing all aspects of our wedding day, from the church to the reception, and blended the moments together beautifully to create a video we will cherish for a lifetime! We highly recommend reserving Joe's service for your special day!!
---
Incredible and memorable
Reviewed on

5/12/2014
Daniela P
I can't rave enough about Joe and JPI films. We got married on June 1, 2013 and our video is amazing. The quality of the footage and the way he constructed the video to capture each important memory was done so beautifully. He was so easy to work with and always available whenever I needed him. He was upfront and worked with me to understand my vision and style of the wedding. Well done! I LOVE our video and will continue watching it as often as I can. I highly recommend him!
---
Thrilled!
Reviewed on

9/23/2013
Jennifer s
I would HIGHLY recommend J.P.I. Films!!! My husband and I recently got married and were so impressed with them. The moment I met Joseph I knew I was in great hands. He was so professional and he is so involved and just wants to make your day so special! I am very uncomfortable in front of cameras and the day of the wedding I did not even see them around. We recently received our wedding video and its amazing. The quality is outstanding. My family and friends are beyond impressed with J.P.I. Films! J.P.I. films are truly amazing and I would give them more than 5 stars! Book them now! Thanks Joseph!!!!!
---
Amazing Videographer!
Reviewed on

8/08/2012
Shannon O
Joseph did a fantastic job filming on our wedding day!! He and his assistant were professional, fun, and patient! They worked extremely well with our photographers and made the day so special for us! We can't wait to see the final product on film! We would highly recommend them to anyone planning their wedding or other special event! Thanks for everything Joseph :)
---
September 2011 Wedding
Reviewed on

8/08/2012
tara b
We used JPI films for our wedding last September 2011. From our initial meeting straight up to the wedding day, JPI was professional and delivered on exactly what was promised. During the wedding day I forgot he was there filming yet he captured every moment perfectly. The overall video is a wonderful remembrance of our special day that we will cherish forever. The video is crisp and clear and beautifully edited. JPI comes highly recommended by me and everyone that saw our wedding video.
---
Best decision made
Reviewed on

5/18/2012
Lauren S
It was an absolute pleasure working with Joe this last year. From planning, to shooting and viewing the final product, the process was enjoyable. Joe is extremely talented and we enjoyed spending time with him on the weddind day. The filming was not at all intrusive, and we were able to enjoy our day without having to go back and reshoot or stage anything. All of the filming was real time and he got all the important details and events, even the ones that I didn't get to see (cocktail hour, reactions of guests, etc). I also love the way the film was edited and the use of recorded music mixed with voiceovers. Joe has great attention to detail and an amazing way of telling each story. My expectations were exceded and I would recommend JPI to anyone.
---
We are Movie Stars!
Reviewed on

4/05/2012
Erin M
We were so lucky to have had JPI Films video our wedding. They were professional and personal. We were planning our wedding from over seas and they could not have been more accommodating or helpful. Joe spoke with us about what we wanted and what was most important to us prior to the day. We just received our video and are blown away by how great it is. So much of the day was a blur, it's great to have the video to watch over and over! Everyone we have shown the video to has absolutely loved it and it reminds us of how perfect the day Truely was. From the video you would not have known there was a hurricane going on! I recommend JPI to any bride and will be booking him for my cousins wedding next winter!
---
You will be absolutely pleased!
Reviewed on

2/16/2012
Fiorella C
My husband and I got married during the summer of 2011. We recently received an email from Joe with a link of our Highlight Reel. When we watched it, it felt as we were reliving that day. My parents were absolutely pleased with his work as well as my husband. Joe is very professional in his work and will work with you from the first day to the very end. He was even great enough to have our entire wedding video arrive just in time for Valentine's Day. I don't think I could have asked for a better gift! I am so happy that I took the time to search carefully and find Joe. Please make sure to visit his website as he has many examples of his beautiful work!
---
I didn't think I'd watch my wedding video more tha
Reviewed on

10/23/2011
Donna P
Joe did the best job with our wedding video. It's got great energy, it's not boring at all. It's really a treat to watch. I've watched it half a dozen times in the last 5 days. Joe's editing is amazing. He gives you the highlights of the whole day in a great short film. The day of, the JPI team are very unobtrusive with their small video machines and professional manners. People kept coming up to me and asking me why we didn't hire a videographer, because they didn't notice him! I kept reassuring people that we in fact had 2! Use JPI and you won't be disappointed!
---
JPI Films... We HIGHLY Recommend!!!
Reviewed on

9/18/2011
Donna P
My husband and I were beyond happy with the entire experience we had with JPI Films. They made every effort to make us feel a part of the planning and what was important to us as a couple. Our wedding day was the most special day of our lives...JPI Films captured every moment of that...It is clear in the final product that they are experienced and creative. We've had family & friends view our wedding flim and they were all blown away by the work and quality, as we were. We are so pleased that we get to relive the moments of our wedding day over & over again! Thank you so much JPI Flims!!!
---
SPECTACTULAR ON FILM!!!
Reviewed on

6/02/2011
cassandra w
We were overwellmed with emotion and did not expect that our ceremony and reception would be as spectactular on film as it was that day. We did not even notice the filming during our event, yet the best moments were captured with clarity and punctuated vibrantly in our special day. We will always cherish the day and look back on it with warmth in hearts. We were glad to have selected such a professional and creative videographer. We have received requests for more copies of our wedding video from family and were excited to here them ask for the video. We appreciate that we can share our moments with our family and friends now and throughout our years as a family.
---
CREATIVE AND AMAZING
Reviewed on

3/20/2011
Stephanie S
UNBELIEVABLE-- More than I expected--JPI captured ALL details.. details my photographer missed and that I thought I would not be able to ever capture again--The video was awesome--The wedding day and party goes in a blink of an eye and thru this video we really had the opportunity to sit back and enjoy the moments. We will cherish this forever and it will be shared with generations to come-- The creativity and talent of Joe and his team have really shown through. We were much more than satisfied with the end result. Highly recommended.
---
LOVE J.P.I. FILMS
Reviewed on

2/04/2011
Christina W
I can't say enough good things about J.P.I. films. Joe and his team are so nice and professional. They do beautiful work and every bride will be ecstatic with the final results. They work closely with you from beginning to end and make the whole process easy and fun. They arrive on time on the big day and are there every step. My husband and I just received our video and we are so happy with it. If you want a beautiful memory of your wedding day and a great team to video it you have to checkout J.P.I video.
---
This company does amazing work!
Reviewed on

10/15/2010
Jason D
I hired JPI Films to shoot our love story prior to getting married as well as shoot our actual wedding. The love story was played at our reception prior to us being introduced and it went over so well. Everyone asked us who shot it and how they can get in touch with them, people have said they never saw anything like that before and it looked like something you'd see on TLC. JPI Films captured our story so well with great camera work, editing and raw emotion. I'd recommend them highly to anybody looking to preserve their memories correctly!
---
Send Message