Home

Just Gorgeous! By Jessica
About this Vendor
Make-Up Designs for Brides & More!
Jessica specializes in making you look and feel beautiful on the most important day of your life! From engagement photos to your wedding day, the focus is all on you. On-site makeup and organic airbrush tan services available. Call Jessica to book your bridal trial and you will feel "Just Gorgeous!"
Details
Hair + Makeup Trials Available, Airbrushed Makeup, Eyelash Extensions, Makeup Artists, On-Site Hair + Makeup, Spray Tan, Beauty
Contact Info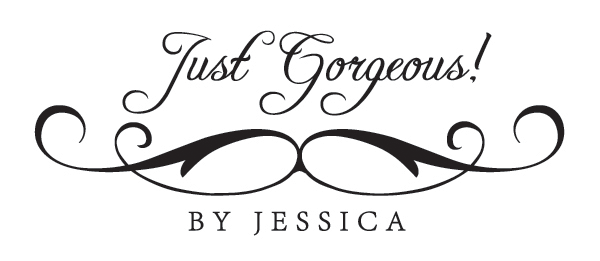 Chicago, IL
Serving Chicagoland
Never felt more amazing
Reviewed on

9/30/2013
Sarah B
Jessica is not only one of the most genuinely sweet girls I've met but she is talented beyond words. I met with her months before my wedding for a tan and makeup trial and I walked away so excited for the real deal the day of my wedding. I've been in 6 weddings before and had various beauty sessions but none like hers. She made my entire wedding party glow even more than they usually do and made me feel like a goddess. She is worth every penny and really loves what she does. I want more reasons and excuses to have her do my makeup again. Jessica is a true professional and cares about her work and the people she works on. Best "vendor" I've ever used. Thanks miss Jessica!!!
---
LOVE Jessica's work!!! HIGHLY recommend!!!
Reviewed on

11/13/2013
Terri B
Jessica was exceptional - she is so sweet and was so easy to work with but most importantly, she did an AMAZING job!!! She did me, my bridesmaids, both moms, and a grandma. I have used her now three times, twice as a bridesmaid and once as a bride and each time I've used her, everyone was thrilled with the job that she did. I chose her because she perfectly masters the natural look, but can go as dramatic as you'd like too. I told her I wanted neutrals, but that on my eyes I like a big contrast between dark brown in the crease and white toward the inside, and she did exactly what I had in mind on the first try. It was exactly what I wanted, I loved it!! I would highly recommend her to anyone looking for makeup, she is so versatile. She does air brush and false lashes that look amazing.
---
AMAZING!
Reviewed on

10/19/2013
Kaitlin K
My bridesmaids and I ADORED Jessica. She is such a sweet person and amazing to work with. She came to our hotel the morning of the wedding and was so patient balancing us with our hair dressers. Our makeup looked fantastic (in person and in the photos); beautiful but not overdone. It also lasted all night. Even after a night of dancing, my eye makeup especially still looked AMAZING! SO glad we got to work with her :)
---
Disappointed
Reviewed on

11/16/2014
Samantha S
I was very excited to use Jessica for my wedding make-up. Her prices were reasonable and her portfolio beautiful. Getting closer to my trial date, she never returned my emails or calls for confirmation. It seems as if she fell off the face of the planet, even after I signed my contract. Unfortunately, I am off to find a new make-up artist...
---
Great make up artist
Reviewed on

10/23/2014
Jessica provided excellent make up services for my daughter's wedding. We were referred to her through a friend. She provided a make-up trial for both my daughter (bride) and myself (MOB). She communicated make up suggestions and was open to suggestions we had. She offered air brush as well as fake eyelashes. On the wedding day she was professional and on time. She brought an assistant the day of the wedding to accommodate the bridal party. We were all very happy with the results. I would highly recommend Jessica's make up services.
---
Amazing!
Reviewed on

10/14/2014
mckenzy b
Jessica was excellent! She was honest with wanting me to love the look of my makeup and really wanted me to voice my opinion, from the start! It made for a relaxed and enjoyable experience - she was professional and also personal, we ended up trading restaurant tips. 100% recommend her!
---
Bernthal/Trinquero Wedding
Reviewed on

10/09/2014
She was amazing! SO sweet, and extremely efficient. She really took one one of the most stressful parts of the day and made it fun and pleasant. Thank YOU!
---
Talented Make up Artist for a great price!
Reviewed on

10/09/2014
Katie B
I found Jessica here on the knot and initially contacted her because of her amazing reviews. I was not disappointed. From the beginning she was so sweet and accommodating, I was planning my wedding from out of town and she helped find a time that was convenient for me to meet and do my trial. Jessica is a perfectionist and it really shows in your final look. She arrived early on the day of my wedding and was on schedule the entire day. My bridesmaids loved her and I had many guests comment on the beautiful make up that she did. For a very sweet make up artist that you can depend on I would definitely recommend Jessica!
---
Happy Bride
Reviewed on

10/08/2014
Angela B
I am so happy I chose Jessica to do my wedding makeup. I chose her after I saw her good reviews on the wedding websites I was researching. She was very accommodating and so nice! She came to my house for the trial because I work and could not make it out by her and come the wedding day she was on time and everyone loved their makeup! The day of the wedding I decided to do my makeup a little different than we did at the trial and she was very helpful and wanted to make sure I was totally happy and my makeup looked awesome! Thank you so much Jessica, you were a pleasure to work with!
---
LOVED IT
Reviewed on

10/08/2014
I loved everything about the makeup. She did exactly what I wanted, a formal smokey eye. It wasn't too heavy.
---
Fantastic Makeup Artist
Reviewed on

10/07/2014
In my search for a makeup artist for my wedding day, I was given Jessica's name by a good friend of mine. Jessica was hands down the most personal, best make up artist I could have chosen. She did a make up trial with me a few months before the wedding and walked through everything with me, my mom, and bridesmaids. She cared 100% of the results and was extremely clear with what she was going to do the day of. She cared about my overall day and wanted me to look perfect as well. She was comfortable to work with as well. She completed my makeup, my mom's, and my bridesmaids as well. We were all thrilled with the results and in our pictures we look glowing. Feel free to contact me personally if you would like me to share a picture of her work as well. If you are debating on your makeup artist, choose Gorgeous by Jessica!
---
Jessica was truly exceptional!
Reviewed on

7/30/2014
Jackie H
Jessica was truly exceptional! She is such a sweet person and she was incredibly easy to work with. She did such an amazing job for my wedding! She did my makeup, my sister's makeup (Maid of Honor), and my mom's makeup and I don't think the three of us have ever looked more gorgeous. We also got spray tans with Jessica before the big day and our skin was glowing! I chose to use Jessica for my wedding day because every review I read raved about her services. I love her website and her portfolio; she perfectly masters the natural look, but can go as dramatic as you'd like too. I told her I wanted my green eyes to really pop and she used medium brown tones with a touch of purple to do just that. I loved the way I looked and I had never felt more beautiful before that day! I would highly recommend her to anyone!
---
A talented sweetheart!
Reviewed on

7/23/2014
Jessica F
Jessica was just a doll. She really cared about whether I was satisfied and made me feel comfortable about telling her if I didn't like something or wanted a change. She's also knowledgeable about using natural products. One thing I really liked that was unique about her was that instead of just saying "ok look down" or "move your head here" she always added please at the end! It was cute. She's a really calm and pleasant presence on the big day and leading up to it!
---
Don't Go With Anyone Else! This Is Your Girl!
Reviewed on

7/08/2014
Tanya M
I was referred to Jessica through a friend of mine who had used Jessica for her makeup at her own wedding. When I first started speaking to Jessica through email and over the phone it was easy to tell how professional and friendly she was. We met for a consultation and she was absolutely wonderful about listening to what I wanted and envisioned for my makeup on the day of my wedding. I am not very experienced with make up and I told Jessica this during our consultation so that she would know that I was really trusting her to make the best decisions for my face while encompassing what I felt I wanted for my big day. I am so very grateful that I chose Jessica to do my makeup and my bridesmaids'. We met for a makeup trial at her house and I brought one of my bridesmaids with me. Jessica was a great host and I felt very comfortable being there with her. The whole process leading up till the wedding was completely stress free thanks to her. I could not have felt more beautiful than the day of my wedding. Jessica came to the house where my bridesmaids and I were getting ready to do our makeup. Everything was timed and planned out beforehand and she was very prompt on her arrival and finished at exactly the right time. I look flawless in all of my photos and am in awe of the magnificent job she did with, not only me, but with my bridesmaids as well. Each one of them looked amazing. Anyone looking for a fantastic makeup artist should definitely go to Jessica!
---
Jessica can create beautiful and natural looking makeup!
Reviewed on

5/22/2014
Katie K
Jessica was so nice and easy to work with. I wasn't positive what I wanted but I described my idea and showed her a few pictures and she managed to create exactly what I had hoped for! All the bridesmaids loved their makeup and enjoyed working with Jessica. She even gives you tips on doing your own makeup and how to get it to look like she does it! If you can try the false eyelashes.....they looked amazing on everyone but still natural and they lasted well into the next day! I would definitely go back to Jessica for any other events I have and would recommend her to all my friends.
---
It truly is "just gorgeous!"
Reviewed on

10/05/2013
Nicole H
I got married on 8.31.13 and Jessica was a referral from a co-worker of mine. The most amazing makeup was done by her!!! She transformed us! Not to mention, the spray tan was amazing! No orange, no streaks, and she makes you feel really comfortable. All of my bridesmaids and mother and mother-in-law RAVED about their makeup and all looked so beautiful. Jessica is the sweetest and most flexible to accommodate ur schedule. Very professional and talented! I wear makeup everyday so I wanted to look different but still stay true to how I do my makeup - she went above and beyond and I could not have been more happy with how I looked on my wedding day. I will be using her services again in the future and will continue to refer her to all my lady friends. Amazing job, Jess!!!
---
makeup/spray tan
Reviewed on

10/02/2013
I recently had jess give me a spray tan and do my makeup for my homecoming. She was amazing!! The spray tan was exactly what I wanted and came out perfect, My makeup was very well done and matched my eyes and dress beautifully! She listened to what I wanted and made sure that I was comfortable with everything she did. I was so happy with the way she did everything and felt beautiful for homecoming. Jessica is super sweet and truly wants everyone to look beautiful and feel good about themselves on their special occasions. I would recommend Jessica to anybody!
---
Jessica @ Just Gorgeous
Reviewed on

10/02/2013
Jessica not only did my make-up for my wedding, but my entire wedding party and what a bunch of stunners we were. She was punctual, professional and made us look absolutely....well.....gorgeous! We would have paid considerably more for the phenomenal work she did and how she got through us all, with the outstanding quality, I will never know. I highly recommend Jessica if you want to be the most lovely bride in exactly the style you request whether it's light and natural or heavier and eye catching. She's the right person for any time in your life that you want to look your best. I don't think I can upload a picture here to show you the proof, but there is no question who I will be calling for my next big event. Try her you'll love her. She's amazing.
---
Best choice!
Reviewed on

10/02/2013
Jess was professional, sweet, and talented. She did make up for several of the bridesmaids in a family wedding that I stood up in back in August. The eye make up was stunning and everyone got tons of compliments. She listened to each girls' preferences and style and did their make up accordingly. Everyone was very happy with the end result. Jess can make you look stunning on your big day!
---
Makeup
Reviewed on

10/01/2013
Jessica was great, loved the makeup. Would definitely recommend her! Did many makeup trials, Jessica was the best by far!
---
Chicago's Best-Kept Secret!
Reviewed on

10/01/2013
Erin K
I searched and searched for a makeup artist for my wedding day that would be professional but not cost a fortune! I tried one of the expensive groups from a wedding expo and they just were not worth the outrageous price tag and then I tried another freelance artist who was just not very professional (used pencil liner and I'm pretty sure I do my own everyday makeup better). Then I found Jessica through he Knot and have since referred her to two of my friends for their weddings (both of whom work in the beauty industry so they are even pickier than I am). Jessica is so talented and knows just what she's doing, but it's also like having your good friend do your makeup. She is such a calming presence on your wedding day, which is just what I needed (not to mention my makeu looked amazing). I cannot recommend Jessica enough and will continue to do so as my friends get married in Chicago!
---
Just choose Jess!
Reviewed on

10/01/2013
Jess has been a friend since grade school and she continues to blow me away with her multitude of talents. From make-up to spray tans, I am convinced Jess can make any bride feel radiant. I always knew Jess embodied style from head to toe, but she completely blew me away on my big day. She listened to my desires and brought out the best in my natural qualities. Not only was she able to make me feel glamorous, but she also took care of four of my bridesmaids all while keeping me relaxed and comfortable. If you are looking for someone with incredible skills, a calming spirit, and a pure passion to share in your excitement on your big day, JUST CHOOSE JESS!
---
Time and Time again.. the best!
Reviewed on

10/01/2013
Morgan M
I've now seen Jessica perform magic at three weddings, one being my own. Not only is she crazy talented, but she is one of the easiest vendors to work with. You can tell she does what she does because she has a passion for making women feel beautiful! Prices are fair, she always shows up early and she genuinely listens to your wishes for make up on your wedding day!
---
Jess is the best!
Reviewed on

9/27/2013
Sharanya K
I had Jess do my wedding party (and mine) make-up for our wedding in May and it was such a wonderful experience! From the trial tot he actual day, Jess was so professional, timely, and just a joy to work with! She is so sweet and really has an eye for making people look like their best self...my bridal party had a variety of beautiful women with different skin types and ethnicity and Jess was able to flawlessly make them all look unbelievable. I was a bridesmaid in another wedding that Jess did recently and once again had a great experience with her! I have recommended her to all of my friends and hope to see her at more events!
---
Amazing!!!
Reviewed on

9/27/2013
Mandy B
I met Jessica as a bridesmaids in my best friend's wedding. I knew I had to have her for my wedding too. She is beyond amazing! She is professional, sweet, and hands down the best make up artist I have ever had! I have gotten my makeup done in a lot of my friends weddings but none have done as great of a job as Jessica. She truly cares about what she does and it shows. I love the I looked like myself on my wedding day, but a very glamorous. And best of all my eyelashes stayed on all night which has never happened with false lashes before. Jessica is worth every penny and more!
---
Send Message