Home

Kaella Lynn Events
Details
Rehearsals + Parties, Wedding
Full Service Wedding Planning, Planning
Contact Info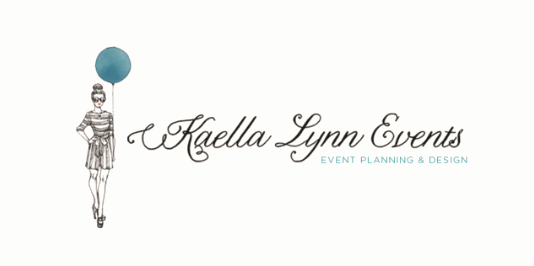 Reviewed on

6/06/2017
Diego R
My wife and I hired Kaella Lynn Events to plan our wedding with the full service package. Kaella is awesome. I am so glad we worked with a planner and Kaella was amazing! Kaella has a great sense of style, impeccable attention to detail, and she really takes ownership of the... Read More planning process. She's a producer. Our wedding was a phenomenal production. Everything coordinated well from the table settings, flowers, signs, and even the overall flow. On the day of, Kaella and her team executed beautifully. It really made a big difference knowing that she was there making sure everything was running smoothly. Our wedding was amazing and Kaella made all of the difference. I can't wait to attend someone else's wedding that she helps plan.
---
Reviewed on

10/28/2016
Sonja K
Kaella Lynn is the best! We hired Jill to do the month-of (and day-of) planning for our wedding, and she kept everything so organized, managing vendors schedules, and making sure we were focused on just enjoying the ride. She asked all of the right questions that we didn't even... Read More know needed to be answered, but thank goodness she did! Our wedding day was perfect, largely thanks to Jill, because she quietly kept everything moving like an assembly line behind-the-scenes. If anything went wrong, I would've had no idea, because Jill was all over it. We also never looked at a clock once, because Jill had everything under control from start to finish and made sure all we needed to be was present. Thank you Jill + KLE for the perfect day.
---
Kaella is the best!
Reviewed on

10/27/2014
Jessica R
One of the best decisions we made during our wedding planning process was to hire Kaella for full planning. From our first coffee meeting, she totally "got me" and my emerging vision for my wedding. With every subsequent meeting and joint-Pinterest-board pinning session, she... Read More helped make my dream wedding come to life! All of her vendor recommendations were spot-on (the food!, the flowers!, I could go on for days!) , and the day itself went perfectly! I would not have changed a single thing and I am so grateful to Kaella for her creativity, tight organization, and upbeat-yet-calm personality… You will be in the MOST capable hands if she is planning your event!!
---
Best Decision We Made
Reviewed on

6/11/2014
Lesley P
Hiring Kaella was the best decision we made during our wedding planning process! We initially hired Kaella because we liked pictures of events she had done in the past, she was responsive to our initial emails, and her pricing was within our budget. Once we hired her, we soon... Read More learned that she was extremely organized, smart, easy to work with, and an all-around amazing wedding planner. My husband and I live in New York and were planning a wedding in California, and both have demanding jobs. Kaella quickly got to know our personalities, our likes and dislikes, and our basic vision for the wedding. After the initial phone calls, we put the design completely in her very capable hands. We could not have been happier with the process and our wedding day!! Kaella helped us find vendors that fit our budget, were easy to work with, and produced fabulous results. She designed creative tablescapes and other vignettes, and she added the most beautiful details. Our guests were blown away by how gorgeous, unique, and "us" the wedding day was. Kaella organized our vendors and their timeline and truly made the wedding planning process as stress-free as it possibly could be. She was always available for a quick call, responded to every email and text, and was always calm, cool, and collected. Our wedding day was absolutely perfect. Kaella made sure that everything went smoothly and we were able to just focus on enjoying the day. We cannot recommend Kaella enough!!
---
Amazing Wedding Planner!
Reviewed on

12/04/2013
Natalia F
I used Kaella Lynn Events for the full planning package and it was by far the best decision I made for our destination wedding in San Francisco! Kaella is super organized and efficient. She set up all the appointments with the vendors for the weekend my mom and I flew in and was... Read More super flexible when we wanted to see other venues. She also has a great sense of design/style which is really helpful when trying to decide on the "look" you want. It´s hard to envision it all (from the tablecloth to the silverware to the lighting) but she knows how to pull it together really nicely. One of the hardest parts of wedding planning is communicating your vision with the different vendors, and that is Kaella´s strength. She´s really great at listening and making sure she understands what you want and following up with the vendors to make sure everyone is on the same page. Since we used her for the full package she was there to coordinate everything on the day of the wedding which was AMAZING. Everything is perfectly timed and you literally don´t have to worry about a thing. I can´t recommend her highly enough.
---