Home

KC Mobile DJ & Photography
About this Vendor
We don't just play music, we entertain.
Congrats on finally snagging "the one!" You've been dropping hints for AGES and nearly throat punched your nosy Aunt Rita who just CAN'T stop asking, "When are you getting married?" Ugh. The struggle is real. And now that there is a "ring on it" - so is your wedding day! The KC Mobile DJ & Photography team is made up of a diverse, fun and professional crew with decades of wedding and event experience. KC Mobile DJ & Photography started in 2006 by borrowing equipment from family. We stopped borrowing equipment quite a while ago and also offer 2 state of the art photo booths, we staff published photographers, an experience event planner and a handsome officiant. Contact us today to schedule a free consultation and see why we have so many elated clients.
Details
Classical, Country, Dance, Disco, Folk, Hip-Hop, Jazz, Pop, R&B, Rock, Arabic, Bollywood, Latin, Polka, World Music
Rehearsals + Parties, Ceremony, Reception, Wedding
MC Services, Recorded Music, Sound Equipment, Music, Planning, Audio/Visual Equipment, Equipment, Rentals + Equipment
Contact Info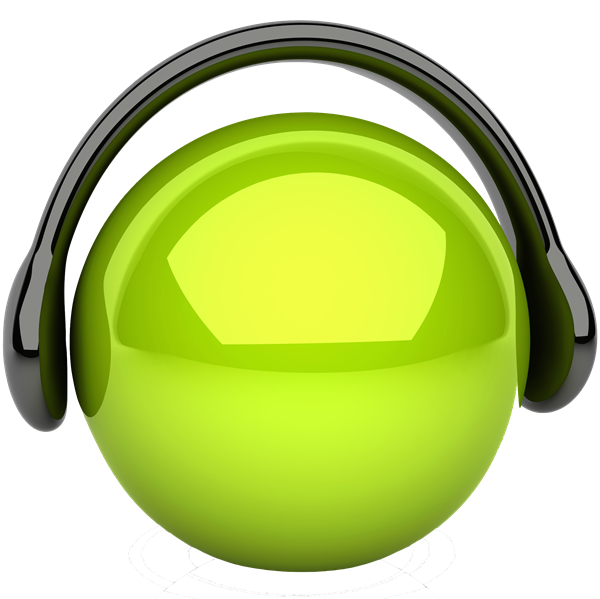 Reviewed on

7/17/2017
Thy N
Our DJ was by far the best vendor we dealt with during the wedding. He had so many good ideas for not only the music but for many of the other aspects of our wedding. If I were to ever get married again, God forbid, I would book again.
---
Reviewed on

6/12/2017
Julie N
I believe that if our wedding was amazing, it is all thanks to KC Mobile DJ. Fernando was fantastic, managing songs perfectly so that the dance floor was never empty! We also really loved the games, they are so great to set the mood. All of our interactions with KC Mobile DJ... Read More before the wedding were smooth and fun, I was never nervous about a possible organizational glitch, and we keep hearing compliments about how fun our event was, which is exactly what we were aiming for.
---
Reviewed on

5/20/2017
Arslan S
Nick, our DJ did a really good job. We had somewhat different requests as we needed international music including bollywood, and Nick was able to do it very well. People had a great time. Derek and Nick were very accommodating in the lead up to our event and easy to work with.
---
Reviewed on

9/05/2017
Aimee Y
These guys deserve nothing less than 5 stars! We took advantage of their DJ service and it did not disappoint. The entire process was seamless from our first meeting, to wedding day. You can easily create your playlists (pre-ceremony, ceremony and reception) on their website,... Read More which was great. They even have a suggested playlists for specific activities (i.e. first dance, intro, cake cutting, etc.)- definitely a helpful time saver. We personally worked with Nick and he awesome- relatable, personable, upbeat, fun to work with and professional. He went out of his way to make sure they had every song we wanted (even if it wasn't a part of their playlist selection). And he handled day-of schedule changes flawlessly, which made the night easy and enjoyable for us and the staff in charge. To anyone reading this review, I highly recommend KC Mobile DJ with full confidence they will do a spectacular job!
---
Reviewed on

8/27/2017
Rachael R
Very happy with everything. Everyone had a great time!
---
Reviewed on

8/16/2017
Ashlyn A
Derek was our wedding DJ 8-5-17 and it was so fun! He does a great job of keeping a dead dance floor poppin' & is funny! He listened to all of my requests and everybody had a great time.
---
Reviewed on

7/28/2017
Paige K
Our KC Mobile DJ, Derek, was amazing! He was extremely helpful when I needed suggestions for songs to be played during our reception. The reception flowed perfectly thanks to him and we could not have asked for a better DJ for our special day!
---
Reviewed on

7/20/2017
Genevieve B
How wonderful and professional Derek and his team are ! thank you so much for those beautiful memories, we can tell you love every minute of your job starting from first meeting, review day and wedding day. All my guests appreciated you a lot, I will recommend you to everyone !... Read More Gen.
---
Reviewed on

7/17/2017
Payton C
the amount of interaction and great song choices had our guests interested, involved, and on our dance floor all night. We got SO many compliments on our dj, we are so thankful Derek helped to make both our ceremony and reception music go perfectly.
---
Reviewed on

7/05/2017
Wyatt Z
KC Mobile DJ did a wonderful job with our wedding!!! Derek was so easy to work with and did such a great job engaging the crowd and making sure everyone was having fun at the reception. The scavenger hunt game was a great touch and everyone had a blast! I would highly suggest... Read More them for your wedding!
---
Reviewed on

7/03/2017
Cameron S
Absolutely amazing! I highly recommend kc mobile dj. Derek is extremely professional, has a great sense of humor and knows how to get the crowd going!! Five stars no doubt!
---
Reviewed on

6/25/2017
Carrie H
WOW!! Where to start with Derek! SUPER SUPER AMAZING! One hour before my ceremony was to start we realized the dress in the bag was NOT mine! Derek immediately jumped on it. He got his assistant to run to David's Bridal with the plan to meet my brother at the Liberty Hospital... Read More (about half way). Once the battle was won (it was a painful one), the party was on!! Derek did a FABULOUS job of keeping the floor hopping! He even stepped out on the dance floor to show off some of his own moves! (Okay, he probably felt like my less than skilled group needed some help!) His enthusiasm and ability to handle the wide array of requests made the night fly by and kept everyone dancing. I cannot thank Derek and his team enough for saving what started out as nightmare and turned it into a night of dreams!!
---
Reviewed on

6/19/2017
Jenny H
I cannot say enough wonderful things about Derek and his team. I have never met a more professional and wonderful group as KC Mobile DJ. They plan and prepare with a wonderful worksheet that helps you design an agenda that maps out everything you want in your wedding. He also... Read More helped us through the disaster of the AC being broken in our venue on a heat warning day (It was 94 out) and he still had people up and dancing. I would not and could not have survived this day without him. He literally saved our wedding. Thank you!!!!!
---
Reviewed on

6/08/2017
Mary D
Derek at KC Mobile DJ was amazing! The most fun DJ, and dance party ever! He kept the dance floor bumping, was SO easy to work with and accommodating, and beyond everything else, made sure we were taken care of every step of the way. He entertained the crowds, and the text... Read More message requests were a huge hit. Thank you for such a wonderful night, we are so grateful for you and everything you did!
---
Reviewed on

6/06/2017
Jennifer S
We could not be happier with the wonderful job KC Mobile DJ did with our reception. I was a wreck and so nervous, but Derek did such an amazing job with EVERYTHING, it made our big day even easier to enjoy❤
---
Reviewed on

6/03/2017
Courtney M
KC Mobile DJ was great. They made sure our experience was great. Their online system was very convenient for our busy schedule. We loved having them as our DJ. Nick and Dereck were so easy to work with and they made sure we were more than satisfied.
---
Reviewed on

5/25/2017
Zac D
Great overall experience. They meet with you beforehand to get the details straight and help you with suggestions. Our DJ, Travis, made sure the sound ran smoothly during the ceremony. He facilitated the reception order of events as well as music during the reception and... Read More dancing. You could tell he really enjoyed his job and he did well in mixing the songs together. There was variety and he didn't let songs go too long. Would recommend KC Mobile DJ and our DJ, Travis, to anyone.
---
Reviewed on

5/02/2017
Beth C
We used KC Mobile DJ for our wedding on April 22nd. They were FANTASTIC! I cannot say enough about the great, fun experience. They are truly top notch and they make sure everything runs smoothly for your wedding/reception. We had Fernando as our DJ and he was amazing- had... Read More everyone on the dance floor and really coordinated the entire night perfectly. We worked a lot with Derek booking the services and he was great as well. They are very professional and I would highly recommend them for your wedding or any event where you need DJ services.
---
Reviewed on

4/25/2017
Melissa S
I honestly don't know how to say everything I felt about our service from KC Mobile DJ...but WOW! The night went off without a hitch. Derek made sure the evening flowed perfectly. The songs were spot on and the guests loved the text request line. The scavenger hunt at the... Read More beginning of the night was a blast. I honestly think the DJ is the MOST important part of a wedding reception and we were amazed by ours!
---
Reviewed on

4/07/2017
Haley G
I loved all of my wedding vendors and KC Mobile DJ is no exception. They were incredibly friendly, organized, and fun! They went above and beyond to make sure our reception was a blast and everything we wanted it to be. Their booth and lighting was beautiful. We received so many... Read More compliments on how good the music was and almost everyone was up dancing. I can't say enough about KC Mobile DJ. If you go with them, you won't regret it!!
---
Reviewed on

3/26/2017
Sarah O
They kept the atmosphere just right, made all their queues and brought the funk; what more could you ask for. Very helpful and easy to work with.
---
Reviewed on

3/14/2017
Madison B
Derek was great!! He was very thorough in his introduction meeting and follow up consultation before the wedding to review the details. Derek was very honest about his professional opinions when asked, and was very knowledgeable from his experience. He also made sure to be at my... Read More wedding rehearsal to make sure everything went smoothly the day of. Our reception had a mix of crowds from early/mid twenties to our older family members. Derek's entertainment appealed to every age group and everyone had a blast! He played interactive games with the crowd that were a big hit, and the music was great. I would highly recommend!
---
Reviewed on

2/28/2017
Teresa Z
Derek was absolutely amazing!! From the very beginning, even just contacting him, he always got back with me very quickly about any questions I may have had and set up an appointment with me quickly to review all of the options we could have. A couple weeks before the wedding,... Read More he met with us again, to review last minute details and had great ideas for songs for the bouquet toss, garter toss, everything we hadn't even thought of! He even did a super fun "scavenger hunt" with all of our guests, in order to determine which table would be dismissed first for food. It was hilarious and all of my guests had a great time! He is full of ideas and works wonderfully with each member of the party. The music was perfect and the reception was a heck of a party! Thank you so much for helping to make my wedding day the best party ever (and for making the process of planning a breeze!)!!
---
Reviewed on

2/24/2017
Erica M
I had a great experience with Derek. He made the planning so easy and stress free! The music was great, the lighting was great! I have no complaints. Derek is very professional and well prepared to make your day go smoothly! Thank You Derek!
---
Reviewed on

2/15/2017
Michele G
Derek is by far one of the best DJ's we work with at Restoration 1894! He is very professional and has the most complete and state of the art setup in the industry! I recommend him for any occasssion and can always count on him to accommodate all our clients with the best of... Read More service!
---
Meet The Owner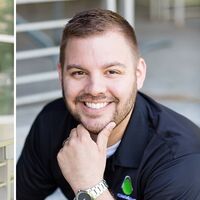 Derek Hoffman
I come from a musically inclined family. Although. I'm the black sheep. The best I can do is push buttons. Growing up, our friends, knew our house is where the sound was, so naturally, when they started getting married, they me asked to DJ their wedding. The first one was a travesty... but I learned from it. And oddly enough, we had 2 referrals from that wedding. The next year we had 5 weddings, then 10... Now we're celebrating with 70+ couples per year. We love the joy in celebrating weddings and build unique relationships with our clients before, during and after their big day.