Home

Kellerman's Event Center
About this Vendor
Stunning archways, high ceilings, wood floors, windows with views overlooking the charming, historic city of White Bear Lake. You'll have access to our beautifully landscaped courtyard, reflecting an old-world, European bistro - similar to the French Quarters of New Orleans. 360 tour on website!
Amenities + Details
Amenities
Indoor Ceremony Area

Kosher Available

Liability Insurance

Liquor License

On the Water

Onsite Catering

Onsite Overnight Accommodations

Onsite Parking

Onsite Wedding Consultant

Outdoor Ceremony Area

Outdoor Reception Area

Outside Caterers Allowed

Site Fee

Tented Area

Valet Parking

Wheelchair Accessible
For more details about amenities, please message the Venue.
Banquet/Reception Hall, Loft/Raw Space, Mansion/Historic Site, Museum/Gallery, Unusual/Alternative
Contact Info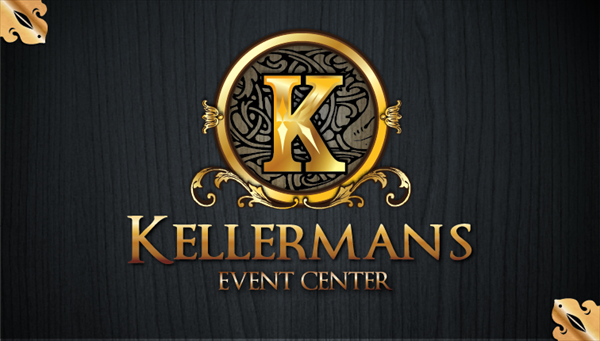 Downtown Historic White Bear Lake, White Bear Lake, MN
MADE THE WEDDING!
6/14/2014
greta h
This is such a beautiful and elegant venue! The owners are perfect at what they do! NOT to brag about my wedding.....but it truly was one of the best and I owe that in LARGE part to Kellerman's Event Center. We had an 11 piece band which was great for the space. There is a large projection screen which is fun to use all night (we had clips playing during the dancing). All in all this is a great mix between elegant and classic with a rustic chic vibe. BEAUTIFUL.
---
Beautiful Venue
8/30/2014
Erin C
Beautiful venue inside and out. Make sure to get all the details before booking because there was hidden costs after we booked. Sheri the coordinator is great and makes sure the day goes smoothly. The owner, Terry seemed very crabby and made it seem like it was an inconvenience to him whenever anyone asked a question. Other than that, the venue is a must see!
---
Beautiful Venue with Reliable Staff
5/31/2014
Tamra N
Our wedding on May 31st went off without a single hitch. The more weddings I'm involved in, the luckier I feel to have worked with a venue that handled all of the details without a single issue arising. The owner and event coordinator met all of our needs. We didn't have to worry about the setup of the reception at all, the wedding coordinator took care of all of our needs so that we could enjoy our big day. They also do a great job handling the details with the caterer and beverage company. There literally wasn't a single detail we had to worry about the day of the wedding. Sheri set up the venue beautifully. It's a unique venue that you can decorate to make it feel like your own. I highly recommend using Kellerman's and am very pleased with the price compared to other venues.
---
Nobody puts baby in a corner!
10/15/2013
Jennifer A
Kellermans is full of character & style. Such a great location for any event, especially a romantic wedding. So many opportunities for beautiful photos. Brick, wood, soft lighting. The separate bar area keeps the dinner intimate while socializing occurs. The owner was a blast, the coordinator was on top of every detail. We event sent her a gift card after because she was amazing. The band they suggested was out of this world fun and went above and beyond his call of duty. If your looking around the twin cities, Kellermans is "a must" see. It will blow you away!
---
Kellerman Event Center
5/23/2014
Katie L
I had my wedding here in May 2014 and the venue was amazing! The outside terrace was beautiful and the venue itself is so unique, my guests loved it. All the people we worked with a Kellermans were very helpful and hospitable. I would definitely recommend this venue to anyone who asks. It was a beautiful day.
---
Stunningly Beautiful, But...
8/09/2014
Alyssa M
We fell absolutely in love with Kellerman's. The hall is eclectic, vintage, and incredibly gorgeous - little to no decoration necessary. We were also glad that it allowed us to have the ceremony and reception at one location. The price was okay, and we more than compensated by being able to pick a cheaper caterer from their approved catering list. However, we were unhappy with a few things. First, we felt as though they were trying to scam as much money out of us as they possibly could - it somehow cost all sorts of money just to use things that were already at the hall. Second, (and more importantly,) the ceremony coordinator, Sheri, was a little bit scattered throughout the planning process, and she was RUDE on the wedding day. Her help was undoubtedly essential to keeping everything running, but I found out the next day that she was really snappy with everybody from my family who was there to help, and that she actually YELLED at one of my ushers who wasn't lined up for the procession because he was outside directing guests - per her instructions. Needless to say, we were not happy. I might recommend the hall simply because of how beautiful it is, but I'm not so sure. The service we received was not great.
---
BEAUTIFUL!!!
11/29/2013
Kristin H
The venue itself is one of a kind, it is absolutely beautiful! It has such a personality of it's own it doesn't take much to get it ready for your big day. Not to mention all of the unique piece they have laying around that are available for your use if you like, and if not they are more than happy to store them away. I would highly recommend this venue for your special event or wedding, you will not be disappointed!
---
Stunning Venue, Wonderful Service, Great Price!
11/09/2013
Breanna S
My husband and I couldn't have been happier with Kellermans. It was an absolutely beautiful venue - one of a kind!! If you like vintage and rustic themes, this place is perfect. Such incredible decor that we basically didn't add anything ourselves. Our guests loved this place, too! Terry and Sheri are great to work with... so easy going and helpful. They make you feel valued and important. If you decide to go with this venue, you HAVE to go with Joe (Spicy Meatball) for your DJ -- he absolutely made our reception.
---
The Perfect Evening!
11/02/2013
Ashley B
Kellermans is what made my wedding so special! I did not look anywhere else after I saw this venue. I basically said when do you have an opening, I am sold?! It is beautiful and unique. Rustic with a vintage appeal. I wanted a venue that had it's own natural beauty so I would not have to decorate with a bunch of fluff that wasn't my style. I had decor on the tables and we had some cafe lights strung on the ceiling and that was all it needed. This venue was pretty far from where our wedding ceremony took place. Non of the guests understood why they had to drive almost an hour away until they saw the place and knew it was worth the drive. All of my guest said it was the most beautiful and unique reception they had ever experienced. I could not have been more pleased with the service as well. Sheri was the wedding coordinator for Kellermans that we hired to help us decorate and be at the reception to make sure everything went smoothly. She was wonderful and I highly recommend her services! Thank you again Kellermans for making my wedding unforgettable for us and our guests! We wish we could do it all over again :)
---
Perfect Place
10/25/2013
Tracy P
Beautiful, unique, charming….I could go on and on. I would highly recommend this lovely venue to anyone planning a Wedding. The staff go above and beyond, which is appreciated by any couple/family on such an important event. There are so many beautiful details inside and we still receive compliments from our guests on the entire Wedding. First and only Venue we looked at and we could not be happier with the turnout! Thank You Kellerman's!
---
Best Reception Site
9/20/2013
Micaela F
It was wonderful working with Terry, Lorah, and Sheri to get all of our details planned for our special day. They helped us down to every little detail and we didn't have to worry about anything on our wedding day. This location is beautiful and we continue to get comments from friends on how unique and great of a location it is. This place is a MUST SEE if you are looking for a memorable and unique location.
---
Beautiful & Unique Wedding Venue!
8/10/2013
Jennifer L
Kellerman's event center was the first and only place I looked at for my wedding reception. My fiance and I loved it immediately, from the arched wooden ceilings with beautiful beams and light fixtures, to the hand built old french shop fronts along the side of the room. It is so unique from just a simple ballroom everywhere else, and the price is extremely affordable. Everyone was also very easy to work with and were easy to keep in contact with from the day we reserved the venue til even after the wedding. The day of the wedding, everything went perfect, from the set up to the actual reception. All the guests loved the venue and it was very roomy for the 290 guests for a seated dinner. Overall, I would recommend this beautiful place to any bride!
---
Send Email