Home

Kevin Covey Wedding & Event Coordination
About this Vendor
Stylish, Elegant Custom Wedding and Event Planning
Kevin Covey Weddings & Event Coordination Specializes in Creating Elegant Custom Weddings, Destination Weddings, and Luxury Special Events. Kevin Covey is a professional and experienced wedding planner that plans and coordinates one of a kind weddings and events of any style no matter how intimate or grand. With a creative vision, impeccable taste and wonderful organizational skills Kevin Covey Wedding & Event Coordination gives all couples a once in a lifetime celebration!
Details
Engagement Party, After Party, Bridal Luncheon, Bridal Shower, Rehearsal Dinner, Welcome Party, Rehearsals + Parties, Ceremony, Cocktail Hour, Day After Brunch, Reception, Rehearsal, Wedding
Destination Wedding Planning, Destination Weddings, Day-Of Coordination, Full Service Wedding Planning, Planning

Contact Info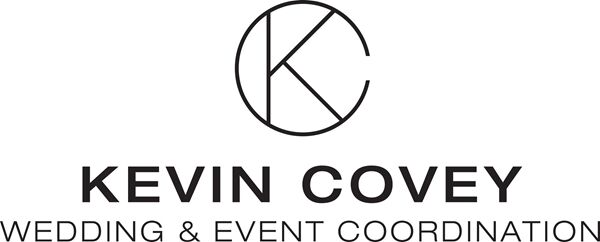 Reviewed on

3/17/2017
Aimee G
Kevin and his team were extremely organized and made the day so special for my husband and I! We couldn't have had such an amazing day without Kevin! He took care of every detail leading up to the wedding and the day of!
---
Reviewed on

3/17/2017
christina f
Kevin planned our wedding and it was nothing short of a fairytale. Being a bride that had no idea what I wanted but knew what I didn't like...Kevin totally got me. Planned my husband and I the wedding of our dreams. We literally didn't have to do a thing. We just showed up and... Read More attended the best party of our lives. Thank you Kevin. Everything was perfect
---
Reviewed on

10/01/2017
Stephanie L
Kevin is truly an incredible wedding and event planner! My husband and I wanted to have our dream wedding at the Ritz Carlton, Dana point, California but living in Arizona we knew it would be challenging. Kevin was the perfect person to help create our beautiful day. I am an... Read More interior designer and was very specific as to how I wanted our wedding day to unfold. Kevin and Beth were so accommodating and helped every detail fall into place. From the custom music requests to the speciality designed flowers, to the color of the note cards in the blessing box. Kevin is a professional and truly cared about each and every detail of our special day! We can't thank Kevin, Beth and the rest of his team enough for helping us to create the best day of our lives!
---
Reviewed on

9/29/2017
Sheree H
What a miracle worker Kevin Covey was during my daughter's wedding. We had been planning her wedding since September 2016. We had booked a fabulous beach wedding at the Ritz Carlton, Naples, Florida for September 9, 2017. The date was special because it was my husband and... Read More mines anniversary as well as my husband's parent's anniversary. The Ritz Naples had done a beautiful job putting together exactly the wedding my daughter had wanted. My husband loved the venue at Naples. It was one of his favorite places to go visit. Unexpectedly, during the engagement he became ill and passed away. This made the wedding date even more significant to my daughter. She said she did not want that date to go without a couple because it had been a family tradition for so many years. As the wedding date grew near, so did trouble in the Atlantic. It looked like her wedding venue and day was going to be the target for Hurricane Irma. On Tuesday September 5th the ball started rolling and we were getting moved to my daughter's second location choice – The Ritz Carlton Laguna Nigel. We had been there on several occasions when she was younger with her dad and it had been his favorite. Remarkably, the venue was available and that's when Kevin Covey stepped in. We flew to California immediately and met with him Wednesday the 6th. He was able to take the wedding and literally move it to California, ready for action, in just 3 days. Every last detail was unbelievable. He even was able to move the rehearsal dinner and make it as similar as possible. The wedding was amazingly gorgeous. I know he was working around the clock because I would email him in the middle of the night when I would think of something and he would email be back in the middle of the night as well. Everyone who attended could not believe it hadn't been planned there for the full year. Kevin is fabulous, attentive to detail, great with the wedding party and guests and wonderfully gifted. I know it was God that dropped him in our lap for my daughter to have the wedding date that meant so much to her. I think her dad was smiling down and had his hand in it too. A beautiful sunset was in the sky that night and she knew exactly who was watching.
---
Reviewed on

7/21/2017
Rick M
Kevin and his team are the absolute best. I can't say enough about them. What makes Kevin stand out from the rest is his attention to detail and ability to understand each couples taste. Planning a wedding is so stressful and comes with so many decisions. My wife and I had a few... Read More ideas of what we wanted, but needed help. After getting to know Kevin and answering his questions, he was able to basically read our minds. Everything he showed us was fit our style and was perfect. . He saved us so much time and created the wedding of our dreams. If you are on the fence about having a planner I say to you now, get one. There is so much that goes into a wedding and having someone with the experience like Kevin is worth the money. Every time my wife and I look at our pictures, we think back to our amazing day, and are so thankful that Kevin was there. His magical touch is truly remarkable.
---
Reviewed on

7/20/2017
Rebecca M
There are not enough words to tell you how wonderful Kevin is! His whole team is incredible. He made our wedding day so special and worry free. I knew every detail (big or small) would be handled with care & class! All of the other vendors we dealt with loved Kevin as well. When... Read More other people in the wedding business are excited to work with your wedding planner, you know you are in good hands!!! You will love having Kevin make your day the day you've always dreamed of!
---
Reviewed on

6/19/2017
I had the pleasure of working with Kevin & Beth for almost a year, as I started planning my daughter's wedding & I honestly could not have done this wedding without them. Kevin is the most organized person, I really enjoyed working with him, he is such a great sounding board &... Read More provides you with the best options and advice. On my daughters wedding day I did not have to worry about the details for the wedding & the reception, I could focus on my daughter & be there for her. Kevin & his team went above & beyond, they took care of all the details and everything was spectacular!!
---
Reviewed on

3/31/2017
Monica C
I am so grateful that I found Kevin! Originally, I was going to plan my wedding by myself. I had selected a venue but soon became so overwhelmed with all of the details. Kevin took the burden off my shoulders. He did an incredible job! Everything went perfect and as... Read More planned! A couple years later I had him plan my husbands 40th birthday party. Kevin and his assistant Beth are a pleasure to work with. I would definitely recommend Kevin for any event!
---
Reviewed on

3/30/2017
Christin K
I cannot even begin to tell you how amazing it was working with Kevin and Beth. They made all my wedding day dreams and visions come to life and I had incredibly high standards. They kept me on target with deadlines and the actually day could not had run any smoother. I know... Read More that picking Kevin was one of the best decisions I could had made regarding our wedding and I could never thank them enough...
---
Reviewed on

3/28/2017
Denise H
Kevin and his team were so easy to work with and did a great job helping us realize our vision for the perfect wedding and reception. I especially appreciated Kevin keeping us on track during planning, as we had an aggressive timeline.
---
Reviewed on

3/24/2017
Francie F
We have only great things to say about Kevin Covey and his team. We had less than 6 months to plan a wedding, and also were in the midst of house remodeling. There was no time to plan a wedding. So it was from the grace of God to have found Kevin. He guided us through the... Read More process, and helped us find truly talented and professional vendors: photographer, videographer, flowers, DJ, guitarist, linen rental, you name it. You don't realize how many vendors are involved until things get going. Kevin is extremely well organized, his communication was topnotch and he was right on with his recommendations when we were unsure of whom to select as vendors. He worked into the wee hours to keep us up to date. The end result of all this? Family and friends were in awe of our wedding, and asked how we did it, pulling off such a well-orchestrated event. Simple - I said, just hire Kevin. He genuinely worked with our personal taste to ensure we were happy and that the event would come off without a hitch. My family thought it was a majestic sight. My husband and I were speechless of how everything came together, liked a perfect symphony! We were able to kick back and enjoy our special day, and now have great memories to cherish. My husband would say: "Yep, the wedding is expensive, but Kevin was by far worth every penny." He created such a beautiful masterpiece for us to be proud of for years to come. We recommend Kevin without hesitation.
---
Reviewed on

3/23/2017
Rob R
Your wedding day should be one off the best days of your life. If you want to have an incredible event and not have to worry about ANYTHING, please call Kevin Covey. He and his team will put your mind at ease. He is so talented and creative and totally takes great pride in... Read More his work. My husband and I were married in Dana Point overlooking the ocean and there was not one thing I would have changed. Kevin is a professional who enjoys his work and will make you and your spouse along with the entire wedding party, feel like family. I would not even waste your time with any other event planners. Kevin Covey is the real deal and I highly recommend him for your special day. The memories will last a lifetime.
---
Reviewed on

3/19/2017
Stacy M
In my opinion everyone should have a wedding coordinator/planner when they get married and Kevin Covey is the one to call. Kevin and his staff go above and beyond for you and make your special day feel truly unique, flawless, fabulous and Unforgettable. Kevin will listen to... Read More your requests and it will all come true....it will even be better than you had desired. When we got married I didn't lift a finger or have to do anything alone-Kevin and his staff were there every step of the way. One of things I love best about Kevin is that he knows the wedding industry, he knows what is in and out and he knows the so many vendors. You just can't go wrong. If I could I would get married again just to have another Kevin Covey romantic and incredible wedding.
---
Reviewed on

3/17/2017
Mary L
Both our daughter's spectacular black-tie wedding and her beautiful baby shower were organized by Kevin and his dedicated staff. We were absolutely thrilled with the amazing results! You will never find a more upfront and personal coordinator to meet your every wish and need.... Read More We highly recommend Kevin Covey for your next important event!!!
---
Meet The Owner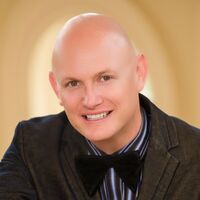 Kevin Covey
Kevin Covey Wedding & Event Coordination opened in 1999, offering a creative approach to wedding and event planning. With his master organizational skills, Kevin is a planner who listens to his clients and helps them visualize their ideal wedding. Kevin is a member of the Association of Bridal Consultants Orange County and Wedding Industry Professionals Association. Kevin's weddings have been showcased in television shows such as "Whose Wedding Is It Anyway?", "Wedding Altered", "Married Away", "Platinum Weddings", "A Wedding Story", and "The Big Idea with Donnie Deutch".