Home

Kicks Band & Entertainment
About this Vendor
San Diego's Best Wedding Band!
With over 600 Weddings in the last 25 years Kicks has performed at nearly every major wedding venue in Southern California. Our extensive experience guarantees your wedding will be handled in a professional, classy, and fun style. We are experts in providing the perfect mood for your wedding. From light background music during dinner for conversation, to our up tempo dance music, Kicks always provides the perfect touch. Our fantastic singers and musicians also provide unforgettable ceremony performances. Kicks has long been considered one of the top wedding bands in Southern California. We include a DJ/Emcee on every performance.
Details
Guitar, Keyboard, Organ, Percussion, Piano, Saxophone, Steel Drum, Trombone, Trumpet, Vocals
Caribbean, Country, Dance, Disco, Hip-Hop, Jazz, Latin, Pop, R&B, Rock
After Party, Ceremony, Reception, Wedding
Live Music, MC Services, Recorded Music, Sound Equipment, Music, Equipment, Rentals + Equipment


Kicks was great!
Reviewed on

9/26/2013
nicole n
My new husband Serge and I had Kicks perform at our wedding two weeks ago. I had received their name through a referral, but then never actually heard them until the night of our wedding, which actually made me a bit nervous considering a live band is quite an investment. (Gary... Read More offered many times for us to come watch them at a public performance, but we were planning from out of the country.) However, I was AMAZED and thrilled with them the night of the wedding! They sounded fantastic…they played great music, the flow goes so well (it is obvious they have done a few weddings) and people had a blast. I had my heart set on a live band for the wedding and almost decided against it because of cost. I am so glad I didn't…I would rather sacrifice on cake or food because the entertainment is not forgotten. Also, for live music, Kicks was on the affordable side of live bands within Southern California. I had the six piece band because I really wanted the saxophonist. As great as the band is, I appreciated that they didn't try to steal the show. The evening was still focused on Serge and I, not on the band doing a concert. I had also asked them to keep the MC'ing to a minimum and to nix the corny YMCA and Macarena (which can be a blast, but I didn't want them) They kept that in mind and the dance floor was packed until we exited. Gary was great to work with, very nice, willing to work with you, and didn't bombard me with 200 questions the week of the wedding…which was great! He also does up lighting and that looked fantastic…quite a good deal too. I would very much recommend them again…I had an absolute blast at my wedding and wish I could go back to that evening! PS. I had the saxophonist play during the ceremony…not typical, but BEAUTIFUL. He played along to music in the background and I loved it. Gave the ceremony a classy, jazzy feel, perfect for a nighttime wedding. Gary had recommended the Avalon Consort Bridal Chorus which the saxophonist played along to, and it was the best bridal chorus I have ever heard. I cried the first time I listened to it on the computer. It gives the traditional march a bit of a twist. Thanks Gary and the rest of Kicks!
---
Gary is Awesome!
Reviewed on

9/19/2012
Dana F
Gary is a great guy and an amazing DJ. My husband and I are a younger couple so we really wanted dancing to be a focal point of our wedding. Gary also made suggestions that we hadn't even thought of. He definitely knows weddings and how to make things run smoothly and keep the... Read More crowd pumped. I would recommend him 10 times out of 10!
---
Review for Kicks Entertainment
Reviewed on

8/20/2007
KIM P
Gary was fantastic. He knew exactly what to play to get people on the dance floor and people were dancing all night. He was a great announcer and the sound was excellent.;I would highly recommend this band to anyone who was having an event.
---
Reviewed on

4/17/2016
Amanda M
This review is for Gary who DJ'ed my wedding in January 2016. I was planning my wedding from across the country and for whatever reason, I was having the WORST luck finding a band or DJ. Everyone was so unresponsive or rude, but Gary was my shining light! He was very responsive... Read More and checked in with me when I was still making my decision to see if I had any questions. I originally wanted a band, but found it to be way out of our budget, so Gary worked with me to come up with a perfect option for our wedding. I was in panic mode a week prior to my wedding because my coordinator wasn't being very responsive or transparent with me, and Gary stepped up to the plate and told me he'd help out if I needed it since he's so experienced with weddings and how they should flow - it was a really nice gesture! Fortunately, my coordinator came around and everything went smoothly. Fast-forward to the wedding day and Gary was amazing! We had our ceremony at a separate location from the reception venue and Gary setup and took down his equipment with no problem. The ceremony venue did not have any electrical outlets and had rules against a gas-powered generator, which we found out days before the wedding, but Gary took it in stride and made it work! I gave him a long list of songs and vibes we wanted during different parts of the day and he delivered! We had lots of people on the dance floor and everyone really enjoyed themselves! Gary was also great at making announcements and making sure the reception flowed nicely, which took that stress off me. Gary is awesome and I highly recommend him!!
---
Reviewed on

11/03/2015
Allie W
Nailed it! Everyone was on the dance floor the entire time during our wedding. We also requested that they learn a song for our first dance and it turned out so great!
---
KICKS = AMAZING TIME!
Reviewed on

10/07/2013
Courtney D
Honestly was a bit nervous about having a band at my wedding as opposed to a DJ, but Kicks was the ABSOLUTE BEST!! The dance floor was PACKED the whole time, they played a GREAT variety of oldies but goodies and new "today" dance music to appeal to all ages, and they never let... Read More the music "lull"! They were energetic, entertaining, and engaging, not mention they have great voices and musical talent. I can't speak highly enough of this band's performance and professionalism - they're affordable too! Thanks for a memorable wedding, Kicks!
---
Mother of the Bride
Reviewed on

10/06/2013
Pamela E
we just loved the Kick's band!!!! They made the entire day run perfectly, from the ceremony music, to MCing the entire day, to the amazing sound of their band during the reception. Some of our guests commented that they were so good that they sounded like the original... Read More recording artists. We made several special requests including a New Orlean's style Second Line dance song with horns, and they pulled it off perfectly. They can play any style and just about any song you would want to hear or dance to. I would very highly recommend Kick's for your upcoming wedding. You will be thrilled with their professionalism and performance!
---
THE music man!
Reviewed on

10/06/2013
Heather M
We met Gary through the wedding planning process. Our first step was to find a band, and we planned to further research our other event music needs after selecting the band. Gary was organized,has many contacts in the music business, and was able to provide all of the music for... Read More our day, including the after party and it was amazing. Our party was on their feet the entire time! A number of our guests raved about the band, and our friends are demanding we throw an "epic" party every year for our anniversary. If we do, Gary and Kicks WILL be there, we will plan around their schedule! Thanks Kicks for bring so much great music to the best day of my life!
---
Kicks Variety Dance Band Review
Reviewed on

10/06/2013
Karen E
I spend a fair amount of time trying to decide which band to hire for my daughters wedding, ready to give up and go with a DJ out of frustration, our coordinator, Regina O'Callaghan gave me Gary's information and said I wouldn't be disappointed. Working with Gary was a... Read More pleasure, we also wanted to hire a Mariachi Band to play while guest were arriving and during cocktail hour, Gary put me in touch with the right people. With Kicks I had a five piece band and if I had to do it over again I would have added the sixth band member, they were great, professional, fun and extremely talented! I would highly recommend Kicks for weddings or any other event with live entertainment.
---
One Of Our Favorite Vendors!!
Reviewed on

10/06/2013
Emily G
We hired Kicks for our wedding on August 17th. From beginning to end, working with Kicks was an absolute pleasure! Gary is helpful and professional. He makes you feel at ease, and clearly knows how to create an amazing party atmosphere. Through the planning process Gary... Read More checked in with us periodically to make sure that the planning was going well, and to se if we had any new musical concerns or special requests. He obviously really cares about his clients, and strives to ensure that their day will be perfect. In hiring the band, we were also able to employ their services for cocktail hour music, and a sound system for the ceremony. All of this went off without a hitch, and everything we asked for was set up and put together perfectly! The music at the ceremony offered a great variety. One of my personal concerns was ensuring that the music would be appropriate for all of the guests at our wedding (who ranged in age from 8 to 80), and Kicks really delivered! EVERYBODY was out on the dance floor ALL NIGHT LONG!! In addition to this, it is clear from the high quality of the performance that the members of the band really enjoy what they do. All of the performers are extremely talented, and they really look like they're having a great time on stage. In addition to the music services, Gary was a phenomenal MC. He kept the party flowing all night long. Everything from the entrance to the cake cutting felt natural and perfectly placed. I would 100% recommend Kicks to any bride and groom who are looking for a band to play at their wedding. They are fun, professional, extremely talented, and will be sure to throw a fantastic party. People are STILL telling us (nearly two months later) how much fun they had dancing at our wedding! Our wedding would not have been the same without Kicks! Thank you so much Kicks, for helping to make our special day one that we (and our guests) will never forget!
---
Band Review - Kicks
Reviewed on

10/06/2013
PHYLLIS D
At this point, Kicks has performed at both of my daughter's weddings and also my nephew's. Each time has been amazing. Their music keeps everyone dancing through the evening with a great music selection, killer harmonies and overall musicianship. The time between music for cake... Read More cutting, garter throwing, etc. is all handled smoothly and professionally. In addition, dealing with Gary in advance of the wedding is a real joy. I really can't say enough about Kicks and recommend them without hesitation. Thanks gang!
---
Great Collaborators / Great Entertainers
Reviewed on

10/03/2013
My bride and I are in our 50s, so our musical tastes run from Jazz Standards, to 70s, to 90s, to contemporary pop. So the task of finding a band to play at our reception that has a good variety of musical genres in their repertoire, was a tall order indeed. Adding to that, we... Read More are from Nashville (Music City) and our wedding was in San Diego, which made our task even more challenging. After many, many hours of internet searching, mp3 auditioning, and video clip viewing, I came across "Kicks Band and Entertainment." It became clear to me early on that these musicians had a deep understanding of the different musical genres, the chops to tackle all expertly, and a strong professional stage presence. BUT, you never know until you hear them live, right? When they took the stage on our big day, they proved themselves big time! They drew on their vast repertoire and provided an evening filled with Standards, Motown, Rock, and Pop that rocked and swayed the room with enthusiasm that appealed to all. From a business standpoint, Gary (the bandleader) worked with us on pricing, he worked with us on the band size to meet our room needs and musical requests, he organized two musicians for our ceremony, and most importantly he was prompt in his responses to all our e-mail and phone call questions and needs. He was also pro-active in interfacing with the reception venue to be sure all went smoothly and their needs were met as well. He even did a wonderful job lighting the reception room! Needless to say he was a tremendous collaborator and a joy to work with. It is also worth noting that Kicks Band is very generous with their stage. We had two pre-planned guest singers during the reception, and Gary worked very hard to be sure their performance went off perfectly. All in all, I have no interest in hiring any other band. I am strongly considering creating another event, just so I can book them to hear them play again!
---
Scripps Seaside Forum
Reviewed on

8/14/2013
eve k
Kicks was awesome! They did the music for our ceremony, cocktail hour and reception! The dance floor was PACKED all night and everyone is still talking about how much fun they had at our wedding! We splurged for live music because we thought it would be more fun and it... Read More definately was! Gary was great, very responsive and he has years of experience! They have a great song list and will also provide any music you want that they don't play for your 1st dance, father daughter dance or whatever you need. I HIGHLY recommend them.
---
Review for Kicks Entertainment
Reviewed on

5/10/2010
Haley S
For that price he also brought a string quartet for the ceremony that were good friends of his. Also he brought two systems one for outside for the ceremony and one inside for the reception. Plus he wasn't cheesy at all he kept the night about us not about him... Read More like some do.
---
Review for Kicks Entertainment
Reviewed on

5/10/2010
Shalon B
On the day of the wedding, Gary was fantastic. He was there early, open to some last minute changes of mine, and did a perfect job during the ceremony and reception.;Gary did cause me a bit of stress during the planning stages, going back and forth on whether or not the band... Read More could play certain songs or we would need to use a CD instead (leading me to wonder why I was hiring a band...) In the end it all worked itself out beautifully
---
Review for Kicks Entertainment
Reviewed on

2/14/2009
Allison C
they really took the time to learn about us and what our musical preferences were and we have a really hard name to pronounce our DJ did a great job of getting all the names right! We also had a steel drum band with them for cocktail hour it was amazing!
---
Meet The Owner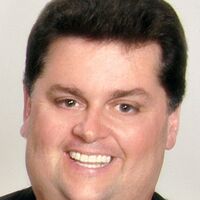 Gary Hartson
Gary is the original member and founder of Kicks. You deal directly with Gary on every event. For over 25 years Gary Hartson and his San Diego based band "Kicks" have provided music and entertainment tailored to meet the individual needs of his many clients. Gary's years of band-leading and playing experience have made him an expert at understanding and working with each client to ensure the event is a success.For years, top wedding planners have used "Kicks" with full confidence knowing that their entertainment needs will be handled by the best professionals in the business.