Home

Kiel Rucker Photography
Details
Bridal Portraits, Engagement
Getting Engaged, Rehearsals + Parties, Wedding
Destination Wedding Packages, Destination Weddings, Online Proofing, Digital Files, Printed Enlargements, Wedding Albums, Photo, Second Shooter Available, Photo + Video
Contact Info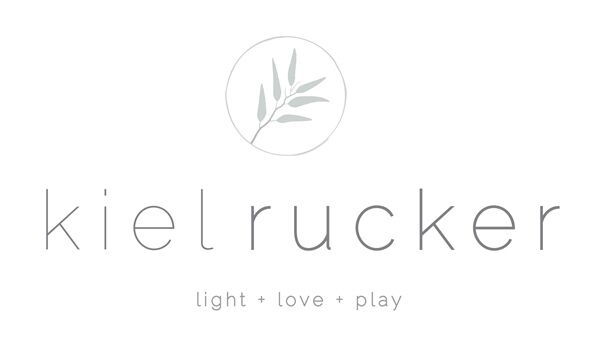 Reviewed on

6/24/2017
Gavin G
Kiel is great! I spent several weeks reaching out to potential photographers to photograph our proposal. I initially learned that many wedding photographers had never photographed a proposal, so when I discovered Kiel I was happy to learn that he had already shot a handful. I... Read More was initially attracted to Kiel's style - as someone who works in film & TV, I've developed a visual style that I like and immediately recognized Kiel's work as fitting that style - sophisticated, intimate, and beautiful. When speaking with other potential photographers, I suffered a bit of sticker shock (and found some to not be immediately forthcoming in their offerings) - Kiel, however, clearly explained what he offered in his package, and to my surprise, even offered to scout potential locations with me. Between his portfolio, kindness on the phone, and great offer, I chose Kiel to photograph our proposal. Kiel worked with me to find a location that worked for us both; he met me at one of our potential locations the day before. Once we decided that we liked the location, Kiel helped choreograph the scene so we would get the best photos possible the next day. Kiel is extremely warm and easy to work with, he's flexible and has a great eye for lighting, framing, posing, performance, and location. On the day, Kiel headed out to the location almost an hour before we got there to make sure no one took our spot! My fiancé later told me that she only spotted Kiel as I was dropping to my knee, so he definitely helped keep the surprise intact to the last moment. Once the proposal was over, Kiel went above and beyond by working with us long after sunset to capture some amazing photos. We both loved working with Kiel and look forward to seeing him again soon!
---
Reviewed on

6/21/2017
Jo C
We had an amazing experience working with Kiel! We hired him to shoot our engagement session back in the beginning of June, in Santa Barbara. Kiel is a magician when it comes to finding spots and playing with light! We already had some favorite spots in mind, but Kiel worked... Read More with us adding a new spot (which was like a piece out of a fairy tale!) to make sure we got the best out of the two hours we spent together. Before our meeting we exchanged several emails, and already from our first talks one could see Kiel is a really kind and nice person. By the time we met in person it felt more like meeting an old friend, than a photographer. We had so much fun during the photo shooting! Then, just one week and a half afterwards, he already sent us quite a few pics for a preview. We were amazed about how he managed to capture our feeling into one snap! We can't wait to see the rest!! All in all, Kiel is simply awesome! Thank you so much, Kiel! :-)
---
Reviewed on

6/05/2017
Jibraun R
My wife and I hired Kiel for the elopement package. In short, he was terrific. After suggesting a few ideas of what we were looking for, Kiel proposed a bunch of great venues to take shots at. He was a joy to work with, and was very flexible for our wishes. Highly recommend!
---
Reviewed on

3/22/2017
Katie Rose M
Kiel was our photographer for our civil ceremony at the Santa Barbara Courthouse. We initially didn't plan to hire a photographer and we are SO GLAD that we found Kiel. He was relaxed and great to work with and our photos are absolutely lovely. I highly recommend Kiel!!
---
Reviewed on

9/20/2016
Erin L
I cant say enough good things about Kiel. He immediately made us feel comfortable, like we were old friends just out having fun. No pressure. If there is one vendor you work with on a pretty intimate level during your wedding day it is hands down your photographer, so choose... Read More wisely. Kiel went above & beyond for us, he traveled all the way to a tiny town on the Olympic Peninsula tucked away in nearly the furthest corner of the Northernmost US. To say it is a challenge to get there is an understatement. He hung out with us all day the day before, came and scoped out the properties and even had a beer and watched the sunset from a bluff by our house with myself and some girlfriends. He was down for adventures, tromping through the forest, and listened and executed the style of photography we imagined for our day. We are thrilled with what we have seen so far and I would absolutely recommend him to anyone looking. So yeah...huge shout out and many thanks Kiel! #nailedit
---
Reviewed on

7/28/2016
Alyssa B
Kiel did both our engagement photo shoot and our wedding, and my husband and I couldn't be happier! The photos are absolutely gorgeous! Kiel does an amazing job of capturing the light in such a way that his photos absolutely glow! He has a definite eye and a beautifully natural... Read More style. He captures the natural beauty of both the couple and their surroundings, whether the wedding be inside or outside. Kiel is professional and is able to take gorgeous photos without needing constant direction. Throughout our entire planning process he got back to me quickly whenever I had questions and was always very accommodating. If you are ever searching for an amazing wedding photographer, look no farther because Kiel is definitely it!
---
Reviewed on

7/26/2016
If you're unsure of which photographer to pick in the Santa Barbara area, look no further! Kiel was absolutely the most friendly and easy person to work with. He was helpful when it came to picking out a place for engagement photos for my husband and me, and answered quickly to... Read More emails I sent with questions and comments regarding the shoot. His eye for photography and overall talent, made for stunning photos that my husband and I will cherish forever. Kiel was extremely easy-going (and for those who feel slightly uncomfortable around a camera, he made us feel relaxed and we were able to just have fun and be ourselves). I highly recommend Kiel Rucker if you are in search of a gifted photographer, who is easy to work with!
---
Reviewed on

7/20/2016
Alison D
Kiel is a wonderful photographer. He is not just an ordinary wedding photographer, but he will make your event pop. He is a ton of fun to work with and really made me feel comfortable. His photos are beautiful and he has such a great eye for shooting. He is extremely... Read More professional and gets the photos to you when he says they will be there. I love the way he uses the light and really makes the photos pop. We also used Kiel for our engagement shoot and that was a great warm up for the wedding. We have so many amazing photos from our engagement shoot. I recommend using Kiel for your wedding photographer ! I cannot say enough great things about him and his work. He is amazing and I love all his photos! Kiel is the best!
---
Reviewed on

6/30/2016
Rachelle B
After viewing Kiel's website, we knew he was the photographer for us. His romantic expression combined with his ability to capture natural elements drew us in. During our initial meeting, we hit it off with him right away. Kiel was extremely attentive to our needs and made us... Read More feel very comfortable. He was very friendly and easy to work with, which is very important since you spend so much time with your photographer on your wedding day. I love our wedding photos! Kiel is an amazing photographer who knows how to capture those special, candid moments. Through his photos he was able to focus on specific details while portraying the over all feel of our big day. We were so blessed to not only have him shoot our wedding, but also to take part in our day among our friends and family. My husband and I highly recommend him!
---
Reviewed on

6/26/2016
We couldn't have asked for a better wedding photographer than Kiel! He was very responsive and helpful as we tried to plan our Santa Barbara wedding remotely from Tennessee. His warm nature and easy going approach put us immediately at ease the moment we met for the first time.... Read More His photographic style was exactly what we were looking for.....and he captured the spirit of our special day perfectly! I highly recommend Kiel Rucker photography if you want a personal experience with beautiful photos!
---
Reviewed on

6/26/2016
5 stars is not enough for this talented photographer and now friend of ours. We strongly recommend Kiel and his team. Were drawn to his eye for grabbing candid and natural shots. So often when you see other photographer's galleries, you find "staged" photos. Kiel is able to pull... Read More off natural photos in a manner that brings the out the best in people and in a comfortable manner. We spent several hours with him during our engagement shoot in different locations and instead of it being a process it was a truly fun and memorable experience. He listened to our wedding vison was, but as a creative professional, he applied his style, elevated our ideas and captured many wonderful moments we now have. Kiel and his team showed their uber organization abilities by herding a group of 250 wedding guests in a matter of minutes for one large group shot. He had great follow thru in getting us our photos relatively quickly and was always responsive on e-mail and open to ideas and will work with you on your budget. Call or e-mail him!!!
---
Reviewed on

4/18/2016
Van V
We enjoyed meeting Kiel and have our engagement photographs taken by Kiel. He was great! and a professional, sincere photographer. We highly recommend him.
---
Reviewed on

10/12/2015
Kristina H
We LOVED our photos from the shoot with Kiel. We had an engagement shoot with him in Santa Barbara bc I wanted to be sure to get some photos in town as well as where we'll be married. My fiancé and I both felt really comfortable with him and he made the whole experience fun.... Read More He knew just the right lighting to work with and would tweak us here and there as needed to get the perfect photo. Id definitely recommend him and his work. We are so happy with our photos!!!
---
Reviewed on

5/25/2015
If we could give Kiel more than 5 stars, we would. He does not just take pretty pictures. There are poetics in his point of view, the way he captures the light and the moment to help tell your story. These are not your same tired wedding shots. Kiel is where wedding photography... Read More is headed. We feel honored and gifted to have had the opportunity to work with him before his talent pulls him out of our reach. Not only is Kiel a fantastic photographer but he is the kind of person you would like at your wedding. He was wonderful with our families, patient and gracious, but still got his shot. Kiel made wonderful efforts to get to know us long before our wedding day. Because of this, we both felt extremely comfortable with him and knew he understood our vision completely. Our engagement pictures were phenomenal and our family and friends were very impressed with Kiel's talent. He is genuine, authentic, professional, warm, and an all around amazing person. We recommend him very highly. Thank you Kiel! -Anna & Stephen Jones
---
Reviewed on

5/20/2015
megan o
Kiel Rucker is as amazing guy as well as an AMAZING photographer!!! We got married at the Santa Barbara Courthouse. As we were sitting at the desk getting paperwork organized I heard a clicking behind me.. It was Kiel already hard at work taking those shots that are the best... Read More because they are in the moment. Kiel was so laid back and instantly made you feel comfortable. After the ceremony we took photos around the courthouse then headed to the beach. All the photos he sent us were amazing and impossible to pick just one. We will definitely call on him again. Thanks Kiel :) Meg and Ollie ( and Clover)
---
COULD NOT FIND BETTER!
Reviewed on

8/11/2014
Rachel C
What can I say - Kiel is truly amazing. And I JUST got married and haven't even received my photos yet! I didn't know him before my wedding, I wasn't even referred, I just found him among many other SB area photographers and I'm so grateful that I did. I'm pretty much just... Read More saying what everyone else on here said but it's so true it needs to be said again - Kiel is truly a kind, warm, funny and all around great person and it shows in his work. I don't really like getting my picture taken, I've never been very "natural" at it, but he was so easy and fun to work with, the whole experience was very comfortable. He felt like a guest at our wedding which is exactly what I wanted out of any vendor - everyone liked him and I know it will show through in his photos. It felt like we'd hired a friend to take pictures - Kiel is very genuine, and that is such a great quality in a person and a photographer. I will never use anyone else to take professional photos, and I will recommend him to anyone who asks! Thank you Kiel for contributing to our day and helping be another part that made it so wonderful. PS - on a business note - he's very easy to communicate with and he'll work with you on your budget! He also really helped us understand the process so we knew what to expect and plan for long before the wedding even happened. The BEST photographer you could ask for!
---