Home

Kimberly Paige Events
About this Vendor
It's your day to shine!
The only thing you should worry about on your wedding day is having a great time! Let us worry about the details and make your day stress free and unforgettable. We will invest quality time getting to know you, your vision and transform your dream wedding into reality.
Details
Rehearsals + Parties, Wedding
Day-Of Coordination, Full Service Wedding Planning, Planning
Contact Info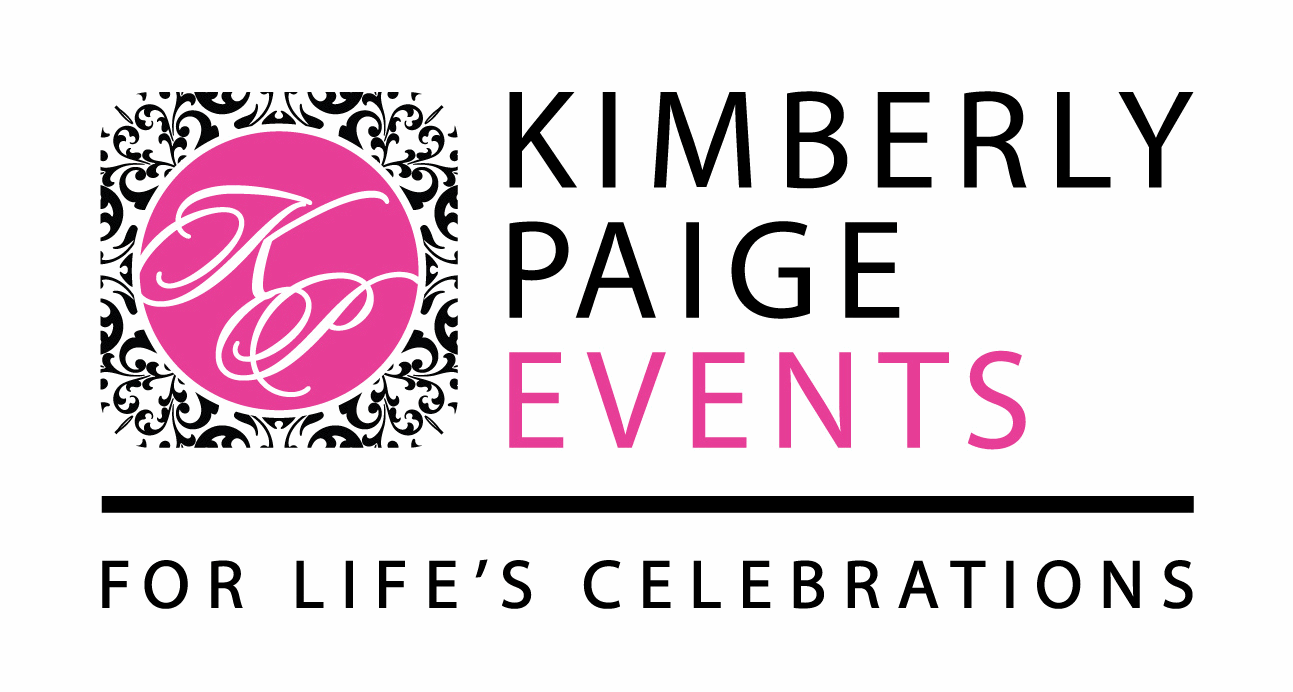 Pompton Plains, NJ
Serving NJ/Greater NYC
Jenna - Recent Bride
Reviewed on

4/17/2013
Jenna S
Words cannot express how outstanding Kimberly Paige Events was in handling my wedding! I am a type-A personality and very specific about my wedding details. Not only did Kim respect that, but made excellent suggestions, always keeping what I wanted in mind. She also thought of numerous details that I had forgotten (Who is going to open the doors for your entrance? Who is going to take your card box at the end of the night? Etc.) Her communication not only with me, but with all of my vendors and bridal party was superb and the day literally went off without a hitch. She was excellent at organizing the rehearsal dinner, worked with the head of the church to make sure the ceremony would be set-up and run the way I wanted, and continually checked in with me to make sure everything was the way I wanted it to be planned. She took care of all the little details--giving out tips to vendors, cueing the musicians for the ceremony, and setting up place cards--that would have added stress to the day for me and would have decreased the amount of time I had to enjoy the day. One of the many great things about Kim and her business is that she is continually looking to grow. Although she had vendor recommendations for me, she also asked my opinion for any vendors that I thought were superb that she could recommend to others. The only thing I can recall having gone wrong (in no part due to Kim) at my wedding was the bottom of my dress ripping due to my shoes. I asked Kim if she could retrieve a sewing kit that I had brought with me, expecting her to find it and hand it to me so that I could fix my dress. I was floored when Kim not only retrieved the item, but got down on her hands and knees to repair my torn dress. She additionally checked on me throughout the night to make sure that the repair was holding up ok. Kimberly Paige far exceeded my expectations and I honestly do not know how I would have made it through the day and actually had time to enjoy my wedding if it was not for all her help and professionalism!
---
Thank You Kimberly Paige Events!!
Reviewed on

1/05/2014
Marissa M
My husband and I got married this past November and we hired Kimberly Paige Events as our "day of" wedding coordinator. At first, I was not sure if we needed to hire someone to do this but I am SO happy that we did!! Kim did an amazing job making sure that everything down to the very minor details was taken care of and our wedding day ran incredibly smoothly! My husband, our families and I were able to just sit back, relax and enjoy the day because we knew that Kim had things under control. Kim was always very flexible and accommodating around my schedule and she met with me twice before the wedding, including once at the venue. She was always on time for our meetings and she spent a good amount of time getting to know me and my husband and our vision for our wedding day. She was also always available by phone and email and happy to offer suggestions and advice. One of the most helpful things Kim did was put together a detailed timeline for our wedding day which we were able to share with our families, our bridal party and our vendors so that everyone was kept in the loop. Kim has a very warm, friendly personality and it was a pleasure to work with her during the planning process and to see her on our wedding day. Thank you so much again Kim for everything and I wish you continued success with your business!!
---
Day of Wedding Coordinator
Reviewed on

11/19/2013
Karleen J
I recently got married on 10.25.13 and Kim was my day-of wedding coordinator. I can't thank her enough for all that she did for us. Throughout the wedding planning process, she checked in on us to make sure we were doing okay, provided us with answers to our inquiries, gave us advice & suggestions and had me fill out an information packet that helped out tremendously to iron out the little details. She was very attentive to the things that I didn't necessarily think about but were definitely important. She handled the rehearsal very well and was very accommodating to anything the Church required us to do... she's even good at wrangling rowdy groomsmen! :) The reception centerpieces/decorations, table numbers and favors were set up exactly how I envisioned and the bathroom baskets were placed exactly where they should've been. Her emergency kit that she brought with her definitely helped out some of the girls. As a detailed person myself, I found Kim to be very organized - she was knowledgeable of the timeline of the day and made sure we were running on time. She always checked up on us to make sure we had eaten, had enough to drink, or wanted her to do anything at all. Even though we had a few hiccups on the day of the wedding (things that were out of our control), Kim handled each and every one so seamlessly that it was barely a thought on anyone's mind. I would highly recommend her to any bride-to-be! She will make your wedding day that much more enjoyable by taking all the stress off of your shoulders (or any guests that you may be considering of asking).
---
Stress free wedding day!
Reviewed on

6/25/2015
Christine B
If you are looking to feel like it's all under control of your big day KPE is the place to call! Kim was so organized, so easy to talk to, very fast in responding and getting everything confirmed. She literally took all the pressure off me on my wedding day and really allowed me to enjoy the day to its fullest! Can't say thank you enough Kim! I definitely recommend.
---
Super smooth wedding!
Reviewed on

5/27/2015
Jennifer A
We had our wedding in a non traditional venue that doesn't routinely hold weddings. But our wedding ran smoothly with no worries thanks to Kim! My husband and I had the time of our lives!
---
expectations beyond exceeded
Reviewed on

4/22/2015
Hiring KP events to help plan my wedding was the #1 best thing I could have ever done during this whole process. Kim is absolutely amazing and so much fun to work with. I planned my wedding from across the country and not feeling fully involved in the planning process was a huge concern for me. Kim went out of her way to include me on every little detail and make me feel as if I was there. We were constantly in touch and her organization skills ensured that I was kept on track with the timeline she had for everything from the very beginning. Her suggestions, ideas, feedback, and most importantly support were imperative to making this experience what it turned out to be : absolutely perfect. By the time the big day came, everything was exactly as I imagined. The schedule ran smoothly, all of the participating vendors that were suggested by her beyond exceeded my expectations, and I was able to comfortably sit back and enjoy my wedding day confident that everything was being handled by my amazing wedding planner. I would hire Kim all over again and again and will be sure to seek her out the next time I have an adventure to celebrate with my friends and family!
---
HIRE KIMBERLY PAIGE EVENTS!!
Reviewed on

3/11/2015
Gina N
Kimberly Paige Events was my day of coordinator for my wedding in November 2014. She was absolutely amazing to work with! Without her our day would definitely not have turned out so great! She helped us with all the little small details that make our day special. She was so organized and professional everything went so smoothly the day of our wedding! we didn't have to worry about anything she took care of it all!! Everyone always says there is one thing that goes wrong the day of your wedding but we did not have that happen to us because Kim was there! I would definitely recommend Kimberly Paige for future events! You will be happy you did!
---
Our magical wedding
Reviewed on

6/18/2014
Cinthia P
Kim was wonderful she was great at giving ideas, advice, and making our wedding becoming a reality. She was there for us through email, phone calls, or text messages at anytime to answer any questions we had. My wedding day was so much more relaxing knowing that she was there from beginning to end. Kim thank you soo much once again you were amazing. Love Cindy and Alex Robayo
---
PERFECTION!
Reviewed on

6/18/2014
Michelle P
Kim was an absolute pleasure to work with. She was very detail oriented and thorough from when we first met until the very end. She handled everything I asked with no questions and went above and beyond to make our day amazing. She executed my vision perfectly and I couldn't have asked for a better wedding planner. She helped me research and find the best vendors and came with several recos and ideas of her own that I could incorporate in my day. She understood exactly what I wanted and in the end it came together beautifully. My day was amazing and I wouldnt' have trusted anyone else! I highly recommend Kim for any of your special events! She is amazing!
---
love her!
Reviewed on

2/23/2014
Elizabeth C
Kim was amazing! We used her as a month of coordinator for our wedding. She was incredibly helpful and responsive during those crazy last few weeks. She was also a life-saver the day of, seriously I don't think everything would have gone off without her! I'd highly recommend her. She is also very reasonably priced.
---
Amazing
Reviewed on

10/08/2013
Puja D
Kimberly Paige Events: I had Kim as my day of coordinator for my May 26th, wedding and I could not say enough great things about her. She provided SO much more than just the day of services. She was very well organized to the point that if I needed anything or needing to contact anyone, she had already taken care of it. In weeks leading to the wedding, we had to create an itinerary, we had spoken a multiple times about it. She asked us question about my event that had totally slipped my mind! She assisted in organizing our itinerary and gave some great ideas that shaped our special day into the most wonderful wedding. She helped me so much before and during the wedding - so much that I can honestly say that my wedding went on without a hitch! This was her first Indian wedding and I am sure there was chaos behind the scenes but my husband and I were able to totally relax and did not have to worry about anything. All of our "day of" events from the wedding morning to our entrances at the reception to our dinner were exactly on time as I wanted and she made sure of that! I would definitely recommend Kim to other Brides! Simply put, she is the best at what she does. Kim, thank you for making our wedding day truly special and enjoyable! -Puja & Harshal
---
Amazing job!!!
Reviewed on

10/02/2013
Cara D
Kim from Kimberly Paige Events did an amazing job with her "day of" coordination package at my wedding on 9/14/13. Not only did she travel and organize our entire wedding rehearsal 2 days prior to the big day, but she arrived at my venue about 2.5 hours prior to the event to make sure everything was set up and decorated the way that I wanted it to be. She has such attention to detail, and her effort and creativity allowed me to have an extra special day. She is so organized and on top of things, and she really made the entire wedding flow so smoothly. I actually had an issue with the limo that was supposed to pick up myself and my bridesmaids from my house, but they were about an hour and a half late. Kim was the first one to get on the phone with them and make it happen so that I wasn't late to my own wedding! Without her, I would've had to take a taxi in my white wedding dress! Kim did an excellent job, and I would absolutely recommend her to any bride interested in using a wedding planner for any of her services! I never realized how much I would need her, but TRUST ME...there are so many things that could go wrong on the day of your wedding, and you (the bride) should never have to worry about them! Thank you so much, Kim. You are amazing!!!
---
Second To None!!
Reviewed on

10/02/2013
Rachael C
Kim is truly second to none! Before hire, Kim requested to meet in person to discuss my vision and answer any questions I had which kicked off that personal touch service I received throughout my whole experience. By meetings end, I felt like we were girlfriends just meeting for coffee to go over the fun details of my wedding! I hired her on the spot. Unlike most other planners with a partial planning package, Kim believes in starting immediately to really get a feel for your vision and have the time to make it a reality. Another stand out quality of Kim is her availability as she is just phone call away any day! I speak from experience calling her on a Sunday afternoon with a near bridal meltdown which she worked me through... with her hubby in background helping out too! Kim came prepared to every meeting with hand drawn sketches, swatches, & 'to-do' lists in order of importance. If I had an idea, she had a suggestion to make it 10x better than I had envisioned all because of her experience, sheer creativity & true passion for wedding planning! I left our meetings feeling more confident that I was on track and could see my vision coming to life more and more. She helped bargain with my florist, brought me to her 'Member's Only' wholesale club for my DIY wedding & picked up items for me to save time. Rehearsal night was great with Kim there bc she had so many suggestions I would not have thought of being that I never planned a wedding before. On wedding day I didn't have a thing to worry about because Kim literally took care of it all from sun up to sun down. She came prepared with her bridal survival kit (which came to good use bc my bustle kept coming undone and she literally sewed it up for me in the middle of our reception). I really couldn't imagine my day without her! To this day I still keep in touch with her because she is truly a wonderful, genuine person. I hope you get to experience the pleasure in working with her!
---
AMAZING PLANNER!
Reviewed on

9/29/2013
Caroline C
I debated for a few months whether I needed a planner to help me with my wedding. I thought since I was was having a little over a year engagement I would have plenty of time to do it all. As I started getting overwhelmed with decisions/contracts/details-I finally decided to get some information and meet with wedding planners. The best decision my husband and I made was to hire a wedding planner! Not just anyone but a true artistic and creative PROFESSIONAL. Right when I met Kim I felt instantly comfortable and like someone understood the vision we had. She helped turn our ideas into a reality and infused her ideas and creativity which helped bring our wedding to the next level. Kim is a joy to work with from start to finish and helped me with every detail. She was a fantastic listener and helped take all the stress out of planning and the week of the wedding when everything is in high gear! I knew everything would be perfect because of Kim, and it was! If you are looking for a planner- look no further! She was the best decision I made during wedding planning and would recommend her to any of my friends/family.
---
Magical !
Reviewed on

9/20/2013
Erin C
I could not have made it through my pre wedding planning or wedding day without Kimberly Paige Events! I was a bride with a budget and would not have been able to find vendors that would meet my expectations as well as my bank account without Kim. My main request was a DJ and band duo and Kim located the vendor as well as negotiated the price to fit my budget. The band and the DJ more than fulfilled my expectations and made my wedding day complete. The day of my wedding Kim handled everything including dealing with me, my bridle party and family, handling tips , my time schedule and most importantly making sure my main focus was enjoying my wedding day. If you are contemplating hiring an event planner/ wedding coordinator, stop thinking and contact Kimberly Paige Events!
---
What an Amazing Coordinator!!
Reviewed on

9/17/2013
Shareyna P
What an AMAZING coordinator!!! I had to get a new coordinator halfway through my planning and not only did she make me feel at ease, she was professional, helpful, and answered all of my questions-and there were alot! She is also VERY talented!! I surely will be using her for any large events in the future. All of my friends and family were amazed at how smoothe everything went and I had to tell them that my coordinator rocked!!!!
---
A great coordinator!
Reviewed on

8/27/2013
Elizabeth M
Kim was truly a wonderful addition to my wedding planning team. She provided all of the day of coordination and really did a great job. She was super helpful from our initial contact and she was available to offer her advice throughout the wedding planning process. Kim is very professional and really sweet. She made every effort to hear my concerns and attend to them. In the end our big day went so smoothly and I definitely owe Kim for helping it be such a success.
---
Highly Recommend!
Reviewed on

4/22/2013
Kyla J
Kim was awesome! I found her online and I'm so happy I had her. She made sure every element was covered the entire day. She executed my timeline perfectly. I couldn't have asked for anything more. I definitely recommend her if you need a coordinator!
---
Dream Wedding Created
Reviewed on

1/08/2013
Cristine M
Working with Kimberly Paige events was amazing. Kim was professional, organized and just as enthusiastic about my wedding as I was throughout the whole process. I chose Kim to be my wedding planner because I am NOT an organized person at all, and she has a great reputation to paying close attention to the details. I wanted my special day to be "me", beautiful, and timeless. Kim was able to create this and more. With me and my husband's busy schedules, Kim is just what we needed. As for the services before and the day of the wedding, I needed a LOT of help. Pre-wedding, Kim helped me: Narrow down venues according to my top priorities, budget, and location. Helped choose vendors from my florist, photographer, DJ, cake, makeup artist, hair services, and linens. On the big day, Kim was the: Contact person for all of my vendors. Put together a schedule for who was needed where, at the specific times (This was extremely helpful as time flies by so quickly). Coordinated the procession at the church, and set up the church flowers and some other details (readings, unity candle etc) Set up the reception and confirmed the details with the catering company, dj, cake. Confirm with the photographer that they were able to capture the wedding photos that were important to me. Took care of any balances that were owned to any vendors. I can't say enough about Kim and how smooth the day went. I really had the best time of my life. Kim was so professional, answered all questions and made my day very special. In my opinion, do not hestitate to use KimberlyPaige Events as your wedding planner. It will be the best decision you made.
---
Marnie W
Reviewed on

12/29/2012
Marnie V
I worked with Kim from Kimberly Paige Events for our wedding. She was extremely professional, organized, and thorough and made our day perfect! Kim was able to take our vision during the planning process and carry it through to our wedding day! She helped us with unique touches that not only made the day special for us, but also gave our friends and family more of a glimpse into our relationship. She was able to handle any and all obstacles that came up that day, and we did not know there were any issues until after they had been taken care of. I would use Kimberly Paige Events for any and all future events and I would recommend Kim to anyone looking for a real professional to make your day perfect!
---
Send Message