Home

Kivalo Photography
About this Vendor
Maine Wedding Photographer
Details
Contact Info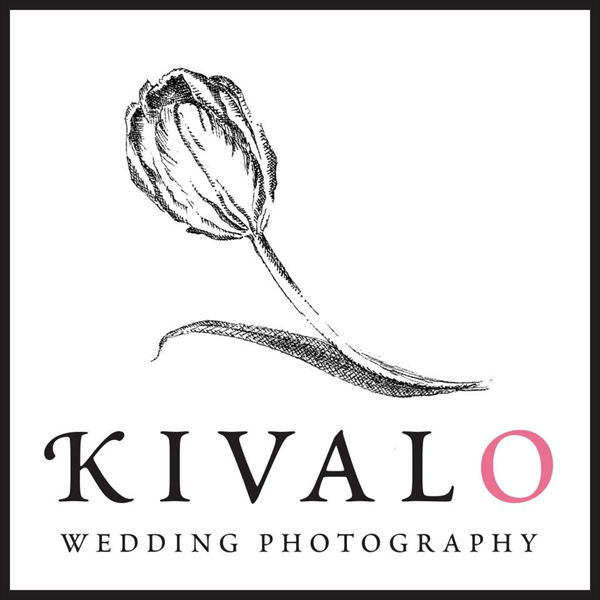 Absolutely amazing
Reviewed on

3/18/2015
Patricia shot our engagement and wedding photos and we could not have been more pleased with them. She is truly an amazing photographer and has the best personality. We felt so comfortable with her as well as Sarah, the second shooter at our wedding. Both of them we able to capture our wedding so perfectly. Everyone who has seen our photos always asks who our photographer was because they are truly incredible. We cannot recommend her enough and will definitely find a way to use Kivalo Photography again in the future.
---
The Best You Can Buy
Reviewed on

10/30/2014
Katie L
Patty is not only the ultimate professional, she is friendly, sweet and amazingly skilled. She has excellent time management skills and the ultimate attention to detail. Thanks to Patty, I have hundreds of photos that tell the story of my wedding day and capture all of the moments I'll cherish, always. I would highly recommend Patty for any occasion, especially your wedding!
---
Kivalo photography
Reviewed on

10/30/2014
Erica s
Patricia was all that you could hope for and then some when it comes to wedding photographers. The pictures are absolutely amazing! She was a trooper through a rainy ceremony and even captured some great pictures of us with the umbrellas! She captured our wedding beautifully!
---
Such a great part of our day
Reviewed on

10/30/2014
Best photographer ever! Patricia became a part of our day and felt like an extension of our wedding party! The planning process was easy, Patricia was very prompt responding to requests and answering questions. We certainly appreciated all her guidance and wedding wisdom. Out wedding day was perfect but like everyone. There were logistics issues and I had an allergic reaction to some of the makeup. Patricia was a calming influence and took everything in stride. We followed her guidance as far as timing and had plenty of time for prep photos, details, wedding part photos and the first look AND had time to fix and redo makeup and relax. They day went exceedingly well and we are thrilled with the photos. We received our photos very fast and love all of them. Kivalo truly captured the moments of the day and all the photos feel "ours" and reflect our day. There are no photos resembling stock photos and each captures an essence of the day. We couldn't be happier. Highly recommend Kivalo, when the time comes we will rebook for maternity and baby photos and family sessions for years to come.
---
Excellent Maine Wedding Photographer
Reviewed on

10/29/2014
From beginning to end, Kivalo Photography was a joy to work with. Patricia was knowledgeable, caring, and supportive throughout the entire process. Her efficiency and attention to detail made the formal pictures after the wedding seem effortless, and her willingness to put in the long hours made for some wonderful photos on the dance floor. Our favorite photos were those she took candidly, without us even realizing we were in front of the camera- which for us made all the difference. And a huge bonus- Kivalo edited and sent us our pictures within a week after the wedding! My husband, our families, and I would highly recommend Kivalo Photography to future couples. Our pictures captured every exciting moment, and each time we look through them we are reminded of the professionalism and talent of Kivalo.
---
Kivalo is exceptional! Highly recommend!
Reviewed on

10/29/2014
Kim T
I was thrilled with my experience with Kivalo! Patricia has such an amazing ability to pick up on what is important to the bride and groom and capture all those details. I knew I would have a photographer with me the entire day of my wedding, during all the intimate and emotional moments, and it was really important to me that I had someone who I felt comfortable with. Having Patricia as our photographer felt like having another girlfriend there while we were getting ready. She is so good at being everywhere but not in the way at the same time. I have been in many weddings and it is not always the case that someone is able to just easily connect with others, take command of organizing people, and not come across as pushy or quite honestly, annoying. Patricia is gracious, thoughtful about how she organizes things, and was considerate about making sure we enjoyed our day and didn't spend too much time away from our guests. Her work speaks for itself! We were so happy with our pictures. It poured on my wedding day and she was able to capture some gorgeous rain photos of me and my husband as well as improvise a way to take some photos on a porch. You'd never know it was raining based on what she was able to capture. She really listened to what I wanted and used her own intuition to capture people and moments I didn't anticipate. I highly recommend Kivalo! I can't say enough great things about them! Patricia also went above and beyond for me by showing up at my bridal shower and rehearsal dinner. If she had the availability, she made it happen. Lastly, we got our pictures unbelievably quickly. Within a week we had our blog sneak peeks and within a few days after that we had all of our photos to print how we wished. I would recommend Kivalo to any friend getting married without hesitation!
---
Perfect Experience & Would Highly Recommend!
Reviewed on

10/29/2014
Corinne B
Patricia did such a wonderful job capturing all the love, laughs, and tears at our wedding on Peaks Island. Patricia was kind, professional, and experienced. She blended in with our bridal party of twelve wonderfully and we felt very comfortable having her there as we were getting ready. She was also very helpful with the flow of events throughout the day. I appreciated that she was very organized. She had lists of groupings (friends, family) and quickly took our group shots so that we could enjoy as much of our cocktail hour and reception as possible. I also appreciated that she got some wonderful shots of my groom as I was walking down the aisle. Patricia was very timely; we received our photos within a week or two of our wedding. I am so happy with our photos and I would highly recommend Kivalo Photography!
---
Wedding Photography by Kivalo
Reviewed on

10/29/2014
Amanda O
Patricia is extremely professional, organized, and an overall great person to work with. She knows exactly what she is doing and did her best to move everything along in a timely manner, but we still felt as though we had time to get all the photos we wanted. She also has great suggestions and a playful, yet artistic and beautiful style. I love looking at my wedding photos!
---
Unbelievable day
Reviewed on

10/29/2014
Marisela N
Patricia was nothing short of fantastic for both our engagement and wedding day photographs. She was fun, professional, and relaxed and the photographs she shot were astoundingly beautiful. The weather cooperated in wonderful fashion, and Patricia helped us to take full advantage of it. We were extremely pleased with her service and would recommend to anyone thinking of hiring her. Thanks Patricia!
---
Stunning Photographs!
Reviewed on

10/29/2014
Abigael S
Patricia was amazing!! Since I am not from Maine I counted on our reception venue, the Nonantum, to help me...Kivalo photography was on that list. After spending a couple minutes looking at the pictures on the website I knew I needed this photographer! And after meeting Patricia, my first thought was confirmed. Patricia is fun, energetic, and loves what she does, which is apparent after talking to her. Patricia met with me when I traveled to Maine before the wedding. She came to the house where our ceremony was going to take place and gave suggestions as to where we should take pictures and say our vows. She spent the whole wedding day with us. Her first task was shooting the details, a list of items she had asked for previously. After getting our pictures back we found out she set up everything on the rocks behind the house and got some great shots! She took some pictures of us getting ready and captured shots that are near and dear to my heart...a couple tears shared by family and laughter and dancing throughout the morning. We decided to do a first look and Patricia set it up perfectly. Getting our bridal party pictures done before the ceremony was important to us because we had somewhere to be right after to make our entrance into cocktail hour. She kept us on time throughout the afternoon. She even climbed the rocks with us to get some great shots with the ocean as our backdrop! One of the best things about Patricia was she learned all the names of the main "players" in our wedding. She knew all of our bridal party, immediate family, and very close friends. This became astonishing when we were doing family photos. No one was trying to figure out if she was talking to them...everyone knew. It was amazing to watch! Her attention to this little detail made the process of family photos effortless. After getting our pictures back, all 1451 of them, my husband and I congratulated ourselves on picking out the best photographer! Our pictures are the perfect reminder to our perfect day! Our photographs are stunning. There isn't one bad picture. She captured the whole day from start to finish.
---
Outstanding Work!
Reviewed on

10/29/2014
I chose Patricia because I have been an admirer of her work and she did not disappoint! I am in love with the photos she captured of my wedding and can't say enough nice things about how much fun she added to my day. I would recommend her in a heartbeat and will use he again for any future photos I may need!
---
Beautiful Photos
Reviewed on

7/09/2014
Mary M
Patricia was an absolute pleasure to have as our wedding photographer.She captured so many beautiful photos and I barely noticed her out on the dance floor etc. She also took all the group shots that I requested throughout the reception. Patricia also took the extra steps to make sure we were happy with the different things. Highly recommend her!
---
Definitely Recommend
Reviewed on

7/08/2014
Alyson W
his is a year late, but I wanted to make sure I reviewed Kivalo because I LOVE my pictures. My husband and I had 3 appts to meet with photographers and pick the right one and after we met with Patty and Sarah we cancelled the other 2 appts and made our decision. Their personalities won us over and their photos spoke for themselves. Patty had her 2 associates shoot the wedding and they were both personable, fun, never in the way (I actually never saw them leave and wanted to at least say thank you and goodbye), and we came out with a ton of amazing pics. We wanted just a few formal pics and mostly candids and the girls found a way to capture everything I would have wanted without a word from us. Would definitely recommend!
---
Simply amazing
Reviewed on

6/18/2014
We got Married in Camden, Maine on may 17th 2014. Our experience with Patricia from Kivalo Photography was amazing. She is sweet, professional, very efficient and is able to make you feel at ease in from of the camera. We truly ¸had a perfect wedding day. After receiving the pictures(VERY shortly after the wedding) we were so happy to see that she was able to capture the essence of our wedding perfectly. Patricia was everywhere, capturing all the little things and all the important things. They say a picture is worth a thousand words. Every single picture she took is vibrant with emotion and every time we look at them is like re-living our wedding all over again. Guests at the wedding kept telling us what a good choice we had made. Same goes for everyone that we show the the pictures to. Truly, we could not be happier with the choice we made. I sincerly recommend Kivalo photography.
---
Beautiful photos
Reviewed on

11/11/2013
Kerry W
Patricia was our photographer and she did more than just take pictures. She was a big help in calming me down in the dressing room. She was a sweetheart. Her photos came out beautiful and well worth the price. At the end of the day all you have are the photographs and she did a great job in capturing everything.
---
We couldn't be happier!
Reviewed on

10/24/2013
Angela C
We chose Patricia for her photojournalistic approach. We wanted mostly candid shots with very few posed shots since our big day was a party amongst our closest friends & family - definitely not a stuffy affair. Patricia was well prepared as we conversed often via phone and email to make sure every detail was correct. The photos were amazing - our guests couldn't stop talking about the hi-def quality. Patricia definitely captured the energy and excitement of our wedding. Plus, Kivalo was such a great value compared to other local photographers.
---
Amazing experience with Kivalo Photography!
Reviewed on

10/05/2013
Natasha C
Patricia and her assistant shooter, Sarah, did an outstanding job at our wedding on 8/23/13. She captured such beautiful moments and we are so grateful we were able to work with such a talented photographer. She gave the entire bridal party great direction and helped speed up the formal family photos (something that was important to me). Working with Patricia felt like working with a friend, she was pleasant, fun and professional. Her quality of work is worth more than she charges. The images from our wedding day will remain priceless to us always. Highly recommended!
---
Amazing attention to detail and picture perfect..
Reviewed on

8/12/2013
Torie H
..moments. Patricia and Sarah (the second shooter) were amazing photographers and captured every detail of our special day(some I didn't even know existed!). Our pictures meant the most to me because that is what we will have years to come and I am so thankful I was able to have such a professional and experienced photographer! Our pictures were breathtaking and more then what I could imagine. When I thought the worst because a family member didn't capture my husband and I's personalized vows- I found three videos at the end of our pictures.. 1 of all of us dancing, and 2 of our vows. I cannot express how much this meant to mean and I will cherish our pictures for the years to come! I would recommend Patricia and Sarah to everyone and I cannot thank them enough for capturing the best day of my life! Thank you so much.
---
Amazing photographer
Reviewed on

7/02/2013
Danielle P
Patti has such a passion for what she does. She could not have captured our day more perfectly.
---
Priceless Moments Captured
Reviewed on

5/29/2013
Rebecca B
Your wedding day flies by --thank goodness we had a talented photographer to capture our beautiful day. Every time I look at the pictures, I tear up. Patricia captured beautiful and emotional moments of the day. The photographs are truly stunning! Additionally, she is professional and efficient. The day ran smooth with her help, and now I can remember just how stunning my wedding was when I look back. I will cherish these pictures always. I HIGHLY recommend her if you want your priceless memories captured.
---
Amazing Photographer
Reviewed on

1/29/2013
Joanna T
Patricia did an amazing job photographing our wedding. She was fun to work with and the pictures turned out beautifully. We received the first 48 images within a couple days of the wedding and then we had the rest of the images (about 1000 of them!) within 2 weeks of the wedding. We are so happy with the pictures that we will use Patricia to put together our wedding album as well.
---
Highly recommended!
Reviewed on

12/05/2012
Kristina A
I will keep this review short and sweet: Patricia of Kivalo Photography was SO easy and pleasant to work with. She was always very attentive and prompt with communications by email and phone as we were planning our wedding in Maine from across the country. She made the effort to get to know us as couple despite not being able to meet with us in person before the wedding. She was very professional and had a way of making us feel at ease on that (inevitably) stressful day. She also got us previews of our photos on her blog and facebook within a couple days after the wedding, and our final digital proofs were ready in a very timely manner. And, all of these wonderful things about working with Patricia for such a reasonable and comprehensive wedding package price! I definitely recommend Patricia to all my friends and family, and we can't wait to work with Kivalo Photography for our future family photos : )
---
What a talent!!
Reviewed on

10/11/2012
Lisa F
Patricia and her team went above and beyond what I had ever imagined. What drew me to Patricia initially was that after seeing her pictures of weddings I realized that I was smiling and laughing...and I was all alone. She tells such a great story with her images and what I loved the most was her uncanny ability to capture people's unique characters. Patricia is a talent among talents. Her very low-key and "real" personality was such a great energy to have on a pretty emotional day! Thank you so so much, Patricia!
---
Fabulous photographer
Reviewed on

8/27/2012
Stephanie M
We absolutely LOVED Patti from Kivalo Photography. Not only is she a wonderful photographer, but she was very friendly and professional. She was very prompt in returning phone calls and emails. She talked with us about how pictures were going to go the day of the wedding and was very open and honest about what she thought would work best, but ultimately let us decide (ex. taking pictures before/after the wedding, how many family pictures, etc). Her personality is wonderful - very bubbly and friendly; she fit right in at the wedding and at the salon while we were all getting ready. Her packages are very reasonable, especially since she is so talented. One of the best parts was our engagement pictures were included in our package. Both our engagement and wedding pictures turned out beautifully. Patti knew exactly where the light/scenery would be best, and it really was. She was also incredibly fast about getting our pictures back to us as soon as possible, which was great. She got wonderful shots of the wedding and seemed to be everywhere at once! We really loved working with Patti and highly recommend her to anyone!
---
Best Wedding Photographer Ever!!!
Reviewed on

6/27/2012
kaie b
We highly recommend Kivalo Photography! We received the most beautiful photos of our wedding in record time and we couldn't believe how amazing they were. Patricia understood when we communicated to her the style of photos we wanted and was thoughtful enough to include everything that was important to us. Her intuition as a photographer shows in the many moments she captured that could not have been planned. Just as important, Patricia was so kind and helpful and made us feel instantly comfortable despite our jangling nerves! She went far beyond the role of photographer, helping to zip my dress and clip flowers in my hair when my hands were too shaky, as well as handle all the details we hadn't thought of ahead of time (including signing our marriage license as a witness). She was extremely flexible and patient and at the same time a whole lot of fun to spend the evening with! By the time our night ended she felt like an old friend. We feel very lucky to have found such a genuine person with such unique ideas and wonderful talent to be our wedding photographer. The photos Patricia provided us with will be cherished forever.....they are simply beautiful. Thank you so much Patricia and Vicki!!
---
Send Message