Home

Knight Flight Professional DJs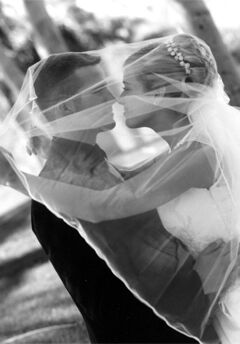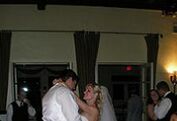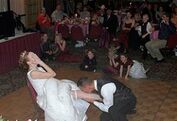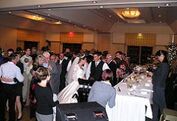 About this Vendor
$200.00 Off when you mention "The Knot"!
They might not remember the napkins you choose, the flowers, or the food...but with Knight Flight, they'll remember the party!! Our DJs -- experienced, energetic, enthusiastic, professional! Our sound and lights -- state-of-the-art! Our music -- incredible variety, your requests are top priority!
Details
Classical, Disco, Hip-Hop, Jazz, Pop, R&B, Klezmer
Recorded Music, Sound Equipment
Contact Info

1602 South 120th Lane, Avondale, AZ
AWESOME DJ!
Reviewed on

5/22/2014
Melanie C
We chose Knight Flight as part of our wedding package at the Buccaneer. Russ was awesome! Very communicative and organized months prior to the wedding. Sent us a proposed order of events, songs needed and was very easy to work with. He took requests from our guests, and if... Read More he was playing a song that cleared the dance floor, he'd change and put something else on. He paid attention to the type of music that had our guests up and having fun and continued to play songs in the same genre (which-to me-is what makes a GREAT DJ). Also, there's so much happening on your wedding day, you need someone(s) who is "guiding" the evening, so you can enjoy the time w/your husband and guests. He was excellent at that too and without being the slightest bit pushy. I had several compliments about him from my guests too. A wonderful time was had by all. I would highly recommend him!
---
Great Times!
Reviewed on

12/10/2012
Nicole A
The music was great! The DJ was professional and enjoyable to be around.
---
Worth EVERY Penny and MORE!
Reviewed on

4/16/2012
Nicole S
Russ Knight was amazing! He kept the party going and everyone laughing. He came to the reception looking professional and was ready to work. He was so nice and understanding with last min changes. If you want the best DJ in town use Knight Flight!
---
Reviewed on

8/07/2015
Russ is an awesome DJ, kept the floor packed throughout the reception, it was hopping. Highly recommend Knight Flight!!!!
---
Military Bride
Reviewed on

6/26/2013
Mia C
I had originally met with Russ Knight for our wedding June 1st. Our wedding had to be pushed back due to my fiancés military duties. Russ could no longer make the new date so we got stuck with some younger guy through this company. I should've stopped right there and went else... Read More where. It was not worth it at all. Russ was great. This guy however didn't know what processional meant in my notes for processional song! Didn't play any of our must play songs at the reception, didn't play any music for the crowd. He played one Mexican song and when my groom and I went up to ask him to play more because our guests liked it he basically told us no. That other people had requested other songs before us.... Excuse me, we're the bride and groom. He didn't bring any type of lights to use at the reception. Didn't handle the toasts very well either. He didn't give the mic to our parents. Beyond annoyed.
---
not impressed
Reviewed on

5/16/2013
Lauren K
I hired knight flight because of the amazing reviews they had online. They were pricy, but since they had such a great name, I decided that they would be worth the money... so wrong! The entire reason my husband and I had a wedding reception more than a year after our wedding... Read More was because we missed the party part! We hired knight flight with them fully knowing this, I also told them that I wanted to see them in action to make sure they were worth the money. They said that wouldn't be a problem but were difficult to get a hold of on times and places and in the end had such few shows I was unable to see them. (I have emails as proof of this, plus the numerous times I emailed them with NO response back.) The company also said they would send me information about wedding planning and things to think of for the day of... never got a thing in the mail or by email. I was also told 2 weeks to know who my DJ would be... less that 7 days was actually what I got. Fast forward to the day of... they raved about how the DJ would go to each table and introduce themselves... ours did not. The DJ played crappy music during appetizers and when I asked him to step it up, and that this wasn't a sleepy retirement party he told me he would... and never did. We also had each guest write on their RSVP cards what songs they wanted to hear... the DJ claimed that he never got the list... when the wedding planned took him aside and showed him the email he claimed to have seen it but didn't have any of those songs, and couldn't get them either. Once some people were on the dance floor, the DJ would start to get the part going... then would take horrible suggestions from young guests at the reception that didn't go and the floor would clear. I figured the expensive price was justification for me not needing to tell him how to do his job... so wrong. I suggested some Michael Jackson... or classics... he played one MJ song and it was a huge hit... but he didn't get it... kept playing the same junk after that. When I suggested more classics again he brought back more MJ... for a total of 3 times. The DJ spent lots of time building up the hype on the dance floor with ok songs, then would clear it with crap music... he didn't even seem to get that the floor was empty and I needed to tell him to quickly move to a different song. The most depressing part was the final 3 songs of our reception... he played an unheard of MC Hammer song and the floor cleared, yet again. In my long white dress, I stood in the middle of the dance floor yelling for guests not to leave... he would play something good and that the night was almost over. Guests stood motionless in the middle of the dance floor waiting for the DJ to play something worth dancing to... this took several long minutes. Three times the music stopped entirely with a long pause... floor cleared yet again. Several guests even commented that the DJ sucked! So embarrassing! When I contacted the owner of knight flight he gave me the blow off about his DJ and blamed my wedding planner for the issues... said that he needed an email with my concerns... offered no help... and certainly no refund. Bottom line... we were not impressed! UPDATE: After writing this review the owner sent me a rude email where he openly said that my RSVP cards were a poor idea, and attached the information that proved him getting the RSVP song list... he was wrong again!
---
Awesome Service
Reviewed on

11/28/2012
Heather P
Russ Knight, the owner of Knight Flights, was our wedding DJ. He personally met with us before the wedding to discuss what we wanted for the ceremony and reception. He also provided a sample schedule of how the reception should go and listed the different events that usually... Read More takes place. I found this super helpful! At the wedding, he was good about playing the appropriate music and when a song wasn't getting people on the dance floor, he changed it quickly to something more popular. He did a wonderful job of mixing the wide variety of music genres that people on both sides of the family like. Overall, I would definitely recommend them as a wedding DJ. I was completely happy with the service I received.
---
Hilarious and Energetic
Reviewed on

11/08/2012
Cara C
Our DJ was very energetic, had ways of getting people on the dance floor and had all of our guests laughing. My one disappointment was that there was a lot more "older" songs played than current popular songs so my suggestion is to work that out with your DJ on the front end to... Read More make sure they know what you want. It does get the older crowd up and dancing but can be a little boring for the rest of the guests after a while. Once my BM asked him to play more current songs, a few more were scattered in. I would recommend them though - they did great!
---
A really fun DJ
Reviewed on

5/23/2012
Jessica M
I had Knight Flight do both my ceremony and reception. For the most part, they did a wonderful job...he really ran the reception well, and he definitely got people out on the dance floor which is the whole point. There are only a couple of reasons I wouldn't give 5 stars. For... Read More my walk down the aisle, I chose Sunrise, Sunset from Fiddler on the Roof. He played it, but it wasn't the movie version which was what I had wanted. Also, after our designated speech givers had given their speeches, he put my groom on the spot to give a speech without warning. This may seem minor but he has a fear of public speaking and I felt really bad for him for being ambushed like that. We did the cake cutting right afterwards, and he was still feeling the anxiety so it kind of ruined that moment for us. If I could do it again, I would have prepared a larger play (and do not play) list. I kind of kept it open for guest requests which resulted in some dumb choices (Vanilla Ice? The Train by Quad City DJ's? Ew). But the energy of our reception was really good and he did run things really efficiently. There were no dead spots in the action for sure.
---
Awesome DJ!!
Reviewed on

3/26/2012
Valerie S
I loved Russ Knight!!! Omg he did the best job at our wedding reception!! It was a blast! He exceeded my expectations! He not only was so good, played the best music, got song requests, really got the people going...but he was so helpful and affordable!! By far beats any... Read More prices!! And he was so much fun! He did these really fun things with the garter toss! It was so creative and so much fun:) I really couldn't say enough good things about him :) He made our wedding a blast! Thanks Russ!!!
---
AMAZING!
Reviewed on

2/28/2012
Candice R
My husband and I just got married and Russ was our DJ! He was absolutely amazing! I couldn't have asked for a better DJ. He covered every little detail and was so precise. Thank you so much Russ! We will definitely be recommending you to our friends and if we have an event in... Read More the future, you will be the first person we call! Marcus and Candice
---
THE BEST DJ EVER! 5 STAR REVIEW FOR KNIGHT FLIGH
Reviewed on

1/10/2012
Dawn D
Russ Knight has now become our OFFICIAL FAMILY DJ. He is absolutely the BEST! In my opinion, the true test of a DJ is, would you use him again? I first met Russ at my sister's wedding 20 years ago and everyone at the wedding had so much fun, that I decided if I ever got... Read More married again, he would be my DJ. Thirteen years later, he was the DJ at my wedding and the comments and compliments from our friends and family were OUTSTANDING! To this day, our friends still talk about how much FUN they had at our wedding and how many people were out on the dance floor for the entire night! Even people who don't usually get out on the dance floor were out there. The way he "gets the party going and keeps it going" is a true art form. He is not only a superb DJ, but a true Master of Ceremonies, taking charge of the events and keeping it fresh, entertaining and so fun!!! Next February my daughter is getting married and we will be using Russ Knight again and we already know it will be a BLAST! It is so true that your guests probably won't remember a lot of details about your reception, but they will remember what a great time they had and how much fun your reception was! KNIGHT FLIGHT DJ's ARE THE BEST!!!
---
RUSS KNIGHT IS INCREDIBLE!!!!
Reviewed on

11/03/2011
Krystal E
All of our guests at our wedding had a BLAST and it was all thanks to Knight Flight. I am so appreciative!! I loved how the dance floor stayed busy with people all night. Russ is incredibly talented & funny too! It was nice to laugh, dance & be relieved of EVERYTHING because... Read More he truly is the MASTER OF CEREMONIES! The night was smooth & seamless. I recommend Knight Flight to everyone!! Not only is he easy to work with in the planning process, but he knows how to ROCK THE HOUSE!
---
Good DJs
Reviewed on

10/18/2011
Jen E
I would HIGHLY recommend Knight Flight to anyone and everyone! We had Bill as our DJ for the night and he was great! He really got a feel for what our crowd was about and played such fitting music. A few notes about Knight Flight as a whole though. First, they really... Read More need to work on their response times. We would send them an email or call and wouldn't hear back for weeks. At one point, they said they didn't get our deposit even though the check had already cleared. They may want to invest in an administrative professional to help keep them organized. Also, you don't know who your dj is until a week before the wedding unless you pay to reserve someone specific. This is all well and great for their logistics, but we didn't get to actually meet our dj until we walked in the door before the ceremony. Not good in my book. Overall, we were really happy with the quality of the dj and the price is phenomenal for Phoenix.
---
BEST DJ EVER!!!
Reviewed on

11/18/2010
Katrina C
Russ Knight "Knight Flight" did an outstanding job DJing our wedding... We could not have picked a better DJ!!!! Our family and friends were amazed with our DJ "Knight Flight"..... Some of there comments were "Holy crap that was the best DJ ever!", "I have never been to a... Read More wedding with such an awesome DJ!", our photographers who attend weddings every weekend said "Your DJ was the best we have seen yet!" Why is Knight Flight so awesome: They take the time to organize your play list both for the ceremony and reception They will create special re-mixes at your request...(our entrance to the reception was the superman theme song with our names edited in) They complete take over the line of events so the bride and groom have to nothing but enjoy themselves They add awesome surprises in the reception that freakin hilarious!!! Planning my wedding was extremely difficult and stressful... One of the best decisions we made was going with Knight Flight ... They took care of the planning for the entertainment completely!!!! Thanx again for helping make our day FREAKIN ROCK!!!!!!!!
---
Best DJ EVER!
Reviewed on

9/21/2010
Maggie T
He was awesome. Made the reception go smoothly. He played everything I wanted without hesitation. He coordinated the reception and worked with all the vendors to make it go as smoothly as possible. He was very enthusiastic and was able to keep the party going for hours!
---
Review for Knight Flight Professional DJs
Reviewed on

5/10/2010
Rebecca M
He kept everything moving along & played the music we had requested. He was unobtrusive but had great ideas for the bouquet toss, garter removal & toss, dollar dance and first dances. The music was the perfect volume not too loud & good quality. We were very happy with our dj
---
Review for Knight Flight Professional DJs
Reviewed on

5/10/2010
Jennie S
He was very friendly and didn't talk too much. He found all the songs we requested.;There were some songs I'd requested not be played that actually were. Also I asked for a song to be played at a specific time and it wasn't but I may not have communicated it well enough.... Read More Make sure to be very clear about your requests.
---
Review for Knight Flight Professional DJs
Reviewed on

5/10/2010
Nicole T
He was great! The dinner music was perfect. It was just the right volume for dinner as well. When it came to the rest of the evening, the DJ made it flow wonderfully. All of my friends were asking where we found him because they liked the music so much. I would recommend... Read More them to anyone.
---
Review for Knight Flight Professional DJs
Reviewed on

9/24/2007
Kelly W
Had great ideas about the organization and flow of the reception. Very easy to get a hold of and contact. Created a very special moment during the garter toss!;Didn't do the Honeymoon Dance during the reception (although we had talked about it and planned on it).
---
Review for Knight Flight Professional DJs
Reviewed on

9/11/2007
andrew h
Our DJ was the best! He listed to what we wanted to hear played and what we didn't. He gave us time to mingle, but also had all the traditional events timed well throughout the reception. He got the crowd involved in dancing and the activities. He had lots of style even down... Read More to what he wore.;He will got even the shyest person out on the dance floor.
---
Send Message