Home

Kona Weddings
About this Vendor
We guarantee that you will love your photos!
That's right...if you don't love your photos, Bob will refund his session/creation fee. Check out the website and browse through all her albums, then see who you trust to capture your wedding memories. You'll never have so much fun getting your photos taken!
Details
Contact Info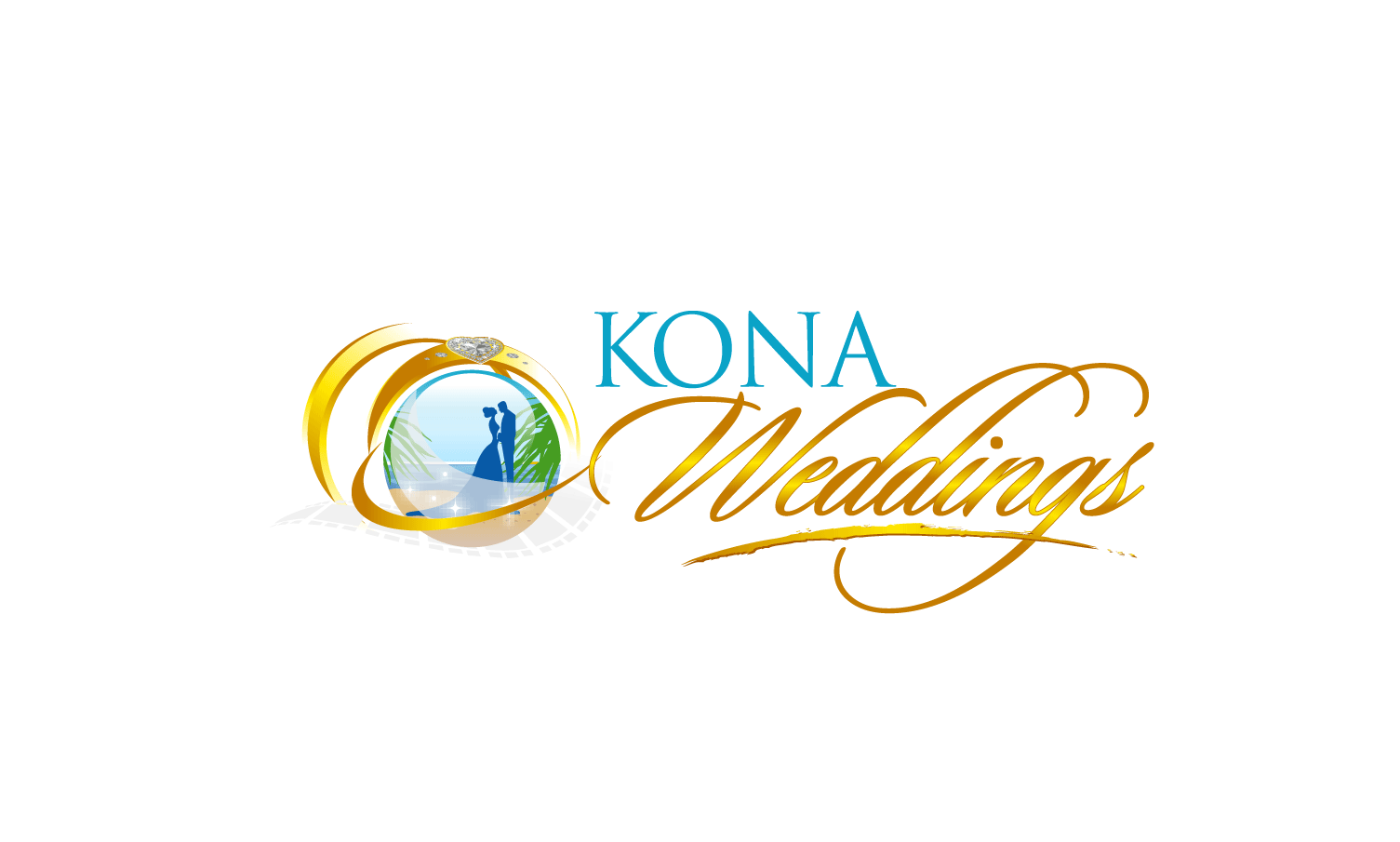 82-992 Coffee Drive, Captain Cook, HI
Dream Wedding...
Reviewed on

2/17/2014
We were married in January 2014 by Kona Weddings. We choose Kona Weddings based on a Google search, they were the first company that came up and had a perfect rating with the Better Business Bureau. Their website was the most professional of those we looked at and provided more information in comparison to their competitors. A Google search for reviews of the company turned up mixed reviews; I like to keep in mind when reading reviews that customers that had a negative experience almost always make an effort to write a bad review, yet those that had a positive experience often do not bother writing a review. I started the communication with Lisa via e-mail; she was extremely helpful and patient with my many questions. The entire process was flawless, stress free and easy. They provided us with an information package which answered most all of our questions and they arranged everything. All we had to do was apply for our marriage licence online, meet with a marriage licence agent once we arrived for fifteen minutes and then show up on the day of the ceremony. The day of the wedding Bob and Lisa were early and were ready to start when we arrived. The flowers were amazing, well beyond my expectations. I had mentioned to Lisa that I love plumeria; she told me that it wasn't in season in January but they would try to get some. To my surprise the leis and my bouquet were entirely plumeria, absolutely gorgeous! Bob officiated while Lisa took pictures during the ceremony, after the Ceremony Bob took over taking pictures. Bob had a wonderful sense of humor and made an effort to make me feel comfortable. We choose the "Secret" Beach Location, on Lisa's recommendation. The only requirements I had were sand and privacy. The beach was gorgeous, the absolutely perfect venue for privacy. I'm not a fan of attention from random strangers. We were the only people on the beach at sunset and over the beach was blue sky. We had the most beautiful sunset and the lava rocks made for the most unique photos. At the beginning of this whole process I wasn't really interested in the photography side of it. Lisa mentioned that they put together a slideshow which was really great to share with friends and family. I didn't think this would be something we would find that interesting. This is not your run of the mill destination wedding. This is not an all-inclusive resort option. I've seen numerous wedding photos from Mexico and Dominican all-inclusive resorts and they look like something I could have taken with a disposable camera. The photography that Kona Weddings provided us with was a professional photography package. Be prepared to pay for your photos and pay a premium for the digital images. Yes, it is an additional cost but you will have these photos forever. Best money ever spent! The images are amazing, and the slideshow… well the ceremony photos all come together in the slideshow and really make you feel like you are experiencing it all over again. Our family and friends were very impressed with the images. The Big Island is amazing, less commercialized and touristy than the other islands. There is so much to see and do. The money we spent for a dream wedding and a trip of a lifetime was nothing in comparison to the cost of a big fancy wedding in Canada. Our adventure lasted two weeks not one day…. Wish we could do it all over again.
---
The best!
Reviewed on

11/09/2013
Nancy H
The photography was the best! Since I posted comments in the "planners category", I will duplicate my mistake here! Lisa was great! As a coordinator and premium photographer, I was attended to like I was the only person on earth! The bouquet was stunning as were the leis! Lisa's fun spirit put us both at ease and her tips were the best!
---
Kona Weddings (photography by Helen)
Reviewed on

2/21/2013
Karina P
My husband and I are completely happy with our wedding pictures!!!! All of our family and friends were very impressed with how beautiful all of the photos came out. The slideshow DVD of our wedding day brought tears to not only both of our mothers but to my closest friends as well. I thank Helen for capturing the very essence of Hawaii which is why I wanted to get married there in the first place. I am 100% satisfied with the pictures Helen took of our very special day and I am so happy that I have such wonderful images to show our future children how their parents got married. -Karina Paleo
---
Bob and Lisa made our wedding memorable
Reviewed on

5/14/2015
Kris M
My fiance and I eloped in Hawaii and needed a simple, inexpensive way to have a memorable ceremony and get photographs.
---
Kona weddings
Reviewed on

1/03/2015
brittany l
June 19th 2014 was when my husband and I were married by Bob & Lisa from Kona weddings :) it was a beautiful sunset ceramony with on 9 of us (close family only) Bob and Lisa were amazing from the time I contacted them December 2013 to start planning! They were so helpful the second we got on the big island we called them from our hotel and they recomended good eats, shopping and much more for our visit. The day of the wedding they stayed in great contact with us making sure the big day was going smooth, because of my father I was late to my own wedding and Bob and Lisa were not irritated one bit but some welcoming and kind as soon as I arrived Lisa fixed my last finishing touches (hair placement, fixing my dress, ect.) We got beautiful leis and my husband a very nice tea leaf! And both Bob and Lisa were so patient with our 5 year old son logan helping him give us the rings to sitting still for photos after! All in all Bob and lisa are beautiful people so helping and kind and they made our day exactly what we hoped for if not more:) if we were to get to do it all over again I wouldn't go anywhere else!
---
Great Experience
Reviewed on

11/05/2014
Jessica B
The experience was wonderful. Both Bob and Lisa were well versed in how to help. Lisa walked me through every step and gave lots of great suggestions. The cermony was beautifully done...a lasting memory!!!
---
Kona Weddings Inc.
Reviewed on

11/01/2014
We got married on the big island of Hawaii on August 23, 2014. We had the most beautiful sunset wedding, thanks to Bob and Lisa at Kona Weddings. The bouquet and leis that we chose were absolutely gorgeous. We were further impressed with how amazing the pictures turned out, and they were willing to work out a payment plan so we could have all of them to forever treasure. Although, they did arrive a few minutes later than expected; they made up for it by giving us our wedding day dream.
---
What a magical day!
Reviewed on

10/30/2014
Tina H
Bob and Lisa, Both of you made that day special and then some. We were relaxed, ourselves and committing our lives.....future!! Thank you both so much for making our special day that and sooooo much more! The video you made has been all over the midwest....mom showing it off...my uncle in Minnesota said movie stars pay all the money in the world and its not this beautiful!! I can't count how many times Jack and I have watched it!!! There are no words to express what a magical day you made!!!!! Thank you again! Jack and Tina 7/9/14
---
Much Love Lisa and Bob!!
Reviewed on

10/30/2014
Patisha S
Kona Weddings is absolutely amazing all thanks to Bob and Lisa! They defiantly helped make my dreams come true on May 9th, 2014! Not only were they easy to talk to and help get all plans set up over the phone and in person, but they gave me exactly what I wanted. My dream was to get married on a black sanded beach, at sunset, to the man of my dreams. That is exactly what I got!!! Not only did they have the best rates, but they made me feel comfortable and like family. Bob did a fantastic job with the wedding ceremony, photos, and video. I literally cried when I saw the printouts. Lisa got my bouquet just perfect, helped me with my wedding dress, and calmed me from crying my makeup off before I was even married. All a woman can ask for! I will always recommend Kona Weddings to anyone and everyone I can. Again, a thousand thank you's to Bob and Lisa for helping make my dreams come true! You two are the best!!! Mahalo, Tisha and Luke
---
Picture Perfect Wedding in the eye of Hurricane Anna
Reviewed on

10/30/2014
Jason W
Even a Hurricane could not stop Kona Weddings from creating the picture perfect ceromony! I have never written a review before, but I think every one should know what Bob and Lisa did for us. I did not know what to expect when Bob asked us to come to his office the day before the wedding to "talk". I walked in already breaking a sweat, I was so nervous. Bob and Lisa had every thing planed and answered all my questions. I knew this man was a professional when he said to me "you should have no worries. I will take care of every thing" That was the biggest relief; I did not even know where I was going to stand at my own ceremony. I was clueless about weddings and my Bride did not want the stress of planning a wedding. The day of the wedding HURRICAN ANNA arrived! Every thing was set to be outside. Bob and Lisa came to the estate where we were getting married at 2 hours early (not expected) and organized and rearranged the set up so the wedding and reception could remain outside. This was a huge task; we had hula dancers and fire dancers coming as a surprise to our guests. Bob and Lisa were amazing! Lisa helped my Bride and her friends and guided the ceremony. My brother in law was going to be our minister, but was very nervous. Bob walked him through it and even took over when my Brother in law asked for help. As for the photography, THIS MAN KNOWS WHAT HE IS DOING! He showed us how to pose and take fun photos. He incorporated all of our guest and family including 12 kids. Bob had an additional photographer, Oro come out and take pictures of the events and performers through out the evening. Oro was fun and knew how to get the kids to have fun and smile. Lisa and Bob are more than photographers; they will take all the stress off of your shoulders. Bob and Lisa made it all flow very well, you will not be disappointed! Even our surprise guest hurricane Anna could not stop Bob and Lisa from creating the perfect photos of our perfect wedding. Jason
---
Wedding of my Dreams
Reviewed on

10/30/2014
Teesha N
I never expected to have a real wedding and real photos and I especially never thought I would have a professional wedding coordinator guide me on my wedding day. (due to unforeseen circumstances my budget just did not allow it) When I started calling around the big Island for local vendors for a small surprise ceremony I kept hearing over and over Bob and Lisa's name. The local's knew them and everyone we spoke with had great things to say about them and how I would never regret having Bob capture the precious moments of my ceremony. When I first called I spoke with Lisa and I explained to her my idea of a ceromoney including my son as a blended family, I wanted my eight-year-old son to be involved but did not know how. To my surprise both Bob and Lisa immediately got on the phone with me and gave me ideas and options for creating a perfect ceremony for my blended family. I was honest and upfront about my small budget which was no problem for Bob as he reassured me he would work within my budget. (he kept his word and went way beyond my expectation) The day before the wedding my groom and I met Bob and Lisa at their office, they went over a ceremony plan including a surprise for my son (exchanging of the leis between my soon-to-be husband and my son) and a sand unity ceremony which would incorporate a family minister and Hawaiian traditions preformed by Bob him self. (super cool) They came up to the home that we were getting married at since they had not been to this location before they insisted on seeing the proporty. That is when they realized I did not have a plan and neither did my family. Bob and Lisa offered to help coordinate and also perform the majority of the ceremony. This turned out to be the start of them creating a real WEDDING. I knew then everything would be okay for my day and that's exactly what happened! The day of the wedding they arrived two hours prior to, just to make sure that everything was going to be just perfect. Lisa hung out with us girls while I got ready and captured amazing pictures of my family and girl friends. Bob was able to capture the groomsmen giving advice and displays of affection and that's not often seen. Lisa helped direct the ceremony and made sure the timing was perfect. I was able to walk down an aisle with REAL flowers they brought and after the ceremony was done Lisa, Bob and Oro ( yes they had an extra camera man come by to take pictures since Bob was performing the ceremony) Took pictures of all of our family and friends, including three full pages of Pinterest pictures I wanted to capture in addition to the pictures that they like to take. All three of them stayed long after the ceremony (was not expected!) and captured the most incredible pictures of my family and friends having a great time celebrating the wedding. I cannot say enough positive things about Kona Weddings. They are amazing professional photographers who will guide you, to insure you have beautiful pictures, all the while making sure everything goes smoothly. Thanks to Bob and Lisa I can truly say I had a real wedding and I have the most amazing pictures to prove it. Thank You Kona Weddings, Teesha
---
Kona Weddings
Reviewed on

10/30/2014
John G
After a lengthy engagement, we decided to get married in Hawaii on Valentine's day, and we came to this decision not long before our intended wedding date so there wasn't much lead time. We found Kona Weddings on the Web and we were immediately impressed with their responsiveness and helpful demeanor. Bob and Lisa took care of EVERYTHING for us...the venue, the photography, the ceremony, the guidance for the wedding license process, the limo transportation to and from the ceremony, literally every detail, they even had us ship the wedding dress to them and they had it pressed and ready for our arrival! The ceremony itself was wonderful and everything we had hoped for, and we have a CD full of professional, post-processed wedding pictures to memorialize our day for a lifetime. If you are looking for a service to help you with your Hawaii wedding, you should definitely try Bob and Lisa at Kona Weddings.
---
Kona Weddings
Reviewed on

10/30/2014
Joyce M
Bob and Lisa from Kona Weddings married us on November 4, 2013 in Kona, Hawaii on special little beach of our choosing. We wanted a simple quiet wedding. They not only provided us with the quiet little spot but the photography was spectacular and the sunset pictures were absolutely fantastic. All of our friends are totally impressed with the pictures.
---
Perfection in Hawaii
Reviewed on

10/29/2014
Art B
Bob and Lisa provided an experience for a lifetime. They selected a spectacular location (Kaloko-Honokohau national Park; performed a wonderful service, including our friends(couple) in the ceremony and pictures, made us a DVD of the whole process which was absolutely the best thing we could have opted for, and generally made the day one we will never forget. From the ceremony on the beach, to the place recommended for lunch, to the photo shoot--all were memories made which we will never forget.
---
Bob and Lisa
Reviewed on

10/28/2014
Joseph A
Bob and Lisa totally saved our wedding! Our previous wedding planner cancelled our wedding less than a month before the date. Lucky for us, Bob and Lisa, were available on short notice and stepped up to make our wedding very special. Our wedding was planned to be in Hilo, so they made the drive from Kona to set up. Everything went so smoothly and beautifully. We recently received the pictures they took and edited and they were beautiful! They definitely went above and beyond and worked well within our budget. We are a military family and we felt that Bob and Lisa were very military friendly and took extra care of us! It was a blessing to find Bob and Lisa!!!
---
Bride
Reviewed on

10/28/2014
April E
I absolutely loved Kona Weddings and the services that they provided my husband and I! They made our wedding experience one to always remember! They were there with any questions or concerns that we had. They also made us feel extremely comfortable about knowing where our money and time was going. I highly recommend Bob and Lisa if you are interested in a dream come true beach wedding! I am glad that we decided to get married and am very satisfied with the ceremony, pictures, and professionalism that they provided!
---
Kona Weddings
Reviewed on

10/28/2014
Brandon S
We had a amazing experience with Kona Weddings they were very professional, friendly and went above and beyond what a normal wedding planner would do. The photography was top notch and very affordable. I would recommend this company to anybody that wants a no hassle pain free destination wedding. As my bride would say all she did was put on the dress and show up. Thanks Kona Weddings you were the best we could ever ask for.
---
Great experience
Reviewed on

10/27/2014
Angelicque M
Extremely professional the photo's were amazing!
---
Kona Wedding Review
Reviewed on

10/27/2014
Jacqueline B
Bob and Lisa at Kona Weddings were so amazing. My husband and I were so pleased with the ceremony and the professionalism. The photo video is an absolute must. People are still commenting about how beautiful our photos are on social media. The tips that Lisa had for hair and make-up were right on key and the suggestions that Bob had for dinner were perfect. I can't thank Bob and Lisa enough for making our wedding day so amazing. If you are planning a Big Island Wedding Kona Weddings is the way to go.
---
My Destination Weddingwith Kona Weddings
Reviewed on

10/20/2014
Ashley K
My Husband and I were looking for an affordable yet beautiful place to have a destination wedding! My mother and father in law were wed by Kona Weddings and had a great experience with breathtaking photos! A year before the wedding i set my date with Lisa and only had to pay a small deposit which was awesome and she sent me a confirmation email receipt and all of the information of the wedding package we picked! Any questions i had Lisa was just a phone call away and was sweet and just very comforting and every time we talked she just assured me she had everything handled and she did! The wedding was more than i expected. Bob and Lisa really love what they do and you can tell in their work! The ceremony was a beautiful Hawaiian sunset backdrop. All of our guests agreed it was beautiful and one of the best parts was that it was very intimate! I'm so thankful for everything they did for us and how they made the day extra special. They really are the entire package: Bob is a wedding officiant, Lisa is an awesome coordinator, and they are both awesome photographers and work magic with their editing!! :) I can't wait to renew our vows with them in the future!
---
Absolutely amazing!
Reviewed on

2/05/2014
Lauren R
Aloha! I initially contacted Bob in January 2013 about having our ceremony with them that April. A date was selected and I paid the deposit. 2 weeks went by and I had to call Bob back to put the ceremony on hold. He reassured me they would hold my deposit until we were able to make it to HI. I was so upset, disappointed and heart broken knowing I couldn't get married as I had originally planned. (I was called to active duty and was told since my fiancé and I were going to get married anyway we might as well go ahead and do it before I went active!) We eloped at the courthouse. How romantic! NOT! :) I contacted Bob once again in September of 2013 to schedule our wedding/vow renewal for Jan 2014. The communication from Bob and Lisa was always prompt, courteous and very thorough. I had some special requests concerning the urn of my father and daughter to which they ensured me they would intertwine into our ceremony. They thought of every detail from the color of the leis, exact time to get the perfect sunset pictures, and my special request concerning the mini urns. Bob and Lisa were in contact with us a couple of weeks before we arrived and the day after we arrived just to make sure we made it and didn't have any issues. We were given directions in advance to the location of the ceremony via email and asked to drive there ahead of time to prevent getting lost (a great idea). We had their cell phone numbers and were told to call them with any issues we had at all. Thankfully there were none. Bob asked in advance if we were Christian or non-denominational so he would know what, if anything, to say during the ceremony. He asked if we wanted to say anything ourselves or just let him do all the talking. While we were ironing out the fine details of the actual ceremony Lisa was busy taking pictures of my bouquet, our leis, our rings and the mini urns of my loved ones. During the ceremony Lisa was taking pictures while Bob blew the traditional conch and performed our vows. (We decided to say the same vows as if this was our first time getting married.) After my husband kissed his bride for the "first" time Bob kicked into high gear and began taking pictures. While the ceremony itself was pretty emotional this part was an absolute blast. Bob and Lisa took over 150 pictures and let me just say they were all fantastic. Some were included in our package but I couldn't choose just a few when I had to. These aren't your run of the mill pictures either. They are all frame worthy and so beautiful. Bob captured our playful sides, my beautiful side (thanks, Bob) and did so as if he were a professional photographer. The pictures prove that. Lisa is also an amazing photographer as well. She captured the more serious side of our ceremony since Bob was officiating. This ceremony was customized to a "T" and it was perfect. I mean PERFECT. I would recommend them to my family and friends without hesitation. That says a lot since I can be pretty picky. :) You will not meet two nicer people to perform your ceremony. It felt very intimate and was an absolute dream come true. Thank you, Kona Weddings, for everything you did for Walt and I. We will see you again when we visit. Until then, Maholo!
---
Fantastic!
Reviewed on

2/04/2014
Lien N
I highly recommend Kona Wedding if you plan on getting married in Hawaii! I had a perfect wedding. Everything turned out very beautiful. The service and photography was amazing. I enjoyed working with Bob and Lisa! They are amazing people. I would do it all over again using Kona Wedding. Thank you Bob and Lisa! Mahalo Lien
---
terribly rude and unproffesional
Reviewed on

5/11/2013
alex b
We decided we wanted to get married in Hawaii with just a few friends and family. not knowing what to expect for the ceremony I was happy with how it went, everything was beautiful, it was on a quit beach and the sun was setting. I married my best friend with my close family there(that part was great) However Bob and Lisa now head the office while Danny and Helen are in the US. We never met Danny and Helen, But Bob was incredibly rude and sarcastic almost the whole time. It was my wedding day and I noticed he said some pretty rude comments at the ceremony and even talked not nicely about another couple he had officiated the vows for recently, I decided to just let his comments roll off my back. We finished out our honeymoon in Hawaii while friends and family went home. Bob wanted us to come to his office to pick out "pictures" which was incredibly inconvenient since it was our honeymoon and completely out of our way. We had a flat tire the day we were supposed to go and had to call the car rental place, when i talked to Bob he was incredibly rude to me over the phone, so we ended up going to his office that night after an event we went to. When we got there he had a "setup" in his office, i guess to impress but we were not impressed by the "prom" like photos with very poor quality. I knew the poses he had us do were well ridiculous but I hoped we could get a few good shots out of the mix. After the slide show he showed us he then pulls out his pricing for everything.. the prices were ridiculous, and the only package that includes jpeg's was thousands of dollars..insane... i feel like he does it that way so you have to buy the largest package because all of the wedding ceremony packages only include 12 photos. and his ridiculous photography packages are a joke especially for the quality of photos.. i wanted to laugh in his face!!! oh and he makes you feel completely stupid for not getting the most expensive package and his tune completely changes straight to a**hole! The only reasonable photography packages include only single 4x6 photos..wth what am i gonna do with a single 4x6.. I cant re size it!! he is delusional!! Oh and the ridiculous slideshow we ended up buying only to find when we put it on our home computer that it was very poor quality, we planned to play it at our reception for all our friends and family.. well we cant because such poor quality would look horrible on a big screen!! He really ruined the last couple days of our honeymoon that we can never get back, and I still cant believe how incredibly rude he was to me.. DO NOT USE THESE PEOPLE!! I will probably be sending him examples of REAL photographers packages and a la carte options... they need a huge wake up call
---
A truly memorable wedding
Reviewed on

11/18/2012
Sunshine M
My husband and I got married with Kona Wedding recently and we both feel that Danny and Helen made our wedding truly special and memorable. The ceremony was beautiful and Danny did an exceptional job as our minister. The flowers were gorgeous and the sunset scenery was stunning. Helen was a friendly and talented photographer--the pictures she took were amazing!!! They also took care of everything for us, so we could relax and enjoy Hawaii before our big day. We wanted a simple, no stress wedding where we could say our vows in private. So, we were thrilled that Danny and Helen were able to make it not only simple, but also so romantic and fun. I often hear couples express regrets about how they wish they had done their wedding...well, I have to say that I have no regrets and I will always look back at my wedding day as one of the best days of my life. For this reason, I would highly recommend Kona Weddings to anyone who wants to have a simple, but romantic wedding on an island away from it all.
---
Perfect Sunset Wedding
Reviewed on

11/08/2012
Lisa L
Our sunset beach wedding was perfect thanks to Danny and Helen. They took care of everything and created the most beautiful and unforgettable wedding ceremony. Helen's wedding photos and slideshow captured it all perfectly and are truly spectacular. These are the best wedding photos ever and we'll have them forever to treasure our special day.
---
Send Message