Home

L/A Luxury Limousine
Details
Limousine + Sedan, Shuttle Service
Contact Info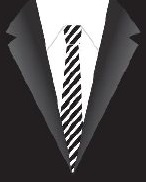 Reviewed on

11/21/2016
Michelle R
If I could give no stars, I would do so for this vendor and I normally hate giving bad reviews. L/A Luxury Limousine was supposed to provide transportation for our wedding and in the end completely failed to show up and threw our wedding day off. They were contracted through our... Read More vendor as the required transportation source to use, so we depended on them for transportation in rural Maine which is critical. I reached out to them in March of 2016 to discuss my October wedding and had a great conversation with a young lady who walked me through how the process worked and assured me everything would go smoothly given they are the sole transportation providers for the venue. Fast forward to the month before my wedding and I had to call repeatedly to try and get Josh to call me back and then after contacting the venue for help, finally heard from him. He sounded like all was in order and it should have been okay, although it was clear he didn't have the date on his calendar. And in turn, on the day of our wedding, without any warning what so ever, the shuttles never picked my guests up from the hotel which was 45 minutes from our venue. It was not until our guests and our wedding party pieced together that the buses were never coming that we even knew to do something about the situation. We were first told they went to the wrong hotel (which is weird since we only had one) and then we were told the bus broke down and the driver never told anyone which was why they were late. In the end, my guests had to drive themselves to our wedding, delaying the start by an hour and a half at which point the weather turned from clear skies to a downpour which completely ruined our chance for any outdoor photos or really many wedding party photos at all. In the end I believe they never really planned to support our event and that the shuttles were never coming. And really while mistakes do happen, the worst part of the entire situation is we still, one month later, have never heard from this company to apologize for what occurred on our wedding. Having at least their acknowledgement of the inconvenience and mistake would have gone a long way. Be weary if using this company and be sure to get all details in writing to confirm they are actually booking what you discuss.
---
Reviewed on

6/06/2016
We had a terrible experience with L/A Luxury Limo service. When our driver arrived he was very upset that the limo we had requested was not in service and he could not reach the owners to help out with the situation who were camping in Poland. We rented the Chrysler 300 but... Read More instead ended up with a white hunk of junk that needs work. The A/C did not work and the day was 90+ degrees and humid Memorial Weekend. I will not recommend this company as I would expected and phone call after the wedding with an apology but one plus week later nothing and billed the full price. Our driver was very embarrassed. He ended up switching the limo for the Party Bus for our ride home.
---
Reviewed on

1/06/2016
Sarah C
L/A Luxury Limousine came highly recommended by our wedding photographer. They were very responsive to our e-mails and phone calls and offered us a great package for our wedding day. They met our requests to put in writing exactly what was discussed over the phone and allowed... Read More us to make small changes with our timing and locations until shortly before the wedding day. The driver arrived early and knew exactly where each picture stop was going to be. He was extremely courteous helped me in and out of the limo each time. Unfortunately the limo lost AC in the back and it was an extremely hot day. The driver tried to fix it without success, and luckily we were able to alter our plans to arrive at the venue early. The company was very quick to respond and offered us a partial refund, and other than the AC issue, we were very satisfied!
---
My sons 6th Birthday party was awesome!!!
Reviewed on

10/30/2014
We hired L/A luxury limousine for my sons 6th Birthday party last winter. It was awesome, his friends are still talking about it.
---
High Quality Equipment and Customer Service
Reviewed on

10/29/2014
Beverly C
I hired 2 of LA Luxury Limousine's for my daughters wedding, their prices are very reasonable and their service was exceptional. The Limo's were very clean and the little extra's that were added inside the limo to color coordinate with my daughter's wedding colors made her... Read More wedding day all the more special. The drivers were very polite and helpful with everything, even stopping at a McDonalds so that the bride could go to the ladies room. LA Luxury Limousine made a lasting memory and everyone their have or will use their services whenever needed. Just want to say THANK YOU!
---
Excellent personal care
Reviewed on

10/29/2014
We rented L/A for a 40th birthday. The driver was very helpful and patient will all of the party. He made the birthday girl feel like a princess. We greatly appreciated all the extras they provide. HIGHLY RECOMMENDED
---
Excited
Reviewed on

9/23/2014
We used their limo service for a Birthday Party. Now we are excited to be using them for our friends Wedding! We would recommend them for any occasion anytime of the day or night! Great professional look. Clean and sleek limos.
---
Limo Service
Reviewed on

9/23/2014
we loved our limo service...they were pleasant and helpful.
---
Best Limousine company!
Reviewed on

9/23/2014
I used these guys for my Bach party. They're great!
---
Awesome bachelor party!
Reviewed on

9/23/2014
These guys are awesome.
---
You must try!
Reviewed on

9/23/2014
Excellent services! Great Prices! The Driver was dressed nice, nice manners very very polite. Would highly recommend their services to anyone!
---
Great
Reviewed on

9/23/2014
Danielle C
Excellent Services!
---
Loved the wedding day emergency kit they offer
Reviewed on

9/23/2014
There "Emergency Kit" saved my day! They have an Emergency Kit should anything go wrong on your wedding, my bridesmaid's heal of her shoe broke and their emergency kit fixed her shoe with super glue! Fantastic company!
---
Great experience
Reviewed on

9/04/2014
Cathy B
They were great! Very flexible in terms of pick up and timing which worked out well. I would use them again!
---