Home

La Vie Studios
About this Vendor
Cinematic | Editorial | Documentary
Candids are our thing, so are beautiful portraits. You're not professional models - we get it. We'll make posing easy and interactive while making sure you look your best. Family photos are very important to us. So are the little details you worked so hard to choose. You'll probably find us on the dance floor jamming with your guests at some point, but it's all a part of the process. REAL. AUTHENTIC. PHOTOS. We don't believe that wedding photography has to be safe and boring. Far from that. We believe that every wedding is an opportunity to see differently, and capturing the essence of who you are together is the most important. All we ask is your trust in allowing us to express our creativity, and document your wedding day for what it actually is - your wedding day.
Details
Artistic, Classic, Documentary, Dramatic, Lifestyle, Modern
Bridal Portraits, Day After Session, Engagement, Trash The Dress
Getting Engaged, After Party, Rehearsals + Parties, Wedding
Destination Wedding Packages, Destination Weddings, Digital Files, Online Proofing, Photo, Printed Enlargements, Printed Proofs, Same-Day Edits, Second Shooter Available, Social Media Sharing, Wedding Albums, Photo + Video
Contact Info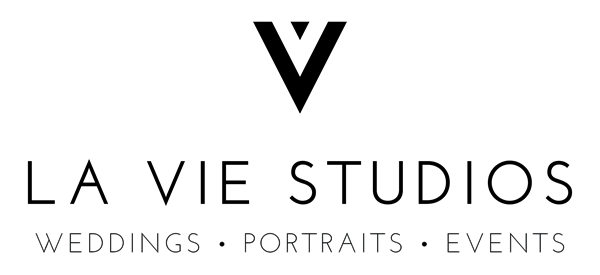 Reviewed on

10/24/2017
Carolina F
We were fortunate enough to work with both Jessenia and Jose for our wedding and we were beyond happy. They captured every moment and the quality of the photos were fantastic. They took the time to get to know us and understood what it was we wanted throughout out special... Read More evening. I would recommend them to anyone looking for a professional and highly talented team.
---
Reviewed on

6/30/2017
Nicole E
I am SO glad that I chose Jose as the photographer for our wedding this year. Jose has a way of capturing the beautiful candid moments and love between a couple and it radiates in all of our beautiful photos. Its hard to pick a favorite. Aside from his breathtaking work, Jose... Read More was so much more than a photographer the day of the wedding. Through all the chaos, he stayed calm and even kept me calm through all of the crazy -- capturing many moments that I feel that most would let slip through the cracks. It has only been two months since my wedding and I've had countless people compliment my photos... I will continue to recommend Jose to all of my friends and family for years to come. Thank you, Jose!!
---
Reviewed on

1/30/2018
Ashley M
AMAZING JOB! I had the pleasure of getting our engagement photos done by Jose and was so amazed by the quality and professionalism that we chose La Vie to also be our wedding photographer. Jose and Jess did an exceptional job at our outdoor wedding. From start to finish! They... Read More were on time and went through leaps and bounds to get great shots! I especially loved getting 10 sneak peek photos less than 48 hours after the wedding! They are an awesome duo and I highly recommend them!
---
Reviewed on

1/10/2018
Lily D
I've followed Jose on social media for a few years now and I'm a big fan of his photography. When my fiancé and I decided to look for a photographer I didn't think twice before contacting Jose. We recently took our engagement photo session and we were quite nervous at first... Read More being that it was our first photo shoot together, but Jose was exceptional, we felt comfortable and we were able to be ourselves, not to mention the photos came out stunning. We have yet to work with Jessie but I have no doubt that along with Jose she'll be amazing. We cannot wait for Jose & Jessie to capture our wedding day.
---
Reviewed on

1/06/2018
Roberto N
Jose was recommended to me by a friend a couple of years ago, the work he did for a Valentine's Day shoot that he did was incredible! We contacted him again for my girlfriends maternity shoot and once again he left us extremely happy with everything!! Can't wait for him to do... Read More our baby's pictures and our wedding!!!
---
Reviewed on

12/22/2017
Yohan G
"Awesome experience! The photographer was punctual, well prepared, and most importantly took amazing photographs, including some really cool action shots. The photos really did a great job of telling a story and memorializing our special day in a way we will always remember.... Read More Recommend La Vie Studios to everyone."
---
Reviewed on

12/13/2017
Jessica J
AMAZING photographers!!! They were so nice and made taking our portraits really fun. I was worried about the sun setting and the lighting but the pictures came out awesome, and I received wayyyy more pictures than I thought I would and each picture was perfect. Everyone is... Read More gushing and in love with them. Im very very VERY happy I had them to capture my wedding day :)
---
Reviewed on

12/05/2017
Aaron G
Boy were we impressed. Jose is a phenomenal Photographer. He is incredibly professional and focused especially since we are pretty much the same age lol (Definitely not in a bad way, we are both ahead of our age group). I couldn't imagine our wedding without Jose. Between the... Read More tricks he has acquired over time and the unique style of photography, Jose alone is breath taking. Thank's a lot for the great work and being there when I needed you at the right time.
---
Reviewed on

11/30/2017
Don D
Jess........................you are a magician!!!! I must say that from the day we did our research on your company, met you and spoke with you in regards to what we were looking for, your personality alone won us over! Due to the fact that I'm also in the service industry, I... Read More have a different appreciation for your willingness to work with the wedding couple and your open minded approach to shoot whatever shots we wanted, if any. Jose was a very welcome addition to your skills as he was equally as polite, willing and so so easy to work with. Both of your patience and attention to the little details that made a difference, was outstanding on our wedding day. Anyone who got married knows that the wedding day can be a very stressful time, but the both of you did an amazing job with keeping things calm and under control. I don't know how you do it. Now above all, what TOTALLY impressed me is that after the wedding, you sent me 10 'teaser shots' that showed me a bit of what you were able to capture on our day. I know everyone is biased by their own pics and have the opinion that their wedding pics are the absolute greatest pics, but although I won't say that about ours..........I would go further to say that our location was beautiful to us and we wanted to get married there, but the few pics you sent us showed me the UNBELIEVABLE TALENT that you have!! You made our venue look like nothing short of a fairy tale and I can't talk enough about your skills! WOW! Honestly, you have shown us that our confidence and decision in choosing YOU above all other photographers was not only the best decision we could have ever made, but you have now placed us above cloud 9 with how we feel about our wedding day. After all the hustle and preparation for over a year, all we have to reflect on are the pics and video. Nobody has a video hanging on their wall so the pictures are what you rely on. Thanks to you guys, we can't wait to see the full set of photos and can only imagine the hard choices we will have when we get to pick the ones to enlarge for all to see. So much anticipation for what is to come, we are beyond excited to have been so lucky to have you as our photographers. THANK YOU SO MUCH!!!!
---
Reviewed on

11/23/2017
Emily E
We worked with Jessenia for both our engagement and wedding photos. She was wonderful to work with and was amazing at capturing the perfect, candid moments from our big day. We had a destination wedding in Miami, and Jessenia was really helpful in finding great venues for our... Read More engagement photos, and was really flexible with her schedule when we were hit with unfortunate weather. Jessenia was great and keeping things moving during the day and was a huge help with the logistics and captured everything I could have hoped for. I would definitely recommend her to anyone for their special day.
---
Reviewed on

11/01/2017
Allishon T
Thank you for all the moments you have caught on camera!
---
Reviewed on

10/30/2017
John L
Jose and Jess have been an absolute pleasure to work with for our vow renewal. Such great talent and professionalism. They were on top of every detail and create some of the most spectacular photographs of my wife and I. Don't think we've ever looked better!
---
Reviewed on

10/30/2017
Jennifer L
I have known Jessenia and Jose for a while now, and since meeting them, we do all of our photography with them! My boyfriend is someone that does not enjoy being photographed much but with them, the process is so much easier! He has voiced how he likes their style and their... Read More personality makes the session enjoyable. The quality of their work is excellent and I plan on using Jess and Jose's services in the future :)
---
Reviewed on

10/25/2017
Olivia M
Jessenia and Jose are absolutely incredible! A little backstory on how we came to work with them.. My husband and I were married in June 2016 and were very unhappy with our wedding photos despite paying a pretty penny for the photographer. We decided to do an anniversary... Read More photoshoot before going on a cruise to celebrate one year of marriage. I searched for a photographer in the Miami area as I live a few hours away and found them. The photos on the website caught my eye because they were so genuine and absolutely stunning. You could see the love between the couples in the photos. I immediately scheduled our anniversary photo shoot. What I loved about working with Jessenia and Jose is that they listened to exactly what we wanted and made it happen. They are so incredibly down to earth and make you feel so comfortable in front of the camera. Simply put, they totally rock! If I could go back in time and have them as our wedding photographers I would do it in a heartbeat. Then I would know for sure that we'd have wall worthy photos.
---
Reviewed on

10/25/2017
Lura B
Awesome photographer! Did my wedding and engagement shoot with them. Extremely professional, responsible and fun to work with!
---
Reviewed on

10/24/2017
Rosie F
Jose and Jess are an AMAZING team! I'm so grateful they were available for our wedding. Every single engagement and wedding picture was more than I could've ever asked for! They make me want to renew my vowels already just so they can be our photographers again!
---
Reviewed on

10/24/2017
Thais M
When my fiancé and I started looking for photographers to take our engagement photos I didn't think twice before messaging Jessenia! I had met her in school a few years back and seen her amazing work before, so it was a no brainer. My fiancé and I never had a photo shoot, so... Read More we were actually pretty nervous and shy at first but the shoot went by so fast, it was so easy and we had a lot of fun doing it! For my second outfit change, my dress ripped and I almost started crying.. Jess made sure that the rip (it was on my chest..) didn't show up in any photos and that it didn't stop us from taking beautiful pictures. Some of my favorite photos from the shoot are actually with the ripped dress! That same night Jess sent us a few sneak peaks since we were so excited to see the outcome! I was so happy because I thought it would take for ever to get pictures back. The full library was available just a few days later and we had like 100 pictures to chose from and hey were one better than the other! We're booking another shoot in the future for sure! Since my wedding won't be in the country and I didn't know they were willing to travel, we booked someone else. I hope they're as good as Jess was! Definite recommend, you won't be disappointed! Thank you Jess!
---
Reviewed on

7/11/2017
Angela S
Jose was such a pleasure and did an amazing job for our wedding! Jose was extremely professional and made our wedding day fun! I am not huge fan of posing for pictures, so I really enjoyed all of the candid moments Jose was able to capture. All of our photos looked really... Read More natural, even the posed portraits shots. I have hired Jose for previously and will continue to use him for future occasions! He really is an amazing photographer and makes the entire experience personal.
---
Reviewed on

1/27/2016
Irene S
I got quotes from more than 15 photographers. I started looking early enough, because photography was one of my top priorities as I'm very selective in terms of the style and quality, but I also did not have a huge budget. Jose fit perfectly. I contacted him about 9 months prior... Read More to the wedding. Not only did I really like his photos, but he gave me a very good vibe when I spoke to him and provided more wedding photo samples from his collections for me to look at. At the time, he didn't even have the wedding wire profile, so, unlike most other photographers I contacted, I had little to go off of in terms of reviews and general client satisfaction. I'm happy I didn't let that deter me from choosing him. We reside out of state, and he was very accommodating with the date of our engagement shoot since we were traveling only for a weekend. We received those photos a few weeks later and we loved them! We had A LOT of photos and they were all corrected and edited appropriately. On our wedding day, he went to the hotel to capture the "getting ready" portion as previously agreed. He got there on time and with a second shooter, Jessenia. They are friendly and easy-going people; easy to feel comfortable around them. To any couple getting ready for this, I highly recommend having your engagement session with the same photographer since that helps getting to know each other, instead of having a stranger in your room the day of. If you don't have that change, at least Jose would makes it easy and comfortable. Within a few days, I received all of the raw photos for me to review and make selections--the photos came out so good! Even the raw photos, so many don't even need to be touched any further. I'm extremely happy with everything about the services and products provided by Jose. He was very responsive, extremely professional, punctual, and committed to excellent quality. Can't beat that.
---
Meet The Owner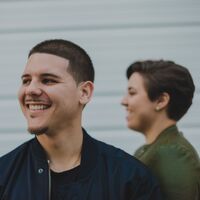 Jose & Jess
Hi there! We're Jose & Jess. Just two kids that picked up a camera some 8 years ago, and haven't looked back since. If you meet us, you'll for sure be greeted by some humor and some good food. Your wedding is not just another job. It's personal, and we hope you see it like that too. You can expect