Home

Lake Oak Meadows
About this Vendor
Happily Ever After Deserves a Magical Beginning!
Lake Oak Meadows specializes in being the perfect backdrop to your dream wedding! We are a a private wedding venue and winery with fully grown trees, mature grape vines and flowers throughout the property. Call us today for a tour!
Amenities + Details
Amenities
Handicap Accessible

Outdoor - Not Covered

Reception Area
For more details about amenities, please message the Venue.
Waterfront, Park, Vineyard
Bar + Drinks, Rentals + Equipment, Service Staff
Contact Info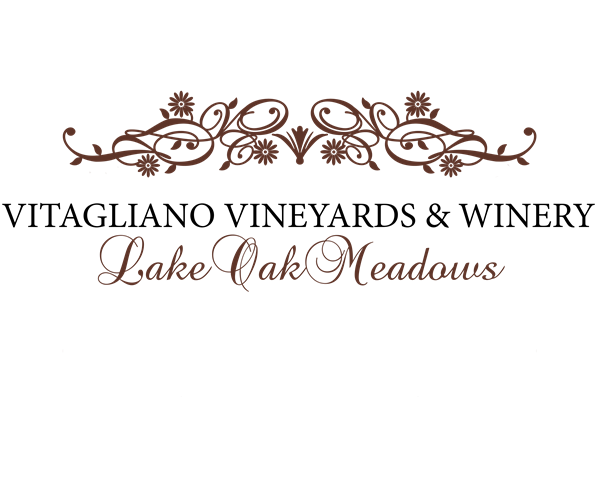 36101 Glenoaks Road, Temecula, CA
Fairytale wedding
Reviewed on

5/16/2014
Nellie Z
The property is just amazing and worked out for all of my hopes and dreams. The landscape was perfect and the atmosphere was a dream come true.
---
Lake Oak Meadows Review
Reviewed on

12/10/2014
Bennsey J
This venue is STUNNING. All of the guests were raving about the scenery and upkeep of the venue. The fire pits were charming, and the ceremony site was gorgeous. My only comment about the site - the dance floor is awkwardly positioned, though I understand that it was built that way for noise regulations in the area. The Lake Oak Meadows staff were kind, though my Venue Coordinator changed three different times during wedding planning. This was very frustrating, as the second and third replacements would e-mail me the same thing each time they introduced themselves to me. This made me think that no one was taking the time to even look at my file.
---
Amazing day, with minor hitches!
Reviewed on

4/30/2014
Crystal S
My husband and I got married at Lake Oak in March, and oh my gosh, we were blown away in amazement! From the day we booked our venue, to the day of our wedding, we really felt like royalty. Pros: Hayley Radford was AMAZING. I am personally a wedding coordinator, and cannot even begin to speak highly enough about Hayley. She made me feel 100% at ease the entire time. Let me tell you, working in the industry, I am very picky and know what to expect and am constantly in control over every detail over others weddings. Hayley had us at ease the entire time! We never once had to worry about any details. Price/Value is unbelievable. I cannot even count the amount of people who raved over our beautiful venue! It truly was a fairy tale! Cons: It does take a while to get ahold of people at times in the venue. Additionally, I had asked since we were short of our guest count if we could receive a couple complimentary heaters... I understand that we were short on our guest count, but due to the amount of business being brought in, I figured it would be a nice courtesy. Granted, if this had occurred, it would have been icing on the cake. We certainly were not expecting , nor entitled to this, but it would have been nice had it occurred.
---
Dream Wedding!
Reviewed on

10/19/2012
Evelyn M
Pictures don't serve this place any justice!! It's takes little to nothing to dress this place up. There is beautiful landscapes around every corner with no decorating required!! Great for a budget wedding!! We looked at several venues and nothing came close to the value and appearance of Lake Oak Meadows. I love there stress free package which includes Catering Services, Dj services, Bar Services, services for seating, lighting and linens as well as a day of wedding coordinator! We used Lenah and she was nothing short of amazing!!! Our day went off without a hitch!!! I have absolutely NO REGRETS and could not have imagined having my wedding anywhere else. This was literally a dream location!!! Our guests say it was one of theist beautiful wedding venues they have ever been too. More pro's..... Bridal suite is available up to 6 hrs prior to wedding and grooms suite has couch, bar and pool table!! We had an amazing experience and used there preferred vendor 'truly madly sweetly' for our desserts. I can't say enough about them. I had 104 guests and there was plenty of room with more to spare. Amazing amazing amazing :) we had a September 2nd wedding with low 90 weather and it was so beautiful with all the trees and afternoon breeze that comes through!!
---
Fairy Tale Wedding Venue/Horrible Customer Service
Reviewed on

6/12/2012
natalie m
This venue was beyond amazing as far as ambiance. If you are looking for fairy tale this is the place to go, HOWEVER, don't expect to receive phone calls back in a timely manner and make sure that you have proof that they have documented all important details. We adamantly expressed that we did not want hard alcohol sold at the bar and, yet, the day of the wedding hard alcohol was present. We didn't know this until the next, when a family informed us. The venue says that they have no record of us telling them that we did not want hard alcohol, in spite of the numerous conversations that did indeed occur regarding this topic. Customer service is not their forte.
---
Okay
Reviewed on

6/07/2012
Soila B
Thrutfully, when I first booked this place, I was so excited. The Place is Gorgeous! However, in the 2 years I was engaged, they went through so many staff changes. Everytime I called to make a payment or for an update, I was speaking to someone new. I booked this venue almost 2 years in advance.. then, my wedding date got postponed and I gave them almost 1 year in a half notice asking to have my date changed and they still charged me a cacellation fee, which I thought was absolutely ridiculous! I was doing ceremony only, so it wasnt like they already had that date booked or they missed out on anything. I understand I was a ceremony only, but it seemed they didnt care about my event as much as the Evening wedding right after me. I was a client too and paid in full! The Day of was terrible. I was told a golf cart would pick me and my father and drive us up the hill, as my guests were arriving, however, that didnt happen. They were to busy with the other wedding, which wasnt set to start until 5:00, (mine was at 2:00)So needless to say I had to walk all the way up the hill and basically greet my guests as they were arriving.. Not at all how I wanted this to go! Wasnt very happy with their customer service. I guess that's what I get for booking ceremony only. Summation: Place is Gorgeous!Customer Service: TERRIBLE!
---
Pretty venue, but restricted with DJ & caterer
Reviewed on

4/09/2012
Vinca W
very pretty venue, you have it for to your own party for the whole day; good communication of venue personnel with me throughout the planning process. i liked how they included the wedding coordinator with the package. however, you are not able to bring your own dj or caterer.
---
STUNNING outdoor wedding venue!
Reviewed on

12/03/2011
Michelle Z
Searched for a year to find the perfect venue. Once I stumbled upon a photo of Lake Oak Meadows we traveled three hours to see it in person. I fell in love. It was slightly out of our price range and because we wanted to be married on a specific date we pushed our wedding off an entire year just to be able to have it here. Our on-site coordinator was changed about 4 timed throughout the course of this year which caused me some anxiety. Also some construction was being done and although I was promised fabric and up-lighting around the dance floor to cover it but when we arrived to the reception it was not done as promised. We opted for beer and wine to be served all night at no charge to our guest but thought there would be a liquor cash bar offered to those who wanted to pay but there was not. I thought that was strange. All in all, this is a fabulously beautiful venue but in my opinion management could be handled more professionally.
---
amazing ceremony /reception
Reviewed on

11/17/2011
nicole w
This venue is just beautiful and well kept up throughout the year. You get so much for your money and the staff is wonderful and helpful I highly recommend!
---
Perfect Outdoor Venue
Reviewed on

10/19/2011
Leslie M
After looking at 20+ venues my husband and I decided on Lake Oak Meadows and could not be happier. We wanted an all outdoor ceremony and reception for 200 people and could not have found a more beautiful venue. When you drive into the parking lot it doesn't look like much, but then you walk down the stairs and you forget you are out in the middle of nowhere in Temecula. The venue provided a beautiful backdrop for photographs. The owner, was incredible to work with and was accommodating to my requests and was able to tailor a package to my needs. Lake Oak Meadows does require you to use their DJ and caterers which made us a little nervous, but they were both amazing. Our DJ was Mike from Good Times DJ and Tom from A Catered Affair did our sit down dinner. Could not have been happier and would HIGHLY recommend this venue.
---
Lake Oak Meadows
Reviewed on

10/07/2011
Whitney S
I recently got married here in July. It turned out perfect. The thing I liked about this venue was the ceremony and reception were on the same site. It's all outdoors which was what I wanted. The vendor actually provided me a wedding planner to help me get things done! She was a huge help for me. The vendor also give me a list of recommendations for a cake vendors, DJS, and even a caterer that have been at the site before and know how the weather gets. I book all of my people from this site and all three of my outside vendors happened to all work together in the same building so they already knew how to work with each other and when I went for my tastings I got all of them done in one day! They all worked great together! I highly recommend this vendor for a great wedding location. The site even had events year around that they would allow you to see other local vendors and ideas you may want for your own wedding. They do this all the time.They made my day perfect!
---
Amazing location
Reviewed on

10/03/2011
nicole s
Our wedding was perfect. Lake Oak Meadows is an amazing experience. From the beautifully landscaped area to the fire in the fountains. Everything went as planned with any issues. Our wedding was in August so it was a little warm, but it didnt take away from the ambiance.
---
ask and you shall receive!
Reviewed on

9/22/2011
Kelsey R
I originally chose Oak Meadows because they offered the full package for a decent price and their grounds were absolutely gorgeous. I later fell in love all over again when my special requests and out-of-the-box ideas were not only granted, but embraced with delight in having a change from the norm. From a ceremony in the round with a custom arch, to pre-ceremony cocktails and sweetheart love seat lounge...no request was turned down! Staff were friendly and weren't obtrusive or in the way, the grounds were groomed nicely and the caterer & DJ that come with the package are top quality.
---
Great wedding... DESPITE vendor
Reviewed on

9/11/2011
Steph M
I chose Lake Oak Meadows because I wanted something all outdoors and it has absolutely beautiful gorunds. I booked it 9 months in advance. People were okay about communication thoughout, or so I thought until I went to take a look at how it was all set up a week before hand, just to see things for myself. Unbeknownst to me they had built a BUILDING over the outdoor dance floor and said that the dancing was supposed to be inside. It was one of those orange-ish colors that looks like a Panera. Yuck! They call it "Tuscan". The thing is that nobody even told me they were doing anything. AND it was under construction and not even done. Luckily, since it was unfinished, they let me put a portable dance floor outside and use the building for serving food so it worked out and my wedding still had dancing under the stars. Now that its done though, they make you use that for dancing which completely separates the wedding (and ruins the view of the lake during the ceremony). Really though, the worst part is that if I hadn't gone to see it the week before (just to look), I wouldn't have ever been told and I would have learned about it ON MY WEDDING DAY! And I would have been crushed since I wanted an all outdoor vendor. They didn't even try to appease us by offering any additional things for free to try to make up for it. It is definitely buyer beware with them. So, although I had a great wedding, I would never choose this vendor again.
---
Amazingly Beautiful Venuse
Reviewed on

7/25/2011
Melissa R
Wow I really love my venue, it was outstandingly beautiful. It is extremely private and the staff is all curteous. The fire pits and lights at night transform the venue once the sun goes down. They include a "month of" wedding planner in their packages, I had Angela and it was such a nice relief to have her helping out at the end - asking me all the questions I hadn't thought of (despite reading several books) and ensuring my vendors were all on the same page. The only negative about the venue was that the accountant made several errors over the course of the year leading up to the wedding which is frustrating and when we would try to correct them it would always seem to take a week or so to get back to us. I just recommend keeping a good eye on your invoices.
---
Truly Beautiful
Reviewed on

11/20/2010
Lauren W
Lake Oak Meadows was indeed beautiful. The perfect setting for a wedding and very practical since the reception is on property as well. The only negative was that the wedding coordinator they provide for you was a little unorganized... probably not her fault, since there are only a few coordinators for every single wedding that takes place on the property.
---
Send Message