Home

Lakeview Golf Resort & Spa
About this Vendor
I Do At Lakeview
Spectacular views and impeccable service are trademark qualities of Lakeview Golf Resort & Spa. We offer a beautiful outdoor ceremony site, ballroom seating for up to 450 guests, Wedding Specialists will ensure every detail of your day is perfect and the packages include amazing amenities!
Amenities + Details
Amenities
Bridal Suite

Handicap Accessible

Liability Insurance

On-Site Accommodations

Indoor

Reception Area
For more details about amenities, please message the Venue.
Ballroom, Waterfront, Country Club, Historic Venue, Hotel, Restaurant, Tented
Bar + Drinks, Cakes + Desserts, Food + Catering, Planning, Rentals + Equipment, Service Staff
Contact Info

One Lakeview Drive, Morgantown, WV
Lakeview is the best!!!
Reviewed on

7/19/2015
Lindsey M
I had my reception at Lakeview on July 4th and it was the best decision I have ever made! Everyone that worked there was very knowledgeable, friendly, and willing to help out in any way possible. There are so many different wedding packages to meet your needs. What I personally loved was the fact that they literally take care of everything for you. The cake, food, reception rental, and linens are all included in your price. I went to Almost Heaven desserts to get my cake and all I had to say was, "I am a Lakeview Bride." The same goes for Elite Bridal for the linens, as well. It was so easy! All of the ballrooms are GORGEOUS. I recommend Reflections on the Lake Ballroom, which overlooks Cheat Lake. The "cocktail hour" was held in a beautiful library off from the room, with hardwood floors, bookshelves, and an inviting fireplace. Lauren was my wedding specialist and she was an absolute PLEASURE to work with. She made sure everything was taken care of for me so that I didn't have to worry about a thing! I would highly recommend her to any bride! The food for the reception was fantastic! When we went in for our testing, they treated us like royalty. We got to try all of the different foods (and take them home with us!). It was hard to choose because it was all so good, but we went with the fried chicken, pasta with meatballs, red potatoes, salad, rolls, and mixed vegetables. For the reception, Lauren as well as several other employees brought us (the bride and groom) our food from the buffet and even offered to get our parent's food for them, too! My husband and I stayed in the Honeymoon suite the night of our wedding. All of the presents were brought up to the room for us, there were extra cookies on a plate, and Lauren left us a sweet note. I honestly believe my wedding day was truly memorable because of the kindness and dedication of the Lakeview staff. There's so much more I could say about how great of a job they did. You should definitely check them out! You won't be disappointed.
---
Absolutely amazing venue
Reviewed on

6/19/2015
Jess L
We just got married at Lakeview Resort earlier this week and we could not have been happier with both our ceremony and reception. We were lucky enough to squeeze our ceremony in in between rain showers. All the seats were dried off for our guests and everyone was shuttled back after before the rain started again. Our ceremony was quick and simply, but absolutely gorgeous. Our reception was beautiful, the service was great, and all of our guests said the food was fantastic. Most of all, we had a fabulous wedding coordinator. Lauren took care of everything. She was available for questions anytime, took care of setting up our reception which makes the day so much more relaxing, and made sure everything went perfectly. I would recommend Lakeview to any couple looking for beautiful venue with great service for a great price.
---
My perfect day
Reviewed on

10/29/2014
Rachel B
I had my wedding at Lakeview on May 25, 2014. From the search for my venue until the day we left for our honeymoon, it was a perfect experience. After comparing other local venues, Lakeview was the most helpful and easy to reach for answers to our questions when trying to shop for our wedding location. The Lakeview Wedding Specialists made our decision easy. They guided me through my entire planning process with answers to every question from menu recommendations to wedding vendor suggestions. It was comforting knowing I could trust them since they specialize in weddings and have so much experience to offer. My Wedding day was absolutely perfect. I had my ceremony there as well. They made arrangements for a room for me and my bridal party to get ready that day. I was able to relax and enjoy my day while taking advantage of the Spa on property to get my hair and makeup done. All while the Wedding Specialists were setting up and decorating my room, greeting my florist, DJ, cake baker, etc They took care of all of those details so I didn't have to worry about a thing on my wedding day. All of my guests were able to enjoy our wedding day with the ceremony and reception all in one place as well as a room to stay in after a night of celebrating. It was comforting knowing my guests didn't have to stress about anything either. Just show up and all our events were there in the same venue. The Wedding Specialists got my groom and minister to where they needed to be at the right time and then once all the guests were seated they came to get me down the aisle. After our ceremony we got the most amazing photos on the beautiful green golf course! Our reception was amazing. The Lakeview staff provided superb service to us and our guests and our dinner was better than I could have imagined. Our guests are still talking about how great our food was and how delicious our cake was from Lakeview's preferred baker The Cupcakerie. I never realized how important those comments from my guests would be until after the wedding was over. After all the planning for a year, those comments and memories made are what I hold on to. I would recommend Lakeview to all brides out there looking for your perfect and stress-free Wedding venue.
---
All in one
Reviewed on

8/04/2015
The best part about Lakeview resort was that for our guests who were all pretty much traveling from out of town we were able to have our whole wedding day here with beautiful view!! From the wedding to the reception to guests staying the night they were able to do so at Lakeview. All of the event staff were wonderful and very professional they helped us make a truly special day. The only issue we ran into throughout the whole experience was we had set up some of our decorations in the reception room the night before and the staff was unable to lock the room. Due to this our WVU football, which was to be part of the wedding was stolen an anonymous individual..... Overall though we had a great experience at Lakeview and with the Wedding specialist Lauren Thomas.
---
Wedding Review
Reviewed on

6/17/2015
Katie W
Lakeview handled everything flawlessly! It was truly beautiful and the wedding specialists really made everything run smoothly so I could enjoy the day!
---
Love Lakeview!
Reviewed on

6/09/2015
Lakeview is a great place for both the ceremony and reception, especially if you have family coming from far away, like we did! Everyone was very hospitable and did everything to keep everything on track to make our day perfect! If I had to do it over again, I would choose Lakeview time and time again!
---
Absolutely Perfect!
Reviewed on

6/08/2015
Becky S
We had our reception at Lakeview and had an absolutely outstanding experience! The wedding planners were accommodating to our every request and we could not have asked for a better experience. We very highly recommend Lakeview and their amazing staff!
---
A Spectacular Wedding Day!!
Reviewed on

5/16/2015
Lakeview Resort was our second choice because we had to change the wedding date. However it turned out to be the better choice over all. Lakeview provided a Wedding Specialist, Lauren, who was wonderful, she took care of every little detail so my daughter (the Bride) and our family could just step back and enjoy the day. We actually added some personal touches throughout the day and Lauren took care of those as well. The venue was perfect, the food was great, set up was great, the outside wedding was fabulous, and the gazebo was beautiful. Lauren took very good care of my daughter throughout it all. My daughter told us her wedding, etc. was exactly the way she had always pictured it. Thank you Lauren and Lakeview Golf Resort and Spa!!
---
LOVE
Reviewed on

4/24/2015
adrianna e
Megan was my wedding specialist. She was absolutely amazing! Everyone one at Lakeview went above and beyond to help me make sure my day went flawlessly! I would highly recommend Lakeview. Not once did I ever cry angry tears, nothing but happy tears on my Big day. Thank you for everyone that made my day one I will always remember!
---
Our Wedding
Reviewed on

4/09/2015
Tabitha W
Our wedding was a great experience thanks to Lakeview! Everything went exactly as planned. I was expecting a stressful day, but instead everything went exactly as planned. Lauren was our Wedding Specialist and she made sure every detail was the exact way we discussed it.
---
Perfect!
Reviewed on

3/12/2015
Jen W
My wedding at Lakeview was a wonderful experience. The staff and my wedding coordinator was at my fingertips helping me and assuring my day was perfect and ran smoothly. I couldn't have asked for anything more.
---
Lakeview Resort is perfect for a Morgantown wedding!
Reviewed on

2/12/2015
Brittany S
My wedding was here in June 2014. Lakeview went above and beyond to make sure my wedding was perfect from the rehearsal until the morning after brunch. Everything was so organized and went so smooth. They accommodated a large group, most of who we're staying at the hotel and any last minute requests or changes we had. The outside venue is amazing as well as the reception ballrooms. I highly recommend Lakeview for a Morgantown, WV wedding!
---
Howley Fedan wedding
Reviewed on

10/29/2014
I sent a review earlier but forgot my email address so it's a second review. Lakeview was fabulous from planning the wedding to after the ceremony. Wedding specialists were very helpful, the food was great and I couldn't have been more pleased My daughter was the bride and lived across the country so I did most of the planning. Guests were pleased with accommodations. Lauren was our specialist and did a fine job
---
Howley Fedan Wedding
Reviewed on

10/29/2014
My daughter was married at Lakeview resort in Morgantown WV last Saturday. Because she lives in Seattle and wanted a West Virginia wedding I did most of the planning and decision making since I live there. The staff at Lakeview were fabulous throughout the planning and actual ceremony. Most of the guests were from across the country and stayed at the resort and were pleased with the accommodations. The food was excellent and a grand time was had by all. I was especially pleased with Lauren, our wedding specialist, who was with us every step of the way. Lakeview helped us create a truly wonderful memory
---
Perfection
Reviewed on

10/29/2014
Erin K
My husband and I recently got married at Lakeview on October 11. Our experience there was fantastic! We booked our venue back in March of 2013 and everything from that moment on was great. Every time we went to make a payment, ask a question, or choose something for our special day we were welcomed with open arms and smiles. Our wedding specialist, Lauren, was amazing. She made my life as the bride so easy. I told her what I envisioned for the wedding and she made all my dreams come true and then some. Our wedding was beyond perfect and this was largely due to the staff at Lakeview. From the food, decor, employees and everything in between, Lakeview was the ideal place for my beautiful fall wedding. I highly recommend this venue to any future bride and groom for a gorgeous wedding and fantastic wedding planning experience.
---
Perfect!!
Reviewed on

10/07/2014
We had our wedding ceremony and reception outside on the 10th tee. Everything was perfect and just the way I had pictured and hoped it would be. The coordinator did an excellent job keeping us happy and staying on top of everything! I would recommend this venue! Our guests all raved about how amazing everything was from the food to the setting :-)
---
wedding at lakeview
Reviewed on

10/06/2014
Natasha S
The food was under cooked and some over cooked...they rush everything from the cake cutting to taking and putting your centerpieces away...my ceremony started 30 minslate. FoOd was hour behind. I dont recommend this place they take on to many weddings for one day and are just in a hurry!
---
Really Went Out of Their Way
Reviewed on

9/24/2014
Kristen K
The girls in the wedding event office at Lakeview really went out of their way to make sure we had the perfect weekend. And it was absolutely beautiful, we had an awesome time. We had some minor concerns, which I will detail below, but ultimately, these things did not affect our ability to have an incredible weekend. We will def go back to celebrate anniversaries to come. Lauren + Megan are truly lovely girls who made our wedding weekend great! Our Concerns: 1) some of our things were lost in the melee, including the bubbles made by one of my bridesmaids, a mirror made by my mom to tell guests where to sit and my bridal tiara, which I left in the bridal party holding room. I was really disappointed about these losses, due to the sentimental value of the items. 2) they were very short staffed when guests were arriving, with no help for bags, and no carts/dollys to wheel things to rooms. Also, they charge extra to put the welcome bags in the rooms of your guests, so we had to leave them at the desk, but the desk staff didn't always hand them out, so some guests didn't get itineraries/gifts, etc. 3) there is no overnight security, so ballrooms which were decorated and set up with our things were unguarded (and some drunk golfers had been boasting of stealing things from other weddings/crashing the receptions here). The ballrooms were open and close to the resort bar. 4) there is no access to the Governor's or Lakeview suites at the resort by elevator/ramp. No matter which direction you go, there are stairs. This was SUPER inconvenient as we had so many things we were putting together in the suites, aka the favors, welcome bags, flowers, etc. Not to mention my gown, luggage, etc. A lot to have to drag up and down stairs. 6) we had the pool reserved for our rehearsal dinner but they allowed it to be used publicly during our rehearsal. One woman was drunk and was telling all my guests how awful her daughter's wedding had been there the year before. Also, even though we planned it as a pool party, there was a last minute scramble to get a lifeguard for some reason. 7) they charged extra for things that should be included like a speaker/iPod hookup/microphone for the rehearsal and rehearsal dinner. Maybe this is customary? I just felt if you have singers and readers that would like to practice at the rehearsal, they should be able to. Since they didn't practice these things, there were lots of mistakes at our ceremony, which is now on video for life, lol. Again, these are ultimately minor details, and we had a truly beautiful time.
---
Small Things
Reviewed on

9/15/2014
LaShawna B
We had our wedding at Lakeview. And everything was PREFECT. It is the small things in life that matter the most. Our coordinator Megan offered to go pick food for the bridal party so we could continue spending time together and finish getting ready. Megan was also available even after the wedding.
---
Amazing
Reviewed on

8/18/2014
Molly
I can't say enough good things about Lakeview. We worked with Megan as our wedding consultant and she was absolutely fabulous. I really feel like I couldn't have gone through this process without her. She answered all my questions along the way and responded to emails very promptly. She accommodated last minute changes very well and was so friendly and upbeat at every step. We were able to drop everything off the day before the wedding with some simple instructions and Megan took care of everything with the set up and take down. The next morning, our stuff (decorations, gifts, etc) was packaged up (very carefully) and ready for us to take back home. I had zero worries the day of the wedding because I had so much confidence in Megan which allowed me to enjoy that day with my family and friends instead of worrying about if the table arrangements will be set up correctly. All of our guests stayed at the hotel and I would say our only complaint was that the wedding was at 3:30 and check in time at the hotel was at 3:00 which made things difficult. However, the bar in the hotel allowed for the party to continue after the reception ended which was an amazing plus for us and our guests.
---
Disappointed
Reviewed on

6/17/2014
Sandy B
I was highly disappointed in the service and the venue.
---
Reception venue
Reviewed on

4/28/2014
Lynsey W
I could not have been more happy with the way our reception at Lakeview turned out! It was such a great environment for the entire weekend, having our guests all staying there in one place and enjoying the spa, golf, restaurants, and bar. The wedding coordinators at Lakeview are fabulous and were so helpful for the entire year leading up to the wedding. Everyone was so organized and had every detail written down and prepared for the weekend, things I don't even remember telling them! We used the Reflections ballroom and the Library for our cocktail hour, which were both great spaces. Our guests enjoyed the food and atmosphere and could not have had a better time! This is a great venue and the staff is awesome to work with!
---
Great Service
Reviewed on

10/30/2013
Christina M
Our wedding was everything we hoped it would be and more! Shelby was our wedding coordinator and she made sure everything was just as we wanted it and then some! The venue and food were also a good quality for the price. our wedding had about 125 guests and we paid just under 10,000 for the food, bar, and venue. Lakeview also sets everything up for you and does all the clean up. I would definitely recommend Lakeview.
---
Wedding rooms
Reviewed on

8/19/2013
Priscilla H
The rooms were subpar and outdated. Some of my guests complained of their rooms being dirty. Our honeymoon suite was great, but the room I stayed in the night before was gross.
---
Lakeview Wedding Bobbi & Tom
Reviewed on

7/10/2013
Bobbi C
Megan was great! Hilary, Shelby, and staff were so great the day of. Lakeview met all goals and made last minute changes when requested. Lakeview made everything easy and planning with them was a breeze.
---
Meet The Coordinator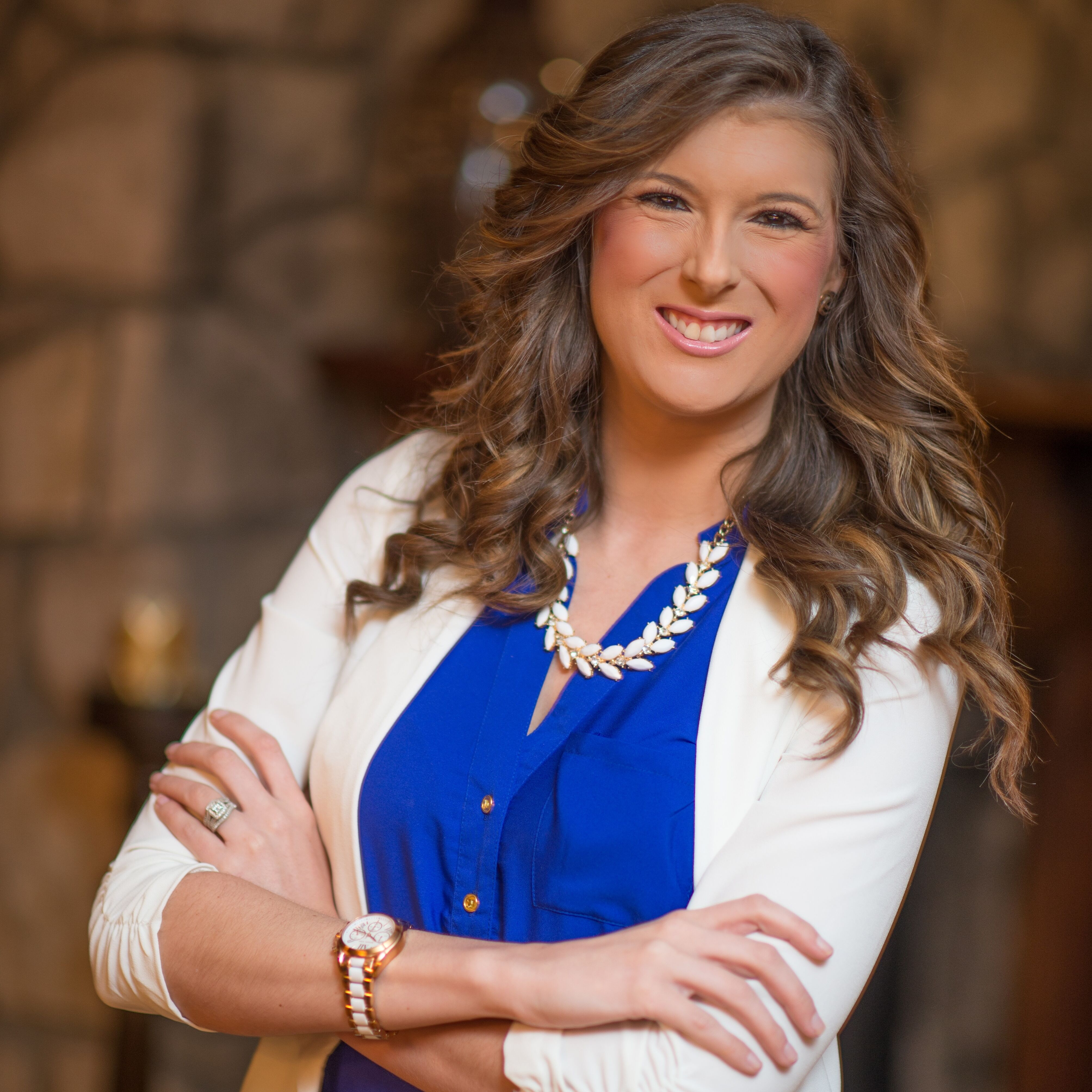 Lauren Thomas
Lauren has been with Lakeview Golf Resort and Spa for two years in the Wedding Department. She is extremely passionate about weddings and absolutely loves her job! Lauren's ultimate goal is to ensure a stress-free wedding day and strives for perfection.
Send Message