Home

Lamb + Lark
About this Vendor
Lamb + Lark
Interesting photography for interesting couples. Email for 2014 special late in the season pricing. 2015 packages starting at $2600.
Details
Contact Info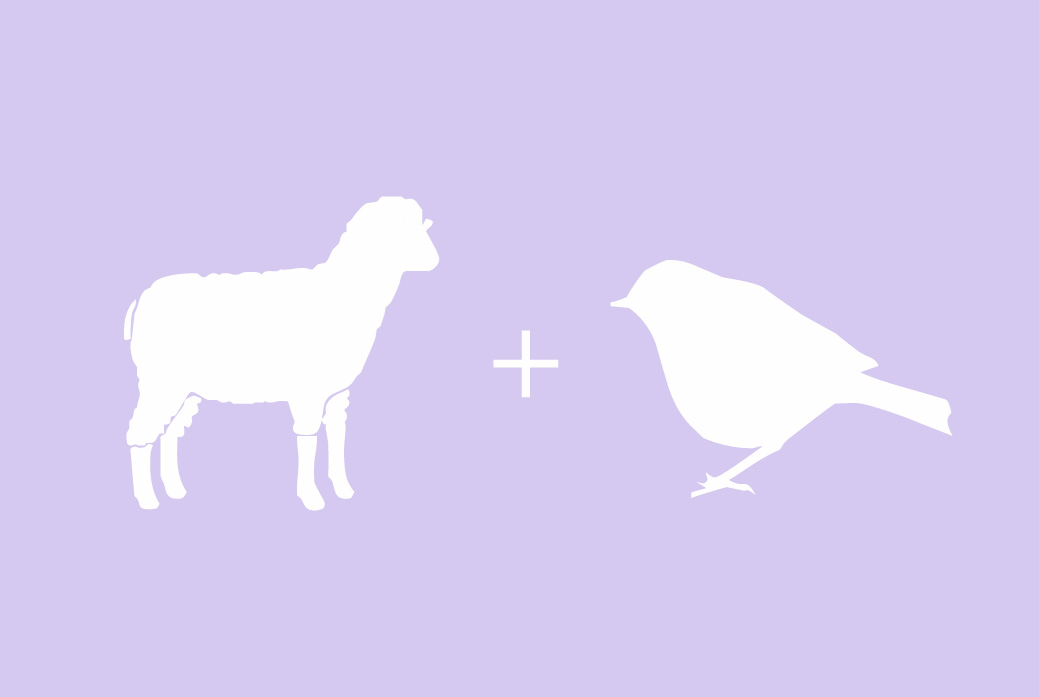 Grand Rapids, MI
All of Michigan
Reviewed on

6/09/2015
Hannah F
Our whole experience with Lamb+Lark was perfect! I've only seen a few of the pictures so far but they are amazing. Belle is so creative, energetic, and easy to work with. I would HIGHLY recommend her services.
---
10/4
Reviewed on

12/11/2014
vee c
We used Lamb + Lark photography for our engagement and wedding and we couldn't be happier that we did. Belle was fantastic to work with...she made us feel very comfortable, she gave direction when we were unsure on what to do, and she made sure we were having fun. Belle is a true artist. Her style is rare and genuine. There wasn't a single picture that we did not like.
---
Wonderful, Easy to work with, and Creative
Reviewed on

5/04/2014
lindsay r
My husband and I loved working with Belle. 5 stars for service, value, creativity, professionalism, quality of work, etc. Our wedding day went great with Bellas help and expertise and friendliness, and we absolutely adore our photos!!! And so does my family which is a nice perk. Planning my wedding was stressful, which I'm sure a lot of other brides can attest to and there were some things I would have done differently now that I know. But I would have totally hired her again. Our photographer was one of the things we definitely did right. If you have the chance to hire her you should.
---
Very very happy with Lamb & Lark
Reviewed on

3/25/2014
sarah w
Working with Belle was really excellent. She had a great eye and is very creative. We liked that she gave us a variety of images. We loved them and so did our family and friends. She was professional but laid back too on the wedding day. She shot a wedding for my friend and we loved those images so we hired her based on seeing her work from a wedding the year previously. We were very happy with the results. Your photographer is really important. Don't underestimate that. Your photos are the only things that will last as a reminder. Hire someone good with experience even if it costs more. That money is really being spread out and invested over the years as you enjoy your photos and album. I am so glad we got to work with her.
---
Best vendor
Reviewed on

3/05/2014
jessie s
Belle was the best vendor I had. Working with her was the best experience I had with a vendor, probably because she didn't seem like one. She seemed like someone I wanted to be friends with. All my feedback about working with her is positive. From the very first email to the last when we received our package with our images it was great. Photos were finished the exact day she said they would be, too. She was professional, creative, easy to work with, funny, kind, and seriously knew what she was doing it. 5 stars for Lamb and Lark all around.
---
So many good things to list....
Reviewed on

2/22/2014
brittany s
Everything about working with Lamb and Lark (Belle) was fantastic. Here are some. She was professional : -returned emails/texts/phone calls within 1-2 days. -was always happy and willing to explain things that we were unsure about or confused about -she sent us a reminder about the final payment. this was good because things were getting crazy at this point. -she was never in the way during the wedding day. she always knew how to place herself. i can say this because i don't remember seeing her much after the bride and groom photos! She knew her profession : -we had questions about lighting a dark venue and she immediately and easily explained to us how she's dealt with it before and how it was something easy to handle. this was important because other photographers we talked to didn't seem very confident about dealing with our situation, she did. -she explained how a wedding day unfolded to us. this was BIG. we had no idea what to expect and talking to her alone cleared up so many questions and helped us plan things easier -we were nervous about paying as much as we did for the package we wanted. But after talking with her we realized we were paying for trusting a professional and someone who really knew what she was doing, along with the photos. It made it worth it knowing we could trust what we were doing hiring herr. She was friendly : -my family and my wedding party thought she was hilarious. she got along with everyone somehow while also capturing everything creatively. She had a vision as she worked : -she asked us to trust her about doing certain thing in photos before the day and so we did and we were happy we did. she seemed like she checked out the venue beforehand because she had places she wanted us to walk to. she knew how she wanted things to look. sometimes she would stop and think about things for a moment though. i actually liked this because it made me know she was actually considering us as a couple and considering the photo and how we would look, so i knew it would be good. She was fun : -taking photos with her was actually fun. we were laughing most of the time. if there was a pose that felt 'very romantic' she would tease us about how awkward it would feel, but told us it would look awesome, so we were actually having fun with it. We loved the photos : -the photos were us. they were similar to the images we saw on her site, but also different. they were our own. some really colorful and creative and unique, some touching and candid, great black and whites, some thoughtful ones, and some my family really liked because they were more traditional looking. she got everything and made it us. There are so many other things that we liked. These are the main things. If she is booked on your date, change your date!!!!!!!
---
Hire this photographer!
Reviewed on

2/22/2014
Lisa s
My fiancee and I searched for photographers that were different than the traditional for a few months before finding Belle. When we found her we knew as soon as we saw her website that she was who we wanted to go with. Belle was extremely laid back and easy to work with leading up to the wedding. Our working relationship was always relaxed and casual which made it easier to work with on the actual wedding day because she seemed more like a friend with a camera than an unknown photographer. Everyone loved her at the wedding. She was able to shoot our wedding as a professional while also balancing an ability to connect with our guests and putting them at ease. People still tell me my photographer was awesome, even before they saw the photos. The finished product was exactly what we hoped for. Something unique but still something my parents and family members could appreciate and connect with, too. My suggestion is to hire her and then give her free reign to shoot how she wants. She seems to have her own ideas once she sees a place. And if she tells you she saw something down the street she liked and wanted to shoot real quick - definitely go with her. She trusts her instincts and we trusted that about her and it worked out wonderfully.
---
Photographer
Reviewed on

10/28/2012
Jennifer K
Lamb + Lark are creative, adventurous, innovative, and truly artistic. We wanted something different and something special with our photographs and Lamb + Lark were a perfect find for us. I love that they push limits and try new things. I am happy with photographs that cover your needed wedding basics, but also push the limits to where we also have something unique, beautiful and 'us.' They were great to work with and I hope I have an occasion to work with them again.
---
such an eye
Reviewed on

9/25/2012
stephanie b
Belle and her husband Scott have such a knack for unique photography. We used them for our engagement photos and fell in love with how they turned out. Belle is great to work with, very organized, and on your wedding day she will stick to her schedule to make sure you get all the shots you want.
---
unique, artistic, and fun.
Reviewed on

9/07/2012
Camryn P
working with Belle was one of my favorite parts of the wedding process. she is extremely relaxed & helps you to feel the same. all of her shots are thought out and beautifully artistic. they scope out every location they shoot at previously to the session and it makes everything go smoothly. they even planned out our first look for us which was one less thing we had to worry about. if photography is important to you and you like casual fun photos over formal portraits than lamb+lark is an excellent choice. their pictures don't lie. if you choose to use them they will not disappoint. you pictures will look just as beautiful as any of the work on their website.
---
Professional, flexible team with a vision
Reviewed on

7/10/2012
Elizabeth G
Working with Belle of Lamb + Lark was extremely easy, which is what a bride needs in the planning process. She was responsive during the pre-planning, which involved emails and phone calls, and a wonderfully calming presence the day of the ceremony. I haven't seen our photos yet, but her professionalism during the event was key to making that aspect of our day go smoothly. Lamb + Lark is worth every penny.
---
Unique, personal, simply beautiful photos
Reviewed on

10/02/2011
Kate P
My husband and I hired Belle and her husband Scott for our August wedding, and we also had them do our engagement photos. We saw their photos on a blog, and we immediately knew they were the perfect photographers for us. Their photos are simply beautiful, and we are so happy with all of the 700+ photos we received! There are countless things that we loved about their work: artistic composition, soft colors, not "posed," ability to capture the mood and feelings of the day, etc. There is nothing ordinary about their work. Not only are Belle and Scott incredibly talented, they are so much fun to work with. It was like working with old friends. They are enthusiastic about their work and clearly love what they do. And that comes through in their photos. We highly recommend Belle and Beau - of all the vendors we used for our wedding, they were by far our favorite.
---
Breathtaking Photos
Reviewed on

9/06/2011
Katie B
I 100% would recommend this husband/wife duo if you are looking for artistic and AMAZING photos. Not only is their end product fantastic, but Belle and Scott are professional and incredibly patient. They made my husband and I feel at ease and they really listened to our requests. I cannot say enough about our experience with them and I feel confident referring them to any bride/groom looking for a great photographer for their special day.
---
Book Belle early or you won't get her!
Reviewed on

9/05/2011
meghan w
Photography was basically the most important (or very close to the most important) thing for our wedding. We took our time looking through photographers we liked, and we looked early because we wanted to book whoever we decided on. Most photographers work wasn't consistent with their profile images once we went to their websites. We found that we would look through photographers profiles and like the 5-10 images we saw, but then we went to the website and it was like they had used their 5-10 best EVER images to lure you in, and then the rest didn't match that level. We knew we wanted Belle for many reasons, but her work on her site was just as good as the few pictures on her profile. We like art and her photos reminded us of art pieces, which is what we really wanted for our wedding images. Working with her one on one was awesome. Laid back, very easy to get on with, and real. We tell everyone about her and are constantly asked who did our photos. We are more than happy to say the Belle did.
---
TEN Stars!
Reviewed on

8/01/2011
Rachael B
I placed a lot of emphasis on photos because in the end, that's really the bulk of what makes up the memories from that day. I made contact with around fifteen different photographers but in the end, I kept finding myself browsing through Belle's website and truly admiring her work. We just got our wedding photos back and going through the gallery is literally like watching a movie. She captured the raw emotion - - being totally nervous before walking down the aisle, the excitement at the reception, dad's wrinkled and aged hands pinning on the boutonniere in contrast with my husband's smooth skin. I don't even know how I am going to begin to narrow down what pictures I want to display and where. But that's a good problem to have! If you are looking for the cookie cutter, standard wedding photos that are just like the one sitting on your boss's desk, then choose someone else. But if you want something that truly captures the energy and feeling of your wedding day in a creative, artistic and imaginative way, then work with Belle! She's super approachable, friendly and outgoing and she put us at ease from the get go. And the crazy thing is that Belle and Scott were totally unobtrusive – I don't even remember seeing them between the formals and last dance! If you like anything that you see on her website, you should definitely go with her.
---
Artistic.Adaptable.Amazing
Reviewed on

4/05/2011
Nico S
Belle is a phenomenal photographer. She is incredibly sweet, and does an amazing job of quietly capturing the spirit and emotion of your event. Our wedding was almost 2 years ago, and I so enjoyed Belle's artistic style that I continue to follow her work today and recommend her whenever possible!
---
unique and lovely work. very professional
Reviewed on

4/05/2011
amanda b
One of my favorite vendors. Belle was super easy to work with and right on top of everything. She worked with us to understand what helped make a day flow better in regards to photography and how we could make the most out of our photos. We loved her creativity and quirkiness. :) We recommend her to all of our friends who have wedding photography as a priority on their list and can appreciate a creative perspective.
---
Elegant, Whimsical & Fun!
Reviewed on

10/02/2010
Chantel M
I loved my photographer! Belle was easy to work with, organized and professional. She did an excellent job of capturing my day in her unique/ editorial way. What I love about Belle is she takes interesting/ creative images and I don't have to worry about getting the same shot, but a little bit different 15 times. When I saw the pictures on her website they looked like they should be on a cover of a magazine. I can't sing enough of her praises. She is definitely worth the investment!
---
Send Message