Home

Latanya & Co. Weddings
About this Vendor
Hello Beautiful
Congratulations! You're engaged! I'm thrilled that you're considering Latanya & Co. Weddings as part of your special day to capture the joyful moments, from pre-ceremony to the reception and everything in between. My team and I take pride in offering not only the highest quality photography and video, but also in using our combined talent to tell your unique story. All with personalized, exceptional customer service, including Spanish speaking staff. New for 2018 we are excited to be joining forces with Vanessa of Takes 2 Photography in order to offer more services throughout Florida.
Details
Artistic, Classic, Documentary, Dramatic, Lifestyle, Modern, Vintage
Bridal Portraits, Day After Session, Engagement, Trash The Dress
Getting Engaged, After Party, Rehearsals + Parties, Wedding
Destination Wedding Packages, Destination Weddings, Digital Files, Online Proofing, Photo, Printed Enlargements, Second Shooter Available, Social Media Sharing, Wedding Albums, Photo + Video


Contact Info

Reviewed on

9/08/2017
Tina L
I can't say enough good things about Latanya Henry and her team! Latanya has to be one of the sweetest people I've met. Not only is she so sweet and kind, but she is so thoughtful and is an absolute fabulous photographer. I found Latanya through the knot and I'm so glad I... Read More did. I just got married 2 weeks ago, August 26, 2017 in Clearwater, FL. Latanya and her team were so professional and were just wonderful. Latanya also did my engagement photos which came out beautiful. For my wedding, Latanya wound up booking a room at the same hotel as me, even though she lives in Florida and came to my rehearsal, on her own and took pictures, on her own and made sure that everything went smoothly. On my wedding day, LaTanya had a private balcony in her room and she let us use it to take pictures on, which by the way came out awesome! I mean, what photographer, let's your wedding party parade through their room to their balcony and takes pictures on their balcony, so they can get the best pictures of you...Latanya does. Latanya and her team went well above and beyond any photographer that I have ever used. I almost felt like Latanya was my personal wedding planner. Throughout the whole time of my wedding, she kept in touch with me, she gave me pointers on everything, not just how to take a good picture. She was very professional. The next day after my wedding, Latanya actually had my some pictures for me to look at of my wedding. Latanya is going to be my photographer for any future pictures that I'm going to need and I highly recommend her to anyone that is getting married or anything else that you need pictures for. She is my photographer for LIFE!!
---
Reviewed on

4/30/2017
Megan H
Where do I even begin... when we started looking for a wedding photographer I knew our budget would be limiting. I found Latanya and her pictures were beautiful so we booked, but I was still skeptical. We had an engagement shoot and I was so nervous because my (now) husband and... Read More I had never had professional pictures taken but she made it so easy and fun and the pictures were beautiful! The day of our wedding she made everything so quick and easy which I greatly appreciated! I will recommend her for ANYONE looking for a photographer, you'll be so happy you did!
---
Reviewed on

10/29/2017
Letitia D
Latanya is amazing! She understood my daughter's vision and took it beyond her expectations. Thank you for making her dream come true!
---
Reviewed on

10/28/2017
Kayla T
Working with Latanya & Co Weddings was an amazing experience. From the first meeting to the delivery of my stunning portraits I always felt they were with me at every step of the way. I would highly recommend Latanya and her team.
---
Reviewed on

10/20/2017
Yvonne P
We are so impressed with our daughters engagement photos. They are stunning. Latanya really captured the couples personality all while putting them at ease in front of the camera. My husband and I cannot wait for Latanya to come back to North Carolina this spring to capture the... Read More wedding. She is very professional and reliable. Our family will continue to work with Latanya & Co Weddings for all our photography needs.
---
Reviewed on

10/20/2017
Jasmine P
Let me just tell you... Latonya Henry is simply amazing and truly gifted!! From day 1 Latonya has been phenomenal! Earlier this year we had our engagement photos taken. Both my fiance and I were unsure of where we wanted to take the photos, what to wear, how many outfits, etc.... Read More Latonya guided us through the whole process and also found the perfect location! She really knows how to capture the moment and I am eager to see our special moments captured during the wedding next year! I look forward to looking at our wedding photos 10 years from now and reliving the best day of our lives! Thank you for all of your hard work and going above and beyond!
---
Reviewed on

10/09/2017
Chasady S
One of the best investments I made for my wedding day. Latanya is so wonderful to work with..Detailed, talented and so professional..I have gotten so many compliments on our photos..She has a wonderful team of photographers and videographers...So impressed.
---
Reviewed on

8/28/2017
Kirsty E
I found Latanya on the knot and from the moment she wrote back to me I knew this is who we were going to use at our wedding. She answered every silly little question i had. When I was writing back and forth with her I just had this feeling of comfort. Which you need if you are... Read More having someone take pictures of your special day. I didn't get that feeling when I was researching other company's. So I didn't second guess myslef. So We booked our engagement picture and of course I was right! Latanya was very experienced and helpful during the shoot. I don't have much experience with posing with pictures and she was able to give me so many pointers. Our engagement pictures came out amazing. There is not one I don't love. We are so excited to use her for our upcoming wedding. I would definitely recommended her company to friends.
---
Reviewed on

6/30/2017
Christina H
Latanya and her associates went above and beyond to cover our whole day from getting ready through the reception and captured every moment, from every angle, beautifully
---
Reviewed on

5/13/2017
Jerri H
What a great photographer!! She was so very friendly and accommodating and has an eye for capturing those special moments that you'll cherish for years to come. My daughter recently got married on Clearwater Beach and we received hundreds of beautiful photos and an awesome... Read More video. If you're looking for a photographer in the area, I HIGHLY recommend LaTanya & Co!!
---
Reviewed on

4/07/2017
Lindsey H
The second I met with Latanya I knew she was a perfect match to capture my wedding day. From the very beginning she was so kind and so helpful. When booking a photographer, I had in mind that I'd book and then not hear from them until shortly before my wedding date. I was SO... Read More WRONG. From the start, Latanya helped me and guided me through the planning process, created a timeline for me, gave me advice that I hadn't received from anyone else. I literally cannot say enough good things about this amazing woman and her team. I did a boudoir shoot with her first and she made me feel so comfortable and it was not awkward at all... which was my first concern when decided to do a boudoir shoot for my husband. She's so thoughtful and gave me reminder emails, countdowns and adorable little gifts along the way. You can tell that she does this because she really loves what she does. I won't ever recommend any other photographer, she is the whole package and then some. I'm so grateful to have been able to work with Latanya Henry Photography.
---
Reviewed on

10/26/2016
Brandi J
Latanya's work was excellent at my bacholorette party and wedding! My guests and I had a ball posing with the various props at the photo booth and all the pictures came out great. Latanya is professional and friendly, making everyone feel confident and comfortable enough to pose... Read More for the camera. I definitely recommend her services.
---
Reviewed on

10/25/2016
Jeni M
The service from Latanya & Co. Weddings is unbeatable! She is extremely patient and caters to her client's every need. Her creativity and enthusiasm for photography are amazing, and our family is so grateful to have been able to have her as our photographer!
---
Reviewed on

10/23/2016
Cari W
Latanya & Co. Weddings are an absolute dream to work with. Their attention to detail is unremarkable. Their pictures are absolutely breathtaking and will be treasured for life. They work with the utmost professionalism. I would highly recommend Latanya & Co. Weddings to any and... Read More every bride.
---
Reviewed on

10/18/2016
Carla J
Best photographer! What a wonderful experience!
---
Reviewed on

10/17/2016
Maurice T
I would highly recommend Latanaya & Co. Very prompt, and professional. Latanya is great with people, the photo shoot went smoothly, and the pictures turned out great.
---
Reviewed on

10/10/2016
My experience with Latanya was incredible!!! I have never modeled or even felt remotely comfortable behind a camera and Latanya made it feel so natural. She knows how to bring out inner beauty because she truly sees it, and man, can she capture it! Aside from her warm and... Read More inviting personality anyone would want at their wedding, she has such talent! I felt so average taking the photos but when I saw them I was absolutely blown away. Not only will she make you look beautiful, she will make you feel it. I couldn't have asked for a better photographer!
---
Reviewed on

10/09/2016
Sonya M
I trusted Latanya & Co. Weddings to come and do photographs for two very special events. My baby sisters baby shower and again on her wedding day. Both events I was extremely pleased. Latanya runs a professional , fun, personable business. She made us feel comfortable in front... Read More of the camera, our guest continue to compliment the pictures taken at both events!!! I would recommend and will always use this company for future events.
---
Reviewed on

10/09/2016
Sonya M
I trusted Latanya & Co. Weddings to come and do photographs for two very special events. My baby sisters baby shower and again on her wedding day. Both events I was extremely pleased. Latanya runs a professional , fun, personable business. She made us feel comfortable in front... Read More of the camera, our guest continue to compliment the pictures taken at both events!!! I would recommend and will always use this company for future events.
---
Reviewed on

10/06/2016
I loved working with Tanya and her crew. They worked to get the best pictures and video, they were all wonderful! Would recommend to anyone looking for quality photos for their special moment.
---
Reviewed on

10/05/2016
Jane M
Choosing Latanya as my photographer was something I never knew I needed! She made the surroundings feel very comfortable and myself feel beautiful even though I'm no expert in modeling. Im very awkward, silly (which could work in your favor) and clumsy but I can assure you, my... Read More photos were anything but! The photoshoot took place on a beach in Hawai'i where we were laughing the entire time which brought out amazingly organic feel type of photos so effortlessly. I had a few outfits which I've never felt rush changing into the next. We took our time, played with ideas and went with the flow. Never once did I feel intimidated and although I admit I was very nervous, that went away instantaneously as soon as we started. Her vision and direction is beyond fantastic. I admit some poses felt awkward but TRUST IN HER VISION, I promise, you surely won't look awkward when the final piece is presented! My photos were delivered to me very quickly and all came out picture perfect! Every color scheme, contrast, lighting was PERFECT! She worked on them right away and even gave me a few preview pictures the same day as I was waiting for the rest! (Which got me feeling 100x more excited!). Overall my experience with Latanya was incredible, wonderful, comfortable, and left me with a warm happy feeling knowing I did not regret a single thing. I will sure be going back to Latanya for future memories!! THANK YOU.
---
Reviewed on

9/26/2016
Cissi T
HELLO BEAUTIFUL! This was the very first thing I heard from my Latanya & Co team member. Little did I know they consider that phrase as more than a tag line. From the very first photo to the very last photo, they make sure that everyone and everything they photograph is its... Read More own BEAUTIFUL moment! We chose them because they came highly recommended and we will continue to use them for all of our special occasions!
---
Reviewed on

9/21/2016
Jessica N
I cannot say enough amazing thing about Latanya and team. They have been awesome since day one. I never had to think twice about our decision to hire them. We felt as if we have known them for years, this allowed me and my now husband to be comfortable and it really shows in all... Read More of our pictures. Who knew we could look like we belong in a magazine. On the day of our wedding Latanya and team were there every step of the way capturing our story the way only we could tell it... simply amazing. I look forward to using Latanya for any and all of my family's photography needs!
---
Meet The Owner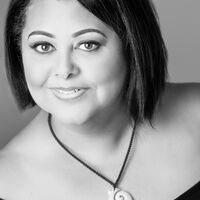 Latanya Henry
I was born in a quaint town in Newmarket, England and raised on military bases around the world. In exploring new places and cultures, I found my passion for capturing images. I received my first camera when I was ten years old; it was a Kodak 110 that I took everywhere. Many cameras later, I continue to find solace in photographing this amazing world while documenting the beginning of love stories. Proud to have won the Best of Knot 2017 and 2018. Outside of the studio, I enjoy traveling and spending time with my husband of 26 years, our daughter, and two rescued dogs, Bella & Luna.