Home

Lee Thomas Films
About this Vendor
MODERN attitude. TIMELESS appeal.
Lee Thomas Films is a boutique style video studio specializing in stylish + cinematic wedding films. Blending a modern attitude with a candid, natural approach, we produce one-of-a-kind wedding films that are fun, vibrant, and beautiful: a true reflection of you and your unique wedding day.
Details
Contact Info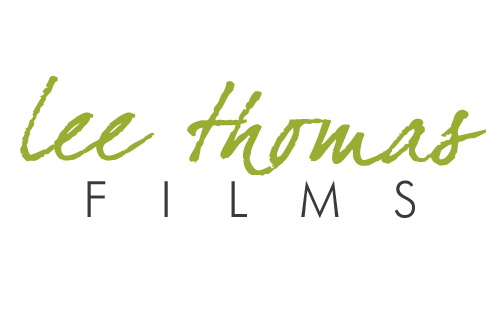 Best wedding videographer ever!!!!!!
Reviewed on

5/04/2014
Latoya H
Lee and his wife were such a pleasure to work with on our big day. Everything about the experience was great. They really captured the moments that we'll view and treasure for the rest of our lives. Lee certainly provided a quality service with the a high quality video and finished product. From the consultation, to the presentation of the final video and the keep sake gifts...... we really got what we paid for. We are so happy we hired Lee as our videographer and we, as well as our family were so impressed with the video and video trailers, yes trailers. We definitely felt like we went to Hollywood!!!! If we ever need a videographer for any other life events, we will certainly hire Lee Thomas again.
---
FOREVER grateful! Beautiful Memories captured by a WONDERFUL team!
Reviewed on

2/07/2014
Laura K
The videographer was the very first thing I booked when I got engaged. I knew that I would not be able to remember the whirlwind of a day that would be our wedding day and knew I wanted to capture it all on video. Believe me when I say that Lee Thomas will be the best investment you will make on your wedding day! Lee and his wife are professional, friendly, and so wonderful to work with. They truly cared about making our wedding day and video as perfect as possible. Our wedding video is absolutely incredible. It made us laugh, cry, and just smile. My husband and I watch it weekly and everyone who sees it is amazed with the quality of work. You will not regret booking Lee Thomas! I'll always be so grateful for the gift he gave my husband and I - wonderful memories of the best day ever! THANK YOU LEE!
---
Exceptional and Professional
Reviewed on

12/06/2013
Merissa R
There's so much I could say about how happy both my husband and I were with Lee Thomas Films. From beginning to end, they made the experience easy and they were nothing but exceptional. They sent me a questionnaire before meeting with us to make sure we received everything we wanted. The day of our wedding, they came dressed professionally and they started filming right away. When we received our trailer for the film we were blown away and that's when I knew the whole video was going to be nothing short of amazing. I believe it's got to be pretty hard to make a trailer, that to the outside eye, still makes you fall in love with the couple. The trailer left me wanting more, which is exactly how I felt when I had watched other trailers they had done for other couples. We have watched our DVD now several times, with both sets of parents and on our own (making it a yearly tradition on our Anniversary). The day we got our DVD we shed tears (my husband is going to love me for spilling the beans on that one). It was like reliving the whole experience over again. They captured moments that I had long forgotten, but were so much a part of our story that it just added that personal touch. You really get the feeling that they understood the couple they were working with and that we weren't just another customer. The packaging upon delivery was also the greatest surprise-they included popcorn and candy, just like at the movies. I am honestly so happy I found Lee Thomas Films. My mom gave me the greatest piece of advice when I was wedding planning and that was, "Don't cut back on things like pictures and videos, because those will hold your memories." I'm so happy I listened to her because it was worth every penny! I wouldn't have changed a thing and I would recommend Lee Thomas Films to anyone getting married in the future.
---
Reviewed on

5/14/2015
If you are checking out these reviews, you are probably thinking A) Is it necessary to hire a wedding videographer? or B) Who should I hire as my videographer? Well, allow my wife and I to give our ringing endorsement for Lee and Lisa Thomas. Several months before our wedding, my wife suggested we hire a videographer. I was against the idea. My wife showed me some of Lee's films online and while I was impressed with his work, I didn't think it was necessary and thought it was a place we could cut back in cost. My wife did not agree, and as these things typically work out, she won. She hired Lee and the two communicated over the phone and through email leading up to the wedding. One of my concerns was that with having 2 photographers and 2 videographers that there would be too many people surrounding us throughout the day trying to take our picture/film us. I was proven wrong. I barely noticed Lee and Lisa filming throughout the day. They are both very experienced, professional, and talented. They know exactly what moments need to be captured throughout the day and do a wonderful job of doing so. There are certain "signature shots" that they like to get for their films. When the moment is right, they ask for all of 30 seconds of your time to film the shot. We never once felt like they were taking us away from our day. As we watched our film for the first time, we were immediately taken back to the greatest day of our lives. All the excitement and emotions from the day came rushing back. We found ourselves laughing and crying interchangeably. I had told my wife I would have no trouble remembering the day, but I was wrong again. The day goes by so fast and it's difficult to take in every moment, as hard as you may try. I had little recollection of so many parts of the day, so when I woke up the next day, I was grateful that Lee and Lisa were there to capture it all. I was amazed at what they caught on film and how well they edited the footage to tell the story of our special day. Now that we have our film, I can't imagine not having it and being able to relive the day. I am incredibly happy that Michelle went ahead and hired Lee! I do not in any way regret it, and neither will you. Thank you, Lee and Lisa!!
---
Wonderful!
Reviewed on

12/31/2014
Jill H
We loved working with Lee Thomas Films on our wedding day and we absolutely love the film. Everyone who watches our wedding video is amazed at the quality and creativity used. If you are looking for a beautiful film that will document your special day look no further!!
---
Wonderful!
Reviewed on

12/31/2014
Jill H
We loved working with Lee Thomas Films on our wedding day and we absolutely love the film. Everyone who watches our wedding video is amazed at the quality and creativity used. If you are looking for a beautiful film that will document your special day look no further!!
---
The perfect videographers
Reviewed on

12/17/2014
Katie P
Lee took time to speak with me prior to the wedding and go over any questions and concerns I may have had. He and his wife were a superb team at the wedding. They got all the precious details on tape while staying in the background. They were wonderful to work with! The final video is absolutely perfect. It brought tears to our eyes! Thank you so very much!
---
The perfect videography team!
Reviewed on

12/17/2014
Katie P
Lee took time to speak with me prior to the wedding and go over any questions and concerns I may have had. He and his wife were a superb team at the wedding. They got all the precious details on tape while staying in the background. They were wonderful to work with! The final video is absolutely perfect. It brought tears to our eyes! Thank you so very much!
---
amazing
Reviewed on

12/10/2014
Elena P
LOVED our trailer and cannot wait to see the finished product!!! Friendly, great to work with! You MUST hire them!
---
Great Detroit Area Videographer
Reviewed on

10/08/2014
Carly G
Lee Thomas was a really great videographer for our wedding last fall in West Bloomfield, MI. He and his wife Lisa were accommodating and very comfortable to work with on the day of our wedding. They also worked really well with our photographers, which was especially important to me. It was really exciting to receive our video months after the wedding and helped us relive every special moment of that day!
---
Absolutely Amazing!
Reviewed on

12/04/2013
Kim S
I can't rave about Lee's talents enough! He did an outstanding job creating our wedding film. We watch it almost everyday it's so great! My mother in law loves it so much so that she makes EVERYONE watch it... and I mean EVERYONE. Just ask Lee how many times the Blind-Schepperley wedding trailer was viewed. I'm pretty sure everyone that attends the church she works at have seen the trailer at least twice. You won't go wrong hiring Lee to document your big day. After spending lots of time and money to plan your big day, all that is left is the video and the photos. If you are looking for someone to document your day, hire Lee.
---
My creative Memories
Reviewed on

7/30/2013
Janelle L
Lee and his wife were so nice, they were so discrete I barley even knew they were there. I dont have my video back yet but I know its going to be awesome!
---
Talented and Professional!
Reviewed on

4/27/2013
Rachel B
After planning a large wedding with all the trimmings, I can truly say that our wedding video from Lee is the single most important expense we made that day. I know that a wedding video is sometimes a "if we have enough money at the end of planning" sort of thing, but after the flowers are gone and the people have gone home and the day is far behind you, it is such a wonderful memory to have. If you can find a way to make it work at all, you will be glad you did it! My husband and I cry, laugh and truly feel like we are reliving that day every time we watch it. I really realize how fast it went by and how much I missed, but he captured it all! My grandfather has passed away since the wedding and although the pictures of him are beautiful, Lee did an incredible job of capturing him that day and now I can watch me dancing with him on that special day whenever I want (and so can my future children and grandchildren)! Not only did he do an exceptional job on the video, but he was professional, organized and open to whatever we wanted. Planning a wedding has made me realize how rare it is to find those qualities in vendors/businesses. He is very talented and everyone that has seen the finished product loves it!
---
Best Wedding Film Ever
Reviewed on

4/21/2013
Danielle B
I had a wonderful experience with Lee Thomas Films! From my first contact with Lee with email he was very responsive to all of my emails and answered all of my questions. He arrived before me for our wedding rehearsal :) to go over everything for the wedding day! On my wedding day Lee and his team arrived earlier than the stated time and stayed later to capture all the moments that that I wanted for the video. Once we actually received the wedding film it was AMAZING! We loved it. Everything that we wanted was captured. This was one of the best investments I made for the wedding. I would highly recommend using Lee Thomas to film your wedding!
---
LOVE his work!
Reviewed on

2/11/2013
Kayla R
We were going back and forth deciding if they should invest the money in a videographer. My suggestion to everyone -do it! You will not regret the decision especially if you choose Lee Thomas. Lee not only blended in w/ the crowd (people didn't even know we had a videographer!) but he captured all the important moments and details of our day. Lee has an incredible talent for conveying the beauty and feeling of a wedding in a natural and intuitive way. We will forever cherish our video and we are so glad we were able to have a professional like Lee Thomas film our big day!
---
Lee Thomas Films is AMAZING
Reviewed on

11/27/2012
Liz S
Lee Thomas and his wife, Lisa, were so great that I don't know where to start. First, they are very professional. I'm super picky, and I know a little about film / editing. I could tell from the start that Lee knew exactly what he was doing. I also appreciated that fact that he seemed to care about my day as much as I did. He even came to the wedding rehearsal to make sure he knew where all of his good angles would be. His attential to detail is amazing. He remembers all the "little things" and I love that. The video itself was absolutely AMAZING! The video went viral at my job quickly. Even people who didn't get invited to the wedding were coming up to me saying how awesome my video was, and how it made them cry. Everyone who got married before me is jealous becuase they didn't get a chance to use Lee. Additionally, Lee is a very laid-back guy, and very easy to work with. I'm super glad I found Lee and Lisa!
---
Professional & OH SO TALENTED!
Reviewed on

11/27/2012
Katherine C
My now-husband & I could not be happier with Lee Thomas Films. Him, along with his wife, are wonderful people and we really enjoyed working with them.We are so blessed to have such amazing footage of our wedding day. We are in love with the trailer & DVD Lee produced! I believe he is very affordable, professional, and one of the best in the industry. He does a great job with editing the films, and adding all the little details that mean the most. I would recommend him to anyone and everyone! If you are on the fence between a few videographers, choose Lee Thomas Films... You will not be disappointed!!!
---
Can't wait to see the video!
Reviewed on

9/28/2012
Kayla H
Lee and his wife were great! They are professional and I can not wait to see the video!
---
So grateful for Lee Thomas Films!!
Reviewed on

5/06/2012
Ashurina M
I was planning my wedding across the country and was beyond stressed out. My wedding coordinator recommended 3 videographers and when we were in town we met with each. We knew right away that Lee was the best fit. Not only does his work speak for itself, but he was such a sweet individual. He was extremely flexible, receptive, and GREAT to work with. When we received our video it came in the cutest box with our favorite candies and popcorn to watch like a movie. Our wedding video is the BEST memory I have of our day. He is a true artist and put together the most tasteful and beautiful video for us. Each and every person who has seen our video cannot believe how great it is. I am really grateful Lee was recommended to us and I think it's important to share this with the rest of you who may be going through the stressful process! You will not be disappointed!
---
A Must
Reviewed on

5/06/2012
Dina H
Lee Thomas Films made part of the wedding planning process less stressful because of their professionalism and expertise. Our video was beautiful and I would highly recommend them to anyone looking for a high end videographer.
---
Amazing Videographer!
Reviewed on

5/06/2012
Anna N
We felt very lucky to have Lee with us on our wedding day. He captured all of the important moments of our day from beginning to end. So much of the day flew by, and it was so wonderful to have a beautiful DVD to see all the entire day again. The sneak peek video was perfect, and a great way to share our day with our friends and family. Lee and his assistant did a wonderful job, and we would highly recommend him to any couple.
---
excellent choice in lee thomas films
Reviewed on

5/10/2011
Lauren P
We gave Lee a few general parameters to work within for our wedding video, but largely entrusted him with how the final product would look. Needless to say, Lee did a great job producing the video and addressing any concerns we had promptly and in a professional manner. Lee has a good eye and blended right in with our guests so as not to be in the way of the wedding. Overall, a great investment.
---
THE BEST!!!
Reviewed on

5/03/2011
Renee C
I used Lee Thomas Films at my wedding last year, and he also did 4 of my cousins' weddings. He is the very best! I immediately had a trailer to view after the big day. And he was very quick to get the full length video back to me. I didn't have to even direct him! He knew instinctively the different scenes to capture and how to arrange them in the video. It is the most perfect video, I couldn't ask for anything more.
---
Lee was great!
Reviewed on

5/02/2011
Tricia M
I live in DC, and my wedding was in northern Michigan, so I had to do all my vendor research online. I was not having much success finding anything I liked, until I saw Lee's website and blog. I spoke with Lee numerous times over the phone and his response time over email far exceeded other vendors I worked with. His professionalism through the whole process made my (now) husband and I at ease and comfortable with his suggestions. He was completely open to all our ideas and even added his own flair which was much appreciated. I have had so many compliments on my wedding video trailer and my entire family cried throughout the whole DVD. I highly recommend working with Lee if you have a chance!
---
LOVE!
Reviewed on

12/07/2010
Shea P
Lee is an amazing person, which makes him a great videographer. He was professional and worked very hard on my wedding day. I am beyond pleased. Worth every penny.
---
Send Message