Home

Leilani Weddings
About this Vendor
Uniquely Designed & Stylized Weddings and Events!
Leilani Weddings believes that every couple deserves the wedding of their dreams, customized just for YOU! We have been called everything from "Lifesaver" to "'Zilla-Proofer" to "Zen-Buddha" and we do NOT take that responsibility lightly. We believe that the wedding planning process should be stress-free, seamless and FUN, with a splash of style and class (not to mention, sass!) which is why we created Leilani Weddings with YOU in mind. Leilani Weddings' Big Sister Co., Leilani Productions, focuses on creating and producing creative events, including Mitzvahs, Fashion Shows, and parties of any kind. Work with our in-house floral and design team to create a customized look, assuring a seamless execution of vision! We can't wait to make your LEILANI wedding (or event!) come to life!
Details
Engagement Party, Getting Engaged, Bachelorette Party, Bridal Luncheon, Bridal Shower, Rehearsal Dinner, Welcome Party, Rehearsals + Parties, Ceremony, Cocktail Hour, Day After Brunch, Reception, Rehearsal
Destination Wedding Packages, Destination Wedding Planning, Destination Weddings, A la Carte Wedding Planning, Budgeting, Day-Of Coordination, Full Service Wedding Planning, RSVP Tracking, Planning
Contact Info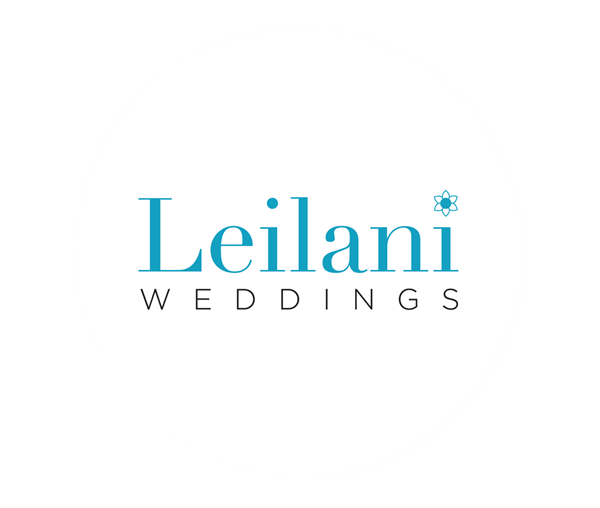 Reviewed on

11/29/2017
Rachel B
Danielle and her team are rock stars. I cannot say enough how glad I am that she was my wedding planner. I got everything I wanted and more. My friends and family told me it was the best wedding they had ever been to and I am so so grateful for her! I worried about literally... Read More nothing the day-of (and we had a home wedding - so that was not an easy task I am sure). If I were to do it all over again, 100% Danielle would be there with me!
---
Reviewed on

11/29/2017
Marie C
AMAZING!! SPECTACULAR!! FABULOUS!! Those 3 words express who Danielle "Leilani Weddings" is for me personally! From the very beginning, I instantly knew that she was THE ONE! I knew she would be an amazing wedding planner and that she was! My husband and I are absolutely... Read More satisfied with her divine work ethics. She not only makes your life easier, but she also helps you keep it together through the entire proess because let's face it Brides, this job ain't easy and can become super stressful. She is there to always tell you and remind you and ASSURE you that everything is great and it will be beautiful! And sure enough, our magical day was BEYOND our expectations! Not only that, but the day of my wedding, her and her team came to my bridal suite to make sure my glam squad was on schedule and they even stood with me to pour me water while I was getting makeup done and make sure my day was filled with laughter and joy! Not to mention they took care of my dress, shoes, and jewelery to make sure I didn't have to worry about forgetting anything or leave anything behind! I can go on and on, but all in all, she and her team are delightful and I highly recommend her! Thank you Leilani Weddings for making our dreams come to life!!
---
Reviewed on

11/14/2017
Kelsie H
Danielle and her team are so incredible! My husband and I hired Danielle for her Month-of Coordination services for our wedding in October. She was friendly and enthusiastic, didn't let us forget anything, was always there to answer questions and take care of whatever to stop... Read More us from getting overwhelmed. Day-of she was on top of everything, kept us on schedule, worked with all our other vendors, and took care of any problems immediately. If you're debating on whether or not you should hire a coordinator, you should. Danielle has done so many weddings so she knows about all of the things that need to get done that we would have never thought of in a million years. The last few weeks of wedding planning can get a little hectic but Danielle was there to take care of everything. She coordinated with all of our vendors, made sure everyone knew the timeline, where they were supposed to be, what they were supposed to be doing and when. She and her team even decorated our wedding/reception site and made our vision come to life, even better than we imagined. The actual wedding day is such a whirlwind, so full of happy emotions, so many people that need to get ready, be in a specific place at a specific time. Danielle and her team were there to take care of all that so my husband and I were able to just enjoy ourselves, be with our family and friends, and make lots of memories. Thank you so much Danielle! You are amazing!
---
Reviewed on

10/16/2017
Brooke L
There's so much I could say, but I know all of you brides have a million things to do and can't read a novel of a yelp review at this point,so PLEASE just trust me. You need Danielle and her squad if you want to have your fairytale day completed to perfection. My husband and I... Read More literally couldn't have imagined a more perfect day. I know it's cliche, and I'm sure you've read a million and one other brides say this about their own coordinators, but Danielle is truly THE BEST and will be your best friend throughout this huge milestone. Also, you deserve her, girls! Enjoy your day and be pampered and spoiled. She won't let you down, I can promise you that. Danielle, Nyko and I adore you. Xoxo♥️
---
Reviewed on

9/06/2017
Michelle F
I had my wedding this past Sunday, and it was everything (and more) that my husband and I hoped for. I wasn't going to originally hire a coordinator because I felt it was out of my budget. However, as things started to get more hectic, I knew it would be a good idea. I has... Read More spoken with Danielle a few times before and knew how passionate she was from the couple of times I had talked to her. We were able to work out a payment plan and we got to planning. She assigned Kevin, one of her lead planners to us and I will say this time and time again - it was by far the best money we spent on our wedding. I don't even know how to explain how stress free and easy they made the process. Kevin is one of the sweetest people I have ever met, and SO organized and on top of Every. Little. Detail. As was Danielle. I had multiple meetings with them and they were always reminding me of things I needed to get done or things they would be able to take care of for me. The week leading up to my wedding, Kevin was constantly checking on me, asking if I needed help with anything. I had nothing to worry about though, because he has already taken care of every detail. He has a quick response to every question I had. The day of our wedding was by far the best day of our lives and a lot of that had to do with the Leilani Weddings Team. Kevin took care of everything - vendors, making sure we were on time and even making sure we had food and drinks the entire night! We will forever be grateful for him and the rest of the team. Our only regret was not hiring them the first time I spoke with Danielle. If we could go back, I would hire them again without question. Even guests at my wedding complimented me on how awesome Kevin was and how perfect everything was, and it was all thanks to him! Thank you Kevin and Danielle!
---
Reviewed on

8/21/2017
Payal P
Working with Danielle was everything I needed it to be, and then some. Danielle and her on-point team, not to mention the wide net of vendors that praise and support her, work incredibly hard to bring ideas to life and execute on them flawlessly. I worked with Danielle for 5... Read More consecutive wedding events, for my Indian-Jewish wedding. To say my plans were ambitious was an understatement (seriously, we had a boho, tropical Indian Jewish fusion wedding) Danielle never made me feel that way. She handled every vendor I selected with grace and SPEED (she is VERY quick on communication) and found new ones for me that I truly trusted to bring our events to life. One of my venues was a volunteer based temple that my Dad built. She cut through Indian language and logistic barriers (we had the first outdoor wedding at the temple) by connecting with the vendors with grace and action based, proactivity. Danielle swiftly helped me move my budget around to 'make every dollar count' to create an awesome guest experience, because that was incredibly important for me. How she remains to be personable and a true BOSS lady, is still beyond me. She operates like a wedding industry veteran but you'll find her sewing up your skirt when it rips (and it did) and making sure you don't lift a finger during your big days. If you have someone on your side during wedding planning, as it's the most stressful time ever, well I'd choose Danielle time and time again. Even still, she still messages ME thanking me for allowing her to help plan MY wedding. After going through 1 planner early on in the process, I'm very grateful we found Danielle - the amazing listener, get-shit-done and execution master. Her attention to detail and the style suggestions made our events truly outstanding, and unique and there was no 'problem' I didn't trust her to take on. We received MAJOR compliments on our 5 events, and I can truly say it's because of Leilani Weddings and each member of that passionate amazing team.
---
Reviewed on

6/13/2017
Renee M
My wife and I relied on these folks to deliver - and they did. Our lead was Kevin C. He was very detailed (e.g he created an excel spreadsheet of the wedding timeline, planning logistics and various vendors who needed to be coordinated with) He ensured all items were on... Read More track, coordinated directly with all vendors, reached out all parties to schedule check in meetings and track progress. He provided reasonable suggestions (e.g heat lamps when we learned it would get cold) that did not jump the spend way out of bounds - he worked with us to ensure we kept things in check. He was very responsive, easy to communicate with and of course, extremely well organized. He also helped out on the wedding day with a whole host of coordination items. I could not have asked for more on that day.
---
Reviewed on

5/17/2017
Dee S
We had our wedding in Orange County, but lived out of town. It was difficult to plan a wedding being so far away. Kevin, Danielle and the Leilani team were amazing. Beyond our expectations! From our first phone call and meeting, we felt the welcoming energy. I'm a control... Read More freak and like to handle everything, but Kevin made it easy to let go and trust him. He thought of every last little detail and make our weeding weekend stress free and easy. He not only took care of me and my husband, but also make sure both families were taken care of! Our other vendors also had rave reviews for Kevin - always on top of details and communication, which is important to make sure nothing is forgotten. My husband and I kept saying how surprised we were that the wedding weekend was so easy! We thought we would be running around, but Kevin took care of it all! We definitely recommend Kevin, Danielle and the Leilani Weddings team. We miss Kevin! xoxoxoxo
---
Reviewed on

5/16/2017
Laura S
Leilani weddings was so great for my November wedding! We were in need of a month of coordinator team that would help take all the stress out of the moments leading up to our big day and I'm so glad I was able to rely and work with Annie and Danielle! They took care of all... Read More communications between vendors and attended vendor appointments and also gave some great style tips! Thank you Leilani weddings!
---
Reviewed on

5/04/2017
Amanda C
From the moment I met Danielle, I knew she was the perfect planner for our Wedding! I thought a "day of" planner was all we really needed and I quickly realized I was so wrong! Danielle doesn't just give you her expertise.. she gives you her list of incredible vendors to help... Read More execute the day of your dreams! She's by your side throughout the entire planning process, thinks of every little detail that you never would have thought of, & takes unneeded stress off your shoulders so that you can truly enjoy your engagement! I'd recommend Danielle to anyone and everyone. Thank you for giving us a fairytale wedding!
---
Reviewed on

3/20/2017
Valerie K
TLDR: JUST HIRE HER. You don't need to look elsewhere. Seriously! If you're not convinced already, go on and read this review. I love Danielle and her Leilani team! My husband and I hired Danielle to be our wedding coordinator 4 months before our wedding after having a... Read More challenging experience with our previous wedding coordinator. I'm not one to have trust issues but my trust issues heightened after our previous wedding coordinator experience. I was worried about how things would go with Leilani Weddings but after doing a couple consultations over the phone (I'm based in San Francisco), Danielle's presence and knowledge gave me confidence that our wedding day would go well. Given that our wedding was around the corner, Danielle was speedy responsive (within one to two hours) and if she wasn't, she would respond in less than 3 business days which I really appreciated. She is also organized and has an uncanny ability in remembering many wedding details in spite of having other clients. I'm not sure how she does it but I was impressed that she would remember the smallest of details. I greatly valued her personalized attention to us throughout the planning process. In addition, Danielle really gave me the space to make decisions on what I wanted for my wedding day. I'm a very practical bride and not as into the glitz and the glam. The wedding designs and decorations I envisioned were far from extravagant and Danielle did not push me to have that type of wedding. I wanted a wedding that was simple but still beautiful and an event that showed our deepest appreciation of our beloved guests' investment and involvement in our lives. She would provide her well-respected professional opinion on where to add color for flowers and how certain details would capture better in camera and I gladly incorporated those suggestions! I appreciate how well she was able to do that delicate balance of giving me space and sharing her ideas. But don't get me wrong ... Danielle also has incredible style and can out glitz and glam anything!! Just look at the pictures on this Yelp page. Don't be fooled ;) Our wedding day ran well! Our photographers commented on how impressed they were that we were on schedule throughout the day since it doesn't happen often. Danielle and her assistants really helped ensure that happen. She checked in with me and my husband throughout the day and it didn't feel overwhelming or too much. Throughout the entire day, I was calm and had the utmost confidence that Danielle had everything under control. A group of my girlfriends who assisted in the wedding also commented how great Danielle's assistants were in helping with the wedding and cleaning at the end of the night. Overall, Danielle and her team exceeded our expectations! She gives her couples personalize attention and is truly talented in the work that she does. She answers emails and texts almost instantly. She's organized and gets the job done in a snap. Danielle is far from being transactional and really works in providing a beautiful and personal experience with her clients! Danielle, thank you a million times for helping us have a beautiful wedding! May your talent and passion continue to guide you in your work with future couples :)
---
Reviewed on

3/17/2017
Hank L
Danielle was amazing. We had a specific vision, and she not only made it come true – but surpassed our wildest expectations. No, really – styling, management, problem-solving – all handled beautifully. The best part: We didn't stress at all in the days leading up to the... Read More wedding, and certainly no stress the day-of. Danielle and her crew took care of absolutely everything. Heck, there are probably challenges that to this day we don't even know existed! Highly recommend working with Leilani Weddings. (Don't take chances on anyone with less than stellar reviews – and you won't find anything less than stellar with Danielle.)
---
Meet The Owner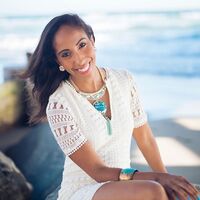 Danielle Leilani
My love of styling began straight out of the womb. Every childhood photo of me is in some outrageously colorful outfit with as many bangles and rings that my little arms and hands could handle. My love for people began when I couldn't wait to start school before the age of five so I could meet new friends. My love of organization and multitasking began when I was six years old and I would read five books on rotation while painting my nails and coming up some grand scheme in my head. Wedding Planning is something that I not only love, but I know I was meant to do.