Home

LET THEM EAT CAKE, INC.
About this Vendor
Cakes to Lose Your Head Over!
Imagine your cake and know that it will be amazing inside and out. We look forward to guiding you through the process of designing your dream cake. We offer complimentary cake tastings/consultations by appointment. Groom's cakes, bridal/bachelorette, edible favors and the chocolate fountain too.
Details
Cake Accessories, Cake Delivery + Setup, Cakes + Desserts
Contact Info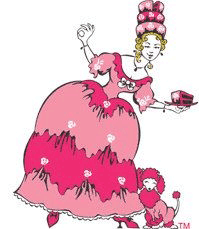 4747 E THOMAS RD, Phoenix, AZ
Serving Greater Phx Area
Great people - great service!
Reviewed on

3/04/2014
First, it should be noted that Barbara at Let Them Eat Cake was the ONLY reputable custom bakery that returned my call. I left messages with three others and they either didn't get back to me or responded once and I didn't hear back from them again. Barbara and her team were FANTASTIC. I needed something special - something different for a proposal cake. They were creative, prompt, responsive and all around amazing. The end result was exactly what I was looking for and my proposal couldn't have happened the way I had imagined without them. I would recommend them to anyone who wants exceptional customer service and a fantastic cake!
---
Elegant & Tasty!
Reviewed on

1/21/2014
Stephanie S
My husband and I tried several cake places around the phoenix area. LTEC was by far our favorite. Barbara is such a sweet and wonderful woman she really made our cake tasting experience magical. Not only that, she was kind enough to accommodate our parents and include them in our tasting. Her hospitality was what amazing. The cakes are delicious and the cupcakes are fabulous! She really brought our cake and cupcake designs to life. I would recommend her bakery time and time again.
---
Perfect Wedding and Grooms Cakes!
Reviewed on

12/09/2013
The perfect wedding cakes! We knew from the tasting that we found the perfect baker to create our wedding cake. Everything was absolutely delicious and she took a couple details from our wedding and sketched out an amazing cake while we tasted and tried to decide on the perfect flavors. We hired her on the spot and never regretted the decision. The cake was elegant, full of detail (she even replicated the lace on my wedding dress) and it was so moist and delicious! She worked with our florist - Flowers by Jodi - to get the perfect flowers to cascade off the top and down the sides of the cake - the whole thing was stunning. She also created the grooms cake which was a surprise for my husband. She was great about accommodating a last minute change and he absolutely loved it. We were sent home with the top layer of the cake to freeze for our 1 year anniversary but knowing they bake you a fresh one when the day comes, we ate it! We barely got to have a bite on our wedding day so it was really awesome to be able to enjoy it after. It stayed moist in the fridge for days. I am so happy with Let Them Eat Cake, working with them was so easy and everything was perfect! Thanks Barb!!
---
Unique cake design
Reviewed on

10/03/2014
Klara S
The cake was included in our venue package so we had one thing less to worry about. We scheduled our appointment with Barbara and tasted several different cakes, fillings, fudges etc. It was hard to decided which of the flavors was the best just because they all tasted amazing! We ended up choosing almond cake with cherry filling. The place had so many catalogs with different cake designs! We ended up mixing few different styles and ended up with unique, modern, elegant cake that everyone at the wedding stared at! We got only positive feedback about the taste and we even took the third tier home. we couldn't have chosen better!
---
Tiffany & co inspired cake
Reviewed on

10/01/2014
Jenny M
Let Them Eat Cake was the vendor chosen by our reception location to make our cake (included in our package). They did a fantastic job incorporating all of our request for the cake. It was romantic, simple and elegant all at the same time. We met right away with them to discuss ideas and taste samples. It's like they took the photo image in my mind and made an exact replica of what we wanted. The flavors were delicious and fresh. I'd highly recommend them to everyone, wedding or not!
---
Cake
Reviewed on

10/29/2013
Nicole H
I had four different flavors of cake and each one was amazing, so I was told. :-) I unfortunately didn't get to have any that night but all my guests raved and I remember from the tasting that it was amazing.
---
A Hit
Reviewed on

10/17/2013
Hannah S
All of our guests loved the cupcakes and they were so delicious! Only complaint is that they didn't tell us the top of the cake was cardboard so my husband couldn't do the traditional cake cutting so we just did a cupcake. Still delicious but would have been nice to know that. Also the owner was great but when she wasn't available I found that some of the staff wasn't knowledgeable or helpful.
---
Fresh, Delicious, and Beautiful
Reviewed on

7/17/2013
Megan C
I am so happy that I used Let Them Eat Cake for my wedding. Barbara and her team were great and communicative which was wonderful. They were patient with us as we tried to pick flavors. We asked for another sample because it had been so long since the first one and they gave us a whole small cake which was wonderful. The cake turned out exactly as I wanted and was fresh, delicious, and beautiful.
---
Yum!
Reviewed on

7/08/2013
Mary J
Barb was a lot of fun to meet with! And our cake was delicious!! We can't wait for our first anniversary to enjoy our complimentary cake : )
---
Yum!
Reviewed on

4/05/2013
Kelli C
Our cake was everything we wanted and more! The girls at Let Them Eat Cake were amazing!
---
Beautiful Cake!
Reviewed on

12/09/2012
Amanda B
Our venue is contracted with them to provide our cake so I am unsure of the value but it looked beautiful and tasted wonderful! Working with them was pretty easy. I did have some communication lapses when trying to email so I suggest following up with a phone call whenever you need to. Overall, they were great!
---
Nom Nom Nom
Reviewed on

12/08/2012
Aileen A
Oh my heaven. Can't wait for our free cake on our 1 year!
---
YUM Good Cake, Great Service
Reviewed on

12/05/2012
B S
We worked with Barbara. She hosted our cake tasting (complimentary) where we got to taste 3 cake flavors and fillings. She took her time helping us to design our cake (we had no idea what we wanted!) and together we figured out a gorgeous cake design. I also hired Barbara to make my grooms cake, which turned out absolutely fabulous. She also made some AZ-themed cookies for our gift bags for out of town guests. The best part about this place is that they make you a complimentary cake for your one year anniversary... so you don't need to save the top teir of your wedding cake! Who wants year old cake?? Ew! Overall great experience, great value, and nice service.
---
We loved our cake!!
Reviewed on

11/17/2012
Michelle A
Barbara and the team at Let Them Eat Cake are fantastic to work with and deliver a flawless cake! From our first tasting appointment to our finalizng details, Barbara was attentive to our style and made sure we had the right expectations of what we would be getting. The cake was delicious and looked absoultely stunning! Would recommend this company to anyone and everyone.
---
Our Bad Ass Cake!!!!
Reviewed on

11/11/2012
Krisie C
Barbara and Let Them Eat Cake staff, You and your staff made us a wedding cake for our wedding on November 3rd. I just wanted to say that you completely went above and beyond what we were hoping for in our cake!!!! It is the coolest cake i've ever seen!! I can't even begin to tell you how many people absolutely loved our cake and were lining up taking pictures of it. It was for sure the highlight! I had a few different people that are retired wedding photographers that told me out of all the weddings they have gone to throughout their career, this was the most beautiful, unique, different, original and amazing looking cake they have ever laid eyes on! Who would have thought our family and everyone would have loved our cake with skulls on it! lol! The cake we originally chose I think was beautiful, but this cake represents me and Rick 100%. Everyone also thought it tasted amazing and was so moist and tasty. So good!! Thank you so so much for all of you and your staff's hard work and amazing job on our cake that will always be remembered by everyone who has seen it. I've given your company name to so many people who asked. Thank you thank you thank you!!!!!!! Krisie and Rick
---
Had to use them
Reviewed on

11/08/2012
Cara C
My venue included catering and included the cake so we had to go with Let Them Eat Cake. The cake isn't the best tasting but it's still good. On my wedding day, the cake did not look at all like the picture I gave them for my design. It was still pretty and I was too busy too worry about it but bottom line it wasn't what I ordered/asked for.
---
Cake AND Grooms Cake
Reviewed on

10/30/2012
Mo B
Great cake- great service
---
Yummy and Gorgeous!
Reviewed on

4/21/2012
Magdalin L
We used this vendor as part of a package deal with our venue, Sassi. It was a wonderfully fun experience...I showed them some photos and sketches and they made my design a beautiful reality. Best of all, at our tasting, they gave us a cute little sample cake with our choice of three different cakes and fillings. Highly recommend!
---
Yummy!
Reviewed on

7/15/2011
Taylor M
Our wedding cake was delicious and all our guests seemed to enjoy it. They have a variety of cake flavors and fillings and we didn't taste one that was bad. It is a bit pricey, but we thought it worth it. Make sure to make contact just before the wedding to double check you are getting everything you wanted.
---
MMMM!
Reviewed on

7/05/2011
Erin H
We did a smaller cake and a dessert table. The Cake while pretty, wasn't as good as what we had tasted... but it was pretty!! On the other hand the desserts were great! we had chocolate covered strawberries, brownies, mini cupcakes and they were great!
---
Yum!
Reviewed on

5/05/2011
Megan A
Our cake looked exactly like the picture we gave them. And it tasted even better! Very happy with this choice.
---
Second time!
Reviewed on

5/04/2011
Stephanie C
We used Let Them Eat Cake for our first civil ceremony, and HAD to use them again for our second celebration! They made the second cake EXACTLY like the first and exactly how we wanted it! They were accomodating, and friendly.
---
The cake was great but...
Reviewed on

3/27/2011
Kristine H
Teh cake turned out terrfic... only the ribbon was not the right color... the sugar flowers were not exactly what we discussed and envisioned and we WANTED red velvet cake but at the tasting it was dry. We went with chocolate and rasberry. The cake itself tasted phenomenal... there were just a couple things i though woul be different in my mind... still everyone was raving about the cake!
---
YUMMY
Reviewed on

3/13/2011
Angel V
Let Them Eat Cake did a wonderful job with our wedding cake. My husband and I found a picture of a cake online and took it with us to our tasting. They replicated it perfectly! Our cake was beautiful and best of all - delicious. We chose vanilla almond pound cake with bavarian cream filling and buttercream instead of fondant. It was deelish! The tasting was so fun! Our fave part of wedding planning. We even get a mini cake replica of our top tier for our 1st anniversary. Can't wait!
---
Super Beautiful and Delicious
Reviewed on

1/11/2011
Brittany B
It was exaclty what I invisioned. The taste was super delicious. Mosit, tasty, and beautiful. Couldn't ask for more.
---
Send Message