Home

Lexoria Wedding Films
About this Vendor
TWO DAYS ONLY! Ends 7/30! FREE FILM TRAILER!
Don't Over Pay for Wedding Videography! Order an award winning wedding film from the highly reviewed, highly acclaimed Lexoria Wedding Films. We have nearly a decade in the industry and the artistry to create a beautiful remembrance of your day that captures your love! Contact Today!
Details
Classic, Documentary, Editorial, Fine Art, Vintage
Destination Weddings, Online Proofing, Digital Files, Social Media Sharing, Full-Length Video, Highlight Video, Video, Photo + Video
Contact Info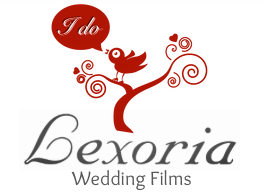 251 Valencia Ave, Coral Gables, FL
Videography service
Reviewed on

7/27/2013
Vanessa D
I had done my research and reviewed many different videography services. I chose to go with Lexoria for many reasons, but most importantly because not only was I getting high quality work, but also it was at an extremely reasonable value. Each communication with Jason (and Robert) before our wedding put us at ease and made us feel that our day would be captured in its true essence. And they did not disappoint! Everyone who attended our wedding said that they felt so much love on that day. After watching the video that we received (in a very timely manner), those who were there, and those who were not able to attend said that the love expressed on our wedding carried through in the videos. Some of the footage that we received I had no idea that they even had! I was not aware of them the entire day, and yet they captured so many wonderful moments of our day without being intrusive at all. We have watched the videos many times and my husband summed it up well "They really captured what a fun and wonderful day we had". I would recommend using Lexoria any day...they were truly amazing to work with!
---
best price around
Reviewed on

7/23/2013
Amanda B
So I haven't received my official wedding video yet, but I can comment on my experience working with Lexoria. It was a pleasure form the beginning. They organized a skype interview to discuss details and pricing. We went with their cheapest package, but we still received a great service. We didn't think we would be able to afford a videographer, but Lexoria was much more affordable then any other vendor we looked into. The payment was online and super easy. Everything was just very hassle free and efficient, which I really appreciate. Our videographer was great the day of, he did his job, but from the background so his presence wasn't obtrusive. Overall it was wonderful. Based on my experience thus far, I would highly recommend.
---
Highly Recommended for all Brides!
Reviewed on

6/23/2013
Rachel T
Quick to respond and very professional, Lexoria Wedding Films was our selection for wedding videography. Their team was fantastic. We were a little tentative due to seeing other companies always in our face at our friend's weddings. Not with Lexoria. During our consultation Jason mentioned that they work around the photographer. He was right and it was a big relief. They provided us with an amazing wedding film. We love our film trailer and have sent many brides their way. I totally recommend them to all Brides!
---
Lexoria Wedding Films - No Regrets
Reviewed on

7/03/2015
I would definitely recommend Lexoria Wedding Films, they provided service for our wedding last year. We were pleased with how our film and trailer turned out. It took a little longer than what was promised but Lexoria did apologize for the delay and kept us in the loop as to why there was a delay. When we did receive our package it was nicely displayed in a very professional packaging with the film, trailer, and raw footage. The only down side is I wish we were able to get our raw footage before the film was done therefore we could have chosen some of the clips that we loved more to be part of our film. Overall, the staff was pleasant and the videographer that documented our day was amazing to work with. Lexoria was flexible and they provided professional service.
---
Amazing Videographers! Stop looking and choose this company!
Reviewed on

1/19/2015
Lexoria wedding films was amazing! My husband and I could not be happier that we chose them to be apart of our special day. They were very organized and always available to answer all the questions we had about the film. The wedding trailer truly captured the day and our videographer Maggie was prompt, enthusiastic, and excited to be a part of our special day! Considering how expensive a wedding can be this company is very well priced and you get an amazing product. Trailer, short film and raw footage! GREAT VALUE & GREAT PRODUCT!!
---
Good Choice
Reviewed on

1/14/2015
This transaction was generally easy. The videographer arrived on time on the wedding date. One suggestion is that you stipulate anything that you particularly wish to record otherwise he might miss it. We are waiting on the finished product but are generally satisfied with the preview.
---
Happy tears every time we watch our wedding trailer and movie! Best way to relive our special day!
Reviewed on

1/08/2015
We could not be happier with our choice of using Lexoria for our wedding film! Our videographer, Carlos, was amazing! He captured the most perfect moments during the entire wedding day from the very start. He was also very creative in shots that he took, such as spinning my husband's wedding ring on one of our wedding signs with my engagement ring resting on my wedding band! It was so cool! Lexoria was always available in a timely manner to answer any questions or concerns, and they also worked well within our budget! When it came to editing our film trailer, they listened to all of our input and went above and beyond to make the perfect trailer and full movie. Watching them has brought happy tears to our eyes every time! Its an amazing feeling to relive our special day through their work! Thank you Lexoria!
---
Great Decision
Reviewed on

1/08/2015
Brittani B
I am very happy we decided to us Lexoria for our wedding film. They were great to work with from start to finish.
---
Llama-Moreira Wedding - June 21, 2014
Reviewed on

12/14/2014
Michelle L
I didn't really want a videographer, but my parents insisted to hire the same one as my brother... LEXORIA!!! They were absolutely amazing, capturing each special moment and more!!! I'm glad I hired LEXORIA, they truly were wonderful!!! They are also very patient during the editing process!!!
---
videographer review
Reviewed on

12/12/2014
Mariella S
I would like to say that Lexoria Wedding Films are quick to respond to any questions you may have. My videographers did a good job capturing my big day and i am very happy with the results. They were also true to their turn around time for the films. I am happy!
---
GREAT VALUE, GREAT QUALITY
Reviewed on

11/30/2014
Anna L
Lexoria sound events was great! The price is extremely reasonable compared to other vendors. Everything is done on an online spreadsheet which is awesome. Our videographer was great the day of our wedding. Both our wedding video and trailer are amazing. They say it takes up to 45 days and our video was sent to us on day 45. We asked to make a couple of revisions and they were done within 2-3 weeks. Overall I would recommend Lexoria Wedding Films!
---
We Love Lexoria!
Reviewed on

11/06/2014
They are referred to us by our wedding coordinator. We also had a couple of our friends who had wedding comings up that they were working with them. So it was a double referral. They are professional, courteous, reasonably priced, and talented. What you get is worth more than what you pay. We have no words to describe how incredible our film is. Especially the film trailer Roberto went far and beyond to help us out in the last week of our wedding as I was a little nervous and had a few questions. The memories of our days are priceless. The footage is priceless. We will treasure our films for a long time.
---
Captured the Perfect Day
Reviewed on

11/03/2014
I am very please to have chosen Lexoria Wedding Films to capture our special day. Carlos really payed attention to detail and we appreciated the professionalism. The films were ready within weeks of the wedding. In addition, Carlos was such a great guy. Very warm and friendly and an excellent addition to our wedding. Lexoria was a great choice to record our wedding and one of the best decisions I made because we now have the opportunity to enjoy our day forever. We love our film!
---
Blown away!
Reviewed on

9/29/2014
Adalya S
We were a little apprehensive about using Lexoria because it was a bigger company rather than hiring an individual videographer. We're SO glad that we decided to go with them anyway! The videographer arrived on our wedding day and was kind and polite, and honestly mostly invisible. He coordinated with our photographer through the day, but really seemed to be unobtrusive. We really didn't have really high expectations for the video (as the photography was our priority), and boy were we blown away! When we saw the first draft of our films we were both amazed at what an incredible job Lexoria had done with our films! Working with the editing team was a breeze. We received our first films really quickly and as I said, they were fantastic. The footage that the videographer captured was stunning. He captured all the important obvious events really well (as one would hope). But he also beautifully captured the details--far better than our renowned photographer did! The panning and moving of the camera, along with all the "filler" footage gave the editing team a lot to work with to make the films flow together seamlessly. And they did an amazing job as well! Everything was put together beautifully with our song selections, and both films were just breathtaking. We even had some minor edits that we wanted to make to the film and they were perfectly accommodating of that too. The whole experience was just stellar! My husband and I had all of our expectations for our video blown away. Lexoria did an incredible job and we couldn't be more pleased! We highly recommend them!
---
Count on Lexoria for an amazing wedding film
Reviewed on

7/28/2014
Carolina R
Everything about working with Lexoria Films was great! Our videographer was super sweet and professional. I honestly didn't even notice that there was a camera around 90% of the time. I love the final video, it really let me appreciate my wedding day and see moments I would have otherwise never seen. I definitely give them my seal of approval.
---
Videographer Review
Reviewed on

6/15/2014
Nadine G
Lexoria all-around was a great company and videographer to work with. When I spoke with Jason for the first time, he was very informative and knowledgable and super helpful with details of the day. I really liked the online system they have for paying your bill and choosing songs for your video,etc. Our videographer did a really great job in capturing the day and he was extremely professional all night and worked really well with our photographers as well. I loved seeing the video and reliving the day. It is definitely worth it to have a videographer on your wedding day and Lexoria was super affordable and did the same as other companies charging double the price. I would definitely recommend Lexoria for our wedding day.
---
Wedding films
Reviewed on

6/03/2014
Kanako T
For what we paid, we got much more than anyone could ever expect. Doug (the Videographer) managed to capture nearly all of our best moments, even getting on the ground to film from the best possible angles, and the editor managed to arrange all of the best pieces together so well that people who weren't even there could experience the spirit of our event. We also appreciate that what few changes we wanted made to our films were handled quickly and without hassle. Lexoria helped provide us with something that will be treasured for generations to come, and we would highly recommend Lexoria Wedding Films to anyone. Thank you, Kana and Patrick (Married on April 5, 2014)
---
Loved Lexoria
Reviewed on

5/29/2014
Tiffany F
We used Lexoria Wedding Films for our wedding in March. From our first video chat meeting a year ago it has been a great experience. They are very fast at responding back to questions and keeping you up to date on stuff. Their prices are extremely reasonable and they are very professional. Carlos was our videographer and he showed up on time and captured some amazing moments for us. We are so incredibly happy with our videos and highly recommend using Lexoria to any one looking for a friendly, professional and affordable company.
---
Professional, Great Value, Fantastic!
Reviewed on

5/19/2014
Laura S
We loved using Lexoria! Everyone involved was easy to work with and timely from beginning to end. Professional and great value! We really appreciate the fantastic job they did with our wedding. Carlos was fabulous day of. He was there, but I didn't feel him hovering and he captured everything beautifully! Thanks again to the whole team. Really a stand up job! Worry free, easy, and fantastic.
---
Amazing!
Reviewed on

5/16/2014
Laura C
I loved my whole Lexoria experience! I'm such a happy customer! From the day I asked for information on packages, to the day I finalized my video I was nothing but pleased with this company. Peter is so friendly and sweet, he works with you to make sure that your video is 100% up to your expectations. On my wedding day I had Sean Mohammed as my videographer and he was amazing, so friendly, he made me really feel comfortable in front of the camera, I didn't even know he was there! He had good ideas of things for my husband and I, and our wedding party to do that looked awesome on video. He also worked extremely well with my photographers. I can't say it enough, what great customer service!! I'll always have great memory of my special day thanks to Lexoria and all their outstanding employees! Happy Bride here!
---
Absolutely Loved Them!
Reviewed on

5/07/2014
Ellen S
We are very happy with the finished product. They created a wonderful live edit for our reception that included footage from the day and some parts of the reception. Which impressed our guests. They are easy to work with very professional and flexible. Our filmmaker Carlos also took the time to get back out his equipment for a few more shots when we had an unplanned event occur that we wanted to have filmed. We definitely recommend Lexoria Wedding Films for anyone looking videography.
---
LOVE Our Weding Film!
Reviewed on

4/23/2014
This was a last minute decision. Literally the Monday before the wedding. We happened upon a Facebook link and was fortunate to find the style we were looking for so quickly. Jason and his team are fantastic to work with . They did an in person meeting shortly before the wedding to go over the details and make sure that our needs were met. On the day of they were fantastic for work with. I would imagine that they had to prepare everything very quickly and in such short notice. But they were so smooth with the flow of the day that half the time I didn't even realize they were there. Everything in our film looks very natural and I am glad we came upon them. We are thrilled with everything!
---
Terrific Film and Service!
Reviewed on

4/14/2014
From our first consultation with Jason we knew that Lexoria Wedding Films was the videography company for us. We were not disappointed. They are friendly and very professional and also very thorough as we had alot of questions. We had a fun time working with them. We were able to give a lot of input on the film and there was always an open line of communication. They are very responsive. We would call or text our contact and they would get right back with us which we appreciated. They really went above and beyond to make sure that not only the film was good but that the service was amazing. They are also very unobtrusive and cameras were out of the way. Overall we are just really pleased and happy to recommend them to any bride and groom looking for a team to create a wedding film that they can watch and enjoy over a lifetime.
---
Incredible
Reviewed on

4/06/2014
Isabel P
Lexoria Wedding Films is the absolute best vendor we booked for our wedding. Unbelievable customer service - they took extra time to email and skype with me in order to answer all of my questions. Extremely quick - with responses and with video turn-around time. Could not believe how quickly we got our video! Excellent quality work - our wedding film is absolutely gorgeous. Our photographer did an incredible job and the editors nailed it.
---
One of the best vendor decisions we made!
Reviewed on

9/05/2013
Jason and Lexoria Wedding Films was a pleasure to work with. It was the best decision my husband and I made. Jason was extremely helpful in helping us find a package. No pressure, they even recommended that we look around! His team is fantastic they were very professional and helped us to capture moments that we will treasure for years to come. We received our films very quickly after our wedding and their communication was great throughout. I would very much recommend Lexoria Wedding Films to any bride and groom who are looking for wedding videography!
---
Send Message