Home

Life Outside the Booth
About this Vendor
Life Outside the Booth
Live Life Outside the Booth with our elegant, sophisticated and socially adept photo lounge! With a professional booth host/hostess, fabulous props and gorgeous backdrops, it is the perfect addition to any event. Includes full printing capabilities, social media integration, custom prop boxes and much more! Call today!
Details
Online Proofing, Digital Files, Photo, On-Site Printing, Photo Props, Video Booths, Photo Booths, Social Media Sharing



Contact Info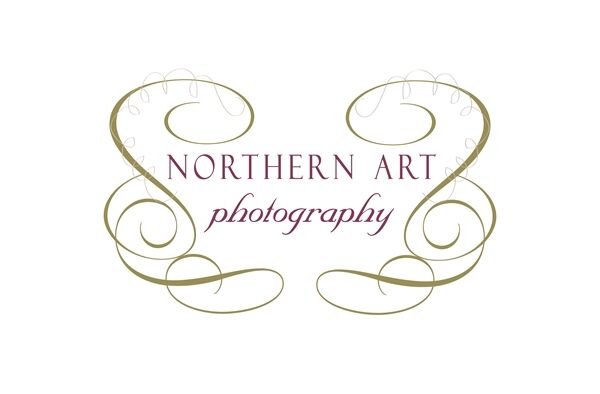 Reviewed on

10/01/2017
Pam A
I highly recommend this photo booth! Everyone loved it and had a blast! So much better than a traditional booth! Very high quality pictures! Do not hesitate to book this, worth every penny!!
---
Reviewed on

12/08/2017
Kylee S
I LOVED working with Life Outside the Booth! They were so timely, professional, and I would 10000% book them if you are looking for a photo booth. Our guest LOVED the photo booth as well. SO thankful we booked Life Outside the booth. Worth the money, the memories are PRICELESS.
---
Reviewed on

11/04/2017
Tianna S
Loved them! So smooth..where do I begin...easy so talk to, just one phone call on details before wedding. Loved the open concept for more space, different back drops to pick from, the perps were out of this world. I keep seeing animal heads, and college gear, and signs, and... Read More hats, and stuff I've never even seen at a wedding before and we've went to 7 weddings in just the last year! Sent us all of our prints of our guests in the mail within 3 weeks of our wedding ending! I would recommend to anyone and everyone!!
---
Reviewed on

10/26/2017
Shelly F
I hate getting my picture taken, but this way was absolutely a blast! Not only was it so much fun getting crazy with our friends for each photo, it was a riot watching others taking advantage of the craziness. I would highly recommend Andrea to everyone!!! What a great time!!... Read More And sooo many amazing pictures!!
---
Reviewed on

10/24/2017
Ted F
This photo booth was a fun addition to our wedding. I honestly couldn't imagine not having it! The pictures were great quality and there were a lot of fun props! Best photo booth I've ever used at a wedding!!
---
Reviewed on

10/24/2017
Jakie S
Absolutely amazing!! There was a plethora of photo props to choose from, it was fast and easy, and best of all- the photos turned out gorgeous! Definitely a must have at any memorable event.
---
Reviewed on

9/27/2017
Chelsea B
Highly recommend!! We are so grateful we had the photo booth at our wedding-Andrea and her team were WONDERFUL to work with!
---
Reviewed on

7/18/2017
Nathan J
Life Outside the Booth was the best addition to our wedding reception! The operator was so friendly and outgoing which made the experience just that much better! My guests, as well as my husband and I had so much fun with the pictures! It's so great to be able to look back at... Read More these pictures for years to come. The pictures shipped quick! Only two days after my wedding!
---
Reviewed on

6/12/2017
Erin R
We were so excited to see such a fun photo booth at the wedding!! What a great thing to have a big area to get more people in pictures and the amount of props available. We loved that we got a copy and then the Bride and Groom get the other for more memories of their amazing... Read More day. Awesome job!!
---
Reviewed on

6/12/2017
Colleen B
We had tons of fun in the photo booth, tons of props, tons of great memories!!
---
Reviewed on

6/12/2017
PATRICIA F
So much fun! The guests love it - what a wonderful keepsake to have from such an awesome day.
---
Reviewed on

6/12/2017
Anna F
This photo booth was seriously so much FUN! Our guests loved it, as the did the Bride & Groom!!! We received so many compliments on how the photo booth was set up. Each guest is able to take a copy of the photo strip with them, they will make 8 copies if there are 8 people... Read More in the booth. The bride and groom get a copy of each one. I have never laughed so hard as when we went through them later. Definitely a great way to remember an amazing evening!
---
Reviewed on

6/01/2017
Krystina M
Life Outside the Booth was a blast. Great experience overall. I'm pretty sure I spent 98% of the night in the booth! Ha!
---
Reviewed on

5/31/2017
Liz K
I HIGHLY recommend doing the life outside the booth! We did this for our wedding on May 6, 2017, and the pictures we got were hysterical! The neat thing is they allow your guests to take their copy if they'd like right after the photo is taken, and then we also got every copy... Read More too! The props were hilarious too! We are so happy we did this, the backdrops they have are really cute too, and you can choose which color you like, which I thought was cool. We had ours right next to the dance floor so it was fun to see people photo bombing the booth! super fun, and way cool! LOVED having this at our wedding. BOOK IT, you won't regret it!
---
Reviewed on

9/14/2016
Lauren H
Life Outside the Booth was amazing! We are so thankful that their team were there on our big day. Not only did they arrived at our reception exactly when they said they were going to be there, but they were set up, ready to go, with TONS of fun props! Our guests had such a... Read More great time. Thank you! We highly recommend Life Outside the Booth!
---
Reviewed on

9/08/2016
Jake S
This photo booth was a great addition to our wedding day! It gave our guests the chance to have some fun, take home their own pictures from the wedding instantly, while also leaving some memories for me and my wife! The props and accessories were awesome and fun for everyone. I... Read More would absolutely recommend taking advantage of this photo booth for any event you have coming up in the future!
---
Reviewed on

9/07/2016
Robyn P
Northern Art Photography's photo booth was a big hit at our wedding! Everyone had so much fun and our guest were able to remember our special day by taking home their own photo strips! Their prop box made our photos extra special! In stead of a guest book, we had a photo book... Read More where Northern Art Photography put copies of all our guests photo strips. Not to mention, their gold backdrop was gorgeous and the photographer had the best attitude. If you're going to have a photo booth, pick Northern Art Photography!
---
Reviewed on

8/30/2016
Chelsea K
We absolutely LOVED having this photo booth as part of our wedding! I know Photo Booths have been done a lot, but I promise, our guests still enjoyed it like it was the first one they'd ever been in (taking multiple photos, playing with disguises, etc.) and yours will too! Not... Read More only did our guests enjoy using it and the tiny mementos they got to take home from the big day, but we also used the photo strips as our Guest Book. Northern Art Photography facilitated everyone signing near their pictures and turned something fun into a memorable and entertaining Guest Book that we will actually look back at in the future and enjoy. The attendant who operated the booth was fun, easy going and great to work with. And I didn't even know the booth was being setup until it was up! They were very quiet and respectful during setup and tear down. The backdrop was GORGEOUS (Silver Glitter to match our color scheme - yay!) and the booth took up a surprisingly minimal amount of space/ was easy to work with - even for large groups (8+ people in a photo - super fun!). Even if we hadn't used the photos as a guest book, the fact that you get all photo booth photos on a USB drive combined with the fun everyone (including us) had in the photo booth, make it worth EVERY penny. I highly recommend Northern Art Photograph and this Photo Booth! :)
---
Reviewed on

8/30/2016
Loved the photo booth, props were great too
---
Reviewed on

8/30/2016
It was fun.
---
Reviewed on

8/30/2016
Did a great job, very friendly staff
---
Reviewed on

8/17/2016
Kristina H
I cannot say enough good things about Life Outside the Booth. They are the best in what they do. Not only are they extremely professional, they have the best props and staff to work with to ensure everyone has a great time. Having a photo booth added another demension to the... Read More wedding and provided our guests with a special, fun memento. I highly recommend Life Outside the Booth.
---
Reviewed on

8/16/2016
Allison H
Great photo booth! Would highly recommend them! Pictures were sooo clear, great quality!
---
Reviewed on

8/12/2016
The photo booth was great, loved getting the picture strips right away!
---
So. Much. Fun!
Reviewed on

10/15/2015
Jessika B
Having this photo booth MADE the wedding. Because of this booth, I have so much documentation that every wedding guest had an absolute blast. The booth was especially awesome because it was larger and allowed very large groups to take photo's together without having to cram into... Read More a tiny box. Besides the booth being an absolute riot, the crew running it are the nicest, most fun you will find. My only suggestion, as the bride, is to make sure you make time to take ton's of picture's with your friends and family so you don't miss out on all the fun!
---
Meet The Owner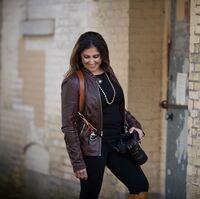 Andrea Bogard
Hello and Welcome! My name is Andrea Bogard, owner of Life Outside the Booth photo booth, Northern Art Photography (also a Best of Weddings company!) and Life Afield. We have been Northern Michigan's luxury photo booth destination for over 3 years. Contact us today for more information!