Home

Lionsgate Event Centers - Dove House & Gatehouse
About this Vendor
Lionsgate Event Centers - Dove House & Gatehouse
We are a beautiful and unique facility for your wedding or private event. Our buildings can host anywhere from 20 to 500+ guests with a wide range of prices to fit every budget. Prices include private use of house and grounds, tables, chairs, linens, tableware, centerpieces, and on-site manager.
Amenities + Details
Amenities
Handicap Accessible

On-Site Accommodations

Indoor

Reception Area
For more details about amenities, please message the Venue.
Contact Info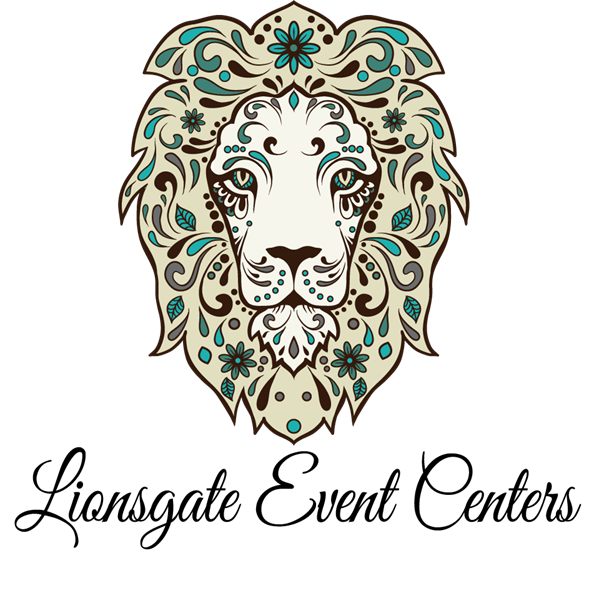 1055 South 112th Street, Lafayette, CO
Wonderful!!
Reviewed on

12/13/2013
Kristin R
We had our wedding at the Dove house at the end of November on a Sunday, and the venue was just perfect. Alaina, our coordinator, was so professional and sweet. She made everything easy and run smoothly. The layout of the space was perfect for our needs, and it was beautiful as well! Thank you!!
---
Great Owners, Great Staff
Reviewed on

10/28/2013
Veronica G
The reason why we chose our venue was because of the flexibility of moving our ceremony indoors should the weather not cooperate on our wedding day. Go figure, it rained and in less than five minutes our grand outdoor ceremony was transformed by the amazing staff into a beautiful, intimate ceremony. I was a little bothered that my site coordinator didn't leave any notes for the coordinators that took over my wedding in her last minute absence but the two that took over were amazing to work with. Gorgeous, affordable venue.
---
Fabulous Venue
Reviewed on

10/23/2013
ellen e
I would recommend this venue to any bride. Not only is the location beautiful but the staff is amazing. Alex helped us from day one and made my experience an excellent one. She helped with every step and always got back to me within the day. We saved a ton of money because they provide all the table settings and centerpieces. We loved the outside where we had the ceremony and the inside was a great space for lots of people and lots of dancing. I wouldn't change a thing about my experience with the gatehouse.
---
Perfect Wedding
Reviewed on

7/27/2015
Amber W
Thanks to Lionsgate Event Center we had the most beautiful and perfect wedding at the Dove House! Our wedding coordinator, Ashley, took care of everything! They made sure every detail was taken care of. Our wedding and reception had 0 hiccups and it was amazing! I highly recommended Lionsgate Event Centers! It takes the stress of the day away. We knew that Ashely had everything under control and would make sure our day was flawless!
---
Great Place
Reviewed on

4/01/2015
Kristin H
Perfect atmosphere. The wedding coordinators are super helpful and they were able to work with all vendors to keep costs manageable. beautiful location and easy going and friendly, yet professional staff. Thank you!
---
Ashley at Lionsgate...amazing
Reviewed on

2/10/2015
Colleen P
Our daughter's wedding at Lionsgate was amazing! Coordinator, Ashley handled everything professionally! All are needs were met and questions answered. Ashley was attentive on all the requests and did an amazing job to make the wedding unique and special!
---
Great wedding but impersonal
Reviewed on

1/30/2015
Lindsay w
I loved the dove house, it was the only venue I needed to look at. It was absolutely beautiful for a winter wedding. However, the Dove House and the staff is not what made my wedding so great. Because of the mass amounts of events there, the coordinators made us feel rushed (and they turnover staff very quickly) and I felt like we were looked over because we were not having an extravagant event there. Be ready to receive very little of your deposit back as well. Our coordinator wasn't really needed the night of the wedding and we made no personal connection at all. My wedding was a dream but it was the family help, outside vendors and my groom that made it that way.
---
Pros and Cons of Lionsgate Event Center
Reviewed on

1/19/2015
Sarah R
I got married here about a month ago and overall am left with a mediocre feeling about Lionsgate. Pros: It is a gorgeous venue! I really wanted an old, vintage feeling venue, and the dove house was perfect for that! Since we had a small wedding (70-80 guests) we were able to have our ceremony in the living room and the reception in the solarium, which broke the two parts of the wedding up nicely. It was also nice that they supply all the linens, tables, chairs, and let you play around for hours picking what colors and styles look nice. Cons: It's a beautiful place and they know it. There is no way I could have afforded this place if we had not been married in December and the facility was more than half off. Be very careful to look at your invoices from them. I decided not to do their wedding package since I was able to get way better vendors on my own for the same price. But I did do liquor and invites through them, both of which were almost double what I thought they would be! To be fair, once I spoke with them about it they immediately fixed it, but it should not have been an issue to begin with. I was also not a fan of our wedding coordinator Ashley. Some brides may love having every single detail of their day planned to the minute but I found it irritating because I felt my opinions weren't being heard. She was also difficult to get a hold of. Overall, I am glad we picked this place because it was beautiful and we got many compliments but be prepared to deal with a frustrating staff that tainted my feelings about the venue.
---
Love this Venue!!
Reviewed on

12/17/2014
Jackie H
What can I say, we fell in love with the Dove House and knew it was the place where we wanted to have our special day and it was perfect! They were very helpful with everything, the centerpieces, the linens the organization of how the day was prepared it was perfect!! I wish i could get married again, like tomorrow and I would totally have it there again!!!
---
Beautiful Venue
Reviewed on

12/08/2014
J J
We were married at the Lionsgate Center Gatehouse. The moment we saw this venue we fell in love with it. The mansion style was perfect for our vintage wedding and it was so elegant and intimate. We received good quality customer service where all of our millions of questions were easily answered by our wedding coordinator. One of the best features of this event center is that it includes in the price your tables, chairs, linens, and flatware. You also have an assortment of centerpieces to choose from (which saved me a bunch of money on ordering vases that I would have no idea to do with afterwards). Our wedding ran very smoothly, and our event coordinator was great to work with. This site also has amazing places to take pictures and our photos came out beautifully. One bit of advice, definitely make sure you read the packet of "What to Expect" thoroughly. Our one hiccup with this vendor was that a last minute event was scheduled over our set rehearsal time (I was notified 4 days before our rehearsal). It does say in the packet that this can happen, but it was extremely stressful and frustrating especially since our families were coming in from out of town and we had limited flexibility for the rehearsal. Lionsgate was able to accommodate us by having our rehearsal in the other house at the same time and date, but we had to fight for this option as it was not presented to us at first. Otherwise we had nothing but good experiences at Lionsgate and would definitely recommend that you check out their venue and what they have to offer.
---
Best wedding decision we made!!
Reviewed on

9/18/2014
Kimberly M
We absolutely loved working with Lionsgate. Alaina, our coordinator fielded many many questions throughout the planning process. We were allowed to stop by whenever we wanted to play around with linens and centerpieces. Sooooo much is included with this venue. They even work with an alcohol company, so alcohol was greatly reduced in price. They are incredibly experienced and made me feel like my wedding was the most important thing in the world. Our guests absolutely loved it!! If you love tall ceilings, rustic wood floors, and elegance, the gatehouse is for you!
---
Fantastic Venue and Service
Reviewed on

8/20/2014
Kim B
I just got married at the Dove House one of 2 onsite locations at Lionsgate. We had 100 guests which was the ideal size for the space. The outside ceremony location and the grounds as a whole are beautiful and lush during the summer. The service provided was outstanding. We worked with Alaina Johnson and she helped us with every question and every detail throughout our planning process. It was the perfect place for our wedding.
---
Best Venue Ever!
Reviewed on

10/16/2013
Katie V
We got married at Lionsgate Center's Dove House on 9/29/13. We attended the 2012 fall bridal show they put on and we completely fell in love with the venue. Everyone at Lionsgate's is so wonderful and helpful. Amy was our coordinator and she is top notch! We did not purchase the vendor package, mainly because we already had a few of the vendors in the works. It was nice to have options, though! Amy was very helpful in suggesting vendors we did not already have lined up. My wedding day was perfect thanks to Lionsgate. The only thing I would do differently is maybe add an extra hour or two onto the time allotted. You are given 2 hours before the ceremony, but after arriving and getting dressed and having to set everything up, it seems a little rush. I think it would have been worth the extra $$$ to have an extra hour or so.
---
My Wedding was Amazing because of them!
Reviewed on

10/09/2013
Ashley B
I am so happy that we chose the Lionsgate for our wedding ceremony and reception. Alex and the staff were very helpful! They made the wedding process easy and stress free! Everything was beautiful!
---
Amazing Venue with AMAZING customer service
Reviewed on

8/29/2013
Liz R
I could not begin to say enough about the amazing staff at lionsgate. To me customer service makes or breaks an experience and from the first tour we took with Marie to the last hug from Lisa the customer service never ceased to amaze me. Every staff member is so wiling to help. The gatehouse was the perfect mix of indoor/outdoor space with unique charm and beauty! Every vendor Lionsgate paired us with went out of their way to figure out just what we wanted on our special day! The ability to work with all budgets and make it exactly what you want with a built in coordinator the whole time! Such an amazing experience and could not have asked for a better wedding! Don't look anywhere else this is the place to get married.
---
Amazing Experience
Reviewed on

7/01/2013
Nadine B
We had our ceremony at the Dove House and the space was beautiful. Working with Amy from Lionsgate was a great experience.Amy was very accomdating and answered our every question. She was willing to do whatever we needed to make sure our day went smoothly and that our day was all that we could have ever wanted and dreamed! Even though Lionsgate is near a major road you would never know once you are on the grounds. The space is beautiful and is the perfect outdoor wedding space. Our wedding was all that we could have dreamed and more! Everything ran smoothly and Amy made sure that everything was perfect and ready to go. Our wedding experience with Lionsgate was wonderful!
---
Great place for my wedding!
Reviewed on

6/13/2013
Hilary B
I really enjoyed working with all the staff at Lionsgate. They were always super helpful and always had great ideas for my budget. I did their all inclusive package and everything with it went so smoothly. My husband and I met with all the vendors they matched us with before signing off with them to make sure they were compatible with what we wanted. They had a lot of decorations to use so I didn't have to bring much in. They were just overall great people, very nice, and very helpful.
---
AMAZING PLACE AND PEOPLE
Reviewed on

6/01/2013
Nikol H
My husband and mom found this place and signed the contract before I could even see it! They fell in love with it from the first time! After seeing it for the first time I can see why they signed the contract right away! IT IS AMAZING! The grounds are super clean and elegant. With every wedding they have a coordinator for you as well. Lisa was my saving grace for more than one issue that came up with our wedding. I have recommended all of the newly engaged friends to go there! WORTH EVERY PENNY!!
---
Beautiful location
Reviewed on

4/25/2013
Elizabeth T
We were very happy with the staff and the facility. It was breathtaking and gave us tons of great photo ops. Would definitely recommend!
---
Such a beautiful venue!
Reviewed on

12/27/2012
Heather D
We got married at the Gatehouse and it could not have been more perfect. Marie and her staff at Lionsgate are very good at what they do. The best part about this venue is that it can be all inclusive through them or you can piece it together yourself. Read: bring in your own food and alcohol and save a TON of money. The place is beautiful and really requires little decoration. Their wedding planning services were also super helpful. If I had a question all I had to do was email and I had a response within an hour or two. I was never told I couldn't do anything. They were willing to work with all of my ideas no matter how crazy and gave suggestions of what they thought would and wouldn't work. I could not have been happier with our big day and couldn't imagine it having taken place anywhere else.
---
Marnie
Reviewed on

12/11/2012
Marnie
There is no mistaking the venue is BEAUTIFUL. We had so many compliments about how personal and intimate the ceremony felt and what a great party the ceremony was. No one had booked the other house so they allowed us to use both buildings (one for ceremony one for reception)for a nominal fee. It was a beautiful day and we loved everything about it! The staff were so helpful and had things set up exactly like we asked. Lisa was our coordinator for day of and she noticed things I didn't see and was able to make suggestions on how to make things look even better!
---
Best Venue in Colorado!!
Reviewed on

10/30/2012
Elizabeth H
I highly recommend the Lionsgate Center!! My husband and I had 100 guests at our October 2012 wedding and chose to get married and hold our reception at The Dove House. From when we toured the venue to hosting our wedding, the service we received from the staff at Lionsgate continually exceeded our expectations. We especially liked that we were able to hold our ceremony and reception at the same location. We were also provided the option to hold our ceremony indoors or outside. We were fortunate enough to be able to hold our ceremony outside and it was absolutely gorgeous. We also loved that the venue had microphones outside, so all of our guests were able to hear us. We also loved that Lionsgate has a liquor distributor, Party Liquor, on-site. It was so simple to coordinate with them and they take all unused liquor back with no restocking fee. We definitely saved money in this area as our guests did not consume as much alcohol as we anticipated. If you have a chance, attend a bridal show at Lionsgate. We attended one in April prior to our wedding and met almost all of our vendors at the show. It was very helpful that the vendors had worked previously at the venue and we had no worries on the day of our wedding.
---
Best Venue Ever!
Reviewed on

10/22/2012
Elisa K
My husband and I got engaged on May 25, 2012 and booked at The Gatehouse one week later, and just got married October 5, 2012. I can't say enough about this venue. They make everything so easy. We got matched with the best vendors. We worked with Amy, the GM and let me tell you, she rocks! Any advice I needed or recommendations along the way, they were fantastic. We were so happy with how agile and accommodating they were. The venue is beautiful. I couldn't recommend this place more. We truly had our fairytale ending thanks to Lionsgate!
---
Bouquet
Reviewed on

10/16/2012
Andrea O
Marie Jenkinson made my brooch bouquet and it turned out beautiful! I have had so many compliments on this wonderful piece! She was wonderful to work with.
---
Fantastic!
Reviewed on

9/26/2012
Ashley W
They were amazing during the whole process! We loved the venue!
---
Send Message