Home

Live Event Painting by J. Howard Studios
About this Vendor
Live Event Painting by Artist Janet Howard-Fatta
Would you like to have a custom, unique work of art created at your event for you to keep for a lifetime? • Your guests will be amazed as a work of art unfolds during the event. Painting at your event becomes a form of entertainment. • Your painting will be created by an award winning artist. With years experience as a fine artist, live event painting comes natural to me. My impressionistic style captures the poetry of the scene. • A contemporary painting of your wedding will bring you years of joy as a lasting keepsake. The painting will tell your story for you, in art on canvas. It will capture the time of day, light, colors and a feeling of place. Your family and friends will be created into a work of art for you to keep always as a family heirloom
Details
Rehearsals + Parties, Wedding
Contact Info

Reviewed on

8/25/2017
Linda K
As mother of the bride, I though my daughter was crazy when she told me she hired a wedding painter! They had limited funds for their special day, and I certainly thought a painter was a waste of $$$. How wrong I was. Every guest, every family member, even the staff enjoyed... Read More interacting with Janet as she painted. She was the highlight of the reception! And, the final product is breathtaking. Janet captured all the colors and atmosphere of the medieval banquet.. It will be treasured for generations. And, Janet is helping me order prints of the painting to use on thank you notes.
---
Reviewed on

1/30/2017
If I had to describe Janet's artwork, professionalism, and personality in a word it would be "Awesome!!!" Janet came through for me big time when I needed her and was pivotal and instrumental during my proposal process, without her I could have never pulled of my epic proposal... Read More the way I did!!! How did we do it you ask? Well get in contact with Janet for her services and she"ll fill you in with the details...lol, she deserves more than 5 stars so here are some more *********** lol
---
Reviewed on

12/07/2017
Jenna F
I can't say enough wonderful things about Janet. She is honest, sweet and incredibly talented. From the moment I contacted her, she worked with me to answer all my questions, describe what she does and the process, and make sure her plan for our painting was exactly what we... Read More envisioned. Everyone at our wedding told us that they loved watching the painting unfold throughout the night, and that Janet was so lovely to chat with as she was painting. Janet worked on the painting to perfect it after our wedding was over, and then shipped it to us when it was finished. We could not be more pleased with the finished product. She captured our two families perfectly, and her work is so superb. Janet did not miss a single detail, down to the small details of what we were wearing, and the facial expressions of us and our families. The painting is truly a work of art, and is now one of our most treasured items. We hung it up within minutes of receiving it, and we love looking at it everyday. We cannot recommend Janet enough.
---
Reviewed on

10/31/2017
Jill C
Janet created a masterpiece my husband & I will cherish forever. It's an absolute must for your dream wedding ! Thank you!
---
Reviewed on

10/27/2017
Steven G
Janet was so easy and very enjoyable to work with! I called her about s weeke. Wrote our wedding, which was very last minute and she happened to be available in between other events that weekend. I provided her with my vision of an event where we wanted to incorporate both the... Read More cocktail hour and the first dance/head table. She made it all happen with style and grace. She really captured the vibe of our wedding perfectly! Thank you Janet!
---
Reviewed on

10/18/2017
Grace J
Janet was our favorite wedding day surprise (-bride and groom). We have always been a fan of supporting local artists. Paintings have significantly more meaning when you know the artist and the story. The best part about this painting is that it is our story. She captured... Read More everyone beautifully. For years I will be able to remember exactly what everyone was wearing. Thank you Janet!
---
Reviewed on

10/12/2017
Mary Beth & Victor S
Janet created a wonderful representation of our daughters wedding. The gorgeous oil painting captures the beauty and energy of the event!! My daughter and her new husband will have this on their wall for a lifetime. Janet was a dream to work with; she was highly... Read More communicative and receptive to any requests about what was important for us to be highlighted in the painting, and she pulled it off one hundred percent!! Our guests were enthralled with the side event of a work of art being created as the evening carried on; periodically stopping by Janet's easel to watch progress and see who in the painting they recognized. Thank you Janet, we couldn't be more thrilled with this beautiful work!!!!
---
Reviewed on

9/14/2017
Teresa B
We can't say enough great things about Janet. Not only is she extremely talented, she is a true professional. Everyone at our daughter's wedding was amazed by how beautifully she captured Mark and Amanda's first dance. I highly recommend her, and will definitely use her... Read More again. I would give her more stars if I could!!
---
Reviewed on

9/11/2017
My wife and I could not be more pleased with the beautiful painting Janet did of our daughter and son-in-laws wedding. It is gorgeous and the artist captured the magic of the moment and their special day. The colors and energy of the night are beautifully painted on canvas and... Read More will be a lifelong remembrance of their wedding day. Janet worked tirelessly through the evening painting all night which was amazing to watch and then completed the work within a relatively short period of time from home. She has been a pleasure to work with and we absolutely recommend her highly to anyone. Karen and Cliff B.
---
Reviewed on

8/19/2017
Talia A
Janet is an extremely talented person!! We coordinated all the ideas by a few emails and that was it! The day of she arrived, set up shop near the ceremony and started painting during the cocktail hour. When the party started, she placed herself inside where the guests can come... Read More by and see the progression of the art work. When the wedding was over, she took the painting home and continued to work on it for the month. She sent us updated pictures and asked if we had any suggestions along the way. Our guests loved her and the idea! She was kind enough to ship the painting to us, as we live in California (the wedding was in NY). I absolutely love the painting!!!! Our wedding was July 2, 2017 at Sands Point Preserve if you want to view the picture, you can ask her. Beautiful!!!! Thank you Janet!
---
Reviewed on

8/09/2017
Sara O
My mother gifted my husband and I a painting as our wedding gift. It was the most thoughtful, exciting gift we could have received. Janet has such an amazing talent and is such a kind person. The painting is so beautiful- with the beautiful bold red barn, guests drinking during... Read More our cocktail hour and myself and my husband under our ceremony tree. Every part of the process was so fun- from meeting Janet in her studio in Warwick to sharing my thoughts on style to seeing her create it during the wedding. My guests loved watching Janet paint our big day and even a couple proudly pronounced, 'Look at me, I made the painting!' This piece of art captured our night so perfectly! Every morning before I leave for work I take a second to look at this painting and it always brings a smile to my face- it's the perfect way to start every day. We love her so much my mom asked her to also paint my sister's wedding in November! Thanks so much Janet!
---
Reviewed on

8/07/2017
Rick M
Absolutely amazing! What a tremendous addition to our wedding day. Having Janet there painting throughout the day was a delightful spectacle for us and our guests, and the finished painting is a treasure. Janet is a gem, and I will recommend her awesome service to everyone.
---
Reviewed on

6/29/2017
Douglas C
If you want to turn your event into a unique celebration you should call J.Howard Studios. From the first phone call to the last brush stroke she was first class all the way. When the first guests arrived and inquired "who is the lady with the easel?'' and she patiently answered... Read More every questions to working while everyone else partied she was top notch professional the whole time. She captured our first dance and through her vision and the aid of various photos she was able to create a truly unique memory. The buzz of excitement she brought to our wedding as guests would wonder by and see a blank canvas becoming a master piece is something you must experience to truly appreciate. She also hand painted an amazing pair of wedding shoes that any bride would be amazed by.
---
Reviewed on

6/28/2017
Laurie C
Wow, Took my breath away. She is so talented. She came to the wedding and set up and my guests were in awe at the idea of what she was doing live, and to watch the painting of our First Dance together develop and take form was amazing. This artist also painted my wedding... Read More shoes! One of a kind idea I wanted to do for my wedding. She painted flowers and our names on the shoes to match my wedding colors. I even had my gown shortened so that everyone can see the shoes. The painting she captured our first dance as a married couple and it included all of our wedding party and some family members. I'm not sure if she realizes but there looks to be an angel in the painting that I'm sure is my mom looking down at our happiness, because the only person on the stage was the DJ and I can see him. So I feel doubly blessed. Between the First Dance painting and the shoes I couldn't have asked for or expected the BIG wow factor from all of my guests. I highly recommend Janet Howard from J.Howard studios to do your wedding! Worth every penny! The painting makes me cry tears of joy when I see it. We framed it and it will reside on our front wall , so when we have guests at our house its the first thing they will see. I wish you could see photos. But check out her Facebook page to see more J. Howard Studios!
---
Reviewed on

6/05/2017
Danielle H
She was so so amazing! She captured our special day perfectly! All of our family members pictured came out on point. I am so excited to have this photo to remember this day forever. She was so at ease to work with and was very reliable. It made such a difference in our wedding... Read More day and all our guests loved this piece. They all stopped by and checked out her process throughout the night. A great treat to have!!!
---
Reviewed on

2/03/2017
Nancy and Greg M
Janet painted a beautiful scene from our daughter's wedding and she truly captured a very special moment. Our guests thoroughly enjoyed watching her paint during the reception and were extremely impressed with her artistic talent. Our daughter and son-in-law now have a... Read More wonderful keepsake from their extraordinary day.
---
Reviewed on

1/30/2017
Janet of J. Howard Studios created an incredible masterpiece at our agency's first black tie gala. Not only is she a talented and amazing artist, she is a wonderful person. Our guests loved interacting with her throughout the evening as she captured a beautiful scene from the... Read More event. Offered as part of our silent auction, her live-event painting was popular amongst bidders and helped us meet our fundraising goals! The winning bidder provided us with a photograph copy of the painting, so we will always have a remembrance from this lovely evening. You will not regret having such a special and unique creation from your special event. We can't wait to have her back and have already booked her for our next black-tie fundraiser!
---
Meet The Owner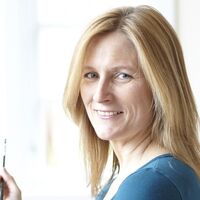 Janet Howard-Fatta
I am passionately dedicated to creating works of art that will be keepsakes for a lifetime. You can trust I take special care to details that you want in your work of art and the nuances of your event. I have been a fine artist my whole life, painting people and landscapes. When I painted a friend's backyard party a couple of years ago I realized I had a business- a service of documenting celebrations and gatherings. What is the ultimate gathering? A wedding! Since then, I have painted several weddings and fundraisers and I am always touched by the timelessness of love across all cultures.