Home

LOL Photo Booth
Details
Online Proofing, Digital Files, Photo, On-Site Printing, Photo Props, Video Booths, Photo Booths, Social Media Sharing

Contact Info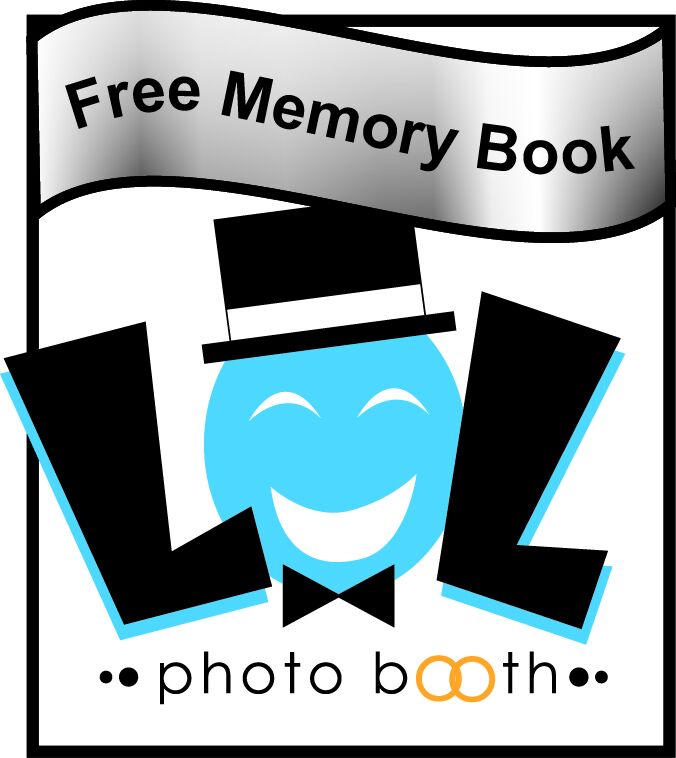 Address
9509 N Cleveland Ave, Kansas City, MO
Serving Kansas City and surrounding areas
(816) 686-2835
WEBSITE
LOLPHOTOBOOTH
Reviewed on

7/20/2015
Emmalynn R
They were a huge hit at our wedding! The only thing I would do different is have them stay longer! They were great to work with and a joy to have at our wedding! Very personable!
---
Loved it!!
Reviewed on

8/04/2014
Natalie L
We loved working with LOL Photo Booth KC. They were easy to get a hold of and greatly contributed to the fun atmosphere at our wedding reception. We especially liked the scrapbook, which we took on our honeymoon. The photo booth is large enough for at least 5 people and they... Read More bring TONS of fun props. I would highly recommend LOL photo booth to anyone looking for a great photo booth vendor for their wedding.
---
Fun, energetic and professional
Reviewed on

12/06/2013
We had a wonderful experience with LOL Photo Booth. I had called many others and they were by far the most professional on the phone. Their booth was very nice at our Staley Farms Country Club venue. They did a great job of rounding people up to make sure almost everyone came... Read More to the photo booth. They had really fun props which made for some very fun photos. The owners are a very professional couple that were very pleasant to work with. You will be happy if you choose LOL Photo Booth! It was like the finishing touch to our reception.
---
Wedding
Reviewed on

11/22/2013
Jennifer F
LOL Photobooth is awesome! If you are considering having a photo booth at your next event you need to call LOL! They really interact with your friends family and guests and really get the party started with the photos!! I loved every last detail they incorporated into our photos... Read More for our wedding! Our family members who we thought would never get in the booth did and had a blast!! I highly recommend LOL Photobooth!!
---
Photo Booth was a HIT!
Reviewed on

9/10/2013
STEPHENY B
Everyone had a blast with the photo booth. Brandon was excellent to work with and was helpful every step along the way. Even my photographer got some pics in the photo booth! Would highly recommend LOL Photo Booth for your next event.
---
Stop reading reviews and just book them already!
Reviewed on

8/30/2013
Everyone loved the photo booth! They were so sweet and nice to everyone. The book they made for me was great! Now I have copies of everyone's pictures with notes that they left for us! Every bride needs a photo booth, and LOL is the best!
---
Perfect!
Reviewed on

8/30/2013
Brandon and Tellen were amazing. Top of the line equipment, along with their friendly and outgoing service made the photo booth the hit of the reception. Now all we need is another reason to have a photo booth!
---
Wonderful!
Reviewed on

8/23/2013
Kevin R
They helped us at our wedding and we loved having it!! In getting ready for the wedding they were great to work with and at the wedding they were polite and respectful. Our guests absolutely loved the booth and the props they used. They even made sure to get us (bride and... Read More groom) in the booth before the reception was over. We feel like we got alot for the money and will be so glad we have this book to remember our special day. And, we have digital images of our guests looking funny to blackmale them later :)
---
LOL
Reviewed on

8/08/2013
LOL was awesome! Guests enjoyed themselves in the photo booth.
---
Pretzer Wedding Party!!!!
Reviewed on

7/26/2013
If you are in need of a photo booth for any event especially for a wedding you have to go with LOL Photo Booth!!! I was the niece of the bride and all of her aunts and uncle bought this for their gift. LOL was fun, easy, affordable and most of all accommodating to us!!! LOL did... Read More an amazing job and allowed all 350 plus guest feel welcome into the booth numerous times. Brandon was quick to respond to any questions we may of had and was very professional!! If you are wanting a great time with wonderful pictures of your event you can't go wrong with LOL Photo Booth!!!!!
---
Great experience with professional and quality photos
Reviewed on

6/26/2013
Ashley R
We used LOL photography in our wedding and had a great experience. The were easy to work with, friendly, professional, and affordable. We loved how they put our wedding logo on the bottom of the photos that our guests got to keep and how we also got a photo album and digital... Read More copies of all the photos taken that evening! -Stephen
---
LOL Photo Booth
Reviewed on

6/19/2013
Alyssa B
I loved having the LOL Photo Booth at my wedding! It was so fun having the guests have their pictures taken and a great way to create a guest book. I was so pleased with the book that they made me after with all of the photos from our wedding. It was ready when we got back from... Read More our honeymoon and I didn't have to do anything! I would HIGHLY suggest LOL Photo Booth to anyone!
---
made the party!
Reviewed on

6/12/2013
amanda r
we got a groupon for this photobooth... unlimitied everything! not only did we get our own prints of all the guests... we were also able to access it online. best and easiest photobooth ive seen!
---
Mrs Caitlyn Hamilton
Reviewed on

4/28/2013
Caitlyn H
The couple at LOL Photo booth did a FANTASTIC job at my wedding! The place I had the reception required that they have insurance, they quickly got a copy of the insurance paper and emailed it to my location. They did a wonderful job setting up, providing props, and... Read More accommodating my guests. All my guests said they were courteous and and very nice. All my guests said they LOVED the photo booth. I cannot say enough good things about LOL Photo booth!! THANK YOU for helping make my wedding day a fun event!
---
Best I have ever seen at any wedding.
Reviewed on

4/23/2013
Terri R
Brandon and Tellen were the most professional and fun for our Photo Booth. They visited with guests, encouraged everyone to participate. The memory book was fantastic. They even talked with my daughter, the bride, to help them design the book cover and photo strips. They... Read More were so AWESOME!! I highly recommend them.
---
LOL Photobooth
Reviewed on

2/06/2013
Meghan K
LOL Photobooth was very professional and interactive with our guests and created a great time for everyone at our reception. I can honestly say our wedding reception would not have been the same without Brandon and his LOL Photobooth staff. They did great work for a great price... Read More and I would highly,highly recommend them for any wedding reception or event. First Class crew!!! Derek Miller
---