Home

LoveinTheory
About this Vendor
Envisioning the modern fairytale
modern, simple, and with a non traditional edge, Photo Philosophies seeks to fulfill a vision for brides and grooms who want something out of the norm. Jacquie & Richard team up to bring non obtrusive professionalism with a fun, calm work ethic to create genuine, candid, and simply kick ass photos.
Details
Bridal Portraits, Engagement, Trash The Dress
Destination Weddings, Digital Files, Printed Proofs, Photo, Second Shooter Available, Social Media Sharing
Contact Info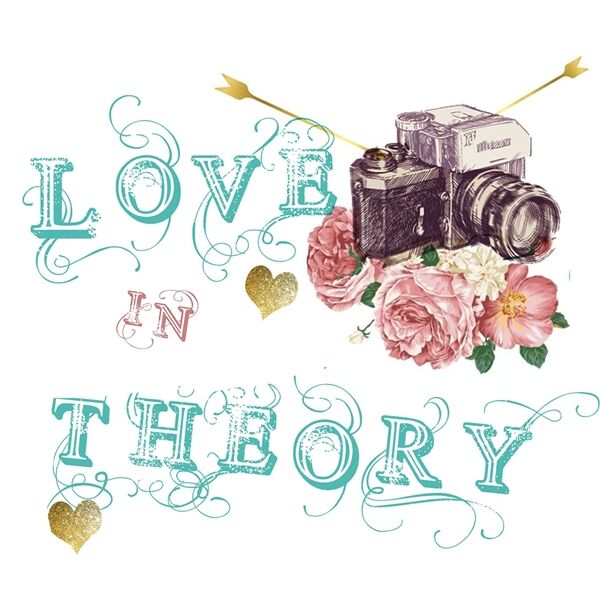 403 East 79th Stret , New York, NY
photo philosophies = phenomenal
Reviewed on

5/21/2014
Ganesh R
I won't bury the lead: working with Jacquie (proprietor of Photo Philosophies) was an absolute dream. No praise we can heap can do justice to her talent, professionalism, and charisma. We absolutely loved working with her and recommend her every chance we get. If you are considering working with Jacquie and her team - do it, you will not be disappointed. Jacquie begins all client engagements with an introductory meeting to ensure there is good chemistry and alignment. We found this to be such a useful part of the process. Wedding photographers are there through so many intimate and important moments in the wedding, and it was so helpful to have established trust and rapport with her. Jacquie is a consummate professional. She knows the right questions to ask, understands how to read vibes, and can direct poses and compositions adeptly. During the wedding, she struck a perfect balance of "checking in" - while working tirelessly behind the scenes to document natural moments to achieve a photo-journalist effect. Her partner, Richard, was also great to work with. Now - the photos. Holy crap. The photos are amazing. We love the light, compositions, and textures throughout. The candid moments she captured were beautiful. We had some (we assume) annoying requests - such as photoshopping blemishes, etc - and she didn't bat an eye. Everyone who has seen our wedding photos loves them as much as we do. If you're fortunate enough to have Jaquie free on your wedding date, do yourself a favor and book her ASAP. She propelled one of the best days of our lives to even greater heights than we could have imagined. Thanks again, Jacquie and Richard!!
---
Amazing Session, Stunning Pictures!
Reviewed on

2/11/2012
Lauren B
Jacquie with Photo Philosophies shot my Boudoir photos as a gift to my husband on our wedding day. She was absolutely amazing every step of the way. Jacquie helped give me a sense of what to bring to our session (jewelry, heels, multiple ensembles), researched different locations for us to shoot because I didn't want to do it at our place, and quickly worked to find a time that was convenient for both of us. This was no small task as we were both very busy and I finally got the courage to do a boudoir shoot just 2 weeks before our wedding. Jacquie not only made the time to do it, but also turned around some of pictures very quickly so I could have them for our wedding day. I was extremely nervous being in itty-bitty clothing in front of a stranger, but she made me totally comfortable and I felt I was with a very professional friend. Jacquie really knew what looked good on camera and made me feel comfortable posing. The pictures turned out great and my husband absolutely loved them. She also presented them to me in a lovely box so they were gift-ready right away. Thank you, Jacquie, for these wonderful pictures that my husband and I will have forever. When I'm old and wrinkly...we will still have proof that one time I was young and hot! Haha!
---
Look no further!
Reviewed on

2/11/2012
Lynne C
We found Jacquie through a friend who used Photo Philosophies for his wedding. After meeting her, my husband and I immediately knew she was the right photographer for us. We wanted photographs that weren't overly staged or typical, and Jacquie's vision matched ours perfectly. She's an artist who has such an eye for detail and beauty. She captured moments of our wedding that were absolutely priceless, and when we looked at the pictures for the first time all the fun and excitement of the day came through every shot. My friends and family were floored by the quality of the pictures, and my husband and I were thrilled. Jacquie can easily charge much more than she does; I've really never seen more beautiful wedding shots in my life. On top of the quality of the photos, Jacquie is utterly professional. She answered every call, email and question quickly and thoroughly, and she was lovely to work with. She's the kind of person you want to deal with on your wedding day because she's patient and funny and totally cool. She's definitely going to be my lifelong photographer. Snatch her up!
---
Highly recommended, beautiful aesthetic, great personality
Reviewed on

7/26/2015
I absolutely loved working with Jacq at LoveinTheory, formerly Photo Philosophies! She worked with me and my husband during our NYC City Hall Wedding, taking photos during the ceremony and around the city afterward. Communication with Jacq was super easy and she was and continues to be very responsive to all my questions before, during, and after our big day. She's also very easy-going and chill to be around, which is perfect for a potentially stressed-out bride. Lastly, I chose Jacq after a long search for a photographer who I felt could take the types of photos I wanted. Beautiful documentary style photos that could capture our personalities and our love of the city was super important and Jacq absolutely delivered!
---
Wedding photos
Reviewed on

7/22/2015
Lauren M
We used Jacquie for our wedding and she was great! She has such a unique eye for photos that we were unable to find with any other photographer. She wasn't your standard wedding photographer with lame poses which is why we chose her. She was so personable and easy to get in touch with. The day of the wedding she had a list of every photo we needed (family, friends, etc) which helped the whole process run smoothly. Will definitely recommend her again!
---
Thoughtful, responsive and easy to work with
Reviewed on

3/15/2015
Photo philosophies was referred to me by a photographer friend and I could not have been happier. Jacq is so easy to work with and has a great eye for detail and for style. She gives you all the information upfront and then let's you make the decision that is best for you and your wedding. I planned my wedding from across the country and I never worried as she was responsive and timely with everything. I wish I could marry my husband every year just to work with her again. Her crew was delightful and never once did I have to worry about the guests and the photographers not getting along.
---
Terrific Pictures
Reviewed on

10/01/2014
Melissa R
Jacqui is very helpful and goes the extra mile. She worked with us every step of the way (engagement, save the dates, boudoir, wedding) and took amazing pictures every time. It felt wonderful to be able to count on her during such a stressful time.
---
Fantastic!!!
Reviewed on

8/18/2014
Alicia E
Jacquie is a fantastic photographer. I had always heard the advice make sure you like your photographer because they'll be with you all day. Well, Jacquie first took the time to really get to know my fiancé Michelle and I as a couple and we really hit it off, she really understood the vision and overall look that we wanted for our wedding and her style of photography was just perfect. We had fantastic e-shoot; friends, family members and co-workers commented that our pictures looked like they were out of a magazine! All throughout the planning process she had excellent communication, she was friendly and helpful and on our wedding day she was invisible in the sense that she was never intrusive but yet always exactly where she needed to be to capture the perfect shot. I couldn't be happier with our decision to use Photo Philosophies. I feel like we walked away not only with the pictures of our dreams but also a new friend. ...There are plenty of things that will create stress around a wedding, use Photo Philosophies and photography won't be one of them!
---
Wedding Photography
Reviewed on

7/23/2014
sara y
Jacquie Lew of photo philosophies is truly amazing. Her photos definitely speak for themselves. My husband and I wanted someone young, funky and energetic jacq fits the bill perfectly. Her work is candid and different, we wanted no part in posed photography. Jacq and her associate Richard shot our wedding day and they were great, so fun to work with, made us feel so comfortable and really were a blast to be around. Jacquie also included free engagement photos at the location of our choice and those came out beautifully. It was also great to be able to get to know her better before our big day just to make everyone more comfortable! I cant say enough good things about Jacquie and the team at Photo Philosophies! Highly recommend!!
---
Unique, talented and fun...best way to describe Jacquie Lew
Reviewed on

7/21/2014
Our photographer was Jacquie Lew. We requested her for our engagement photos, and we were so impressed by her calm, confident, and cool eye for getting interesting and unique photos that we asked her to be our wedding photographer as well...in Mexico! Lucky for us, she wasn't booked yet and not only did she capture every incredible and memorable moment, but Jacquie was helpful, accommodating and supportive throughout the entire wedding. We didn't ever feel like we were conducting a business transaction for services, rather, we were working closely with a friend who had awesome photography equipment! We highly recommend Photo Philosophies for any special event or photography need.
---
Photo Philosophies
Reviewed on

7/21/2014
Veronica F
My husband and I were always last minute with certain details of the wedding. We were in dire need of a photographer and everyone who was either recommended or we found online were booked or just didn't have the look we were going for. I stumbled upon a website for Photo Philosophies, and instantly I knew we found our photographer. Jacquie Lew's photo's online were beyond amazing and when we first met with her, not only was she so easy going and laid back, she was fully prepared to walk us through her experiences with shooting weddings; giving tips, getting an understanding of who we are as a couple so it's portrayed through photos, and being flexible with payments. We were on an extremely tight budget, but knowing that she was willing to work with the payments made the decision all the easier. We immediately moved forward with her, and that was the best decision we made for the wedding. Because we were only a few months away from our wedding day, she urgently scheduled the engagement shoot (I HIGHLY RECOMMEND) and we had an amazing day. Her assistance in creating our look and feel for the shoot was brilliant and her turn around time to get us the photo's were quick and efficient. Jacquie is beyond professional and such a joy to work with!!! In addition to photographer, she was able to recommend a brilliant videographer in the 11th hour. She is a powerhouse with her camera, see's visions that don't make sense right away but when it's all put together it's genius!!! My husband and I made our budget stretch and it was WORTH EVERY PENNY!!! The one thing I would never cheat myself on is a photographer, and Jacquie has proven that she is worth every dollar that you spend. Photo Philosophies, we can't THANK YOU enough for the wonderful work you've done for us!!! We highly recommend Photo Philosophies to shoot your big day, you will NOT be disappointed!!!
---
So talented!
Reviewed on

7/21/2014
Jacquie Lew from Photo Philosophies did the photo shoot for our elopement in New York City's Central Park. She is extremely talented and creative, and she has such a beautiful way with Natural Light! The photos I've seen so far are amazing! They are actually so good, that my mom looked at them and said "they look like they were taken off a magazine". She not only spent time with my husband and I, but also included my parents and my maid-of-honor in the photos. Then, because she is so sweet, she took a few photos of my parents by themselves, so they could have professional photos to celebrate their 37 years of Marriage! I whole heartedly recommend Jacquie and Photo Philosophies!
---
Awesome photog!
Reviewed on

7/17/2014
Heather S
Jacquie is so easy to work with and so great! She puts you at ease and makes it so easy to relax. We also loved loved loved all of the photos she sent us! I actually use one in my work profile and someone told me today "You have by far the nicest photo in outlook, you look like a doll" All thanks to Jacquie! We even re-booked her for our maternity photos!
---
Perfection
Reviewed on

7/17/2014
Leah R
The entire Photo Philosophies crew was a dream! Jacquie's skills are incredible she knows exactly how to frame the shots and get the best pics you could imagine! I was blown away but the final product but more than that Jacquie is fun and calming and incredibly organized and helps you to structure your day so you get the most from her. I can not recommend this vendor enough. 10 stars!!!!
---
Absolute Artists
Reviewed on

1/14/2014
Brittany S
Jacquie and Richard are truly artistic geniuses! They brilliantly captured the very essence of our wedding. Jacquie's personal touch added numerous pictures to our collections that highlighted my core values. Her delicate touch showcased the most minor details and the largest themes of our day. Richard's edgy style paired perfectly with our groomsmen. Their pre-ceremony pictures capture a masculinity and flair that is unprecedented. This pair was easy to work with, accommodating, patient and fun! They listened attentively to our vision and brought it to a level we could not have imagined. They were amazing, and our pictures are as well!
---
Amazing!
Reviewed on

10/28/2013
Michael V
My husband and looked at about 100 wedding photographers online and narrowed our choices down to a few. And once we met Jacquie, we knew that we wanted her to be our photographer. Not only do her photos have great composition and simply look beautiful, we just felt very comfortable with Jacquie. She gets to know her coupes' interests, what is important to them, who in the wedding does not get along and does not want to be photographed together :), and is just a calm and collected person, which is important to have on the big day. Our wedding pictures that she and her partner Richard took turned out gorgeous! My husband and I are having a difficult time picking our favorites to include in our album. We are very happy that we went with Photo Philosophies. Jacquie was also so helpful throughout the entire wedding planning process. She was able to recommend another vendor that I went with, and helped me organize the timeline for our big day.
---
THE BEST!!!
Reviewed on

10/03/2013
Jaime L
Can't say enough about how wonderful it was working with Jacquie for my wedding! She is the perfect mix of professionalism, quick to answer any questions and respond to emails very promptly and warmth making you feel completely at ease. Her eye is amazing! Looking at her photos a month later, all feelings and emotions come right back, she captured every moment perfectly! We were definitely looking for a certain photographer, we wanted to stay far away from posed gimmicky photos, we wanted organic and natural someone who could catch the "essence" of who we were and capture it. Jacquie did that flawlessly! So so so glad we found her and recommend her highly to anyone.
---
A natural choice
Reviewed on

10/02/2013
Jacquie's exacting professionalism, calm demeanor and connoisseur's eye makes her and Photo Philosophies a natural choice for weddings, engagement shoots and/or anything else photo-related you may want. A personal bonus: I felt like I made a friend on my wedding day, who only wanted me to have the best experience possible. "Above and beyond" indeed!
---
Highly Recommended
Reviewed on

8/08/2013
Madalina R
We chose Photo Philosophies as our wedding photographers after meeting with Jacquie and seeing her portfolio. It showed she has an amazing eye for capturing unique and beautiful photos. As a fellow photographer with a set vision of what I wanted my wedding photos to look like I knew that Jacquie and Richard will be able to capture every moment just the way I pictured it. They did an awesome job and we will always recommend them to our friends and family. They were very professional and a pleasure to have them as our photographers. Jacquie always answered all my emails quickly and delivered the final product in time and beautifully put together. They did not only capture all the classic shots but also got many original poses which we absolutely love. Their photos are like a story book of our amazing day, and at no point in time did we feel like we were pulled away to pose, but instead you see the emotions through the entire day. They worked very quickly to capture the family and bridal party shots so that we did not miss any part of our cocktail hour. And they captured great action and still photos of all our guests. All our family and friends keep saying how the photos belong on the cover of bridal magazines :) It was an all around great experience to have Photo Philosophies as our photographers and we highly recommend them.
---
Phenomenal Photographer!!
Reviewed on

8/06/2013
Stacy-Ann B
My fiancé and I purchased a Groupon for our engagement photo session in October 2012. The promotion was to expire April 2013 and with my busy work schedule I wanted to ensure that we booked our e-shoot date quickly. I reached out to Jacquie, who confirmed the date and location we wanted for April 2013. Fast forward to six months later the day of our e-shoot. It rained that morning and we were apprehensive about doing a shoot outdoors with the rain coming down. We contacted Jacquie, who was so understanding about how we felt and she immediately suggested rescheduling the shoot for a later date. My fiancé and I were very happy about this and so pleased with how accommodating Jacquie was especially since our promotion was to expire in a couple days. We rescheduled for 2 months later, and what do you know?... It rained on our rescheduled date. Again, we reached out to Jacquie who offered to do the shoot the following day right before another shoot she had scheduled in the same location. The day of our e-shoot was sunny and beautiful. We met Jacquie and loved her personality immediately. Not only was she the sweetest but she also asked us meaningful questions throughout the shoot in trying to learn more about us as a couple. We brought our dog and a few props for the shoot, which Jacquie effortlessly incorporated. We LOVED all the shots with our dog, who is such a star in front of the camera haha. Jacquie was just exceptional! She was easy to work with, creative and so open to ensuring that our love and ideas were captured. We received our online proofs to share with our family and friends in less than a month after the shoot. Our CD with the images was in our hands only a couple weeks after that. The packaging was impressive and just solidified the fact that we were working with a true professional. We knew we did not have to meet another photographer. We had such a great experience working with Jacquie that we decided to book her for our wedding. We're so excited about our wedding day and know that Jacquie will definitely capture sweet memories for us.
---
Amazing!
Reviewed on

8/05/2013
I had an engagement shoot with Jacquie. She was fantastic! She took so much time communicating about our shoot, helping me plan the perfect theme. She even stuck with us through 3 location and wardrobe changes! We got so many great shots that I can't wait to see what she does with our wedding!
---
Amazing job!
Reviewed on

7/20/2013
Lauren W
Jacquie was a pleasure to work with! She flowed with the day and evening and we didn't even know she was there the whole time. Amazing!! She also took great engagement photos as well. She works quickly and smoothly, attending to all the details and adjusting to the situation very well. We never had any doubts or nervousness the whole time from the moment we met until we received our pictures. We got in all the shots we requested and much more! She loves what she does and does it well. We highly recommend Jacquie!
---
INDESCRIBABLE, INCREDIBLE, BEST OUT THERE
Reviewed on

7/20/2013
Laura M
Jacquie and Photo Philosophies is the best there is! Everything leading up the wedding and after has been an absolute pleasure! She is super easy to work with and so creative. Everyone is raving over our photos!! I know that we will have a lasting relationship and will continue to use her for any future projects and photo needs. Thank you isn't enough!! xoxoxo
---
Photo Philosophies GETS IT!
Reviewed on

7/19/2013
Serena A
Jacquie/Photo Philosophies gets it! Not only does she make it priority to set the stage for wedding photos perfectly based on the personalities of her clients, she also incorporates unique and artistic viewpoints that really helped to highlight our wedding. She captured our elopement from start to finish in a thoughtful, cohesive, and stunning way. Her technique and her photography ability is really sets her apart from your traditional wedding photographer. Logistically, she was always on time, prepared, and even helped in the wedding planning process. She spend time making props for the day and was presented in a professional way. I definitely plan to work with her again!
---
Jacquie has an artistic eye!
Reviewed on

6/18/2013
Winnie W
What can my fiance and I say about working with Jacquie from Photo Philosophies that hasn't been said already! For one, we got her for a steal (livingsocial) with the level of professionalism and artwork she provided us on our first professional photo-shoot (engagement pictures). She was quick to reply to our questions and even friendlier in person. She was extremely accommodating to us, and we were just very lucky to have worked with her as our first professional photographer. You can tell that she genuinely loves what she does and her work shows every bit of detail and imagination that you would want. Don't worry about being awkward in front of the camera, because that's how we felt initially but Jacquie made quick work of that apprehensiveness with her carefree attitude and giving you suggestions when you asked for it. Her work shows for itself; if you still have any hesitation on booking her, take a look at her website and Photo Philosophie's Facebook page. You'll be very happy that you chose Jacquie, as we were! Thank you again Jacquie - Winnie & Harry
---
Meet The Owner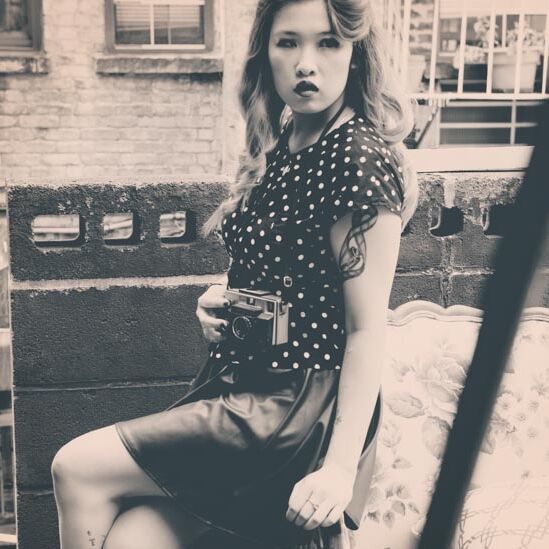 Jacquie Lew
Jacquie is originally from the golden state of California. With a background of painting that started at age 15, she had always intended to major in drawing and painting at UCLA. However, after one year and with the encouragement of her siblings, she picked up a film camera and lived life in the darkroom. She is highly influenced by her non traditional upbringing and works of art when studying Art History as a minor. One of her largest influences both idea and compositionally are fairy tales and beautiful chaotic writings such as Alice in Wonderland.
Send Message