Home

Lovely Event Planning
About this Vendor
Custom Service Tailored To You
OUR APPROACH Choosing a wedding planner is personal. We communicate with our couples frequently, sometimes daily basis and often we're involved with personal aspects of their life; so we think it's important to offer personalized service. At Lovely, we build partnerships with our clients and prioritize open communication, starting with your quote. SERVICES No wedding is ever the same and every couple has different needs and capabilities. We don't believe in boxing couple's into packages. We'll work with you to build a custom proposal tailored to you and budget. Schedule a call or meet us for a coffee for a complimentary consultation. OUR COUPLES HAVE BEN FEATURED IN: Martha Stewart Weddings, Carats & Cake, Wedding Lovely and more!
Details
Engagement Party, Getting Engaged, After Party, Bachelor Party, Bachelorette Party, Bridal Luncheon, Bridal Shower, Rehearsal Dinner, Welcome Party, Rehearsals + Parties, Ceremony, Cocktail Hour, Day After Brunch, Reception, Rehearsal, Wedding
A la Carte Wedding Planning, Budgeting, Day-Of Coordination, Full Service Wedding Planning, RSVP Tracking, Wedding Website, Planning

Contact Info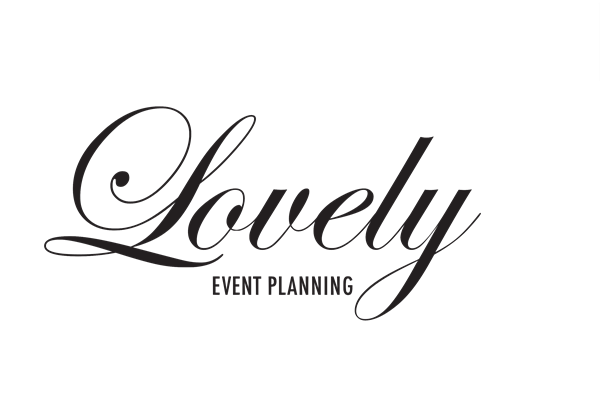 Reviewed on

6/07/2017
Alyssa B
Kristen is phenomenal. She is a wedding goddess and truly the greatest asset you could ever expect to help you plan the greatest day of your life. Initially, I was vehemently opposed to hiring a wedding planner- I thought it was a waste of money, our previous experiences with... Read More wedding planners had been disastrous, and I've planned events for hundreds of people before without any hired help. But Kristen made our lives, and the entire planning process, infinitely easier. She navigated between my and my husband's more casual/earthy preferences and my mom's more formal requests. I think I would have lost my mind if she wasn't around to help. In the end, our rustic-elegant wedding was lightyears beyond perfect. Our family and friends are still raving about what a beautiful, happy wedding it was. Kristen saved us monstrous amounts of research time and money with her knowledge and creativity. She knew where it was worth it to spend or to DIY without driving ourselves nuts. When I pulled a couple photos to give her a glimpse of our wedding vision, she immediately turned around with a Pinterest board of photos that was spot-on. And that made everything easier, especially with the florist (FYI for those of you who don't know flowers, she is a flower genius). She helped find gifts to give out to all the women (my wedding was on Mother's Day), printed/folded our programs, created a flip-flop basket, handled all the signage, and put together a "Bucket List" for our guests to sign. She was able to take care of all the small details that helped make the wedding feel that much more personal. She's also incredibly organized. She handled the hordes of vendors and payments, called and compared pricing, and sent us off with lists of things we wanted to take care of to keep us organized and ahead of schedule. Tell her anything once, and you can trust she'll take care of it. And I can't tell you how many vendors I encountered that made me feel like my wedding was just another gig. Which is understandable, from their perspective. But Kristen actually cares, and helped me get so excited about the wedding. She knows that this is likely one of the most important days of your life, and will treat it as such. She responds as soon as she can (sometimes immediately, if she's available), and will even be there to give you the biggest hug and pep talk if you get overwhelmed (it may have happened). I can't tell you how much of a difference it makes. Most importantly, she is just the warmest, most wonderful person you'll ever meet. You can't not love her. She's the person you'll enjoy talking to and spending time with. She's just a million percent pure joy. If you're even considering hiring a wedding planner, she's the best choice out there.
---
Reviewed on

10/30/2017
Jennifer A
Kristen is my savior!! As someone who works in the industry…I tried my best to do everything myself. However, I knew I needed someone to be there the day of to troubleshoot any issues. I really just wanted to let go and enjoy every minute of my day! I turned to Kristen, whom... Read More I've learned from past experience was amazing! That being said…I didn't know just how much I needed her until the last two weeks. I couldn't handle any more and she came in and took all of the last minute details off of my very full plate. She was an absolute blessing!!! She contacted all of my vendors, coordinated all deliveries, adjusted timeline issues and made the day run absolutely flawlessly. I truly enjoyed every single minute of the day and didn't have to worry about a thing because Kristen handled everything. After the wedding I got the most wonderful feedback from family members as well as all of my other vendors (and industry friends). Family and friends all said how kind and helpful she was. My vendors all made it a point to tell me how gracefully she handled any issues and what a pleasure it was working with her. Kristen, I cannot thank you enough for your help!!! XO
---
Reviewed on

10/29/2017
Kelly N
Kristen is absolutely wonderful and was the best investment we made by far for our wedding day! Initially I was unsure if we needed a wedding planner and Kristen was open and honest that I could manage on my own but clearly outlined the services she would provide as our... Read More day-of-coordinator. When we decided to move forward, we did not realize how much we truly needed Kristen and how beneficial she would be both in the coming months and especially on our wedding day! She proved to be so much more than a day of coordinator and went above and beyond our expectations to proactively call and confirm all our vendors months in advance, and stayed in touch with us throughout the entire process. I quickly came to value her expert opinion and trust her to get things done and help make my vision come to life. Kristen is extremely well organized, very responsive, and took care of every little detail we asked and handled many more we would not have known to ask - now we can't imagine our wedding without her! I felt so relaxed on my wedding day all because of her and I really cannot thank her enough! We've already recommended Kristen and her team to our good family friends and would highly recommend her to anyone else looking to get married!
---
Reviewed on

10/17/2017
Ryann S
I can honestly say that hiring Kristen to be the day of coordinator for our wedding was the best money we spent, she is AMAZING at what she does. I had a very large wedding with over 300 people, a large wedding party, and I was bringing in a lot of rentals and decorative items... Read More to personalize the event space so I knew I would need some help, and THANK GOD for Kristen. When I initially met Kristen, I knew she was the right girl for the job because I immediately felt like I have known her for years. She is such a personable, caring, down-to-earth person and anytime that I was stressed out about anything she knew just what to say to reassure me that everything was going to work out perfectly, and it did. Kristen has an amazing sense of detail and organization and since she has such a strong background in this industry she asks questions and brings to your attention details that you would have never even thought of. The weeks leading up to the wedding she did a walkthrough of the venue with me, developed a timeline of the day, hair and makeup timeline for my bridesmaids, a phot shot list, reached out to every vendor to introduce herself and let them know she was the contact for the day, and she even came to our rehearsal to make sure everything was organized and everyone knew where they had to be. The day of she was at our ceremony for flower delivery, set up of other personal items, and organizing the bridal party's procession. At the reception she set up every personalized detail from signage, to escort cards, candles, flowers, a memory table, our sweetheart table. She even placed the floral on our wedding cake! When it was time for the reception to begin and she brought us into the venue it was beyond what I could have imagined and I owe that in large part to Kristen. If you are thinking of hiring a wedding coordinator or day of coordinator, I highly recommend Kristen as she is truly the best at what she does.
---
Reviewed on

10/10/2017
Christine M
We hired Kristen as our day-of coordinator for our wedding this past July. She was very helpful along the way. I really appreciated her down-to-earth approach. She's sensible and will lay out the pros and cons in various situations to help you come to a decision. Her knowledge... Read More is vast and she asks the right questions to make sure everything is accounted for. At our wedding, Kristen was there to make sure everything went smoothly. She assisted with the transitions from the field, to the barn, to the tent, and ensured that our vision was carried out. I'm sure she did a lot behind the scenes, and my bridesmaids told me that Kristen magically appeared when they needed her. Hiring her was one of the best decisions as it took all the wedding day stress off my shoulders and allowed me to truly enjoy the moment. Know that she will go above and beyond to make sure you are a happy client!
---
Reviewed on

10/04/2017
Julio E
Kristen is A-M-A-Z-I-N-G! Her attention to detail is crazy, her ideas are sensationally creative and her positivity is contagious. Trust me, you won't be disappointed with Kristen. She planned our entire wedding from start to finish with such precision and focus. Every little... Read More detail was considered far beyond anything I would have ever thought of myself. As the groom, she assessed the areas that I was interested in being involved at the beginning of the process (music and food) and made sure to include me when appropriate. There were also several points along the way where she encouraged me to get creative and put my own touch on certain aspects of the wedding (e.g. bathroom signage and amenities). She knew when to take control and make decisions and when to solicit feedback. I'd definitely recommend her to my buddies and I'm sure their (future) wives will also be thoroughly satisfied.
---
Reviewed on

9/11/2017
Eden C
Kristen was the best decision I made for my wedding. I was planning an at-home wedding on my in-laws property, and thought I just needed her help with the odds and ends, and wanted to secure a day-of coordinator as well. Turns out I actually needed Kristen every step of the way... Read More because I'm not even close to being knowledgeable when it comes to the intricacies of event planning. Kristen understood my budget and had creative alternatives for vendors outside of my price range. One of the toughest vendors for me to lock down was a photographer. Kristen was so patient with me, and kept sending possibilities until we found the most perfect, amazing photographer and hired her on the spot. Kristen is the person you want in your corner while you're dealing with in-law stress, family chaos, being overbudget -- the works! As my wedding drew closer, I began to get overwhelmed juggling the details and running my own business, and Kristen was the most perfect, calm voice of reason during my bridezilla moments. She stepped right in and took charge of everything, and my vendors loved her. Since my wedding three months ago, I can happily say that Kristen is now my friend. We even went for mani/pedi's last week because I missed calling her about napkin textures and seat cushions. And because she gives so much of herself to every client she works with, make sure to book her early before her calendar is full! She's seriously the best decision you could make!
---
Reviewed on

7/23/2017
Eugenia Y
Out of the many decisions we had to make during the wedding, hiring Kristen was surely one of our best. With our wedding already planned, we were looking for someone to make sure that everything went smoothly on the day. Looking back, we know how valuable it was to have her... Read More there. She put us at ease on the day---having witnessed her swift and precise coordination of our vendors throughout the month. She knew every detail of what we wanted, having studied our packet of schedules, photo lists, seating charts, props etc. She is sweet and fierce, open and experienced, the perfect wedding day ally to have on your side. We are truly thankful to have found her!
---
Reviewed on

5/11/2017
Claire C
I don't care if you are the most organized person in the world or your venue handles multiple weddings a weekend - Hire Kristen!! Let me back up - I am an EXTREMELY organized person. My wedding spreadsheet was 21 tabs, with 3 different To Do lists. I booked vendors way in... Read More advance and kept close tabs on all of our wedding decisions. I was getting married at a venue that books up more than a year in advance and is used to having multiple weddings each weekend. However, about 3 months before my wedding I started to find myself stressing out about the tiny things I would need to do on the day of. I also started to stress out about having to coordinate across 10+ vendors. My now husband noticed and suggested we look into hiring a wedding coordinator. Hiring Kristen was hands down the best wedding decision we made. Kristen was so organized and was always two steps ahead of me whether it be related to the weather, handling the gifts, or making sure senior guests were taken care of. I would have been so much more stressed out had Kristen not been there. I should also note that Kristen had her assistant Nicole also attend the wedding for an extra set of hands, and she was so great. At one point I had off-handedly mentioned to one of my bridesmaids how I hoped one of the buses had made it. Nicole must have overheard because within 5 minutes she came to me and confirmed the bus had made it and the guests were enjoying themselves pre-ceremony. I really recommend hiring a wedding coordinator and that wedding coordinator being Kristen.
---
Reviewed on

1/30/2017
Nicole E
Kristen is the "type-A" best friend that you always wish you had around to plan your big day! Not only is she incredibly organized, professional and well put together; she also personalizes every client experience. Kristen literally thinks of everything from big scale work... Read More permits that are needed to handle an off-site event to the tiniest of decorative details that will make your event sparkle! Kristen is absolutely LOVELY to work with and I highly recommend her for your next event!
---
Reviewed on

1/30/2017
Jennifer B
I've worked on so many events with Kristen – I can't imagine doing an event without her. At the start, Kristen can ideate your vision and make it better. She always keeps the big picture in mind, but has a pinpoint eye for detail. She's not afraid to jump in and take care of... Read More the grittiest details and frankly, you'll never know about it, because it will already be handled. Kristen is straightforward and will not promise things on a budget that can't be delivered. She's fast, fun, creative, and a joy to work with – that's why I've worked with her multiple times – I would book her for anything!
---
Reviewed on

11/08/2016
Eric S
Kristen is an absolute genius! She is extremely creative and brings unique "big-picture" ideas to all the events she produces. Kristen tackles the big ideas and also sweats the smallest details, shifting comfortably between conceptual strategy and flawless execution. She is... Read More dedicated to making sure your event is perfect for you. I want Kristen to plan and produce all my events!
---
Meet The Owner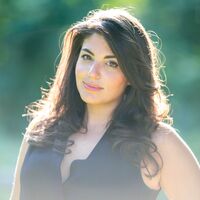 Kristen Estela
I grew up in a kitchen surrounded by hospitality professionals, so it's no surprise I fell in love with event planning. I started in events at MTV, followed by Shutterstock planning events globally. I made a shift from client to service, working at a five-star venue to gain intimate industry knowledge that sets me apart from other planners. I've worked with some of the world's most high-profile people and know the importance of impeccable customer service . Event planning is my passion. I truly love getting to know my clients and creating memorable moments that last a lifetime!