Home

Lovesome Photography
About this Vendor
Celebrate Your Love!
Lovesome: (adj) 1. Inspiring love 1. having or displaying warmth and affection 3. lovely, lovable Lovesome Photography is a boutique studio based in old town Leesburg, VA and specializing in wedding & boudoir photography. Schedule your consultation today!
Details
Engagement, Trash The Dress
Contact Info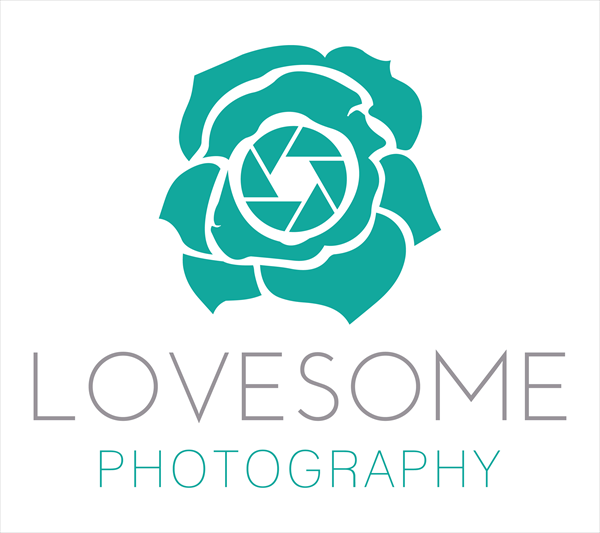 212 Loudoun Street SE, Leesburg, VA
SERVING LEESBURG, VA AND SURROUNDING AREAS
Amazing photographers
Reviewed on

9/22/2012
Dwight B
Lisa and Ian are amazing people to work with. We had to postpone our wedding due to an accident in the family and they were incredibly flexible and supportive. They had wonderful ideas for shots and are both intuitive and creative. Before the wedding, Ian went with my husband to take pictures of him and his groomsmen while Lisa stayed with me. Prior to the wedding, my bridesmaids and I were running around and I was incredibly stressed out. Lisa was instrumental in calming me down and insuring me that everything was going to be fine. Since the wedding, my husband and I have been dragging our feet about the final product we want. Lisa and Ian have been amazingly patient. They delivered us a beautiful product in a timely manner. They were able to discern what would be an important memory for us to capture on film. With SoftBox Media not only did we find talented photographers, we also found two good friends.
---
Best Photographers Ever!
Reviewed on

9/09/2012
Erin M
Lisa and Ian are awesome! We used them for engagement and wedding pictures and the pictures turned out absolutely perfect! We actually just got our wedding pictures back and I cannot stop looking at them...they turned out a million times better than I imagined. My family is going crazy over them. They are both laid back, fun people and super easy to work with; very knowledgable and answered all our questions promptly. We will definitely use them again and again for all our special occasions!!
---
Exceptional Photos!
Reviewed on

7/11/2015
Stephanie G
Lisa at Lovesome Photography was GREAT! She did exceptional work on our engagement and wedding photos! She was always very responsive and flexible with making arrangements, and helped calm my anxious nerves during the big day! I would highly recommend Lisa! I will use Lovesome Photography for future photo needs!
---
Best Photographer in Leesburg!
Reviewed on

7/09/2015
Ashley C
Lisa was beyond amazing as a photographer for our engagement and wedding pictures. She was so much fun to work with and did such a wonderful job. I would definitely refer her to all of my friends and family for any occasion. Hopefully we can use her again in the future!
---
Reviewed on

6/13/2015
Katie O
Lisa at Lovesome Photography was great! She was always very professional, flexible, and responsive. She was also very accommodating and was able to get all of our wedding photos in the brief time between our wedding ceremony and reception. The photos she took were amazing -- all of our family and friends raved at how beautiful they were! She also had a "photo reveal" party for us that was very lovely. I would definitely recommend her to anyone getting married!
---
Lovin' Lovesome
Reviewed on

11/26/2014
We HIGHLY recommend Lovesome Photography!!! Lisa and Ian are amazing people who are truly talented in their craft. They took absolutely beautiful boudoir and wedding photos that we will cherish for a lifetime. Working with Lisa and Ian has been a seamless and enjoyable process. Not only are they highly attentive, making sure that we were completely satisfied with pre-event planning and comfortable on our wedding day, but they also have a wonderful eye for detail that makes their work truly impeccable. Thank you both for your dedication and hard work. We could not be happier!
---
So excited for all the pictures!
Reviewed on

11/11/2014
My husband and I were ecstatic with our photos and the whole process we had with Lisa and Ian on shooting our wedding. Our meetings with them were fun and productive, and the photos from the day are spot on in showing everyone's personalities (and looking their best). We got behind in getting to the venue from hair, so we went to a Plan B Lisa and Ian came up with that worked great. We still got all the formal shots we wanted and the candids from the reception were great, too. I can't say enough wonderful things, especially when we got the photos (which were ridiculously fast in getting turned around); it felt like we could remember the day just as it was. Will treasure the photos always. :)
---
Best pictures ever!
Reviewed on

9/04/2014
Alexandra
Lisa did a great job on our pictures, and from someone who hates just about every picture taken of her, that's saying something! I loved every picture she took, and she seemed so invisible that day, I don't even remember seeing her very much. But we ended up with the most beautiful pictures ever! We definitely recommend her to every one!
---
We love SoftBox Media
Reviewed on

10/01/2013
Patricia H
Words cannot describe how amazing our wedding photos turned out. From the first meeting with Lisa and Ian we knew we were in good hands. Lisa listened to our ideas and saw our vision instantly. Our e-session was an amazing photo shoot in downtown DC. On our wedding day Lisa and Ian were on time and dressed ready for a wedding (our guests were very impressed with this)! During the entire day both Lisa and Ian were one step ahead of us and captured our day beautifully. There is not a bad photo that I have seen. We cannot wait to see our albums. We will be using SoftBox Media for all our future photography needs! Mr and Mrs Tolbert
---
The BEST Photographers!!
Reviewed on

8/15/2013
Erica A
Lisa and Ian are by far the most talented and fun photographers EVER! Every time we met with them we had so much fun! In fact, we are still working with them today. We had our engagement session with them in October 2012 and let them choose the venue and it was perfect. Actually, we left everything up to their judgment and we were never disappointed. They blew us away! They took a lot of time to get to know us as a couple, and as individuals. We met with them on several occasions at restaurants and their office. Even when we couldn't put into words what we liked they knew exactly what we wanted because they knew us so well. The engagement shoot was so much fun. We weren't worried at all if we were getting good shots because Lisa and Ian's work speaks for itself. We had our engagement pictures printed into a bound book that was incredible. We used this book as the signature book for our guests at our wedding. This book is sitting on our coffee table and every time someone visits they comment on how great the pictures look. Lisa and Ian also photographed our wedding and they literally got every second on film. They were able to document every single emotion and event at our wedding without us even aware they were around - even the candid moments that are priceless. Everyone that sees our pictures remarks at how perfect and creative they are. The guests at the wedding spoke so highly of them because they were not only professional, but fun! We also used their photo corner at the wedding reception and all of our guests raved about it. It was so entertaining and I highly recommend it. SoftBox Media's packages even allowed us to get every picture taken in the photo corner printed in a bound book. They have a very fast turn around time on reviewing and providing us with the pictures - we even get access to every single shot. Lisa and Ian were by far our favorite vendor for our wedding. We cannot speak highly enough of their skills and professionalism. We have recommended SoftBox Media to several of our friends and we will continue to do so. You would do your wedding a service by hiring them - they are hands down THE BEST!
---
Wedding Bliss! Do not pass SoftBox Media up!!!
Reviewed on

8/15/2013
Robyn A
Lisa and her husband, Ian, were the photographers for our engagement photos as well as our wedding. I could not be happier with how our photos turned out. Not only were Lisa and her husband AMAZING but they also were in tune with our needs as a couple. We met prior to our engagement session to talk more about our needs for our wedding day and as the bride, I met individually with Lisa before our wedding to discuss more details concerning our ceremony and reception, both of which required multiple family portraits because we had 5 sides to our new family. Additionally, as an interfaith couple they respectfully inquired about the important aspects of our faiths and how they would be included in our ceremony so that they did not miss them when taking photos on our day. Together, they captured all of the small moments that were important to us. On top of that, we received our photos to us within a month and are looking forward to planning our wedding album together. Everyone who attended our wedding and who has seen their beautiful photos have been commenting on how great they turned out. Another important note to mention is that they knew we are HUGE Washington Capitals fans and they even put us in contact with the official Slapshot Mascot for the team. Our rehearsal dinner was Capitals themed and their connection with the team led to a fantastic surprise that my husband will never forget! Since our wedding, my husband (who hates having his picture taken) has even talked about having them do our first family portrait once we have children in the future. Now that is saying something! This photography duo is too good to pass up. I am sure glad that I had them for my wedding! I will always be grateful to them for providing us with such beautiful photos. THANK YOU!!!
---
awesome
Reviewed on

7/15/2013
Greg T
Awesome
---
Best Wedding Photographers!
Reviewed on

10/26/2012
Shannon W
When my fiancé and I met with Lisa and Ian, they were the first of 3 photographers we planned to review. But we knew within minutes that we would hire them. It's not only that their work is fantastic, but they make you feel completely at ease and the whole process becomes very simple. They worked with us to build a package that really matched what we were looking for, and were also helpful in suggestions for our engagement shoot. During both the engagement and the wedding they were efficient and we actually never noticed them "in the way" at all. AND they are fast! Back from our honeymoon and our photos are already there for our review! We hope to work with them in the future, definitely.
---
SoftBox Media is the absolute best!
Reviewed on

10/23/2012
Christiana S
Lisa and Ian are amazing and fantastically talented photographers! They are very pleasant, very patient, and very easy to work with. Our engagement photos were so beautiful that they were featured on a couple wedding websites. And when they did our actual day, the photos were stunning! They captured every little detail (and we were a DIY wedding so there was a lot!) and did a wonderful job at showing the atmosphere of the day. Ian and Lisa are absolutely wonderful photographers and I would absolutely recommend them to any bride any day!
---
FLAWLESS!!!
Reviewed on

10/23/2012
Katie E
If forced to choose one word to describe Lisa & Ian and their work it would have to be flawless. From the moment my husband and I met Lisa & Ian at the showcase, we both knew after seeing their work and meeting with them at their studio that they would be the perfect match for our wedding day. From the get go they wanted to know what we envisioned for our day & how they could fit in to that vision. They did just that! Starting with our engagement shoot. They listened to our ideas for photos as well as suggested lots of their own creative ideas. Our pictures captured images that we will cherish forever. Our wedding day came and they were there on time, ready to go, with cameras in hand! They both took their time to do the individual portraits of my bridal party and the groomsmen ahead of time before the ceremony, while both communicating to ensure my wish of not seeing my husband beforehand was met. Lisa and Ian made everything stress free and made it flow so easily! After the formal posed pictures, I hardly felt like I saw them during the reception. This was not because they weren't there, but because they blended in. Not once did my husband and I feel like we had a photographer following us around all night. Lisa and Ian somehow found a way to just blend in to the crowd all while capturing every single smile, tear, and laugh! When we got our photos back I was excited as I opened the first category of pictures on the site. Instant tears! I laughed and cried through all the photos. I was left feeling like I didn't have enough words to even begin thanking them enough for capturing our day SO beautifully. We are still left in awe as we continue to look at our pictures and reflect back on our special day. As if anyone couldn't tell by now, YES I would highly recommend these two. They are the most genuine, creative, hardworking, and dedicated professionals anyone could ever hope to work with. And more importantly they deliver absolutely flawless work!
---
Love SoftBox!
Reviewed on

9/17/2012
Christopher W
Lisa and Ian are absolutely fantastic!! They were always responsive and flexible, which is very helpful when you're planning a wedding from a few states away! We also couldn't have been more thrilled with their demeanor and presence throughout our wedding day. Our Wedding Mass ran long, so we only had 15 minutes for formal church pictures which would be tight no matter how small the wedding party and families are - but we had a ring bearer, a (feisty) flower girl, six bridesmaids, six groomsmen and large immediate families! They were structured and timely throughout the informal wedding party shots at the reception site, and were very creative, patient and fun during the shots of just me and my husband! An extremely positive experience...We would definitely recommend SoftBox (and already have)!
---
Excellent Photographers!!!!
Reviewed on

11/03/2011
Amanda D
Trying to pick a photographer for our wedding was one of the hardest things because I wanted to be ensured we would have amazing pictures from our Wedding. Once I met Ian and Lisa, my search was done!!! They were friendly and extremely helpful through and through. They were great at helping me do all the pre-planning and picking different sites at the plantation. There were a lot of differnet shots in different locations I really wanted and they were extremely easy going and were able to get AMAZING pictures. It has been near impossible to narrow done the pictures we want for our albums because they took so many amazying pictures!!! I would highly highly recommend them!!! Our wedding pictures are something that was extremely important to me and they did not let me down! You will not be disappointed!
---
EXCELLENT Photographers
Reviewed on

10/10/2011
Kerry S
Lisa and Ian were excellent photographers. We decided to meet with them and look at their work several months before the wedding. They brought examples of their work which looked amazing. I loved their pictures on their website as well. Lisa and Ian offered extremely fair prices. We also got a videographer from Soft Box. Prior to the wedding, Lisa and Ian emailed me a sheet with suggestions of pictures as well as asking what pictures were most important to us. This was an excellent idea, so that they could get a feel for exactly what we wanted. On our wedding day, Lisa took pictures of me and the bridesmaids, while Ian took pictures with my husband and his groomsmen. This worked out beautifully. This way each moment was captured without wasting time. (Their packages are hourly). The videographer began at my house and then went to the men after about an hour or so. At the church, he gave my husband a tiny microphone, so that he can hear our voices at the altar. This ensured a video with excellent quality!!! We had a large wedding party so before the big day, Lisa drove over to where the reception was located and chose places for the pictures! I thought this was above and beyond! She knew that I wanted to have pictures on the train tracks and near the river, so she went and found the perfect places. They were very accommodating and not at all frustrated organizing our incredibly large wedding party. Both Lisa and Ian organized beautiful pictures without being pushy or rude to any of us. They suggested several poses and took our suggestions as well. Lisa and Ian even incorporated my husband's dream of having pictures of us in the mustang. (Yes my husband loves his car!) The pictures turned out perfect! I ordered Thank You cards from them and I got TONS of complements. We used our professional pictures in an accordion style card. Lisa helped suggest what generic message to write and everyone loved them!!!! We see the Thank You cards sitting on counters at several family member's houses. I also ordered 2 wedding photo albums and several pictures to put around the house. I would recommend them to anyone! They were perfect!!!
---
AMAZING photography!
Reviewed on

8/20/2011
Christie M
Lisa and Ian are absolutely AMAZING and I am SO happy that we used them as our wedding photographers. From the day we first met with them, it was clear that they were going to do a phenomenal job. Their sample albums were just gorgeous, and they were extremely professional about everything. They are VERY responsive, and we communicated via email a lot, to make sure everything with the contract worked out exactly right. When we met again closer to the wedding, we worked together to finalize all the timing for the day, and Lisa even made some great suggestions that ended up working out perfectly. On the day of the wedding, Lisa came to the girls and Ian went to the guys for getting-ready pictures, which was perfect, so that everything could be documented beautifully. Once we all came together, they worked together to make sure that EVERY moment was captured, and it was so great to have 2 photographers there to be sure that nothing was missed. Not only that, but they are so professional and inconspicuous that is was almost impossible to tell that photographers were even there (especially in our church), which was very important to us. After the ceremony, we did some bridal party pictures and couples pictures, which turned out to be just gorgeous. They know exactly what light to use, and how to place people so as to get the best photo possible. They worked with us to make sure we got all the shots we wanted, which was not always easy, especially with our huge families. Throughout the reception, it seemed like they were always there to capture every moment of the night. The photos are some of the most amazing, creative, and beautiful pictures, and I am SO happy! I don't think we could have picked better people for the job- Lisa & Ian made everything go perfectly, and they documented the entire day beautifully. My husband and I, as well as my parents and friends, all highly recommend Softbox Media- they are amazing people who do amazing work!
---
LOVED them!
Reviewed on

5/14/2011
Christy R
Lisa is amazing! I felt so comfortable with her and her husband as my photographers and I couldn't have asked for a better vendor! Highly recommended!
---
Best Vendor of the wedding
Reviewed on

8/10/2010
Laura H
Lisa and Ian were great! We did pictures before the wedding at JMU's campus and they made it a great experience. They put a lot of thought into the pictures. They visited the campus before the wedding to scout out the perfect places for pictures and our pictures were perfect. They were helpful throughout the process and the day of the wedding couldn't have been smoother. Having the two photographers allowed them to get some amazing pictures during the ceremony that couldn't have been done with just one person. There was not a moment missed during the reception either, they have a great eye. Finally our album was amazing, a perfect representation of our perfect day. I thought it was a little expensive at first but my husband was set on the top of the line. Once we got the album I realized it was completely worth it and I realize it again and again every time we share the book with friends and family.
---
Review for SoftBox Media Photography
Reviewed on

5/10/2010
Kerry M
So easy to work with!
---
Send Message