Home

LT Travel Connection Inc
About this Vendor
Ask Me about Honeymoon or Destination Weddings
LT Travel Connection, Inc. is all about your travel... we are located in the East Metro area and have been specializing in the honeymoon and destination wedding market since 2000. We have Sandals certified specialists, honeymoon, destination wedding specialists, and luxury travel/exotic specialists.
Details
Engagement Party, Honeymoon, Wedding
Destination Wedding Packages, Destination Wedding Planning, Destination Weddings, A la Carte Wedding Planning, Honeymoon Planning
Contact Info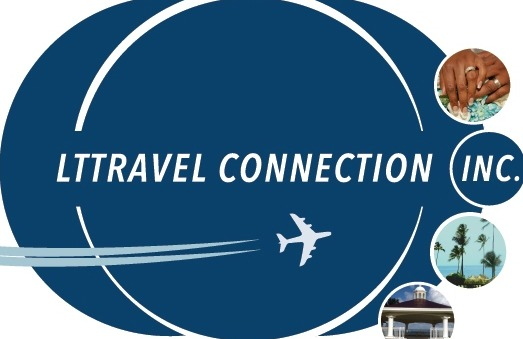 Reviewed on

5/14/2017
Martez W
My experience with LT travel connections was amazing! It was the experience of a lifetime to see my best friend get married in Jamaica. I appreciate everything!
---
Reviewed on

1/17/2017
My experience working with Lillian Miller at LT travel was great. She made things very easy for my husband and I from beginning to end. I will definitely be using her services again.
---
Reviewed on

11/16/2017
Alexandra L
Working with Lillian made travel so much easier for me and my husband, as well as my friends and family, when we traveled to the Dominican Republic for our wedding! She went out of her way to make sure everyone got what they needed!
---
Reviewed on

10/31/2017
Lillian was such a pleasure to work with. She planned my bachelorette trip for me and it was perfect. Its not easy planning a trip with a lot of people with different flying from different areas but Lillian did it and it was amazing. The food was amazing and the resort at... Read More Paradisus Rivera Maya was absolutely amazing as well. We had such a blast. I cant wait for our next trip with Lillian I have referred her to all my coworkers and friends
---
Reviewed on

12/08/2016
Shakeema J
I had used Nicole before for personal travel for friends and myself it wasn't until I used her for my wedding did I realize the true magician she is. I traveled to Los Cabo, Mexico for a destination wedding with about 50 guest. Nicole perfectly handled the travel arrangements... Read More for all of my family for the trip. Flights, hotel and transportation to hotel was well taken care of. I had family coming from four different states and different times of the weekend and Nicole was able to carefully handle it all. She was even able to have two of the guest rooms updated to suites!! I was more than satisfied with the service and look forward to working with her in the future. :-)
---
Reviewed on

12/05/2016
Alanna C
Lillian was wonderful and very helpful. Our honeymoon was amazing!! We went to Turks and Caicos and had a great time in a great resort.
---
Reviewed on

11/29/2016
June B
Fantastic travel company.!!!! Lillian did a great job working with me for my wedding at The Melia Hotel in Playa del Carmen. To assist with the wedding, Lillian visited the resort to take pictures. She worked tirelessly to make sure that our trip was tailor made to the finest... Read More detail. Nothing was too much trouble. It is very rare these days to find such a high quality and personal level of service.
---
Reviewed on

9/06/2016
My hubby and I met Lillian earlier this year at a wedding show located at the Biltmore Ballroom in Atlanta, GA. What we loved about her was she was very knowledgeable about all of the honeymoon destinations that we were interested in! She guided us the entire way, helping us... Read More narrow down our selections for our honeymoon! We were extremely pleased with our final choice of Secrets Wild Orchid - Montego Bay, Jamaica! The entire trip was amazing! We loved everything about it! Lillian was such a pleasure to work with, and we can't wait to work with her again!
---
Reviewed on

9/01/2016
Shemi J
My husband and I were very satisfied with the level of professionalism and attentiveness when planning our honey. LT Travel provided All Inclusive locations for use to chose from and they were all amazing. I will use LT Travel for all my travel needs
---
Reviewed on

7/24/2016
My husband and I planned our destination wedding in Punta Cana, DR at the Hard Rock Cafe...and let me just say we enjoyed EVERYTHING! From the start to the very end Lillian made sure we had everything we needed to have both a successful and memorable event. My entire wedding... Read More party had a blast so much so that they're still talking about our wedding. Very affordable, and Lillian made such an impact on our traveling experience that we can't wait to work with her again for our future vacations!
---
Reviewed on

9/22/2015
Mike W
Lillian is such a fantastic Travel Agent. She guided us through booking our Honeymoon and was easy to work with. She is an experienced travel agent, who herself has traveled to many destinations and is able to give great insights into various properties, activities and... Read More excursions based on her wealth of knowledge. I would highly recommend her for planning a honeymoon, and we will use her again in future travel plans. A++
---
Reviewed on

7/16/2015
Harriet l
I was planning a destanation wedding at the Hard Rock, Punta Cana. I was lucky to get the date and time I wanted in just a 3 month period, which left me with limited time to plan. I was assigned to a coordinator by the weddings department and she was not prompted with responding... Read More back through email nor phone. After 1 month of not getting anywhere I contacted Lillian. She was amazing! She truly helped me with the planning, from choosing the location sites to menu and many more.
---
Lillian Made my day
Reviewed on

9/17/2014
Jaz
I am so happy that I stepped out on a limb and chose a different way of getting married. My budget wasn't as big as my dream having a wedding at home was out of the question. My budget did not call for my fairytale day. Thank God, I didn't just book through the resort Lillian... Read More helped me with every detail. All she had to do was book the trip but she guided me through flowers,cake, even my line up of music. My emails were always answered swiftly. There were a few times I was worried I would have no guest but lillian reassured me and got my eyes back on the prize. My family has nothing but excellent reviews with the entire experience even the payments they were making. The attention she gave to me made me feel like her only bride. I love when new brides ask about my wedding because I'm instantly trying to get them to marry abroad with Lillian. My husband and I are already talking about our next few trips now that we have and awesome travel agent!!!! If its your Wedding or Honeymoon you can't go wrong with Lillian....
---
Awesome Destination Experience
Reviewed on

6/18/2014
My first destination experience was awesome. The travel arrangements were accurate from the airline departures, arrivals and international transfers without any confusion, misconceived information or planning. My travel arrangements and resort accommodations were... Read More well-documented and confirmed. I would strongly recommend the services of LTTravelConnect to anyone seeking professionalism, well communicated and quality services. I will definitely seek their assistance and services for future travel accommodations.
---
The James HM to Jamaica through LTTravel
Reviewed on

6/17/2013
Latasha B
I didn't think in the beginning that our hm would be as nice and elegant as it was. After shuffling out so much money for the wedding, my husband did not want to spend alot on the hm. Lillian at LT Travel was able to provide an affordable hm for us. When we arrived, we were... Read More speechless, the GP Lady Hamilton Resort was beautiful and so were the staff. We only encountered two cons and both were solvable. Thanks Lillian, we will be booking our anniversay get-away with you.
---
Meet The Owner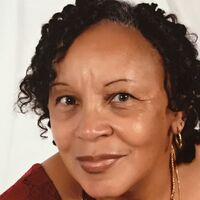 Lillian Miller
Owner and president of LTTravel Connection, Inc. I have been in the travel industry for over 33 years and owned LTTravel Connection, Inc. for 18 years. I've traveled extensively to the Caribbean, Mexico as well as other parts of the world such as Europe and the Romantic Arabia's. My love and passion are destination weddings, honeymoons, groups and family travel, in which my experience has allotted me the vast knowledge to sell all products on a luxury and specialized level for unforgettable trips, cruises and tours for singles, couples, families and groups. Accreditations: The Travel Instit