Home

Luxe Bridal Rack
About this Vendor
The New Way to Shop Designer Wedding Gowns!
Luxe Bridal Rack is the premier luxury designer outlet in Chicago for off the rack wedding gowns and bridal accessories-a way to find that designer dress of your dreams at the price of your dreams! We believe in providing future brides who before Luxe Bridal Rack could only dream of wearing these luxury quality gowns superior customer service in an elegant but still relaxed environment at a fraction of the retail price. Our gowns are often a complete overstock from designers and includes designers such as Pronovias, Galia Lahav, Inbal Dror, Rosa Clara, Vera Wang, Monique Lhuillier, Ines Di Santo, Romona Keveza, Rivini, Lazaro, Naeem Khan, Peter Langner and many more!!
Details
Wedding Dresses, Dresses, Bridal Stylists, Online Ordering, Private Appointments Available, Fashion Services, Fashion

Contact Info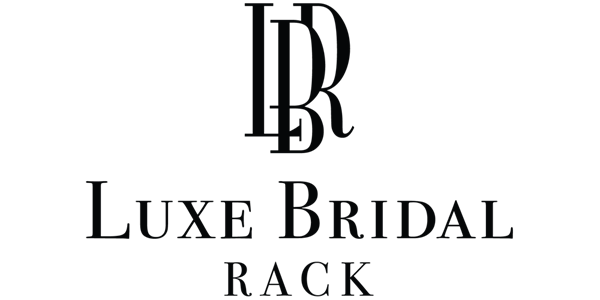 Reviewed on

1/08/2018
Maureen L
I had a good feeling about Luxe Bridal Rack weeks before my appointment, and needless to say, I chose the very first dress I tried on. Not only is this boutique stylish and inviting, but the owner, Maria, couldn't have done a better job at describing the dress styles and... Read More designer backgrounds so I had knowledge about each piece I tried on. She quickly felt like apart of our family - me, my sisters, and my mother loved sharing this experience with her. I can't imagine a better bridal boutique and I'll be recommending Luxe to every new bride I know :)
---
Reviewed on

11/18/2017
Sabrina A
I cannot say enough wonderful things about Maria and the team at Luxe Bridal Rack. They have an amazing selection of beautiful gowns at great prices. This was the first my first shopping experience in the wedding dress hunt and they set the standards very high. I had a total of... Read More 4 appointments and ended up picking my dress from LBR. Maria and her team are experienced and make you feel very comfortable. One of my favorite things about Maria that stood out compared to other shops is her honest and warm personality. They are not just trying to sell you a gown, it is more of an emotional experience and they want you to LOVE what you are wearing. I am so happy I found my dress here!
---
Reviewed on

11/12/2017
Sarah L
Luxe was the first place I looked and I had an absolutely amazing experience! Maria was wonderful and was not just looking to make the sale she genuinely wants you to find the dress of your dreams! I was between three dresses and she let me put them all on a number of times... Read More until I was sure what I wanted! The selection was incredibly unique and you get amazing prices! I would highly recommend Luxe Bridal for your wedding dress needs in Chicago!
---
Reviewed on

11/06/2017
Caitlin C
Maria is literally the best! She is so friendly and honest with you. I was pretty sure that I wanted a beautiful Pronovias dress, but my MOH was not there to see it the first time I tried it on. Maria squeezed us in so that she could see it, and I said yes to the dress! Not only... Read More do they have off the rack dresses, they also carry the newest collection of Pronovias dresses that you can order new. This was by far the best experience I had looking at dresses, and I cannot wait to get to wear my dress!
---
Reviewed on

10/27/2017
Christine R
Wow!!! I had previously tried on dresses at two other boutiques earlier in the day and decided to end the day at Luxe Bridal Rack. As soon as we walked in Maria was so friendly and made us feel right at home. She heard what I liked and showed me a dress instantly that she... Read More thought I would love. I put that one on first and it was the one, but the thing that really sold me was her knowledge and expertise. You can tell how knowledgable she is by the way she speaks to what works for your shape and what vision you have on your special day. I am SO happy I found my dress here and know she will be making so many other brides happy.
---
Reviewed on

10/19/2017
Samy L
I had a great experience at Luxe Bridal Rack. It was my first time trying on wedding dresses. We were the only group there and in no way rushed which made the experience great. There's quite a diverse collection and all of the dresses are unique and of very high quality.... Read More There's a good range of prices and Natasha did a good job of keeping me (and my friends who helped pick out a few to try) in budget. Natasha and Maria were helpful and gave good, honest advice/guidance. After trying on dresses at another store it affirmed that I'd found my dress at Luxe and I had a greater appreciation for how high quality the dresses at Luxe are. I went back the next day to buy my dress (having decided after shopping around more) and they let me try it on one more time and helped me pick out an accessory too. I very much recommend them if you're looking for something unique and can wear a sample size.
---
Reviewed on

10/16/2017
Brooke P
I had such a great experience working with Maria to say yes to the dress!! Coming from a not so wonderful first experience trying on dresses at another shop I can honestly say that I was anxious to try again. However Maria made it a positive exciting experience again. She... Read More listened to what I thought I wanted and gave her advice as well in a non-pushy manner which made me feel very comfortable. I would recommend anyone come looking for a one of kind experience and dress to come look for dresses at Luxe Bridal rack.
---
Reviewed on

10/03/2017
Cara Z
I had a wonderful experience shopping for my wedding dress at Luxe Bridal Rack with my mother. Maria, the owner, was so attentive! She went into great detail describing each dress - the style, design, types of fabric etc! I tried on 12 dresses and ended up finding the one!!! I... Read More would highly recommend Luxe Bridal Rack to anyone wanting a high-end experience even when you are on a budget.
---
Reviewed on

8/11/2017
Elona B
First, I was greeted warmly as I came into the boutique for my appointment. I was delighted by the selection of high end designers and the variety of styles. I picked a five dresses to start. But dress number three, I had found my dress. I paid and was able to take my dress... Read More with me to my Grandmother's house. I tried it on for her and we played with jewelry options. How wonderful to share this special moment with her! She would have had a hard time driving all over the city and sitting while I tried on dresses. Afterwards, I went to my future Mother-in-Law's house and showed her my dress, shoes and my something borrowed. It was a pleasure to see her reaction and to feel like we were starting blending our two families.
---
Reviewed on

6/08/2017
Alex K
I was not expecting to find my dress here but I was pleasantly surprised. Maria and Jane were absolutely amazing. Maria's energy and her expertise were superior to other bridal boutiques I have been to. She was patient, asked the right questions and knew exactly what I was... Read More looking for. Would highly recommend!
---
Reviewed on

5/16/2017
Julie C
I didn't expect to find my dress at an off the rack shop but they have so many beautiful and unique dresses that you won't see elsewhere! I had been to 6 places and thought I'd seen almost everything, but I was wrong. Maria is absolutely wonderful. You have the entire store to... Read More yourself and it's so personal and tailored to you. I could go on and on about my experience. Do yourself a favor and make this one of your stops. I am so happy that I ended my search here and said yes to the dress! Thank you Maria!
---
Reviewed on

5/01/2017
Paige P
I had such an incredible experience at Luxe Bridal Rack! I was in search for a specific style of dress and had been to several big name boutiques and was just not able to find anything that I was looking for. Within 5 minutes of talking to Maria, she grabbed a dress off the... Read More rack, said "I think this is it" and put it in a fitting room for me. Low and behold, that was my dress! By far the best dress shopping experience I had out of any dress shop I had been to. I felt like Maria and Jane took the time to listen to what I was looking for instead of just throwing dresses at me. It was perfect! I HIGHLY recommend going here! You can't beat the prices, quality, or experience!
---
Reviewed on

4/22/2017
Maureen M
I will recommend Luxe Bridal Rack anyone in search of a wedding dress. I do not have the words to express just how much I LOVED my experience working with Maria and Jane. During my appointment time I was the only person in the shop (other than my MOH), and Maria gave me some... Read More insight to her experience. She has been working in this industry for 10+ years and knows the business inside and out. She opened this shop to be able to provide designer dresses to women working on a budget. When I say "designer dresses" I mean those dresses that we've all seen on Pinterest and dream about wearing but could never afford. Well, now you can! Thanks to Maria at Luxe Bridal! The prices she's offering these dresses at 1) indicate that there is no middle-man between her and the designers she purchases from, and 2) are an absolute STEAL! An added bonus was that my experience there felt like one of those made-for-TV moments I had always hope it would be. Maria and Jane also made me their top priority. They listened to what I was looking for and pointed out some options, and suggested others. They were also incredibly honest --but not rude. When I put on the first dress that I, myself, had pulled they pointed out that, despite the princess-y feeling I was having, the dress was not the right fit. Then I tried on a dress my MOH had pulled (which I scoffed at because it was NOT what I was envisioning) at the insistence of M + J, and... well, it was game over. After being zipped up, pinned in, and walking out of the dressing room I was floored. Almost literally. Tears started flowing and I knew. I knew that everything I thought I wanted was just so wrong for me and all I wanted was that dress! It was perfect (and I mean PERFECT) and I have to thank my MOH, Maria, and Jane for insisting I try it on. Long story short: GO TO LUXE BRIDAL! YOU WON'T REGRET IT!
---
Reviewed on

3/31/2017
Cristina L
Absolutely loved my whole experience at Luxe Bridal Rack! Everyone was very sweet & extremely accommodating! Maria made you feel right at home, made you feel comfortable and definitely not rushed! I would recommend this place if you're looking for a gorgeous wedding dress!!... Read More Also, the boutique was very elegant & chic! They knew a lot of the information about the details of every dress which makes you feel reassured that you're in good hands!
---