Home

Luxury Italian Honeymoons
About this Vendor
Experience the Luxury of Italy
Luxury Italian Honeymoons specializes in luxury customized travel in Italy. Let us design a bespoke honeymoon that will be memorable and treasured for a lifetime. We can have you spending a day on your private boat along the Amalfi Coast, strolling around Capri, admiring the breathtaking landscapes in Tuscany, eating fabulous food and sipping wine! Let us pamper you with our knowledge, passion and reputation for luxury. We look forward to planning your dream honeymoon.
Details
Destination Wedding Planning, Destination Weddings, Honeymoon Planning
Reviewed on

11/18/2017
Maya B
"What a great trip! Where to begin?? In a very long nutshell... It was a fulfilling, inspiring, intoxicating and relaxing; a perfect vacation and celebration of our 10th anniversary together. Our hotel in Rome, was dreamy with its swanky roof deck where we sipped wine every... Read More night after walking/touring the city all day. Our hotel in Amalfi was PERFECT. I felt like a queen in a castle on the hill. What a perfect setting. The 14th century cloister in the center of the hotel was amazing. The views breathtaking; the long corridors and vaulted ceilings, white on white decor, breakfast on the terrace every morning and lounging by the eternity pool on the cliff edge was how we spent our time. We literally spent 2 days doing nothing but reading, napping, swimming, drinking and eating. We loved Pompeii and our guide. It was a perfect fit. The fact that you connected us with someone that is not only an expert on the history of Pompei and an amazing/entertaining story teller, but also a well-connected, knowledgeable leather agent (and direct contact for designers like Michael Kors, Proenza Schuler, Rebecca Minkoff and Alexander Wang was priceless. The Pompei tour was a 2 1/2 hour whirlwind. He whisked us through giant herds of tourists and cut us to the front of long lines along the way. We felt very important and special and had a fabulous time in the process. Next stop winery lunch. A-m-a-z-i-n-g. It was a truly a divine culinary experience. The pairing of the rose wine with the cheese was heaven. The spaghetti was simple and delish. The tomato bruschetta was to die for. We stuffed our bellies and drank six wines (including prosecco and apricot grappa). Later, we ordered our 24 bottles of assorted wines (white, rose, prosecco, red, red reserve, grappa..and olive oil) to be shipped home and off we went to the tannery tours. Oh the tanneries, I was like a kid in a candy store. Hand selecting italian leather for my next bag collection was a dream come true. What an invaluable connection that you have made for me. Thank you a million times over!!!!! After the tours, our guide escorted us personally to the train station in Naples with a quick detour to buy buffalo mozzarella for his family dinner. We had some too! Then back to Rome. Our driver, Gianni picked us up right on time and took us to the airport. What a handsome cool cat. 20 hours later. Home sweet home. Thank you. Thank you. Thank you. For EVERYTHING and all the extra special little perks. It was truly a perfect trip."
---
Reviewed on

11/18/2017
Zaahira S
My fiance and I wanted to experience a 2 week vacation and see as much of Italy as we could. We knew that we wanted something created just for us and that accommodated our interests. We have never been to Italy before and we didn't want to go on those large group bus tours. I... Read More feel so extremely lucky that I found a review on Trip Advisor on Luxury Italian Tours and specifically naming Kimberly as the one who organized their amazing adventure. I sent Kimberly an email. She asked us a few questions about what we would like to do and then asked us what our budget was. Kimberly and her team at LIT are absolutely the BEST! She organized a booklet of our train tickets and everything that was planned for each day on our trip. Besides the usual sights like the Colosseum etc.. We went on a walking tour in Rome where the locals hang out! She also chose the perfect mix of hotels for each of our destinations! We had an amazing experience with vineyard tours and dinners in Tuscany and in Venice as well! We stayed in Rome, experienced the ruins of Pompeii, then had the delicious famous pizza in Naples on our way to our hotel on the beautiful Island of Ischia. From Ischia we visited the Island of Capri and the beautiful Amalfi Coast! Our walking tour in Sienna was wonderful! In Venice we went to the Benial Art Show which only happens every 2 years. It was an experience of a lifetime! Art like you wouldn't imagine! Not just paintings but sooo much creativity... wow! All I can tell you is that Kimberly is extremely caring, organized, always in touch on Whatsapp during our trip if we needed her, and she's an easy person to talk to. She suggests the most amazing experiences for anyone wanting to experience Italy at it's finest!
---
Meet The Owner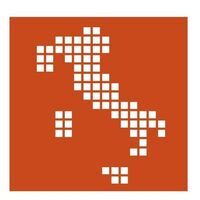 Kimberly Radelli
At Luxury Italian Honeymoons, we want you to discover Italy's treasures and return with memorable experiences. We are always traveling throughout the country conducting in-depth research to create the perfect getaway for our you.