Home

M photography
About this Vendor
You have the LOVE, We've got the skills ...
Details
Contact Info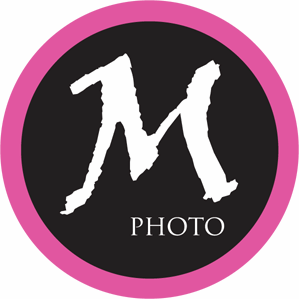 Wisconsin & Illinois , WI
M Photography Will Delight Your EVERY Need and WISH
Reviewed on

8/23/2014
We have hired M Photography multiple times over the years when our two sons got married, our children use her to do family photos and as recently as Aug 2014 for a whole family photo shoot. She anticipates all your needs and wishes....more so she LISTENS to you the client. Do yourself a favor and hire the best Mike Casey
---
By far the best in the business!
Reviewed on

9/10/2013
Nicole H
Em was an amazing photographer for our wedding. She was so easygoing and we all had a blast taking photos with her. She figured out the best spots ahead of time, took us there, and our photos turned out great. She worked with a large group, and handled all of the different personalities great! Her photos are not staged and boring, they are amazingly fun! She is a pleasure to work with. We continue to use her for our baby photos and family photos every year, she is worth every penny - most important piece of advice on a wedding - don't skimp and find a cheap photographer, you will be sorry if you do! Choose a great one, have wonderful memories and pictures!
---
M photography
Reviewed on

9/05/2013
Em is a creative and professional individual. She was very flexible, in every way... even floating in a kayak to get that perfect shot! We thoroughly enjoyed having her as a photographer and would love to work with her again in the future! Thank you M photography!
---
Family Shots
Reviewed on

9/04/2013
Michelle S
We used Em to take our first pictures as a family. Not only was she wonderful to work with (especially with my girls) but her eye for finding places to take pictures was amazing! We took pictures in the fall to try to get that rustic ambiance. Em not only succeeded but surpassed our expectations! I wish we would have used her for our wedding!
---
Excellent Photos
Reviewed on

8/30/2013
I loved how the photos turned out, they are absolutely wonderful. We received them a little later than expected, but we were very happy once we got them. Em really knows what she's doing.
---
Trast family
Reviewed on

8/30/2013
Absolutely wonderful. M Photography did a fantastic job and we appreciate it greatly.
---
Wedding photographer
Reviewed on

8/22/2013
Kelsey R
Em is the most caring, professional, down to earth person. She is amazing at what she does and has the best personality. She has such a keen eye in finding great places to take pictures and can turn any spot into a beautiful picture. She is just plain brilliant, energetic, and the nicest person I know. She takes wonderful photos that will last me and my husband a lifetime. I love every single one of them and will definitely be asking her for some up coming shoots in the future. Would highly recommend Em photography!
---
Not Just any photographer, M Photo is Inventive and Original
Reviewed on

8/22/2013
M Photo was really fun to work with. My wife had some interesting ideas for our wedding photos, yet Em was able to listen to what she/we wanted and she created a variety of opportunities to capture our unique ideas. Em also added a lot of creativity when taking our photos, even a stranger off the street approached her during the shoot and asked for her business card! Our wedding photography was inventive and original and the results were very satisfying. I would recommend M Photo to everyone!
---
well worth the money
Reviewed on

8/21/2013
Christine S
My husband and I had Em as our photographer not once but twice. We were originally planning a September wedding but when my husband received his deployment orders we had to move the date and make it happen fast. Em was so understanding and accommodating for us she did a wonderful job. After my husband came back from his deployment we wanted to renew out vows and have the church wedding that we had wanted from the beginning and there was no doubt that we wanted Em to capture the day for us again. And again she blew us both away with such a wonderful job. I highly recommend Em she is such a nice, kind, and understanding person and one awesome photographer. It was definitely money well spent.
---
M Photography is the best!
Reviewed on

8/20/2013
Molly M
Em is an absolute joy to work with! She takes the time to truly understand your vision and her work is incredible!
---
M Photography review
Reviewed on

8/09/2013
Mary O
M photography was fantastic! The pictures really captured the wonderful emotion of the day and we couldn't be happier with how the pictures turned out. Em was great to work with and I would recommend her to everyone!
---
the best!
Reviewed on

8/06/2013
brooke f
Awesome!! Em is so nice and helpful! She made the day wonderfully easy!!! Beautiful photos.
---
6 stars!
Reviewed on

7/30/2013
Emily is the person you want sheperding you through your wedding day. Her wide ranging knowledge and calming demeanor make sure nothing is left to chance and you are left to enjoy the most important day of your life!
---
M Photography Was Fantastic!
Reviewed on

7/25/2013
I can't say enough good things about M Photography. We recently worked on a wedding project together and she as a delight to work with. Em was professional, fast, and most importantly, easy to work with. She is truly one of the nicest people I know. The photos we recieved were outstanding. We will forever have wonderful photos thanks to Em.
---
Groom
Reviewed on

7/25/2013
Rob M
We had our wedding in Antigua, on the beach. It was such a lovely day, everything was just perfect. When you are getting married you do not need the fuss that surrounds as you have so much else to think about. Our photographer 'M Photgraphy' made that happen for us, she knew exactly what we wanted did so in an exceptionally profesisonal manner. There were times when you did not even know she was there, it was simply perfect. When we received our photo's they were simply magical, each and every picture taken captured the moment, we could not be any happier! What made it that extra bit special was the fact that M Photography was not like the other photographers we have seen at previous weddings, she just slipped in and out without us even knowing. Just beautiful..
---
We love working with Em
Reviewed on

5/28/2013
Jillian S
My daughter had Em photograph her wedding in Minneapolis last spring, and the pictures have been breathtaking to look at. I got a custom book from her of the day and will cherish it. Em was so fun and easy to work with, she was a joy to have as part of the day. My other daughter will be married this fall and one of the first calls we made in picking in date was to Em to see if she was available. We had to have her and can't wait for her to capture this special day. Thanks Em! To all Knot ladies looking for a photographer, pick Em- she is amazing. -Mother of the Bride
---
Highly recommend working with Em! M Photography is AMAZING!
Reviewed on

5/08/2013
Jenny D
Em and her assistants shot our wedding on New Year's Eve in Chicago and she completely blew away all of our expectations! We knew we would love our photos and her work, but we could not have expected to be left speechless at how incredible they turned out! She is so wonderful to work with, really listens to the needs of the bride and groom and was able to wrangle our extremely large bridal party and families with grace and poise. The feedback we received from our friends and guests about how stunning our pictures turned out was overwhelming. Emily is a true professional and is talented beyond belief! Photography was one of the most important aspects to us for our wedding and choosing M Photography to capture our special day and night could not have been a better choice!
---
Wedding Pictures
Reviewed on

4/21/2013
Matt G
My wife and I were very pleased the product and service provided by M Photography. Emily was very professional and easy to work with, and our wedding pictures turned out wonderfully. There was a lot of demand from friends and family to order several of her pictures. We would hire M Photography again without reservation.
---
Awesome Photographer!
Reviewed on

4/21/2013
Kate G
I heard about Em through one of my friends and we are SO thankful that we met her. She was the photographer for our wedding this past January and she did such an amazing job! She captured all of the special moments throughout the day. There were so many good shots, we had a really hard time selecting the ones we wanted for our album. Also, my sister recently had a baby and used her for her maternity and newborn photos and she took so many cute photos then too. I am looking forward to doing the same! I hope that Em is available when we need her for more special moments throughout our lives!
---
Our photos are gorgeous...Em is amazing!
Reviewed on

12/18/2012
China D
Choosing Em to be our photographer was the best decision we made while planning our wedding. She was lovely to work with from the first phone call. Em's photography is simply the most beautiful I have seen. Our photographs are absolutely gorgeous and I truly couldn't be more happy with what she photographed and how she composed every shot. She captured every aspect of our day and we will be forever thankful to have our photos. One thing that was also awesome about Em is that she made us relaxed and comfortable throughout the day. Not only that, but she made others in my family that were nervous about being in front of the camera totally at ease. Finally, what surprised me about working with Em is how fun she made it, her positive energy is infectious and a delight.
---
From Photographer to Friend
Reviewed on

11/06/2012
Amanda W
From the first time we met Em we knew that we had made the right choice in photographer. We met Em for an engagement session and although we were nervous and a bit uncomfortable in front of the camera at first it wasn't long until we were all laughing and joking. It felt like we were hanging out with a friend we had known forever. When the wedding finally arrived we were excited to have Em's love and enthusiasm for photography surrounding us. Em and her assistant Alexis were an awesome addition to our wedding day. They were open to our ideas but more importantly they brought a ton of ideas and locations with them which allowed us to enjoy the day and not worry about anything. It is obvious Em takes a ton of pride in her work which reassured us and made us even more excited to see the pictures. I can't imagine not having her be a part of our special day.....she will forever have a special place in our hearts.
---
M Photography is AMAZING!
Reviewed on

11/06/2012
Heidi S
M Photography is the best! Em did a fabulous job capturing my sister's double wedding. Depsite the Dust Bowl and 110 degree heat in Milwaukee this summer, Em was able to find my sister & brother in law in her lens flawlessly. She worked really well with the creative vision of the bride & groom and honestly made the day extra special for my family. I loved how she is able to capture the emotions/feelings of the day in her photography, too. My twin was the most beautiful I've even seen her on her wedding day and M photography made every photograph of her 'the best' which made it fun to sort through her gallery of photos. The second wedding (reception) was Up North, and M photography was equally polished and breathtaking. The bride & groom lucked out with peak fall colors and in route to the photo shoot, M photography scoped out some 'hidden' hot spots and created a beautiful backdrop for more gorgeous photos to chose from. Em makes sure you look your best, your body is posisitioned correctly and of course, you're getting the best light. She's amazing and I'd recommend her in a heart beat. Thanks, Em, for making the Bride & Groom feel so special and beautiful as their embarked on their marriage and wedding celebrations w/their families!
---
Em is AMAZING!
Reviewed on

11/03/2012
Teddi T
Em did a wonderful job! She is extremely professional, and so much fun to work with. I felt like she was one of our friends from the very beginning. There were so many shots to choose from, all with a unique look or angle. Thanks Em for doing such a great job with our photos!
---
Em portrays Wedding Bliss at its very finest!
Reviewed on

10/28/2012
Trae T
We have used many photographers in our life but none captured the soul and essence of the celebration and the wonder of the love of the couple and the families gathered as M Photography. Em has an incredible insight for positioning the parties in the photos to show the sheer joy and love of each other and their special day! We would never use another photographer again. She is the very best, without a doubt!! The end result, the photographs, will be treasures for many lifetimes!
---
Innovative - Non-Traditional - Artistic - Professi
Reviewed on

10/23/2012
Amy C
We are so happy we hired M Photography for our wedding and we love love love our pictures! Em is innovative, non-traditional, artistic, and very professional! We're a non-traditional couple and wanted our photos to represent us and where we lived. M Photography has done an impecable job capturing our courthouse wedding in Milwaukee, in July. As well as our family reception in Wis. Rapids late September. Not only did she take great photos, she helped me create the vision for our reception by helping us choose which photos were on display at our gallery/wedding #2. Em, is Awesome! She's easy to work with, timely, and she even put together a unique complete photo package that best fit our needs since we had a non-trational wedding(s). Simply, we couldn't have chosen a better photographer, and we couldn't be any happier!
---
Send Message