Home

M2 Photography
About this Vendor
M2, modern wedding photography
Details
Contact Info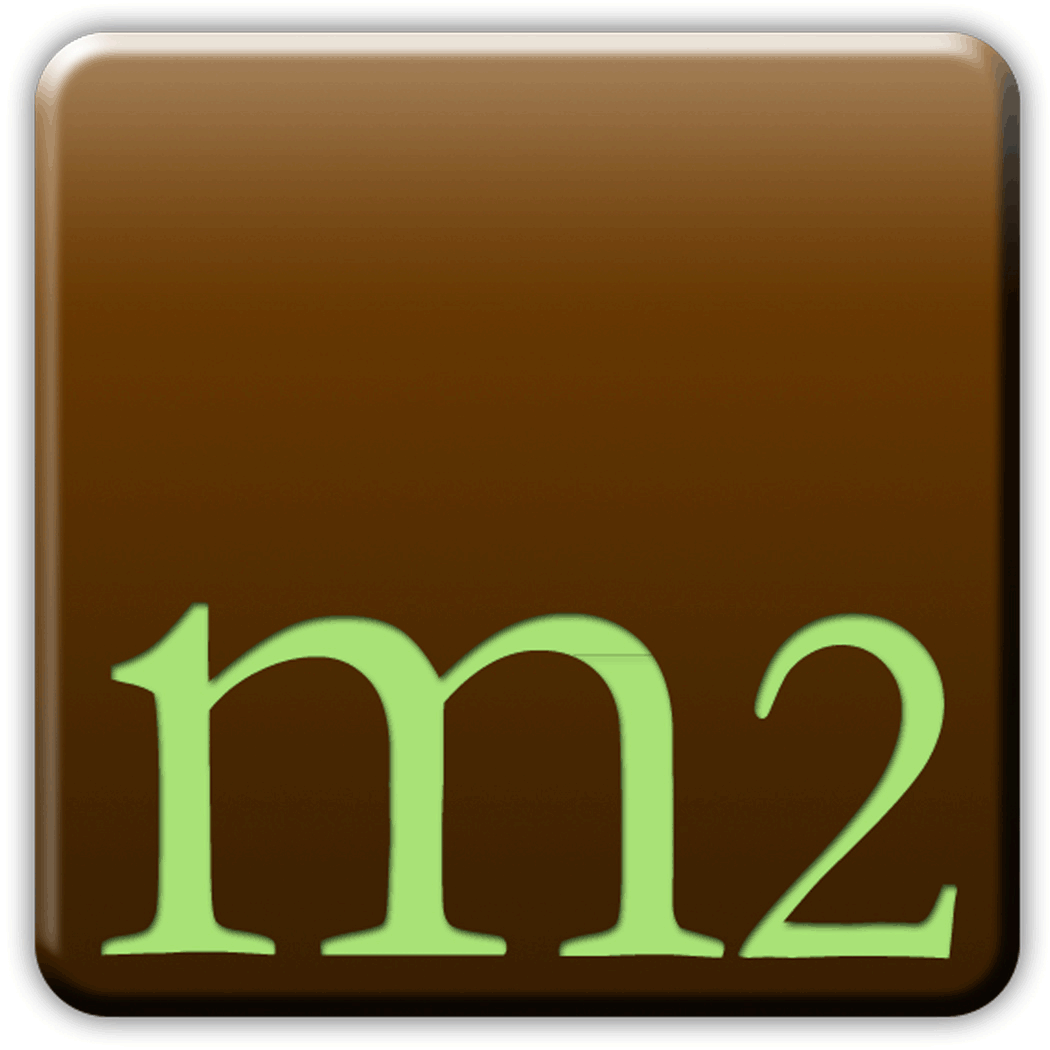 541 Dartmouth Dr, King of Prussia, PA
Wonderful work
Reviewed on

8/19/2014
Kathleen P
We can't thank Michael and Melissa enough for capturing our daughter and new son-in-law's wedding day most personally and artistically. Anyone who has seen the photos truly understands how special our day was. Some have even called the photos magazine shots. M2 is fun and creative. We remember the story of the day thanks to this extremely talented duo! We couldn't be happier with their work.
---
Highly Recommend
Reviewed on

7/27/2014
Carolyn W
Michael and Melissa are talented photographers, open and interesting people, and a pleasure to work with before and after the wedding. We look forward to working with them to capture future life moments.
---
Wedding review
Reviewed on

9/24/2013
Rory M
Michael and Melissa are awesome to work with! They are fun and so easy to get along with. I would highly recommend them to anyone. They are worth every penny!
---
M2 Photography - Amazing!!
Reviewed on

6/18/2013
Lara R
Michael and Melissa are a down to earth and very personable husband and wife team that we grew to love. From our first meeting, we knew that we would consider them not just as our photographers, but as our friends. They listened to to all of our questions and concerns and made us feel at ease. Our photographers on the day of our wedding were their associates Tom and Jen. We loved them just as much as Michael and Melissa. They were very professional and were an absolute pleasure to work with. They captured everything and more. The pictures we got back turned out better than we could have ever expected. I'm glad we booked M2 Photography and would highly recommend them to anyone in the Philadelphia area looking for a photographer for their wedding!
---
Best wedding photographers around!
Reviewed on

6/10/2013
Sara E
M2 Photography is a husband and wife team and they are absolutely amazing. Photography was one of the most important parts of our wedding and I couldn't be happier with having M2 shoot our wedding. We met with them and talked with them many times before the wedding, so once it came time to the wedding day it was like having our friends there instead of just some random photographer from some business. We live in SC and got married in NJ so we skyped with them first and then met them in person when we were in NJ. They were so accommodating and made everything easy and stress free. They are so personable and easy to get along with. Their work is outstanding, they are so talented, and you can tell that they love what they do. Everyone has told us that we have the best wedding pictures they have ever seen. They capture every moment of your wedding day and you can see the love of the couples in the pictures. I would recommend M2 to anyone!!! Thank you Michael and Melissa for everything, we love y'all!
---
Different and artistic
Reviewed on

1/02/2013
Erin M
I aboslutely loved M2 photography. Mike and Melissa are an awesome husband and wife team. They are super nice, professional, and definitely what you are looking for if you want something other than the average cheesy wedding photos. They are mostly photojournalist approach, and looking at their photos are like reliving the day. We haven't gotten the full set of our wedding photos back, but they put a set of teaser pics on their blog within a week of the wedding which is awesome and made the rest of my bride friends jealous because their photographers didn't do anything like that. Everyone raved about our pics so far. They are definitely a work of art capturing our big day.
---
M2 is the BEST you can get when it comes to photog
Reviewed on

10/29/2012
Christine M
Having Melissa and Michael shoot our wedding was the easiest decision I made during the planning process. I previously went to a few of their workshops and knew they were great people. I've admired their photography for a long time now and they did not disappoint at my wedding. So far I've only seen the blog but the pictures are beyond incredible. My husband and I are so excited to see all of the pictures. We are completely confident that we will love all of them! Thanks Melissa and Michael for such a positive experience! You guys are great!
---
THE best!
Reviewed on

10/28/2012
Jessica G
My husband and I knew from the moment we first saw M2's work that they had to be our wedding photographers. Michael & Melissa are some of the coolest, most down to earth people I've ever met. Their work is AMAZING. I highly recommend them!
---
Could not have had a more positive experience
Reviewed on

5/17/2012
Yaya W
Looking at M2's website, my fiancee and I were immediately drawn to the M2's unique eye, attention to detail and consistent artistry. What we didn't see from the website was how great this couple is as people. From our first in-person meeting through our post-wedding communications, M2 has been consistently professional and super friendly. They have truly become our friends. On our wedding day, they were there to document our every step and they blended in so seamlessly, we felt that they were two of our wedding guests. We could not have had better photographers and we highly recommend them! If you are looking for friendly, artistic photographers who will give you a professional, non-posed, and intimate final product, you have to hire M2! They are the best.
---
Amazingly Fabulous!
Reviewed on

1/14/2012
Patrick S
Michael and Melissa were one of the best choices we made for our wedding. We were on a very limited budget and had most of our "vendor" work done by close friends and family. But I was adamant that I wanted amazing photography and it was the one things we set aside money for. I began my search a year and a half before the wedding and was disappointed by everything I found. Finally, after months of searching I randomly found the M2 site...and what did you know they were super close to where were were having the wedding. PERFECT! Our initial meeting with them was so pleasant and we left knowing we wanted them to be our photographers. I remember feeling nervous that we had to get them quick or they might be booked and we would miss out on our perfect wedding photographer match! We made our move and were thrilled with our choice. Leading up to the wedding, communication was great. Both Michael and Melissa quickly answered any questions we had and set us at ease that anything we wanted to do was cool with them. I was concerned about portrait pictures, my family has some interesting untraditional combinations of people and I didn't want anyone's feelings hurt or to feel left out- but M and M were great about accommodating anything we wanted or needed with ease. We also didn't want to spend too much of our cocktail hour taking pictures- we wanted in on the fun so they made sure that almost all of our pictures were done before the ceremony so that we (and our party members) could enjoy being with friends and family. M and M were so laid back and made us feel comfortable, made us laugh, but were also incredibly professional- getting us all to do exactly what they knew would look good while still letting us enjoy the moments. Our guest were super impressed with the way the interacted with the whole group and excited about being able to access the website for pictures in a blog just days after our event. I have been to so many weddings and I don't think I have ever had the pleasure of seeing anyone's pictures afterwards- I love the M2 way of sharing the pictures with everyone. We got our pictures back several days ago and I can't stop looking at them!! I have had dozens of people say that they are the best wedding pictures they have ever seen. I totally agree. I had my doubts that my husband and I could look as glamorous as some of the bride/groom couples on the M2 website but apparently anyone in front of an M2 camera can look like they are on the front of a magazine. Our pictures are stunning. I just can't say enough nice things. THANK YOU THANK YOU THANK YOU Michael and Melissa. You were the sweetest, yet most professional that you could have been and the end product shows. The pictures exude the love and sweetness that our wedding day was for us personally. If I could give you 10 stars on this thing I would! :)
---
Best decision EVER.
Reviewed on

1/09/2012
Colleen C
We were drawn to M2 Photography because of the images we saw on their website -- interesting shots that weren't overly posed, beautiful candids, and people who looked like they were actually ENJOYING the picture process. I've been in enough weddings as a bridesmaid to know that isn't always the case. Anyway, we hired M2 and we could not have been happier with the service as well as the photos we got. Our wedding day was pouring rain at an outdoor location and yet Michael and Melissa even managed to make me happy for the awful weather. The rain shots that they got were incredible and we ended up with pictures that are 10 times cooler than most photos taken on a beautiful day. On top of that, Michael and Melissa were fun, super professional, and truly a joy to work with. We've had so many compliments on our pictures from friends and family. Hiring M2 was the best decision we made -- I look at the photos and know that in 10 years, 20 years, 30 years etc. I have these amazing images to help us remember how wonderful our day was, despite the rain drops.
---
Outstanding Photographers
Reviewed on

1/09/2012
Caryn S
Michael and Melissa are the best decision I made in the wedding process. I used them becuase my friend used them and her pictures were fantastic. Mine were amazing as well! They were so great to work with. They were easy to communicate with and friendly. At the wedding, many guests commented how nice they were, but they were so blended into the crowd I barely noticed they were there! But above all, their skill as photographers is unbeatable. I could not be happier with their work and would recommend them in a heartbeat.
---
Love M2 :)
Reviewed on

1/09/2012
Natalie M
Melissa and Michael are two of the most down to earth people I've ever met. Their ability to connect with their clients is, I think, one of the most special things about how they do business. It comes across in every single photograph they take. Our day wound up being a little more "interesting" than most in that a hurricane decided to ravage all of southeastern Pennsylvania and the surrounding areas that day. Since I was already familiar with their work, I had no problems letting Michael and Melissa take over and just do their thing. The portraits we did outside are my most favorite pictures from the whole day, and I appreciated their willingness to do them, even in the horizontal rain :) Every single person who has seen our wedding photos has been amazed at how many candid pictures they were able to capture. It was like a little window into our day, instead of a posed presentation of it. THAT is EXACTLY what I was looking for! We are going to have these photographs for the rest of our lives, and truly it means so much to have professionals who really feel that your wedding day is as special as YOU feel it is. Michael and Melissa are two very special people, and I'm very glad they were the ones shooting our wedding.
---
Couldn't ask for a better team :)
Reviewed on

1/09/2012
Jenna H
Once I got engaged I knew the first thing I needed to do was find an amazing photographer. Pictures are worth more to me than anything. I was on the hunt and found M2(Michael and Melissa). As soon as I saw their pictures I was in love. I set up a meeting with them right away. I believe I contact Micheal a day after just to make sure they received my email. I promised them I was not a bridezilla! I sat down with them and signed on the dotted line right way. The way the convey pictures are breath taking. Our engagement session went off wonderfully and everyone was amazed! Our wedding day finally came...As a sat on the bathroom floor of our hotel our first night on our honeymoon, tears feel from my eyes. Out blog was posted with in 48 hours and the pictures were to die for. They capture my husband and I perfectly as well as the rest of my family. There were so may perfect moments that I would have not remembered if it wasn't for the pictures. We got ALL of our pictures back 2 weeks after our wedding! AMAZING :) I cry to this day when I see our blog post. We choose the BEST photographers(friends) to shoot our wedding. We will have these pictures and memories for the rest of our lives. I had so many people tell me how amazing the pictures came out and would have loved to have M2 capture their special day!
---
Perfection!
Reviewed on

1/09/2012
Jennifer S
Lovely couple, amazing photographers, and beautiful pictures. I've recommended M2 to all of my friends and will continue to do so...I can't say enough what a wonderful job they did and how great they were as vendors!!!!
---
We LOVE M2!!!
Reviewed on

12/07/2011
Cailen M
We honestly cannot say enough good things about Michael and Melissa. Not only do they take fabulous, artful pictures, but they are totally awesome people. We found them via theknot.com (and fate), and instantly fell in love with their photographic eye. Their style and sense of composition captivated us, and we knew we wanted them for our wedding. After meeting with them, we were truly sold. They were fun, friendly and put us completely at ease - a really good thing when you're going to be working so closely with them on your big day! We thoroughly enjoyed our engagement shoot with them, and our wedding photos are spectacular. They captured the magic of our special day - the emotions, the people, the real moments. We are endlessly grateful to them for capturing our wedding so beautifully. And, we are lucky to call them our friends : )
---
M2 Photography
Reviewed on

2/23/2011
Kristin W
Michael & Melissa did an amazing job with our engagement and wedding photos. They are creative, go above and beyond for clients, are excellent with communication, and are a great value for the cost. I have recommended them to many friends and would use them again for other events/occasions.
---
Best Photography Team Ever!!!
Reviewed on

2/11/2011
Kevin W
M2 Photography was an amazing piece of our wedding in so many ways. They helped not only create memories, but generate them as well. They were able to capture a moment in time with each and every shot. The level of professionalism, creativity, communication, and diligence was uncanny. One of our favorite shots was unplanned, unstructured, and unbelievable. During the reception, as the sun set over the lake, and as the guests were enjoying their salads, M2 saw the most incredible sunset and grabbed us from the table and rushed us to the water's edge. This photo is not only the cover shot for our album, but also the wallpaper on our phones as well as our computers. Two cameras going at all times, and not once did I ever feel like they were in the way or forcing shots at all. If you'd ask me to wrap them up in one word I'd refuse, because there is not one word that can do this amazing group justice in their quality and level of work. I highly recommend them to anyone who wants to use them in any capacity or manner. Kevin and Valerie Willson
---
Awesome Wedding Photographers
Reviewed on

2/09/2011
Becky P
We were so pleased with Michael & Melissa and the pictures from our wedding day. We looked into a lot of photographers to capture our special day, but only Michael was so personable and professional that we felt completely comfortable with them taking pictures of our wedding. After asking us what we wanted from our pictures, they took the lead and really produced a great product. I would recommend Michael & Melissa for any event to be remembered!
---
M2 is tried and true!
Reviewed on

2/07/2011
Susan H
My hubby Brandon and I got married September 25, 2010. We were so lucky and happy to have a fabulous team like Melissa and Mike to be our photographers. To this day, 5 months later, we still have friends and family telling us how wonderful our photographers were and how beautiful our pictures were. They were so kind and polite to all of our guests. I have friends trying so hard to book them, but as you can see, they are filling up fast. I say if you want quality, professionalism, uniqueness, and great taste, along with two personable people, then chose M2. You get 2 photographers to make sure no shot is missed. Also, they post an amazing slide show within a few days of the wedding for everyone to view. That's unheard of from most photographers! I still watch it! It's simple, chose M2 and you won't be disappointed. THANKS MELISSA & MIKE...YOU GUYS ARE THE BEST!!! :)
---
M2 Photography Rocks
Reviewed on

2/04/2011
Corinne G
After friends of ours used Michael and Melissa as photographers at their wedding, we knew we had to book them for our wedding! When it came to our wedding pictures we wanted something different. We didn't just want posed pictures. We wanted our pictures to tell the story of our wedding day, which Michael and Melissa did perfectly for us. They have a creative touch that is unparallel and adapt their pictures to fit your personality as a couple. We have received countless compliments on our photographs and everyone comments that our pictures are beautifully, different. We highly recommend M2 Photography.
---
WOW!
Reviewed on

2/03/2011
Courtney G
We stumbled on M2 photography through a friend of a friend of a friend. I don't think ANY of our wedding decisions were better than choosing them to photograph our wedding. Michael and Melissa were absolutely wonderful. They were professional, funny, easy going and so creative. There aren't enough words to describe how happy we are with our photos. Every time we look at them we laugh, we cry and we can remember how it felt our on wedding day. M2 was quick with their final product too - we got all of our photos and the CDs with the raw data files within 3 weeks of our wedding. Including edited photos. Take it from me - they will not disappoint. If you like photos as much as we do - they are worth every last penny. You won't regret your decision.
---
Amazing photographers and pictures!
Reviewed on

2/02/2011
Leigh C
Mike and Melissa are amazing. The pictures they take are just magical. They captured moments during my wedding that just make me smile when I look at the pictures. Mike even followed some of the groomsmen into Wawa on the way to a park for pictures! They are wonderful to work with, and they want nothing more than for the customer to be happy. Our album is awesome and so was the experience of working with them. I would highly recommend them to anyone who wants amazing pictures and a great experience!
---
m2 You're simply the best!
Reviewed on

2/02/2011
Patricia T
If you are looking for a photographer that actually cares about your wedding day then this is the photographer that you want. They take the time to get to know their clients and always make time to answer any questions you have. My husband and I planned and paid for our wedding our selves and M2 is not only affordable they give you priceless photos. They are inviting, down to earth, creative and kind. You will find they actually become guests at your wedding because they take the time to get to know not only you, but also your guests. They are 100% professional at all times and you will never have a doubt in your mind that they truly care about your wedding day. I could sit here for hours writing a review about M2. Their work is moving, touching, artistic and powerful, but you can see for your self when viewing some of there clients events. My guests raved about how wonderful Michael and Melissa were at the wedding & reception. They were blown away by how friendly, inviting, charming, and how they were all over the hall capturing all of the amazing moments. M2 provides a "sneak peak" of your wedding within 48 hours of your event and I must say I cried & laughed and said "awww" haha. The slide show they posted of my wedding is just perfect. I felt as though they knew me, they knew my style, they knew my emotions and when I saw the slideshow I said "This is ME!". They gave me more than I thought possible. I have people in work coming up to me just about everyday saying they saw my wedding pictures and they rave about how amazing they are. Sometimes I dont even know the people that approach me! I am 100% happy with my wedding day and I am Lucky I found them. My one suggestion to brides is... Call them and schedule a meet with them. You will be glad you did. Good luck and congratulations! M2 You're simply the best!
---
Picture Perfect
Reviewed on

2/01/2011
Becky K
"We knew we wanted M2 to be our wedding photographers the minute we started looking at their work online. We had no idea who any of the people in the wedding photos were, but we immediately felt a connection, as though we were there ourselves; simply because Michael and Melissa had captured every moment with such emotion and such spirit. We were quick to book them for our wedding date in September because no one else could compare; we already had so much faith in them and their work, even though we wouldn't be able to meet with them face-to-face until the day before our wedding. It was obvious they were talented, to say the least. We felt at ease from the moment we met Michael and Melissa. They were professional, but at the same time they were two down-to-earth, genuinely nice people that we felt we could trust. On the wedding day, Michael met with Chris to shoot his preparations while Melissa drove to the wedding venue where I was getting ready. Apart from this time, and when they took portraits, Michael and Melissa seemed to fade into the background in the sense that we almost didn't know they were there. Needless to say, they were hard at work floating effortlessly around with their cameras to capture every special detail of the day. After the ceremony, we wanted to drive to specific destinations to take some special shots before returning to the reception. Traffic was bad and we were slightly pressed for time due to the setting sun, but Michael and Melissa were in their element, calm, and full of ideas. In the days after the wedding, we absolutely could not wait to see our sneak-peak slideshow. We had just landed in Hawaii on our honeymoon when we received an email to say it was ready for viewing. We sat on the edge of the bed in our hotel in silence watching the slideshow on my laptop. There just aren't words to express how we felt. We laughed, we cried; it was like reliving the best day of our lives. The pictures were perfect, the song was perfect. It was a masterpiece - something we will treasure forever. Months after the wedding, we still haven't stopped receiving compliments on how amazing our photos are. We can't thank you enough."
---
Send Message