Home

MADE by Jimbob
Details
Bracelets, Brooches, Cufflinks, Earrings, Necklaces, Wedding Jewelry, Fashion, Engagement Rings, Custom Designs, Engraving, Jewelry Cleaning, Ring Sizing, Ring Services, Wedding Rings, Rings

Contact Info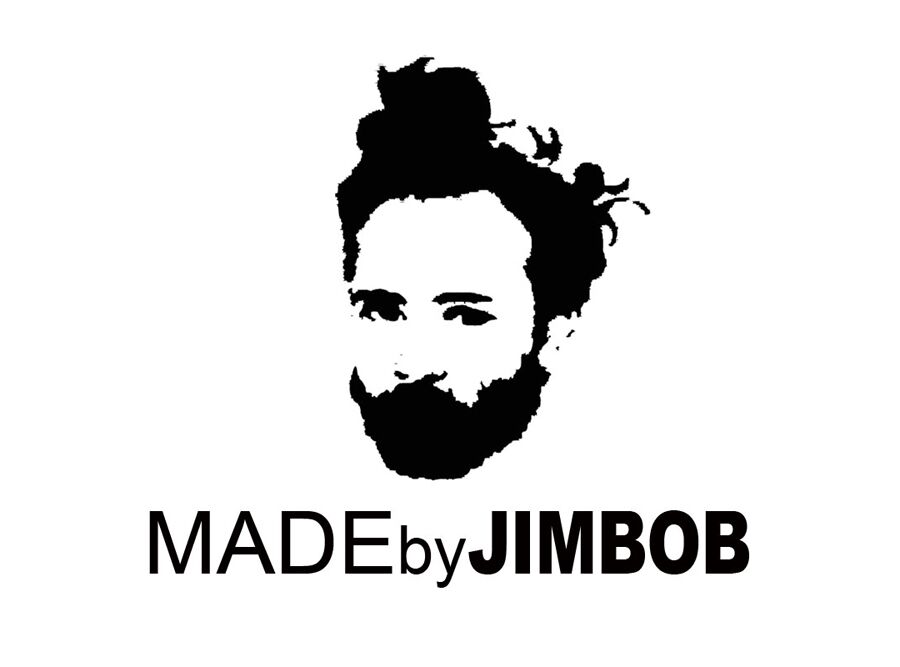 Reviewed on

3/02/2017
Kevin D
I trust his work so much, and upon my engagement, I felt really confident entrusting him with our wedding bands. Being a same-sex marriage, our wedding by nature will be nontraditional in certain ways. In that vein, we had some really big, specific ideas for what we wanted with... Read More the rings (we're picky folk). He was great to work with, clear in communication, and really reasonably priced. We got some really special rings out of it. A long email chain and meet-up with Jimbob resulted in two beautiful, matching brushed rose gold bands, each fitting exactly the way we wanted. He was able to make a wild dream of ours come true by doing come unusual custom cuts along the sides of the bands, which form our initials when put together. Not only is the unique symbolism really special to us, but we have the added benefit of keeping up some nationalist tradition by wearing the bands as cladaghs (I'm Irish). The rings are rich with meaning, but at the same time super minimalist and tasteful. I don't know how Jimbob managed such a great balance, but I appreciate it so much (along with all our friends who admire the new bands!)
---
Reviewed on

2/17/2017
Alix K
This is not my first time having the pleasure of working with Jimbob. Over the years I have accumulated a few of his one of a kind pieces. I came to Jimbob to craft and design my fiancé's engagement ring and it came out even greater than I could have imagined. I just recently... Read More had my wedding band made by him and with just some description and conversation he was able to create the perfect ring. Next up are the wedding bands for my fiancé's ring! Jimbob is so easy to work with and great about communication and adjustments of any sort! I would recommend Jimbob and his creative mind to anyone.
---
Reviewed on

2/17/2017
Jon P
The ring came out perfect. I gave him an idea of what I was looking for and he took care of the rest. She loves it!
---
Reviewed on

2/17/2017
Cassi N
As longtime fans of Jimbob we knew who we wanted to design our wedding rings. Jimbob walked us through a few designs. I had a hard time deciding, but he remained patient, gave great advice and alternatives, listened, and always delivered a beautiful design. In the end, Jimbob... Read More went the extra mile to make sure we were happy. We love all our jewelry MADEby Jimbob ☺️
---
Reviewed on

2/17/2017
Jeremy S
I had a great experience with Jim Bob. He created a beautiful engagement ring and wedding band for my then girlfriend. It is a very special and unique piece designed specifically for her, that definitely surpassed my expectations. He is a true craftsman and artist with great... Read More vision. I can wholeheartedly recommend MadebyJimbob for anyone looking for that something special.
---
Reviewed on

2/16/2017
Peter B
There is no better review to get than one from a happily married woman who loves showing people the ring on her finger, but the next best review is from the man who married her. MADE by Jimbob helped me creatively imagine the perfect ring to match my wife & our love.
---
Reviewed on

2/16/2017
Matt C
We were so lucky to find Jimbob to design both our engagement ring and wedding bands! His creativity and dedication to detail makes his work truly unique. I've been wearing my band every day for a year and am still blown away by the nuance of my ring and appreciate how much... Read More time he spent to make it special.
---
Reviewed on

2/15/2017
Morgan P
We used Jimbob for our engagement ring and wedding bands. The whole process was easy and fun. He took extra time to create the ring we wanted and we still get compliments on the detailed and unique style of my wife's engagement ring. I highly recommend.
---
Reviewed on

2/15/2017
Jared T
Jimbob is a superstar! He worked with me on a completely custom design for my wife's engagement ring. It was an incredibly complex design with unique stones and coloring. He knocked it out of the park! My wife loves the ring, and everyone who sees it is always complimenting her... Read More on the stunning, unique design and brilliant colors! Jimbob went above and beyond to make this a truly special ring!
---
Reviewed on

2/15/2017
Maria A
I am so happy with my ring! Jimbob was able to take my grandmother's ring, take out the stones and create and classic and timeless engagement ring for me. The attention to detail is incredible. It was so nice knowing you're getting authenticity from a jeweler. If you're looking... Read More for a jeweler who is going to take the time to really find out what you want and have a personal experience then this is your guy.
---
Reviewed on

2/15/2017
Christopher M
Jimbob worked with me to design a custom engagement ring for my wife. I gave him a few details (emerald cut diamond, side lying setting, and Art Deco inspired), and he returned with an amazingly detailed design that far surpassed my expectations, was completed quickly, and was... Read More very fairly priced for a one-of-a-kind custom piece. He is a gifted artist, awesome human being, and friendly and easy to work with. We have gone back to him for more custom pieces, and we will continue to forever.
---
Reviewed on

2/15/2017
Megan H
Made by Jimbob made me the most GORGEOUS custom ring I have ever laid eyes on. He took my feedback, design ideas, and jewel requests, swirled them around in his creative mind, and made me a ring that simply blew me away. He also stayed within my budget which was very important.... Read More I get so many compliments on my ring, and tons of women say how they want a similar version of it. It feels so good knowing that my ring is one of kind and there will never be another one just like it! A true treasure that I can pass on for many generations.
---