Home

Mae Events
About this Vendor
It's what we do!
From backyards to ballrooms, Mae Events are the experts at creating a wedding celebration that tells your story. Need help with all the details? With 9 plus years of planning experience, from conception to creation, Mae Events can handle every aspect of your day! We pride ourselves on affordability and offer several packages to accommodate most needs or we can customize something perfect for you! Contact us for your complimentary consultation!
Details
Rehearsal Dinner, Ceremony, Cocktail Hour, Reception, Rehearsal, Wedding
Destination Wedding Packages, Destination Wedding Planning, Destination Weddings, A la Carte Wedding Planning, Budgeting, Day-Of Coordination, Full Service Wedding Planning, RSVP Tracking, Planning
Contact Info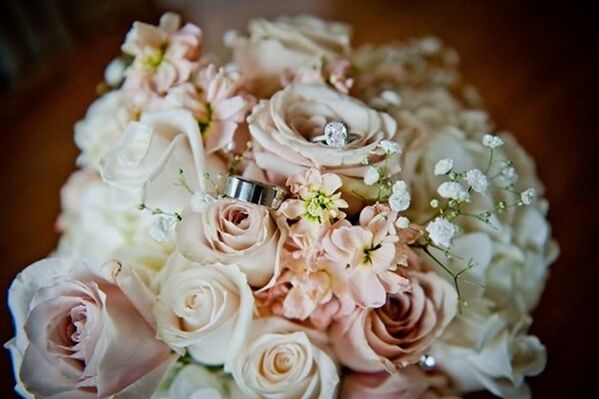 Reviewed on

2/20/2018
Keyah K
Mae Events was our wedding coordinator for the entire planning process & I couldn't be more pleased! Annie was so sweet, responsive, consistent & assertive. Everything you need in a wedding planner. She reached out to vendors for me, decorated the venue, made sure we ate, kept... Read More all important items/documents for me & the list goes on!! We were so grateful for how organized Annie was and how she communicated with us. I HIGHLY recommend every bride hire Mae Events, she will make your dream wedding come true & also make it to where you get to enjoy every moment of it!!
---
Reviewed on

3/13/2018
Nalani O
Annie of Mae Events, and her lovely assistant Brittany did a wonderful job of ensuring that my new husband and I enjoyed our big day on 2/3/18. They both did a wonderful job styling every element of the wedding and I was so surprised by how beautifully every vignette came... Read More together on the big day. I was also impressed with how Annie and Brittany managed hiccups, both big and small, behind the scenes so that we could enjoy the rush and bliss that comes with being a newlywed. Though they were hired for "weekend of- coordination" services, there's no doubt in my mind that the both of them went far beyond to make sure that our guests, family, and wedding party, had an enjoyable experience at our celebration. Thanks ladies!
---
Reviewed on

3/07/2018
Cathy G
I hired Annie 2 weeks before my wedding because I could not handle the stress and it was the best decision! She was organized, professional, responsive, and handled the wedding coordination and itinerary masterfully. She was really easy to work with and took all of the pressure... Read More and stress off of me. All I had to do was show up! The reception was more beautiful than I could have ever imagined. It brought tears to my eyes and I know it was in large part to Annie's hard work. Don't hesitate, hire Annie today!
---
Reviewed on

10/19/2017
Angela S
Working with Annie was an absolute delight! Very professional and calming! I just loved her sweet spirit! I would recommend her to anyone seeking a flawless day!
---
Reviewed on

9/29/2017
Ann H
Annie was the biggest must-have of our wedding day. She kept the festivities moving and took care of all the little details that couples worry about. It was a beautiful, stress-free day because of her!
---
Reviewed on

9/07/2017
Marjorie S
My mom was super skeptical about the whole day of coordinator thing. I knew I needed one, but she thought we were paying someone a lot of money for not much. She totally changed her tune after the wedding day. As the bride, I didn't know anything that Annie took care of, all I... Read More know is that my day went completely smoothly, but according to my mother, Annie was worth more than her weight in gold. I had no worries on my wedding day, despite the fact that it rained and they had to create a make-shift tent for the caterer, and I didn't think to bring supplies for the cake. I'm sure there were a million other small things that I didn't notice, but according to my mom she did a BUNCH, and I was happy that I was free to just enjoy my day. Having her as my wedding coordinator was a solid decision that I would make again, and I would definitely recommend her to any of my friends.
---
Reviewed on

6/09/2017
Nancy R
Annie is an amazing asset to hire. We hired Annie for "Day Of" services for my wedding roughly one year ago, for our wedding on May 20, 2017. She has been invaluable in her expertise, experience, and overall approach to our wedding. She is tremendous in the planning, scheduling,... Read More setup and so much more. At the end of the reception that night I truly felt like she was part of the family. Annie made sure that we were happy and taken care of and most importantly, prepared throughout the entire process. Her recommendations were spot on and her intuition on dealing with me and my now husband were nothing short of amazing. She made sure we got to enjoy our reception as well. We enjoyed working with her and Mae Events will be the first name out of our mouths for any wedding planning/event services, without a single doubt or hesitation!
---
Reviewed on

6/06/2017
Nicole C
Annie ensured our day went as smoothly as possible. Given a venue change 3 days before the wedding, we had a lot to figure out and do at the last minute - Annie was ready to roll, totally supportive and flexible, adapting to the changes and helping us do so as well! We were so... Read More excited and busy that we constantly lost track of time - if it weren't for Annie we would have missed half of the things planned for the ceremony. She went above and beyond what we expected, and we are grateful to have had her skillful service!
---
Reviewed on

5/03/2017
Hannah W
I could not say this enough times, hiring Annie and Mae Events was the best decision that we made for our wedding. My husband and I were new to Houston when we got engaged. Annie helped us so much that it seemed like we had been here forever! From finding the venue, to meeting... Read More with vendors, to coordinating the most flawless day of our lives, Annie was there every step of the way, and I truly could not be more thankful for her. If you're considering whether or not to use a wedding planning company, I promise you that it is 100% worth it, and I couldn't imagine a better company than this one. There are so many little details that go into your big day, especially on the day itself, and Annie made it possible for my family and me to focus on the moment. We knew that everything else would be taken care of, and it was more perfect than I could have imagined. Thank you, Annie, for giving Zach and me the best day of our lives! We could not have done it without you.
---
Reviewed on

2/28/2017
Samantha H
I started out the wedding process pretty confident I could plan the entire wedding myself, so I didn't really think about hiring a wedding coordinator until I realized I couldn't be in two places at once. I was unsure about having to spend more money for a coordinator, but... Read More clearly I had no idea what all went into it. Hiring Annie to be Weekend-of-Coordinator was by far the best decision I ever made. I had no idea how much Annie would actually end up doing for us. If it wasn't for her, I don't think anything would have turned out as perfect as it did. I had this grand idea that getting ready would be relaxing with plenty of time to look at the reception hall and make any last minute decisions. None of that happened. Before I knew it, it was time to walk down the aisle. I basically gave Annie all the decorations I had collected and they turned them into a masterpiece. They made the entire building beautiful, and added touches I hadn't even thought of. The second the ceremony was over Annie was by our side with drinks (very much needed). She made sure we got some of the appetizers, dinner, cake, refills, she cut the cake, directed us on what to do next, and these were just the things I got to see. There was so much more happening in the background, like dealing with the vendors, loading up the car, etc. They handed out the coloring activity books to the kids that I had completely forgotten about, and hadn't even mentioned on my list of things! Annie showed great initiative, creativeness, organization, communication and everything you need from a good coordinator. Trust me, it is worth the money and you can't go wrong hiring MAE Events! They will make sure the evening is smooth, beautiful, and what you dreamed of.
---
Reviewed on

2/13/2017
Kiersten G
Annie made my wedding one that I will not forget. She is so detailed and on top of everything that I never for one second was worried! From static to my wedding dress right before I walked down the aisle, to the bouquet and flower arrangements she hand made. She is amazing, and... Read More not to mention the absolute sweetest woman to work with. If you are looking for someone to really listen to what you are wanting and to help guide you, Mae Events is where to go.
---
Reviewed on

10/28/2016
Lauren D
Annie was the absolute best thing about my wedding, hands down. If I could do it all over again, my family and I would've hired her from the very beginning and had her do the whole thing versus just the weekend of. I could never express enough gratitude and thanks for her help... Read More and for getting me through the little hiccups we encountered during the final 2 week countdown to our wedding. She was so sweet, caring, and understanding. She always put me at ease! I was a nervous wreck and she always managed to calm me down--which is difficult to do sometimes :) She has the best attitude of anyone I have ever met! Words will never be enough to express my love and gratitude to Annie for helping (and for putting up with my "hangry" self the day of) make my wedding a great success!! Everyone who interacted with her thought she was just the sweetest thing. Thank you so much Annie!
---
Reviewed on

9/28/2016
Hanh T
If you asked my husband, he would say, "If I could do it again, I'd just have Annie (Mae Events) plan the whole wedding." I just smile and say, yes dear.. because before we hired Annie, I was telling him about the importance of having a wedding coordinator. Previously, I... Read More remember the times when I asked him and reminded him if I can go ahead and call a coordinator for an interview ;) I found Annie on the Knot. So after I spoke on the phone with Annie, and after my husband and I looked at the packages -- he gave me the green light for the partial package. Little did he know... In the wedding planning process, Annie was always flexible, really nice, and positive. She always had a can-do attitude throughout the planning, and was knowledgeable about etiquette, flow, and other wedding-related topics. Her advice about caterers and working with vendors was especially helpful to my husband. She helped to save us time, money, and energy in other areas if we were to do it ourselves. Most importantly, Annie helped to balance mine and my husband's vision and ideas for the wedding. We'd say, "Let's ask Annie about that..." and we were able to go to her as a resource. Her experience and planning skills as a wedding coordinator was essential in alleviating our wedding planning stress. Some friends asked me how we planned a wedding in less than 3 months, and I told them it's because we got a wedding coordinator. We couldn't have imagined getting through it without her help.
---
Reviewed on

5/16/2016
Annie goes above and beyond for her clients! She has excellent time management and her eye for those special decor touches are right on to meet the client's style! Annie is super sweet, professional, and has years of experience in events and weddings! You will not be... Read More disappointed!
---
Reviewed on

4/15/2016
Annie is remarkable!!! She loves what she does and it shows in her work. She is knowledgable in the wedding market and such a help. Her smile and positive attitude is contagious, making an event amazing. It was such a pleasure to work with her!
---
Reviewed on

4/14/2016
Ali F
As a photographer, I have had several opportunities to work with Annie of Mae Events. She is one of the most creative, organized, and professional event planners that I have had the pleasure to work alongside with. Every event that she handles is perfectly polished. It makes... Read More my job of capturing happy moments so much easier when the bride and groom are relaxed and taken care of. Plus, her relationship with so many of the local vendors really provides for a seamless, stress-free, and pleasant event. Choosing a life partner is one of the most important decisions you will ever make. Choosing Mae Events to handle your special day is one of the smartest decisions you will ever make.
---
Meet The Owner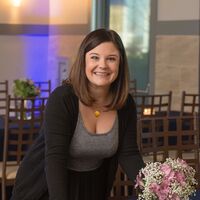 Annie
I started wedding planning in 2008 as a creative outlet to my 8-5 day job and I haven't stopped since! I feel that every day is an event and with a little planning, life can be a party! I'm a never-turn-down-a-trip or cook-a-fabulous-meal type of girl, glass-half-full (usually with coffee), and I can't even put into words how happy it makes me to plan events. My top favorite moments at a wedding are lining up the processional, the first look and the father/daughter dance!