Home

Makeup by Madeline
About this Vendor
Professional Makeup Artist
With over 7 years of experience and a true passion for beauty, the time is taken to create the perfect look for each client. Using only the highest quality of products formulated specifically for long wear, waterproof and HD photo/video. You'll feel and look like your most beautiful self on your wedding day. Makeup is about enjoying and enhancing—not covering, hiding and concealing. On Location Artistry NJ/NYC
Details
Beauty Group Bookings, Hair + Makeup Trials Available, Hair Stylists, Airbrushed Makeup, Eyelash Extensions, Makeup, Makeup Artists, On-Site Hair + Makeup, Waxing, Spray Tan, Tanning, Beauty
Contact Info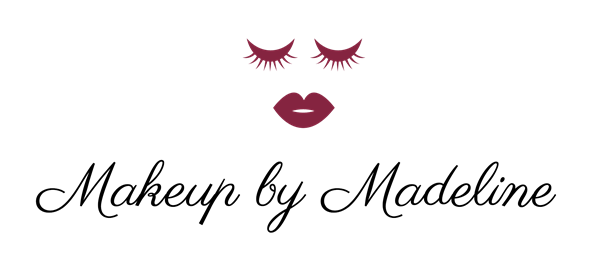 Reviewed on

9/14/2017
Kaye R
For anyone looking for an incredibly lovely, passionate, and talented artist, I highly highly recommend hiring Madeline! After an awful trial experience with another artist, I found Makeup By Madeline on TheKnot and oh my gosh. I'm SO happy that I found her and I can't believe I... Read More didn't reach out to her first! From the first email Maddy has been incredibly accommodating and easy to communicate with. I had a fantastic trial with her and was immediately put at ease with her warm personality and openness as she walked me through the process. She listened to all of my wants and concerns for my day-of look and knocked it out of the park - what she delivered was exactly what I wanted and I walked out of her studio feeling like myself, but better. Just by talking to Maddy, you can tell she is incredibly passionate about her work, and that she is truly committed to helping you look and feel your best on such an important occasion - this is a woman who really CARES - and her portfolio speaks for itself! Like most brides, I was incredibly stressed in the days leading up to the wedding, but after my experience talking to and sitting for a trial with Maddy I knew I had one (huge) less thing to worry about. She was just as amazing on the day of and I felt like a queen on my wedding day - she was so wonderful to work with, had a smile on her face the whole time despite our 6AM start, my bridesmaids loved her, and their makeup and my makeup was exactly what we wanted and stayed put through a lot of sweating and even more tears. Thank you, thank you, thank you Maddy for being an incredible person and artist!
---
Reviewed on

7/18/2017
Christine N
Highly recommended! She is proffessional to work with, come on time, will make it easy for you, and super nice. At first I am so worried that she will not come, but after I book on her she will always keep in touch. The price worth it, never have a second thought of getting... Read More her, remember it is your best day, you need to look beautiful. I rather get someone who is well experience which is Madeline, and you won't regret it. All the guest on my wedding praise my hair and my make up, i''m glad that I found her in website. The make up is fantastic she knows which is the best make up and hair for you in terms of weather and the venue. I wore it from morning till midnight and nothing change at all by the way my wedding is on the yatch. I only retouch my lipstick once in a while, I look so natural which is what I like, and I don't have a sleep that night and she hide all those eye bags really did a good job. take note, if you are happy with your hair and make up it will make your day beautiful and bright. So better get Madeline , she is the best in town I can give her an award for the best in hair and make up, they know what style is match for your face, skin and gown. God Bless !
---
Reviewed on

6/14/2017
Chelsea D
I wish I could give Madeline a thousand stars! My biggest concern with getting my wedding makeup done was making sure my skin looked flawless while showing off my signature freckles. Madeline was quick to respond to my inquiry, recommended her sister Michelle for my hair (also... Read More amazing!), and set up a trial for hair and makeup. I was blown away by how fantastic my makeup looked at my trial, and it looked even better on my wedding day. As someone who doesn't wear a lot of makeup regularly, my face was contoured and highlighted while still looking like there was nothing there. My freckles stood out just like I wanted them to. Madeline is fantastic. I cannot say enough good things about her or thank her enough for making me feel so gorgeous on my wedding day.
---
Reviewed on

10/11/2017
I happened to find Madeline after three other Makeup trial and I can't be more thankful that I did. Madeline was the only person who could get my makeup right. She made me look exactly how Iwanted to look on my wedding day. She also did Makeup for my mom and bridesmaid.... Read More Everyone was extremely happy. In addition Madeline decided to stay when the photographer arrived. Thank goodness she did because my venue had assigned a bridal person to me yet that girl was not nearly as helpful as Madeline! Madeline helped me get dressed fixed my gown when needed for pictures and just helped with everything in general. I never expected that and was so grateful to have her around that day. She made me so comfortable and was wonderful. I will give her referrals any chance I get! Thank you Madeline for the best Makeup ever (better than some of the top spa/salons I tried) and for all that you did for me!! ❤️
---
Reviewed on

8/05/2017
Keishna H
Maddy was great: professional, on time and prepared. She checked in with me several times prior to the event. The trial helped us to decide on a look for the big day. Her airbrushing skills helped save the day: she hid my sunburn/suntan lines! She uses quality products that... Read More lasted all night.
---
Reviewed on

1/31/2017
THE BEST! Don't look anywhere else for a makeup artist! Madeline goes above and beyond her job! You think you're hiring someone to make you pretty for a day, what you get is a woman who cares greatly about her clients! Madeline not only made my bridesmaids and myself GORGEOUS,... Read More she had us laughing the whole time we were with her. She then stayed to help me put on my dress, shoes, jewelry and even stage my home for photos. No one asked her to do this, she just knew how the day would go. Her personality and genuine care for you as a client is immeasurable! Thank you, thank you, thank you!!!!!!
---
Reviewed on

1/24/2017
Justine F
I would give Madeline and her sister Michelle 10 STARS out of 5 if could. I had a BRIDAL EMERGENCY where my initial hair & makeup artist got sick 9 DAYS before my wedding day. I had to think of a backup plan so I hit up as many beauty vendors as I could within the North Jersey... Read More area. After hitting up approx. 5-7 vendors, Madeline came back to me IMMEDIATELY. I explained to her my terrible situation and was able to schedule a hair & makeup trial the SAME DAY. Not only were they able to help out with my emergency, they did a BETTER JOB than my initial hair & makeup artist did! Here are some notable mentions about Madeline (makeup) & Michelle (hair) during the day of the wedding: · Both were very professional and stayed in contact with me at all times · They ensured that I would be ready by the time I requested. I had 8 girls including myself. We started around 7:30am and were done by 11am · My mother and mother in-law even had some impromptu requests (makeup touch-up, hair & eyelash extensions) and they were able to accommodate · They were very well prepared. They had a backup makeup artist come in to work on the girls to ensure that we'd finish in time · Their personalities were awesome. You need personality in order to gain trust. If you don't feel comfortable with your hair & makeup artist you are NOT going to feel comfortable on your wedding day – that's my personal opinion · After I had my 'first look' with the groom, I cried! They could have left but instead they decided not only to stay but touch up my hair & makeup to fix the mess I had made! There really isn't any negative input I could say about these girls. I will be recommending Madeline and Michelle to my girlfriends when their special day comes and for any future bride to-be. You will not be disappointed!
---
Reviewed on

11/21/2016
T V
First and foremost Madeline is extremely talented in what she does. I found Madeline through NJ Wedding and Event Center and I'm so happy I did. My wedding was November 11 2016 and Madeline came in and did my makeup my maid of honor, bridesmaids and my mother. Her work was... Read More beautiful. I wanted my makeup natural looking and she gave me exactly what I wanted. My whole crew all wanted something different from clean and simple to dramatic and ready to dance the night away. Madeline nailed it all. Her work was beautiful and she can do anything you want! Her talents go a long way just ask and she'll make it happen. She is super professional and felt like one of the family. Even after makeup was all done she was there to help me put on my shoes fix my dress and help stage my apartment for photos. She ran all around helping me with anything and everything even after her job was done. She goes above and beyond and I couldn't be happier. Thank you Madeline !
---
Reviewed on

11/16/2016
Debra A
Madeline brought nothing less than professional excellence and perfect personal charm to our wedding day. Her make-up application was not only everything I wanted it to be, it lasted the entire day and is stunning in photos. Madeline also has a relaxed, calm and funny... Read More disposition which was perfect on the morning of a hectic wedding day. There are not enough adjectives for how great Madeline is as a presence, but also as a artist. If you're lucky enough to hire her, you will not be sorry.
---
Reviewed on

9/15/2016
Tara R
I knew Maddy through a friend and followed her work online. When it came to my engagement photoshoot, I knew I didn't have to look any further. The shoot was planned to be in New York and I worried about the weather since it was supposed to rain. In the end, I didn't have to... Read More worry about a thing. The makeup photographed beautifully and didn't move or ware off. I loved the look and I can't wait to work with Maddy for the wedding!
---
Reviewed on

9/15/2016
Jen L
Madeline worked with my bridesmaids, mother, mother-in-law and myself for my wedding and she was great! She understood everyone's preferences and all the ladies looked beautiful! She also gave me the extra confidence for my big day and I couldn't thank her enough.
---
Reviewed on

5/09/2016
If you are looking for someone who will make you look and feel beautiful definitely no need to look anywhere else. Madeline loves what she does and her work really shows it. If your are lucky enough to book her you will definitely be more than satisfied!!
---
Reviewed on

5/03/2016
Madeline is by far the best make up artist I have ever worked with. I know Madeline professionally and personally, she is simply AMAZING at what she does! Madeline has done my hair and make up for several occasions and my friends and family always compliment on what an... Read More incredible job Madeline has done! I may not be a bride yet, but Madeline already knows she is booked for my wedding!
---
Reviewed on

5/03/2016
Adriana C
I remember working with Maddie on a shoot back in 2014. I still am in love with the pictures I took that day. What stands out in my memory was how she was able to effortlessly execute enhancement of the models' beauty, as opposed to simply covering it up. The models still looked... Read More like themselves which is key to differentiate between the skilled and the amateur. Maddie is professional, sweet, determined and passionate about her craft, and that speaks volumes since the industry is vast. She was a joy to work with and hope that our paths cross again. Choose her for your big day!
---
Reviewed on

5/02/2016
Kelly W
Madeline is amazing! She has made our most cherished moments even more memorable with her make up artistry. She is the only make up artist we use. She has done simple looks to glamorous, and I am always amazed at her work. I highly recommend her for any special event. I've seen... Read More a lot of her work and am always impressed at what she creates! I wish I could fib her a 10 star rating!
---
Meet The Owner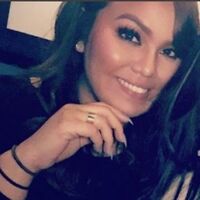 Madeline
Here is a tiny bit about myself and my life in the beauty industry... Not until the age of 17 did I really discovered the world of makeup. For me, it has been another form of art that I was lucky enough to turn into a career that I am passionate about. My clients become life-long friends by the end of their service. Bridal makeup is special to me because, the wedding day is just as important for me as it is for the bride! To make a woman feel more beautiful, I can't explain the pride it gives me. Then, to make them feel beautiful on their wedding day...that is what makes my career worth it.