Home

Mammoth Mountain Ski Area
About this Vendor
Begin your adventure!
Mammoth Mountain and June Mountain weddings are famous for their panoramic lakeside & mountaintop views. Choose from two mountains, eight ceremony sites and five reception sites to customize your special day. Friendly, professional wedding specialists will help you arrange everything for your day!
Amenities + Details
Amenities
Indoor

Outdoor - Covered

Outdoor - Not Covered

Ceremony Area

Handicap Accessible

Liability Insurance

On-Site Accommodations
For more details about amenities, please message the Venue.
Civil Union, Commitment Ceremony, Elopement, Interfaith Ceremony, Non-Religious Ceremony, Religious Ceremony, Same Sex Ceremony, Second Wedding , Vow Renewal Ceremony
Ballroom, Barn, Historic Venue, Hotel, Mountain, Park, Restaurant, Rooftop, Tented
Destination Wedding Planning, Destination Weddings, Planning
Contact Info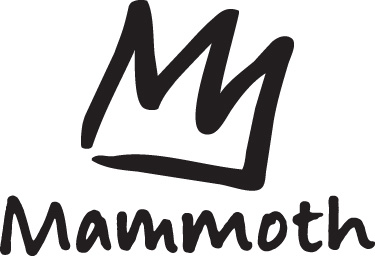 Reviewed on

7/07/2016
Courtney M
My husband and I had the most magical day ever when we got married in Mammoth on May 22, 2016. From the initial contact with Amanda, the planning with Loree, and the day-of execution with the whole MMSA staff...every detail was handled beautifully! We initially planned for a... Read More ceremony at Forest Chapel. Unfortunately, mother nature blessed Mammoth with a load of snow ultimately leaving us to secure a second location only days before our Wedding! Luckily, with the care and concern of Loree Peterson, she ensured we found a location that was still outside and guess what?? It turned out EVEN BETTER than anything I could have imagined. I am so thankful for Loree's ingenuity and concern for our happiness, along with Tamarack Lodge to find us the perfect spot lakeside at Tamarack Lodge that accommodated our 60 guests perfectly. As for our reception, I cannot recommend The Mill enough! It was the perfect size for our intimate wedding of 60 and I especially loved the mountain lodge vibe. When I first scouted The Mill, I was unsure how it could ever be transformed into a reception space but boy was I blown away on the day. Loree, along with Chris and The Mill staff did an AMAZING job transforming the interior into my enchanted fairy- tale reception space. I was initially worried too because they were open to the public that day ad only had a couple hours to decorate and they did so with flying colors! Oh, and the food was incredible!! I had so many people compliment us on how great the food was. We opted for a meat-free menu and chose the salmon (SO GOOD) and the mushroom rissoto (also amazing!) I also have to mention how attentive and fun the wait staff and bartenders were. They were a special addition to the night and by the end they felt like family. Lastly, Chris, the manager of The Mill, who was so patient and calm with all our questions and who let us decorate the inside to our choosing- he was super! The best part of The Mill is how late you can go, as well as, no volume restrictions so you can dance the night away which is exactly what we did. I LOVE LOVE LOVE everything about out wedding day and I am forever grateful to the entire Mammoth Mountain Team and all they did to help us have the best day of our lives. Love, Courtney and Adam
---
Reviewed on

2/08/2016
Wow! Amazing venue and just as impressive staff! I'm a photographer in San Diego but I came to Mammoth for a wedding for the daughter of one my dearest friends so I wanted everything to be perfect. And it was! Loree and her team are professional, go above and beyond, and are... Read More some of the best wedding professionals I have ever worked with. At 11,000 feet, the top of the gondola had breathtaking views for incredible portraits. The sunset and the snow were an impressive background that as a photographer, just thrilled me. This was a truly fun event and from start to end Loree really was the best! I highly recommend this venue and team of great people for a memorable, gorgeous wedding in a fabulous mountain setting!
---
Yodler restaurant - great rehearsal dinner!
Reviewed on

10/21/2015
W W
We had our rehearsal dinner at Mammoth Mountain's Yodler Restaurant. The venue was perfect for our "mountain wedding" theme - with sweeping views of the Mammoth from the deck and a quaint German vibe, it was a perfect way to kick off the weekend. The staff was very friendly and... Read More welcoming - the kitchen really knew what it was doing - and everyone had a fun time. It was a little confusing to book the venue - we ended up talking to three different people at Mammoth. Everyone was very pleasant and everything worked out well. Cheyanne was there to coordinate during our event and she did a fantastic job! Having our wedding here in October was great: although they close down the gondola to the top of Mammoth Mountain in the fall, so we couldn't take our guests to see the summit, we were able to rent out the entire restaurant because it is normally closed for the season- we had the place to ourselves. I was originally worried that our small, 50-person dinner would feel lost in such a large building, but we used the room right next to the bar on the first floor and it was the perfect size - the staff helped by rearranging the tables at our request to fill the space. Although we were first drawn to the Yolder for its authentic ambiance, we were very impressed with its array of other services/perks. We used the in-house sound system for speeches and background music - easy to use and functional. They also catered the event. Mammoth has a large menu that can be tailored to meet any palate, but we actually really liked the Yodler's standard German fare. We asked to have the meal buffet-style to let our guests pick and choose what they ate, and it was lovely, organized, and delicious! Everyone was complimenting the food, and everyone went back for moreI also loved that they were able to get a fire going in their fire pit on the deck - complete with s'mores. It was atmospheric - a starry sky with mountain silhouettes - a fitting end to a wonderful evening!
---
Reviewed on

9/28/2015
My husband and I got married at Mammoth on 8/15/15 and it was fabulous! We had 172 guests, and had the ceremony at the summit near the Mammoth sign with the reception at McCoy Station. We were so impressed by all the Mammoth staff, especially Loree and Ananda, who helped make... Read More our day perfect. We were able to fit 60 chairs on the top, so the other guests stood in the back, which worked fine. We were blown away with how the Mammoth crew was able to transform McCoy with uplighting, the dance floor and decorations. For the reception, we had long tables that sat 16-18 people, so we did a family style meal which worked out great. The salmon and trip-tip were delicious! We had a slight miscommunication with the bar set up, but overall it was a perfect day. Our guests loved the mountain experience and we would definitely do it again!
---
Fabulous Wedding weekend in Mammoth Lakes
Reviewed on

8/01/2015
Jason H
My husband and I enjoyed our wedding celebration in Mammoth Lakes in early July. We could not have imagined a better location or experience! Our ceremony was held outdoors at Forest Chapel and the reception was on the mountain in Parallax. Our coordinator, Loree, and the Mammoth... Read More staff were unbelievably helpful, knowledgeable and accommodating. They had continuous open lines of communication and took care of every last detail. We had an absolute blast and our guests said it was by far the most fun and beautiful wedding they have ever been to. A million thanks to everyone who was there and helped out! We couldn't have asked for anything more!
---
Reviewed on

7/25/2015
My daughter & son-in-law were married at the Forest Chapel last weekend. I can't imagine a more beautiful setting. Cheyenne & the rest of the crew at Mammoth Weddings made our day spectacular & stress free. We had the reception in the Yurt at the Tamarack Lodge. The service &... Read More the food were wonderful. Everyone involved at the reception went out of their way attending to any need that we had. We can't thank everyone enough for making our daughter's day special in every way.
---
Mammoth Mountain Wedding
Reviewed on

6/08/2015
My wedding was originally planned for the Forest Chapel venue; however, due to weather the weekend of the wedding we had to change venues at the last minute. My wedding coordinator, Amanda Archuleta, worked with me to get us a venue that was even more beautiful than the first.... Read More She was consistently available whenever I needed something and at any point when I started to feel stressed out Amanda did everything she could to ease my mind. I was beyond satisfied with the treatment and help I received from the Mammoth Mountain staff. They helped me every step of the way. I would absolutely recommend Mammoth Mountain for any wedding. Not only is the location a beautiful venue to have your special day, but the staff is amazing! Thank you Mammoth Mountain Ski Area for making our wedding incredible!!
---
Wedding
Reviewed on

4/19/2015
Shari L
Darla Ross, our wedding coordinator at Mammoth Mountain was absolutely outstanding throughout the whole process in terms of communication, friendliness, flexibility (especially on the big day) etc. The original plan (and my dream) was to have the ceremony at the top and ski down... Read More to mid-mountain for the reception in my wedding dress. Unfortunately, just 4 days prior to the wedding day, I had a ski accident which landed me in the hospital with broken ribs and collapsed lung. It was only late evening the night before the wedding that we knew for sure I would be released from the hospital. Darla and Mammoth Mountain was incredibly flexible in changing the venue to a beautiful alternative location at Mammoth Mountain Inn on the deck with beautiful back drop of the mountain as my doctor would not allow me to go to the highest elevation with my lung. Darla, specifically, went above and beyond to save our special day and was incredibly kind to my friends and family. The reception location at Parallax (mid-mountain) was absolutely gorgeous! Many of my guests told me it was the best wedding they have ever been too. Thank you Darla and Mammoth Mountain!
---
Incredible Ski Wedding at Mammoth!
Reviewed on

3/19/2015
Brian H
My husband and I got married this past March at Mammoth, and had the most amazing experience. We wanted a ski wedding, where we could get married on the summit outside, then ski down with our friends, and then have a party afterwards. It worked PERFECTLY. The summit of... Read More Mammoth has a gondola to provide easy access for non-skiers/elderly, and there is an enclosed building at the top that can accommodate either a ceremony or a staging area. We had our guests (75) wait inside, and then come outside for the actual ceremony. Afterwards, we skied down, and then had a few hours to relax before bringing them back up to the halfway lodge for a reception at Parallax (the contemporary restaurant in McCoy station). The party was superb, and no decorations were needed because Parallax itself is already perfectly appointed. Re: the staff, I cannot say enough how helpful and responsive they were, from the minute we emailed to ask for quotes, up until days after the wedding itself. (Literally. Darla, the incredible wedding coordinator, was still working with us to get everything we sent there back home.) Altogether, I would have to say that this was the coolest, most fun wedding venue I'd ever seen, and if you're looking for something fun and adventurous, but still accessible to everyone, that you should really consider Mammoth!
---
Magical Mammoth Mountain
Reviewed on

1/22/2015
I had my wedding in Mammoth Lakes, CA and it was nothing short of magical. The ceremony was held literally in the middle of a forest at the Forest Chapel and the reception was at Little Eagle. We had the chair lift going right next door for our guests to enjoy too! It really... Read More was perfect, the food was EXCELLENT, with options for vegetarians, vegans and meat eaters alike. Highly recommend this incredible location.
---
Gorgeous Mountain Winter wedding
Reviewed on

12/02/2014
Tracy E
I had a 150 person wedding at McCoy station in Mammoth and it was more than I dreamed! The staff were all so professional and worked so hard to make the day phenomenal. Darla Ross and Amanda Archuleta were my wedding coordinators - they both were dependable, knowledgeable, and... Read More went above and beyond to make my day exactly what I wanted. We experienced inclement weather so the mountain brought all of our guests up on a sno-cats! Unexpected but really delighted the guests and us. Things we added to our day - we added a candle package which looked beautiful in the room, we had shuttles which worked out great, we had an apple cider station pre-ceremony - yum, we had our cocktail hour in Parallax which was lovely and enjoyed by our guests. The food was good - better than I expected! Better than I have had at weddings at well known hotel chains. We had planned to do our ceremony outside but could not because of the weather, so we did it in the "glass room" and it worked well. The mountain worked hard to get the room set up for us, and the views out the window were lovely. It was pretty cold in there but our guests just stayed in their coats until cocktail hour. We also had our farewell brunch catered by the mountain catering crew - it was at Campo. The food was delicious and the venue was perfect. Our DJ was Spencer of /. Creative - he works regularly with the mountain and was fantastic. Our photographers were Cooke Fine Photography - highly recommend them as well. Diana and Michael were so professional, thoughtful, and truly cared about us and the work they were doing for us. And our guitarist, Jon Jacoby, and officiant, Stacey Powells, were also mountain recommendations who were talented and professional. We had guests stay at Mammoth Mountain Inn, Juniper Springs, the Village Lodge, and the Westin and were very pleased with the service at all three locations. My groom and I come up to Mammoth a lot but live in Santa Monica so we really relied on Darla, Amanda and crew to manage much of the details for us and we were so grateful for their help. Our guests all had a wonderful time, and so did we. Mammoth is perfect if you want a cozy mountain town feel with a professional crew in the background to make it all happen for you. And really the value was great - it wasn't bargain basement by any means, but compared to what we would get in Santa Monica for the amount of money we spent, it was definitely worth the trek!
---
Excellent
Reviewed on

9/29/2013
Danielle Y
They were fab
---
Different...
Reviewed on

7/21/2013
Sarah N
If Skiings your thing, or mountains/mountain climbing etc then sure why not. If you want the magazine wedding venue then keep looking.
---
Unique yet Beautiful Wedding Venue
Reviewed on

6/20/2013
Melissa M
Get married at 11,000 feet elevation. Guests enjoy champagne up the gondola. Jen Rossier was awesome. The food at the Mill was so good. It was the best.
---
Wedding Ceremony Location
Reviewed on

6/25/2012
Autumn S
There is a lot of year round locations to have your ceremony in Mammoth. Options for both indoor and outdoor, but you cannot beat the great outdoors! Our wedding was outside on top of the summit on May 26, 2012 in unexpected, but VERY welcome, snow showers!
---
Beautiful Location for a Wedding!
Reviewed on

8/28/2011
Lindsay P
We had our wedding at the top of Mammmoth Mountain. It was absolutely gorgeous. We loved having the snow-topped mountains in the background. And the people in the catering office at the ski resort were so easy to work with. They made everything turn out fabulous!
---
My itinerary
Reviewed on

3/15/2011
Gabriela G
I just loved the itinerary they scheduled for me.
---
Hard getting there but, amazing once you do
Reviewed on

2/14/2011
Amanda W
We had a rough run at planning our wedding with the Mammoth Mountain Weddings. We had a hard time communicating (didn't recieve emails/answers in a timely manner). Once we had a discussion about this, things got much better. I would typically grade this a little firmer but, the... Read More week and day of the wedding was amazing. We were welcomed with gift baskets and so well taken care of by the wedding staff. Anything we asked for, big or small was done with quickness and ease. The day of the wedding, we were checked on constantly to make sure we were comfortable and happy! The day of, there were a few hiccups but, were taken care of immediately. Our guests as well as myself and my husband were amazed and blown away with the wedding/reception itself. We had such a great time and could not have asked for a better day. The views were amazing and I cannot wait to see all of the pictures!
---
Review for Mammoth Mountain Ski Area
Reviewed on

5/10/2010
Elizabeth C
We got married at a ski resort! Guests took the gondola to mid mountain for the ceremony and reception and to the Top of the Sierra for cocktails. Would definately recommend to anyone wanting something a little off the beaten path. It was the most unique wedding!;It's... Read More definately interesting planning a wedding from afar (ours was a destination wedding). Casey at the Mammoth Mountain Ski Area was fabulous to work with!
---
Meet The Manager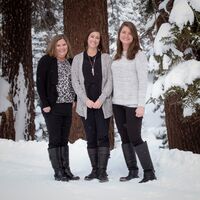 Weddings Team
Our talented team consists of Amanda Archuleta, Loree Peterson and Cheyanne Kampe. We work together to help brides like you have their dream wedding.