Home

Mango Season Weddings
About this Vendor
Retro Music for Ceremony, Reception + Dance Party
We specialize in Hawaii wedding music with a twist! Our band - choose from an intimate husband + wife duo to our full jazz quintet - adds a retro/vintage taste to your pop, funk, soul, jazz, island, Hawaiian & contemporary music choices. Located on Oahu and available to perform on all islands.
Details
Guitar, Keyboard, Percussion, Piano, Saxophone, Ukulele, Vocals
Classical, Country, Dance, Disco, Folk, Jazz, Pop, R&B, Rock, Latin
After Party, Rehearsal Dinner, Rehearsals + Parties, Ceremony, Cocktail Hour, Reception, Wedding
Live Music, Recorded Music, Sound Equipment, Music, Equipment, Rentals + Equipment
Contact Info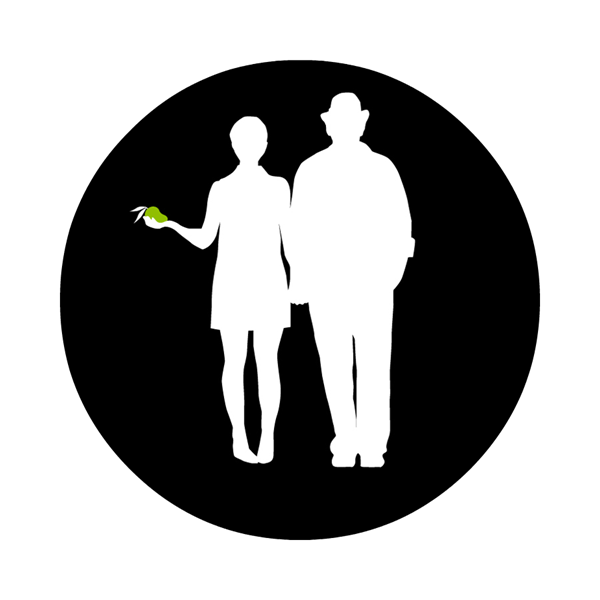 Beautiful Music, Excellent Band
Reviewed on

7/24/2015
Annalise M
Annie, Curtis, and Will: You were so incredible to work with! From our first phone call with Annie we knew that you would be a great fit for our wedding. You went above and beyond and we are so grateful. Your music is beautiful and Mango Season brought the exact kind of... Read More environment and ambiance that we were looking for. My only wish is that we had more time to enjoy it! You provided us with us a wonderful soundtrack commemorate the day! I would absolutely recommend Mango Season to anyone looking for fantastic and talented musicians with the wonderful personalities and professionalism. Before the event we worked mostly with Annie and she is absolutely fabulous. She made us feel comfortable and helped us choose the type of music that would be best for the event we were creating. The Mango Season duo played the ceremony and the trio played our cocktail hour. Thank you so much for all that you did to make our day so special! We are so appreciative!
---
Reviewed on

10/26/2016
Jill A
Mango Season was the perfect thread that wove through our wedding day together. Some highlights: • Curtis, Annie and their musicians are such wonderful talents. They bring an authentic voice and musical continuity for the whole wedding. • We planned our own wedding but Annie... Read More really helped bring everything together as far as the timing and pace of the day. Because the music is present at every stage, they are able to see and note all the big moments and the smaller transitional times. Annie also emcee'ed our wedding which helped to keep things moving smoothly. She worked with my day of coordinator to ensure everyone was on the same page. I think it so often goes unnoticed, but music really carries the evening and fills the space. Everything was seamless and transitioned beautifully. • Curtis and Annie inquired if we wanted to involve family/friends as part of the evening/entertainment. My dad used to play the guitar. Annie urged me to ask if he would be interested and he was! Curtis worked with him through a couple sessions to warm up and practice my dad's song choice. My father sang the last song of the evening which turned out to be one of our most special moments. • Curtis also coordinated with my friend in Switzerland to sing a Brazilian Song that she selected. They only coordinated via skype and a quick practice session day-of; again, beautiful! • Curtis and Annie came with us to a site visit in advance of the wedding to go through all the logistics for electrical and wiring; all accounted for. • Their library of songs is huge! But they also write their own -- so good! Get their cd! • It was really Annie who helped us establish our day of timeline at our first meeting with them. (Before a lot of our vendors were selected.) And we worked it out together with other iterations, of course, based on other constraints. But between her and my day-of-coordinator, I was completely at ease. I had zero stress that day. I just kicked back, let them flow, and enjoyed. • Live music sets an entirely different tone from having a DJ. There is a warmth and spontaneity about that is so genuine. I feel like your wedding day should be about celebrating authentic connections and relationships. For me, personally, having live music was an integral part of creating the space for that tone of celebration. • We had fun! They had fun! --- P.S. My dad started taking guitar lessons with Curtis and loves it! Curtis is so talented, so skilled and knowledgeable of his craft — and based on my dad's feedback, a great teacher too!
---
Simpy amazing!
Reviewed on

10/03/2014
Jasmine P
Curtis & Annie - You two are absolutely amazing! As a couple and as musicians, you exemplify love and warmth through your songs. We are so very grateful to have you sing at our wedding, we wish we could have had you perform through the wee hours of the morning! Thank you for... Read More all of our phone meetings that led up to the big day, you really made the wedding planning such a breeze! And thank you sooooo much for learning and singing our favorite song "Baby I Love Your Way" during our first dance! I felt like I was on cloud nine ;) Words cannot express our gratitude and many thanks for the two of you being a part of our special day. Keep singing and entertaining!
---
What a wonderful band for any ocassion!!
Reviewed on

12/30/2015
I just moved to Honolulu from Fiji, had my first child and planned a wedding. Needless to say, it was a VERY stressful time for me. There were times that I thought I just couldn't do it all, but I found Mango Season...watched videos of them on Youtube and just fell in love with... Read More their vibe and music. As I previously stated, I was insanely busy. I missed and rescheduled meetings with the band (Ana) multiple times. But, she was so accommodating and had such a pleasant demeanor that I knew I made the right choice. On the day of, they were right on Que. My guests loved them!! They even timed my first dance (a song they learned for me) with the fireworks. I would honestly give them a 10 out of 5!! So impressed!! I would recommend them to anyone for any occasion! Thank you Mango Season for making my special day PERFECT!!!
---
The Best!
Reviewed on

6/07/2015
Carli M
We loved every minute of our music from Mango Session. We worked with Annie for a year and were not disappointed. She was amazing and took on the role of wedding planner and Emcee. Our wedding start with Annie and Curtis and then progressed to a trio for cocktail hour and dinner... Read More to a five piece full band. The band learned songs we asked and kept our guests dancing and singing along all night long. We asked for the traditional Jewish Horah as a special request and it was great. Mango Session was amazing and had every single guest on the floor and no one guessed that this was their first time performing this. Its now a few weeks after the wedding and our guests are still going on about how great our band was. We would hire them again in a second.
---
Mango Season at our Ihilani wedding
Reviewed on

10/30/2014
Anthony C
We hired Mango Season to perform during both our ceremony and part of our reception for our wedding this past October at the Ihilani. We started planning early and chose Mango Season because we were referred by our wedding planners and once we found them, their music and... Read More performances were easy to find online. Mango Season plays a mixture of popular music, lounge and jazz music and traditional Hawaiian music. Once we decided they would be our band, they were very communicative during the planning process, providing us with a website we could use to plan with as well as numerous opportunities to meet in person or speak over the phone as we live in MA and they are in Hawaii. Mango Season also worked very well with our planners (Fred and Kate) and the DJ we decided to book for half of our reception. Annie and Kurt were more than friendly during the whole process, they were reliable and experienced. Annie was also very comfortable as an Emcee. Most importantly, their music was awesome. They offer to learn two songs of your choice and they are performed expertly. You can even check out some of their music on Itunes! All in all, working with Mango Season was a fun, and stress free experience, and my wife and I would recommend them to anyone looking for a wedding band!
---
Mango Season made our wedding unforgettable!
Reviewed on

10/20/2013
Lori T
From the beginning, Curtis & Annie of Mango Season have been professional and hands on. My wedding was in Los Angeles, CA and they did a perfect job coordinating details with me via email or phone from Hawaii. They also went out of their way to handle details with my DJ... Read More regarding sound systems and mics which was such a relief for me not to be involved with those kinds of details. On top of everything, they customized a special song for our first dance which ended being the MOST epic part of our wedding. Everyone couldn't believe they took a rap song and spun it to sound like an elegant, jazzy slow dance song. I will never forget how well that turned out and how amazing it felt dancing to their beautiful voices. They performed during the cocktail hour and all my guests were thoroughly entertained. My father even went up to them without my knowing to tell them how amazing they were. My wedding had a 1920's art deco theme and they dressed the part which we appreciated. They brough 1000% to their performance. You can tell it's more than a job, but a passion of theirs. :) All in all, Mango Season was one of the best choices I made for my wedding. Professional, friendly & talented. They made our special day SO unforgettable! My husband and I love them so much!
---
Mango Season
Reviewed on

10/01/2013
Sherry S
Having Mango Season play at my wedding was one of my best ideas! They are so friendly and more importantly so incredibly talented!! I wanted to sing a special french song for my husband and the band did such a great job learning to play the song and helping me to bring this... Read More special surprise to life. Oh and make sure you get your hands on their new CD, its is definitely great, feel good music!!!
---
Mango Season was AWESOME!!
Reviewed on

8/29/2013
Rosanna L
Mango Season was very professional and easy to work with. They took the time to come out to our rehearsal to make sure that everything will run smoothly for our wedding. They were very courteous to our guest and made sure that everyone was enjoying themselves. They had a big... Read More selection of songs that they could sing and they gave us the option to learn 2 new songs. I would definitely recommend them for your wedding!
---
Mango Season
Reviewed on

7/25/2013
BRI Y
Words can not explain how AWESOME they are! They did such a good job and even let my new in-laws do a couple of songs with them! Which was also great! You can tell how much they love doing their job. Always having a smile on their face which was always so comforting! It felt... Read More like they were our friends!
---
Awesome..
Reviewed on

7/22/2013
Stacey T
Mango Season was great, they performed at our wedding this July 2013 and prior to our date, Annie was always checking up on us for any questions/ meetings or anything that was needed, very professional and easy to work with. They have such a wide range of music that they play... Read More from jazz, soul, pop, island, contemporary, and originals so don't worry, they can satisfy any type of crowd. They were a big hit, our guest loved them. We had chosen a few songs that we wanted to be played for our processional and recessional at which they performed wonderfully, then played during dinner and then performed for our first dance witch made it so much more special then just having a DJ playing music. I cant explain how special they made our night and would recommend then to anyone thinking of getting live music for their special occasion.
---
My Search!
Reviewed on

5/22/2012
Liz S
I was recently married 5/5/2012, and was in search for a diverse band in Hawaii. I wanted a little bit of this and a little bit of that, when I found Mango Seasons I realized they would provide just that for me. They were very accomodating, professional and easy to work with. We... Read More met prior to my big day to go over types of music, they were very interested in knowing my husband and I as a couple and what music defined us. I wish we could've had more time during the reception to listen to them, but the wedding went by SO FAST...Overall they were a big hit and did a great job!!!
---
Excellent wedding guitarist/singer
Reviewed on

4/09/2012
Anne V
Curtis (and wife Annie) made the process easy as comminication is excellent. They were prompt and pleasant to work with. Curtis is a wonderful talent and Annie was a joy to coordinate our plans with. Cutis has a wide repertoire of music and wasn't at all surprised that he... Read More alredy new my song selctions. My husband and I highly recommend them!
---
Thank You Mango Season!
Reviewed on

12/12/2011
Shannon E
I can't say enough about this very talented duo! Mango season did the music for the ceremony and cocktail reception at our wedding this past summer, and they did an amazing job. I had seen them perform before and I loved their sound and knew that I wanted them to perform at my... Read More wedding. Luckily they were available on my wedding date and from the time I booked them, it was smooth sailing. They are prompt, professional and incredibly easy to work with. Of significance is the fact that I was able to handle almost all the arrangments via email, which can be really important to the busy/out-of-town bride. Their musical range is impressive and they were able to accommodate each of the songs I had selected for our ceremony. They performed the ceremony songs so well that I was brought to tears while listening to the bridal party entrance song (before I even started the walk down the aisle)!! For the cocktail reception, I left the song choices up to them, and I was not disappointed. They played a variety of songs that appealed to different musical tastes. In fact, throughout the evening, guests AND hotel staff came up to me to tell me how much they enjoyed the music. Thank you Mango Season for making our special day so memorable. We can't thank you enough!!!
---