Home

Manhattan Penthouse On Fifth Avenue
The Inside Scoop
---
FROM THE KNOT EDITORS
The First Look
For couples searching for the ideal venue for a lavish, posh and unforgettable wedding reception, look no further than the Manhattan Penthouse on Fifth Avenue in New York, New York. The name says it all: this 8,000-square-foot, loft-like, full-floor finished penthouse in New York City treats 100 to 200 guests to stunning 360-degree skyline views through Palladian windows in giant arched casements. You and your guests will spend your big night dancing under the stars, overlooking the center of the world in the Big Apple. This location manages to superbly mix traditional with trendy, with outstanding features in the Reception Room and the Ballroom.
Reception Room has Palladian windows with excellent views of the Empire State Building and the rest of the iconic New York City skyline, along with a mirrored and paneled bar, gorgeous moldings, tall ficus trees, cushioned window seats and stained glass.
Ballroom includes richly appointed tables that surround a herringbone dance floor with even more beautiful views, as well as an oak and stained glass bar, special lighting, a Baldwin grand piano, custom stereo, the finest catering equipment and oak floors.
If you're looking to have your wedding reception take place in the heart of Manhattan, the Manhattan Penthouse on Fifth Avenue is the place.
What You Should Know
The Manhattan Penthouse on Fifth Avenue is a professional wedding venue that has been a part of the New York City wedding industry for more than 40 years. The venue hosts events one at a time and is all-inclusive, which means that if you're having your reception there, you can only use their catering. However, the owner has been in the catering business for more than 30 years and offers exceptional culinary dishes. The menu is extensive and can even be a bit overwhelming, but every menu item is delicious—and a majority of the items, even the sauces, are made gluten-free.
A list of recommended vendors is provided for couples looking for florists, photographers, videographers, officiants, bands, DJs, hair and make-up artists and bakers.
Extra Perks
The event staff at the Manhattan Penthouse on Fifth Avenue are experienced and extraordinarily helpful and responsive; they go the extra mile to really to make sure your wedding day is a memorable one. A few additional perks the Manhattan Penthouse offers to the newlyweds, the wedding party and guests include:
One-at-a-time events
Arrangements with Imperial Parking at 7 East 14th Street, a half block away (Tickets can be stamped by coat check for a discounted rate)
Stellar views of the Manhattan skyline
Affable and extremely attentive maître d'
From the Vendor
Chic, World-Class Venue on 5th Ave-- Value loaded!
Manhattan Penthouse, seating 100 to 200 with dancing, is an extraordinary, loft-like, beautifully finished penthouse aerie with rich details. Guests are surrounded by stunning 360° skyline views framed by our signature Palladian windows. Simply put, one of NYC's premier venues & best values.
Amenities + Details
Amenities
Handicap Accessible

Liability Insurance

On-Site Accommodations

Indoor

Reception Area

Wireless Internet
For more details about amenities, please message the Venue.
Ballroom, Historic Venue, Loft
Destination Wedding Packages, Destination Wedding Planning, Destination Weddings, Food + Catering, Planning, Rentals + Equipment
Contact Info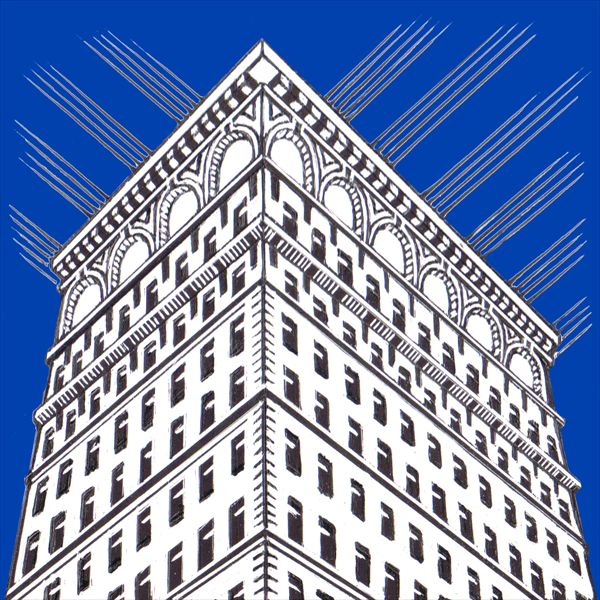 great
Reviewed on

11/06/2013
tyrtrt t
thank you for such a beautiful time
---
Staff at MPH makes dreams come true!
Reviewed on

7/25/2013
Lisa D
I had both heard and read nothing but stellar reviews of the MHP since I first started searching for a wedding venue over a year ago. I wanted a space that included catering and an open bar, a great view of NYC and could accommodate up to 200 guests. At first, I thought this was... Read More impossible to find in Manhattan at an affordable price, but the MPH is THE space if you want the most for your money. Their caterers have been in business for 50 years and were willing to work with us to create the blend of Latin American and Mediterranean dishes we wanted. Furthermore, one of the managers we worked with, Jeno, answered all of my emails immediately, and was reliable, flexible and made us feel special even though he deals with 100's of clients at a time. You will not regret celebrating an event here- your wedding or any of life's other major milestones.
---
Gorgeous!
Reviewed on

1/05/2013
gillian p
Manhattan Penthouse was the first and only venue we visited. We wanted a cozy, intimate atmosphere but still have amazing views of the city. Manhattan Penthouse was PERFECT. The 360 degree views are absolutely phenomenal. The food was spectacular! I have heard nothing but rave... Read More reviews from everyone that was at the reception. Monika was excellent as responding to emails and answering all questions during the planning process. Angel - I think he was head waiter - was the only other person I met that night of the wedding (the whole night was very busy!) but he was wonderful! It was so great knowing that the food was coming from Manhattan Penthouse - one less thing to do. Their menu is very extensive and a little overwhelming but everything on it is delicious. You know how people say you don't eat at your own wedding? After the tasting we had, I made sure to eat the food! It was too good to pass up! They don't provide a cake but they do have a lot of other really great desserts. It was a perfect evening and we could not have picked a better location. Highly recommended!
---
Reviewed on

11/16/2016
Sheena H
Whatever I write here will not capture the ultimate experience we had choosing this as our wedding venue. Hands down one of the most unique yet affordable venues in NYC. We fell in love with the views and the fact that it's gorgeous even in it's bare bones. We spent so much time... Read More visiting venues both in and out of state, and I couldn't tell you how many poor decor decisions are out there, and how inflexible some venues really are. Not the case at the Manhattan Penthouse, they are incredibly efficient, flexible and professional. The food is delicious, the staff is unlike any other and the experience was just a dream come true. We worked with Jeno who is by far the most impressive contact that we have ever worked with. We were married on Oct 1, 2016 and we still have friends and family talking about our special day. Everyone was so impressed by the night that it made every penny worthwhile. We would highly recommend choosing this venue for your rental needs, as it was made for hosting a very perfect night.
---
Reviewed on

11/11/2016
Joan S
What an amazing reception hall with a gorgeous view of the city. I felt like a Queen having my reception here and I highly recommend this penthouse!
---
Reviewed on

10/16/2016
Rachel D
Our wedding at the penthouse was absolutely perfect. A dream come true. We worked with Jeno who is hands down the best in the business. He was quick to answer all of our questions and made sure the night went as planned. The views of this venue made the night that more magical.... Read More I cannot recommend this place more!!!
---
Reviewed on

10/12/2016
Nxjsjj H
hjbygjjik
---
Reviewed on

9/05/2016
summar
噜噜噜
---
Reviewed on

7/24/2016
Melissa K
We had our 100-guest wedding here and could not have been happier. I was not a very hands-on bride, so I loved how "all inclusive" this venue was (food, open bar, day-of coordinator, beautiful views, etc.). The staff here is extremely professional and friendly and do their jobs... Read More very well. We worked with Jeno who was very responsive and efficient leading up to the event, as well as the day of. I cannot think of a single drawback. If you're looking to host an NYC wedding on a smaller budget, then this is the venue for you. Thank you so much to the entire Manhattan Penthouse team!
---
Reviewed on

7/13/2016
Thomas W
This place is ok.
---
Reviewed on

4/05/2016
There are so many things that we could say about having our wedding at Manhattan Penthouse, but we'll keep it short and just say that we could not have been more grateful for this venue and to its staff. We had a wonderful experience, from beginning to end, and Jeno (although he... Read More might seem somewhat short at times) was terrific to work with - efficient, responsive, and incredibly helpful. We loved working with him. The food was very good and the venue was stunning. Very affordable as well given relative prices in New York. We chose this venue in part because we wanted to get married near our homes, but it ended out being the right choice for countless reasons. Thanks so much to Jeno and his entire team!
---
Reviewed on

3/14/2016
Brandon D
Pretty good!!!
---
Reviewed on

9/29/2015
Cynthia M
Beautiful space. I absolutely loved the penthouse and the staff here are so kind and professional.
---
Manhattan Dream Wedding
Reviewed on

9/24/2015
Shelley T
I'm still in shock that I was able to afford to get married in the heart of NYC - This venue was amazing. The views are stunning and it was the perfect size for my 110 person wedding. I was skeptical at first because all of the other venues I looked at in Manhattan were more... Read More expensive and only offered me a view of New Jersey. I loved the idea of having a wedding in a loft space so I could design it and create the wedding of my dreams. Monika was amazing to work with - She was accommodating and responded quickly through email with all of my questions. The staff was professional and the food was AMAZING. With so many things to worry about while wedding planning, it was nice to know I didn't have to worry about my venue once.
---
Reviewed on

9/24/2015
Ashley J
Loved the venue, came here for a graduation party. It is big and beautiful.
---
Reviewed on

9/21/2015
Chingwai L
Great Venue and fabulous atmosphere
---
Reviewed on

8/01/2015
Cindy G
We celebrated our wedding reception at the Manhattan Penthouse on Saturday, June 27, 2015 and would just like to thank everyone involved, especially Monika, for providing us with an absolutely perfect night! From the moment we finally arrived through the cocktail hour, dinner... Read More and the last second of the last dance everything about the evening went smoothly and was had led with the greatest of care. We have hear nothing except how much everyone loved the venue and its spectacular views and how much fun each of our 145 guests had during the whole event! Thank you so much for making our special day totally magical and perfect!! Can't wait to have another celebration at the Penthouse!!!
---
Worst ever
Reviewed on

2/20/2015
Don't even try
---
Perfect Penthouse
Reviewed on

12/09/2014
MIchelle S
This space is simply gorgeous and the views of the city are to die for. When I first found out that in order to book this space you must use their catering I was hesitant. It turns out the owner has been in the catering business for 30 years. Every single dish was AMAZING &... Read More DELICIOUS! Jeno was our maitre d. He was outstanding. He promptly answered every single tedious question I had & every crazy bride email I sent him. On the day of, he treated us like royalty and helped guide us through the whole night. He did everything from greeting our guests, telling us when to walk down the aisle and when to dance and when to sit. He was a rock star. I highly recommend this venue based on the space itself and all of the staff. As for price, the venue is reasonable and for catering you're looking at bw $150-$250 a plate then there is a 22% service charge and we got a surprise $400 request at the last minute for the maitre d. So its kinda pricey but worth it!
---
Wedding
Reviewed on

8/20/2014
John
My wife and I celebrated our wedding at Manhattan Penthouse on August 1st. The venue itself is a beautiful room which needs very little decorating. The huge windows they have overlooking the city make this place a memorable visit for anyone attending any event. The room adjacent... Read More to the main dining room provided a full service bar as well as a piano that any event can make use of. The person setting up our wedding, Monika Nemeth was exceptional in her ability to keep our event running very smoothly. My wife and I felt very comfortable with Monika throughout the whole process. We felt like she was extremely accommodating and had an answer for every question we had. Monika helped make our wedding the best day it could be. We would highly recommend Monika and Manhattan Penthouse for any special events, especially weddings.
---
excellent
Reviewed on

11/06/2012
Karin A
Excellent venue! Not your typical catering ballroom. More sophisticated and stylish. Stunning views of the city, especially great for nighttime weddings. Food was delicious and cooked fresh that night. A savvy kitchen - the majority of items, including the sauces, are made... Read More gluten-free. We got so many compliments from our guests on the food and the venue's beauty. Best of all was our coordinator, Jeno. He is very experienced and good at his job. He is also very accessible, quick to respond to questions - and not just the week of your wedding but even 4 months before the big day, he treats you as if you are his only client. I cannot recommend this place enough.
---
Awesome Venue \ Terrific Service
Reviewed on

10/27/2012
Csilla N
We had a fantastic reception at the Manhattan Penthouse which, in our case, was only a couple (walking) blocks from where we celebrated the wedding at Grace Church. MP's bar room was the perfect size for our 115 guest and the 5-piece jazz band we hired from Juilliard (also... Read More flawless). The main room was more than spacious and attractively configured for the tables and dance floor. One of the key features of MP is their gorgeous, huge arched windows. Apart from floral arrangements on the tables, we had to add nothing in the way of decorations. The beauty is in the architecture of the rooms and the views - especially at night which is when it counts. The other key selling point of the place is Monika Nemeth, who we worked with. She is awesome (calm, professional, accommodating, interested, hard working). We did not like the wine selection they offered, so we brought in our own bottles. We got a satisfactory credit, and the matter was a non-issue. The proof of it all was that we had a fun wedding, didn't need to sweat the reception, and our guests loved the experience. I am sure you would too.
---
Jeno is amazing, and the venue is beautiful!
Reviewed on

10/08/2012
Heather K
I don't know why anyone would choose any other venue in NYC for their wedding. We looked at a whole bunch of venues and the choice was very easy. And the venue absolutely surpassed our expectations. First off, this venue has the most gorgeous views of NYC. Whether your guests... Read More are NYC natives, or visiting from out of town, the view is sure to WOW. The only view you don't get is due west, but that's actually perfect because you don't get the sunset in your eyes like at other venues (like at Water's Edge in Brooklyn. I've been to weddings there and I couldn't even see the ceremony because the sun was too bright). The food was excellent. We got so many compliments about the appetizers (passed and stationary), and also about the main courses. And the service was also great. Everyone was so professional. At our table we had our own personal server who was there for our every need! It was awesome having a venue that did its own catering so we didn't have to worry about food or rentals or logistics. I only wish we had thought to ask for appetizers to be brought to us in the bride's room because we didn't get to taste any of them. But I'm sure if we had asked they would have brought some to us. But - none of that even matters compared to the perfect and astonishing Jeno Steiner. He was the person who originally showed us the space; he worked with us through the contract signing process; he was very reasonable about questions we had on the per person charge and allowed a flexible contract depending on how many RSVPs we received; he was the absolute most responsive vendor I have ever worked with for anything - he would write back to emails almost faster than I could even hit send. One night we emailed him in the evening. He wrote back in less than 5 minutes "On a date - will get back to you in the morning." I mean - wow! Even on a date he made sure to write us back just to let us know he'd write us back soon. Needless to say we highly recommend this venue.
---
Exceptional!!!!
Reviewed on

10/01/2012
jackie r
Our wedding at MP was amazing! We couldn't have been happier. The place, the food, the drinks, the service, the planning. Monika was extraordinary in all ways. Everyone that came loved loved loved it. We couldn't have been happier. SO glad we chose Manhattan Penthouse.
---
Great views and food!
Reviewed on

8/14/2012
Kristina D
We chose this venue because of the view from the Penthouse and the fact that they could accommodate a smaller wedding celebration. This is a well-run venue. The catering executive always responded to my questions right away. Everyone raved about how delicious the food was.... Read More Depending on your perspective, it may be a bit pricey, but I looked at a lot of Manhattan venues and anything with a view was much more expensive. I highly recommend this venue.
---
Meet The Manager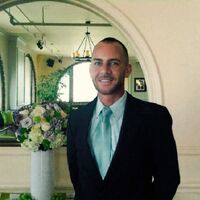 Jeno Steiner
A graduate of the Hotel and Restaurant School in Budapest, Jeno Steiner, Catering Executive, has been with our catering team for fifteen years. Clients find him richly experienced, caring, and eminently accessible. Helping clients plan the signal events of life is an exciting calling to everyone at Green Mansions Catering.