Home

Maquillage
Details
Beauty Group Bookings, Hair + Makeup Trials Available, Makeup, Makeup Artists, On-Site Hair + Makeup, Beauty
Contact Info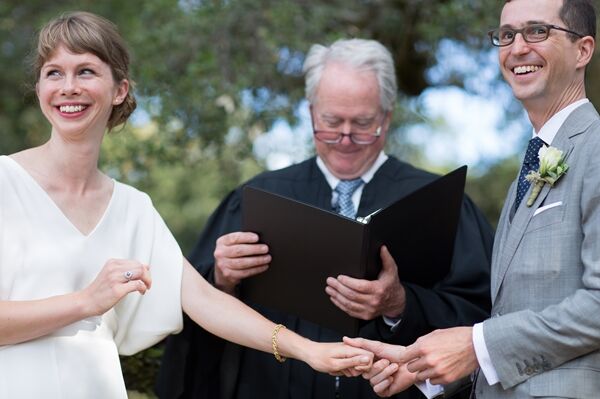 Address
Macarthur Annex 644 40th Street #308, Oakland, CA
San Francisco Bay Area, Napa, Healdsburg, Big Sur, Tahoe...
(650) 248-1482
WEBSITE
Reviewed on

1/05/2018
Morgan L
Sacha did a great job on my hair and makeup, as well as my maid of honor's hair and makeup! I was looking for simple, natural makeup and an elegant updo for my long hair with some fresh flowers and got many compliments on the style, which she based on a French chignon. I wasn't... Read More in town before the wedding, so we met the morning of the wedding and everything turned out wonderfully . She even did our (female) 0fficiant's hair, and a close friend and guest's hair that we hadn't discussed in advance, and was overall organized and very pleasant to work with. In addition, her services seemed very fairly priced compared to several others I communicated with before working with her.
---
Reviewed on

11/05/2017
Mary R
As a woman of "a certain age", I was most pleased with Sacha's skill and professionalism. Even though I feel competent in most parts of my life, applying makeup is not one of them. I enjoy art and fashion, but feel insecure when it comes to makeup. Sacha is sensitive to what... Read More I'm comfortable with, the "less is more" approach. She understands skin tones and makes the most of one's natural assets. As an older woman, I can feel intimidated looking at magazine articles about makeup. They often are geared to younger women and seem unrelated to my lifestyle. After looking at my before and after self with Sacha, I felt attractive and at ease..very good feelings, indeed.
---
Reviewed on

10/22/2017
Barbara W
Sacha helped take care of me and my bridal party for my wedding in Point Reyes Station. She brought along Tessa (an additional stylist) the day of the wedding to try to make sure we had the best chances of running on time. Everyone was extremely happy with the way their hair... Read More and/or makeup turned out. Both Sacha and Tessa were honestly great! I would recommend Sacha to anyone out there that wants an amazingly sweet and talented hair stylist/makeup artist for their wedding. From day 1 of meeting up with her for my consult, I definitely felt as ease and knew I'd be in good hands.
---
Reviewed on

9/07/2017
Claire M
Sacha is extremely talented, friendly, and easy to work with. She takes time to craft the perfect look with you and does not cut corners. Her studio is clean, modern and impeccably decorated. She pays attention to detail in order to make sure her client's needs are met and... Read More expectations are exceeded (like bringing you a fresh pastry and coffee for an early morning glam session, come on, that's AWESOME!) Sacha is truly a ray of sunshine, and brings so much positive energy to the table, during a stressful time (like wedding planning) this is much appreciated. HIGHLY recommend.
---
Reviewed on

5/27/2017
Joy U
I love Sacha!! Both her talent and her energy. I booked her for my wedding in February and she was beyond amazing. My daily makeup is pretty bare consisting of mascara and some light blush so I was in need of much guidance. Sacha was able to convey my glammed natural self and... Read More I didn't feel like I had someone else's face on for my wedding day. I felt beautiful and radient and loved how it made me feel. And the makeup lasted way into the night. Communication with Sacha was easy and enjoyable. I met with her for a trial and I knew she was an energy that I would love to have around during my wedding day preparations. She even had a touch up kit for me which I truly appreciated. During our chats, I noticed she was amazingly intuitive to the vision I had for myself. Not being well versed in makeup artistry, I could easily convey a look that was not accurate to the final vision. If I said "a bronzy look", she knew I meant "a healthy glow." I sent her images and we talked through them, interpreting the actual look that would be best for my skin tone and personality. I think this is a great talent... To listen and really understand her clients and to honestly communicate the actual product. Thank you Sacha! You're the best!!
---
Reviewed on

7/11/2016
Sacha was the absolute best to work with. She did a long trial with me in my apartment, which was super convenient. I don't wear much makeup, other than a good red lip now and then, so she talked me through each element of my look and took it up or down a few notches to perfect... Read More the way I looked and felt on my wedding day. She made me and my family and girlfriends comfortable while we were getting ready—she worked fast, did my hair with my two squirming nieces in my lap, and dealt with touchups and photo requirements while staying super relaxed. Best of all, I felt incredibly beautiful on my wedding day. She made me look like the best version of myself, but still very natural, which is exactly what I wanted. I'd recommend Sacha to anyone. She's receptive to ideas and changes, and can pull of any look that inspires you.
---
Reviewed on

6/17/2016
I've always been a bit camera shy and I was feeling reluctant and nervous about the scheduled head shots I needed for my business. I hired Sacha Badame to do my makeup and I couldn't have have been happier with the way I looked! Not only was it a joy to sit in her chair, by the... Read More time it was over I felt like my best, most beautiful self. I'm still using the tips she gave me for makeup application today, like how to use blush, which I had previously never used. If you want to look effortlessly beautiful, Sacha is your girl!
---