Home

Marcia Selden Catering & Event Planning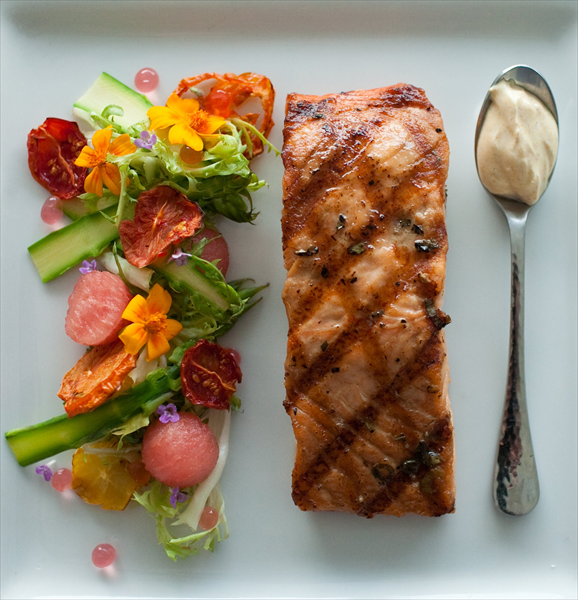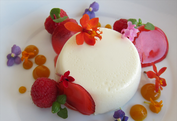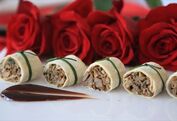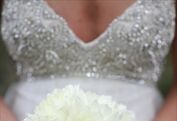 About this Vendor
Marcia Selden Catering and Event Planning
The perfect wedding celebrates love, romance and a wish for the future.Intimate and exclusive or large and effusive, this is a day to honor whims and wishes. Whatever your vision...refined black-tie or backyard Bar-B-Q...we specialize in creating and orchestrating the reception of your dreams.
Details
Contact Info

65 Research Drive, Stamford, CT
Jennifer Reilly is my Hero
Reviewed on

7/07/2015
Caroline S
The saddest part about my wedding being over is that I no longer have a need to communicate with Jennifer Reilly from Marcia Selden catering. Over the course of planning this wedding, she has become an integral part of my day to day wellbeing. I requested that I be somewhat... Read More hands-off in the planning (my husband and I are both doctoral students, so our availability was very limited), and she did an incredible job of keeping as much off my plate as possible. She understood what I wanted and what I needed and was able to manage at the helm without any further guidance. She also kept me sane through the typical tumults of wedding planning (vendor hiccups, family conflicts, you name it). She is so incredibly organized (and works around the clock!) that the last week before the wedding was basically a breeze. The day of, she was ready with everything I needed -- bandaids, TideSticks, umbrellas for when it rained despite Weather Channel predicting clear skies, you name it -- and she anticipated many of my needs before I said anything. My wedding party was astonished at how unbelievably effective she was at arranging every step of the process, and we all agreed that this wedding would not have come together had it not been for the unbelievable work of Jennifer Reilly. If only I could hire her to plan the rest of my life, I would be all set!
---
The BEST day of my life!
Reviewed on

10/26/2011
mary m
From a perfectionist, type "a" personality, self proclaimed foodie bride I must say that Robin and Marcia helped to make my wedding more than I could ever dream of and truly the best day of my life! There was not one detail missed, the food was so imaginative and delicious and... Read More the staff so courteous and attentive. From the moment I met them I knew they were the team for me! A decision that was almost as good as saying "yes' to my husbands proposal. We so look forward to sharing years of happy occasions with them!
---
Reviewed on

9/21/2015
Rinku K
Lovely and Amazing! Those were the two most frequent comments on our wedding food:) I'm so grateful to Marcia Selden and her team. I worked with Tasmin and she made sure everything went off with out a hitch. She has the calmest demeanor and I completely trusted her and everyone... Read More came through and made it a great evening! We had a beautiful cocktail hour with very heavy hors d'oeuvres and a couple of fun specialty cocktails they helpful us design. Dinner was amazing and we got rave reviews on just about everything. It was an amazing day thank you SO SO much!
---
Reviewed on

9/16/2015
Sacha R
I'm writing this review relaxing on the beach from my Honeymoon but I wanted to say that EVERYONE at Marcia Selden Caterting is amazing and they helped make our wedding day so special (and yummy). Our food was first class, the staff was friendly (and funny!) and professional.... Read More They worked so hard to ensure we were happy with our menus and our food choices. They gave me ideas I would never have thought of that my guests were totally excited about. My mother (who is the pickiest eater ever!!) said she loved everything including the delicious salmon that was so flavorful. Thank you to the fantastic team and I would absolutely recommend MSC to anyone who is engaged and planning a wedding.You won't be disappointed.
---
Reviewed on

9/09/2015
Maggie B
I am having a big wedding and I also have a very high-stress job that requires me to travel often. I wanted to take a moment to say that the process of working with Jeffrey and everyone at MSC is amazing. They are handling the food and event planning and I actually look forward... Read More to our scheduled calls with them because they are so easy and fun to work with! They take the pressure off. They are always ready to go with their recommendations and when I have questions or concerns they guide me and my fiancee and make all the big decisions easy. You can't put a price on that guidance especially when you have a large wedding with a lot of cultural elements.
---
Reviewed on

9/09/2015
Marcia Selden Catering left me asking myself was my Wedding night real or was it just a fairytale and the answer is both! I had my fairytale wedding and it was all due to the unforgettable staff and the absolute delicious food that kept flowing all night. I can truly say our... Read More wedding was the talk of the town and years later still is! Marcia Selden is legendary!
---
Reviewed on

9/08/2015
Heather C
I am really excited about my wedding menu but my bridal shower a few weeks back was so amazing. The food at showers usually leaves a lot to be desired, but they literally wowed every single one of my guests, including my family that never eats anything but the standard salad,... Read More pasta, meat. We had a beautiful brunch with fresh fruits on skewers, an amazing berry quinoa crumble with berries and a ridiculously good egg strata with onions and gruyere that were served in mini-cast iron pans. I wanted the food to be somewhat healthy and Marcia's team had so many options that were delicious and light. The staff was so kind and professional, and did an excellent job cleaning up. Can't wait till the wedding!
---
Reviewed on

9/03/2015
Jennifer B
Marcia Selden catered my engagement party and we have hired them for our wedding next year. My fiance and I wanted a chic and modern clambake--and everything was absolutely amazing. Everything was fresh and we had many fun additions like a 'corn roast', where guests dipped... Read More roasted corn still on the husk into hand-drawn butter. The lobsters were so fresh and the presentation was gorgeous in the large traditional pots. Their staff is amazing, they work in-house with Marcia Selden, so they are all pros and very well trained. The process for our wedding is underway and my favorite part of the weekend has become reading through the options for our wedding menu!
---
Reviewed on

8/26/2015
Marcia Selden transformed our home into the perfect venue for our daughter's summer wedding. Our guests are still talking about the delicious food. Beautiful and Flawless! We could not have done it without them!!
---
Thankful for their guidance!
Reviewed on

8/25/2015
Caroline C
My wedding was outdoors at a family members residence. Everyone at Marcia Selden eased my nerves about the logistics of catering a wedding outdoors at a private home were addressed from day 1 and they helped me every step of the way. These are seasoned professionals and... Read More they know the ins and outs of catering in any space. My guests were so impressed with them and our food was delicious and I licked my plate! I never thought I'd eat at my wedding but I did and I thoroughly enjoyed every bite! My guests were so impressed with everything and absolutely loved our passed desserts (including the mini ice cream sandwiches!) Thank you so much for everything!!
---
Reviewed on

6/05/2015
Ashley B
There's a reason she's famous. My mother's friend recommended them to us and we were wowed from the first meeting. They tailored everything to our tastes (we went with the customized station option that they suggested) and the creativity and thoughtfulness came through on our... Read More wedding day--everyone was wowed. It's hard to pick favorites but we LOVED the 'Little Italy' themed station with wild mushroom ravioli, sweet potato gnocchi with zucchini and garlic and everyone was really impressed with the 'Steak House' station with filet of beef and amazing sides like truffled mashed potatoes. The team is amazing and we loved their staff and the planning process was super fun. You guys are the best! Thank you so much!
---
The definition of perfection.
Reviewed on

10/24/2014
Everything about our daughter's wedding was superb, the amazing staff were the very definition of perfection! I continue to get phone calls raving about the food and the service! Robin and Jennifer were at the top of their game, and we felt truly blessed and grateful for... Read More them, and everyone who helped make it the best wedding we've ever been to!
---
Marvelous Staff
Reviewed on

8/12/2014
I have to say that Marcia Selden Caterers was at the top of their game for our daughter's wedding. Just about everything their organization touched was perfect. We had a marvelous staff led by always on-top-of things Shelly, but the team that night was exceptionally hard... Read More working, personable, and totally service -oriented. The food was terrific. The menu drew raves for being healthy and delicious. The presentation was pretty impressive, and the food I had was terrific. Big winner for me was the swordfish skewers. The hors d'oeuvres were as usual excellent, and my other favorite was the manchego cheese and quince. A winner! Bottom line, I have to say this was perhaps the best Marcia Selden catered party we've ever had, and as you know, we've had a few. Kudos to their organization.
---
Awesome from start to finish!
Reviewed on

8/12/2014
I wanted to thank Marcia Selden Catering and all of their staff for everything they did to help make Christopher & Kellian's wedding a huge success. Everything was awesome from start to finish (or from the truffle fries to the Twinkies, if you prefer...). The food was... Read More absolutely delicious, the staff amazing (especially Jennifer, Stacy and Wayne!), their help and guidance invaluable, and the entire evening just flowed so smoothly. The consideration they showed to the kids was very much appreciated. Marcia should be very proud of her kids Jeff and Robin. They are the consummate professionals, and I was so comfortable knowing that Chris and Kellian were in their hands. I can't thank them enough for everything they did.
---
Great staff and food!
Reviewed on

7/22/2014
What a perfect evening! Everything was delicious and went together so well. The Marcia Selden staff were fantastic-such great people. Everyone especially loved their candy boxes, what a hit! I can't thank them enough for making our wedding so seamless.
---
Fabulous Food and Service
Reviewed on

7/16/2014
As the lucky recipient of their fabulous food and service, I had to share and thank Marcia Selden Catering for making my son and daughter-in-laws wedding one to remember. The hors d'oeuvres were delicious, one more enticing than another, and so copious. The dinner and... Read More dessert were also incredible, ooh, that dessert! I can't forget to mention the always gracious and expert service, made the whole experience a complete joy! I wish there was a grade about A+ to give them.
---
Beyond Perfection from Beginning to End
Reviewed on

7/14/2014
OMG! The wedding was beyond perfection from beginning to end! The planning was great, the crew was fantastic, and the food splendid. There was not one thing I would do differently if I had to do it over again. Everyone had great praise for their food, the menu and the style... Read More in which they served and presented everything. I don't know why anyone would consider using another caterer, Marcia Selden Catering truly are the best!
---
Simply the Best!
Reviewed on

6/30/2014
Our wedding weekend was amazing. We can not begin to thank them enough for all of their hard work. Everyone raved about the food, even the old-curmudgeony one who'd been to a lot of weddings. She said our wedding food was the best she's ever had! We wouldn't change a thing!
---
5 Star Caterers
Reviewed on

6/30/2014
Their service and hard work made our wedding perfect. They are definitely a 5 star caterer!
---
Excellent food and staff
Reviewed on

6/23/2014
Everyone really enjoyed our wedding. We did their "Dinner By The Bite" concept which our guests really loved. The idea of passing all of their wonderful food was really fun and elegant. Their staff were all very professional and wonderful.
---
They outdid themselves!
Reviewed on

6/23/2014
Their team outdid themselves for our wedding. What a lovely, warm, talented group of people they sent. The food and service were amazing, and I simply cannot say enough good things about Keith, Kim and Sue. Their passed apps were fantastic! They made our party perfect!
---
Everything was bellissimo!
Reviewed on

6/23/2014
The staff and food from Marcia Selden Catering were just fabulous!!! Everyone was so happy and sweet and the service was flawless... I can't thank them enough! Everything was bellissimo.
---
Bellissimo!
Reviewed on

6/23/2014
The staff and food were just fabulous!! Everyone was so happy and sweet and the service was flawless... Everything was bellissimo!
---
Superb Caterers
Reviewed on

6/05/2014
adria r
The wedding was perfect, everyone had a terrific time and our guests raved about the food and service! Everyone from Marcia Selden Catering did a superb job, we can't thank them enough.
---
The raves are still coming in!
Reviewed on

9/30/2013
Cassandra V
We could not have been more thrilled with Marcia Selden's catering... The wedding was a month ago but our guests are STILL writing in to rave about how delicious and beautiful all the food was! Everything was delicious - and everyone at Marcia Selden was a joy to work with.
---
Meet The President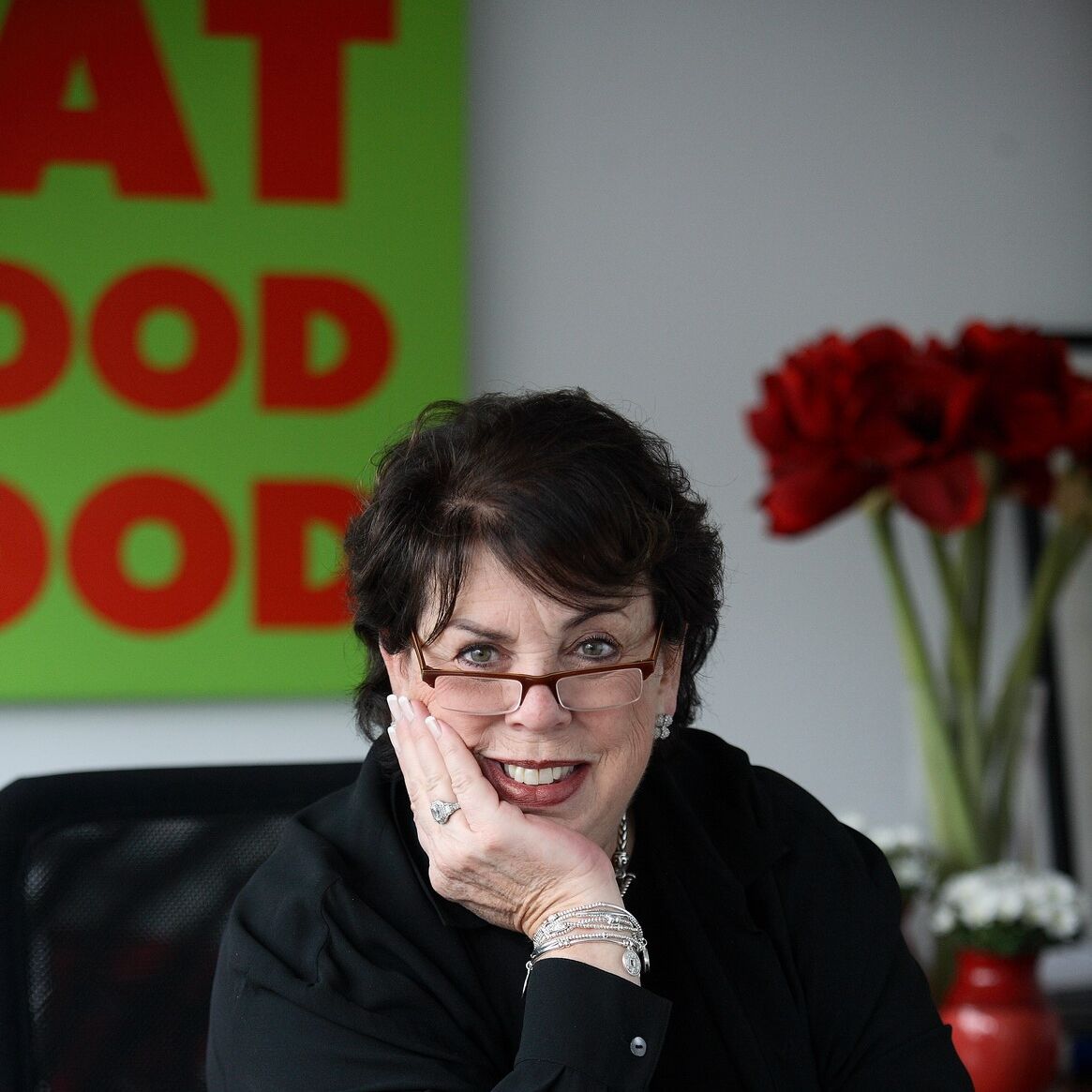 Marcia Selden
The Grande Dame of Catering in Connecticut and beyond, Marcia Selden has been setting trends in the catering industry for over 35 years. In her early career she was a flourishing jewelry designer, when a friend asked her if she knew of a good caterer for a small wedding. A passionate cook and frequent entertainer, Marcia literally stepped up to the plate and a catering business was born. Today, a 'Marcia Selden Party' has become synonymous with the magic touch. She still has her hand in every pie (or in this case, party) and that's just the way Marcia likes it!
Send Message