Home

Maria Mack Photography
Contact Info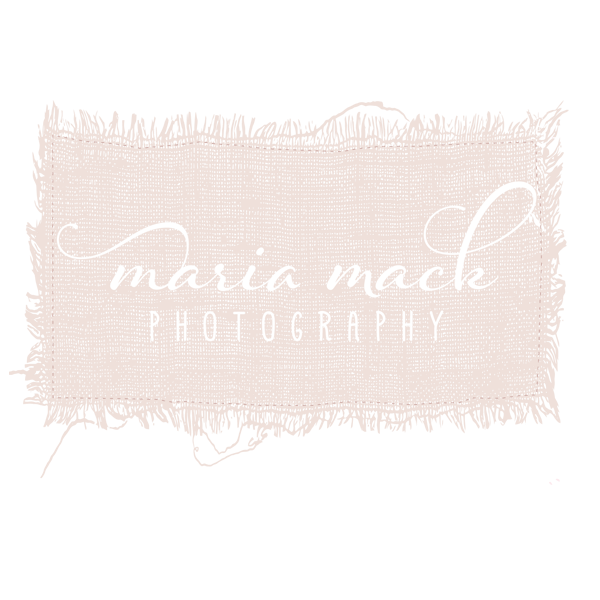 Reviewed on

10/26/2016
Stephanie H
The best photographer in the Philadelphia area. Maria was fantastic and her team was awesome. I couldn't of picked a better person to capture our day. I dont have to tell you how wonderful her photography you should check it out for yourself.
---
Reviewed on

6/01/2016
Karol C
Muy bueno
---
Reviewed on

10/05/2015
Maria K
Amazing Photos. Maria's style is unique, elegant and whimsical and was great to work with! Highly recommend!
---
Fantastic Pictures!
Reviewed on

11/12/2014
Matt S
We were extremely satisfied with Maria Mack Photography. Maria came from Philadelphia all the way to Hoboken on a weekday afternoon to do our engagement photo shoot. Maria knew exactly which poses she wanted to capture and was very professional about everything. We were so happy... Read More with the photos from our engagement shoot and were able to use them for our save the dates, wedding website, and to put them in frames for the wedding and around our house. For our wedding day, Maria came with a second photographer and another helper as well, and all of them were just as professional as Maria was. They knew all the right shots to get, all the right angles, and all the right backgrounds to use. Everything from our getting ready photos, to photos out on the pier, to extended family photos, photos of all the dancing, and everything in between was captured. They did a great job of letting things happen naturally and capturing the moment, not being in the way and letting guests feel comfortable and not camera shy. We are extremely pleased with Maria Mack Photography and are so glad that we chose them to document our wedding day!
---
Absolutely wonderful!!
Reviewed on

8/28/2013
Nikoletta Z
Maria Mack and her crew were absolutely amazing!!!! From the engagement session to post wedding the whole experience was a dream! I have not one complaint and I'm soooo happy with how our photos look. Thank you for everything =)
---
Amazing!!
Reviewed on

8/11/2013
Holly M
Maria is an absolute dream come true photographer!! Her work is beyond amazing, and she truly captured the beautiful and romantic look that we were hoping for in both our engagement and wedding photos! I am still loving going through them all and sharing them with our family and... Read More friends. On top of this, she is such a pleasure to work with- so calm and really made the whole photo process so fun. Your wedding photos will be the lasting memories of your very special day, and I really cannot imagine using anyone else for this important job. Maria gets our highest recommendation on all fronts!!
---
Best Photographer! :)
Reviewed on

6/29/2013
Maria b
Maria is amazing!!! I have nothing but great things to say about her! I had just got my pictures back and they are so amazing!!!!!!! The compliments that i have got on them are awesome. Maria is so great to work with! I had found her over a year before my wedding and knew i had... Read More to have her for my wedding! She was so on top of everything! I would HIGHLY recommend her for your event! Thanks Maria
---
One of the best decisions of our wedding!
Reviewed on

11/09/2012
Amanda P
Maria was a dream to work with. We did not take the decision on who would be our photographer lightly (especially since we weren't doing video) but my husband and I signed on the dotted line after one meeting with Maria. We saw her portfolio online and loved her aesthetic of... Read More less stuffy yet stylish photos. Her personality sealed the deal; she's laid back but also knows how to take charge (especially when we felt awkward in front of the camera and later with rowdy wedding parties). We did the engagement session and full wedding day package and have been so happy. We're waiting on our wedding photos (the wait is the price you pay for a talented, in-demand photographer) and I cannot wait!!
---
Most amazing wedding photos
Reviewed on

10/08/2012
nicole z
I can't say enough good things about Maria and her team. We knew we wanted great wedding photos and as soon as we found Maria we knew we wanted her to take them. She did an AMAZING job and there are so many great photos! She made us feel completely comfortable and went out of... Read More her way to make sure to capture every detail we put into the wedding. Now we can look back at our photos and re-live every moment :) Thank you Maria!
---
I Couldn't Be Happier With Her Photos!
Reviewed on

6/19/2012
Erin D
Let me preface this review by saying that I HATE having my picture taken. I'm very shy, and on top of that, I don't think I'm photogenic. But Maria is very personable, and her natural kindness put me at ease. And the photos are amazing. She knows how to frame photos and what... Read More filters to use (and all that other technical stuff I know nothing about) to produce beautiful pictures. They're soft and romantic and exactly what I was hoping for. And much to my surprise, I think I look pretty in most of them :) I reccomend Maria to everyone!!!
---
You will not regret your decision..AMAZING photogr
Reviewed on

8/26/2011
gabrielle g
Maria's work is absolutely amazing and I will recommend her to everyone in the future! My husband and I found her online and the moment we met with her in her studio, we knew she would be our photographer. Her style of photography was exactly what we were looking for - not your... Read More average run of the mill wedding photos, and she captured our day perfectly. We had wanted artistic, photojournalistic photos that we could display around our house and that is exactly what she gave us. She also managed to take some of the more traditional wedding photos that parents and grandparents love without compromising our vision. Without a doubt, our wedding photos are the most unique and beautiful out of any wedding photos I've seen and I am very particular about photos. Maria was wonderful in the planning process and had our entire day laid out which I appreciated very much. She was open to any and all of my ideas and has an incredible ability to capture emotion on film. We could not have made a better choice than Maria and would recommend her to anyone we know. You will not regret your decision to use MariaMack Photography!!!
---
Must see her work!
Reviewed on

12/19/2010
maria s
Maria, is honestly one of the most talented photographers out there. Seriously Beautiful work. Recommended for all kinds of photography. Her skill is ever evolving, and her imagination , takes it to another level. The only way to get an idea is to look at her site.
---
Amazing Photographer!!
Reviewed on

12/19/2010
Ashley K
I can not say enough great things about Maria, but I will certainly try. Even just talking on the phone with her I knew she was my photographer. When we first met Maria (at our engagement session) she immediately made us feel so comfortable, we forgot we were even taking... Read More pictures! She got to know us and we got to know her, we certainly had a lot of fun. Oh and did I mention our engagement session was on her birthday and she was pregnant, to me that shows commitment to her clients. Our wedding came in a flash but Maria always kept in touch with me and the week of the wedding we went over what would happen hour by hour. I wasn't even stressed, I knew she knew what she was doing. I can honestly say Maria was my favorite and most helpful vendor! She got to my house and immediately got to work...well first she told me how beautiful I looked =]. She had an assistant with her and there was a 2nd shooter with my husband. I didn't even notice them while we were at church or while we were at the reception. I just felt so comfortable with all of them! The wedding was everything I dreamed it would be and I know I can thank Maria for that. We only have pictures to remember that day but every time we look at the pictures we get to relive it. We love our pictures and every time we look at them we find something new to love. In fact when anyone looks at my pictures they tell me nothing but great things about them. Trust me when I say that photos are the most important thing about a wedding and ours are absolutely everything we wanted and more. Maria went above and beyond, she is truly an amazing photographer!
---