Home

Mark Laing Creative Photography
Details
Engagement, Trash The Dress
Contact Info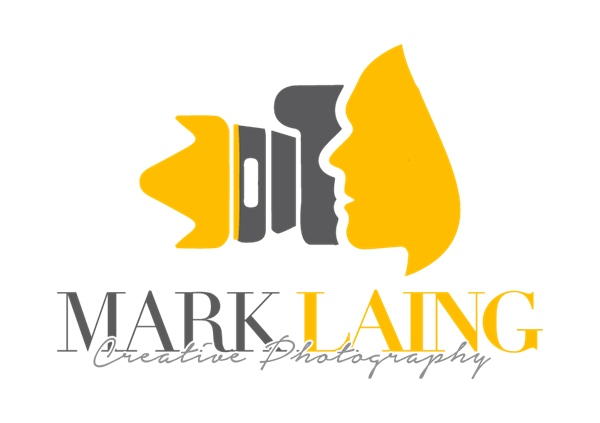 Reviewed on

1/21/2017
Sam P
Mark is a phenomenal photographer. When you first meet Mark it feels like you have known him for a long time. During your first meeting he offers a complimentary photo shoot to help you decide if his style meets your needs. His personality, quality of work, and reasonable... Read More prices made it an easy choice for us. During the wedding our guests enjoyed his presence. Mark felt like another guest to us, he wasn't intrusive yet captured every special moment. Within a couple days we had an online preview album to share with family and friends. The end results were beautiful and amazing. Thank you Mark!
---
Reviewed on

11/29/2016
Davita M
Mark is a remarkable photographer and human being. He has an incredibly artistic eye and is able to capture moments in time that are far beyond the naked eye. He captures the essence and emotion of the most important day of you life, with an ease and understanding of what rests... Read More in the hearts of the couple and their vision for their day. He has a way with words and a very kind heart and is also a true professional. We highly recommend him if you would like a truly unique and beautiful expression of your wedding day! We were blessed to have him and are very grateful.
---
Reviewed on

10/06/2016
Jen A
Mark has the personal touch you want when documenting your special day/event/party. He is in the moment with you and all of the people that are important to the essence of the experience. Not only did you not realize he was there, he was SO there in every way. I can't express... Read More enough how overjoyed and grateful I am he was there to document the experience step by step. Everything happens to quickly so to have something that Mark has created for you to look back on, gives you an even better, more fuller appreciation of what the atmosphere was during that time of capture. Mark pays attention to those special moments and I cannot recommend his services highly enough to anyone who seeks to capture magical moments, those that you didn't even know were there! It was a gift, a pleasure, a privilege to have worked with him and his amazing spirit!
---
Reviewed on

9/28/2016
Latoya H
We are so happy that we had Mark for our big day!! We hired Mark to take video of our wedding on 8/20/16. We had already secured photographers, and only decided to add video pretty last minute (about a month before the big day). Mark was very responsive via email (given that we... Read More live out of state from the wedding/Mark) and his prices are reasonable. We liked his work that we found online, and are thrilled that we chose him! Not only were the final products amazing and fast (he got us a sneak peek video within days of the wedding!), he was also so warm, kind, happy and fun to speak/work with. Our family even told us how kind he was and love the videos as well! I don't know what else to say that hasn't already been said by so many other reviews. If you are looking for a videographer, this is the guy!
---
Amazing photography
Reviewed on

1/15/2015
Lora D
Mark is truly a talented photographer. He is extremely kind and professional. Everyone at the wedding loved him and felt comfortable with him. He was the first to arrive at the venue and was one of the last ones to leave. We couldn't be happier with our pictures. He captured... Read More some beautiful moments. He is an amazing photographer. We will definitely be using him again for future photo shoots.
---
A great guy, an amazing photographer
Reviewed on

12/02/2014
A big thank you to Mark for capturing the joy and beauty of our special day in spectacular images and also for being a top notch guy. Wedding planning is tough business, and you don't know what you're going to get in hiring a vendor to help make your day a success. A signed... Read More contract does not guarantee great performance. Mark Laing proved to be a sure bet straight away. We didn't meet in person until we walked in the door of our venue in Malibu that bright October day, and Mark was already there scouting the location, prepped and ready to shoot. Mark is a great guy. Gregarious and true, real, and a consummate professional, he immediately put us at ease and made the requisite pre-ceremony photo-ops great fun. We played on the beach and Mark gave us beautiful, natural images with which to forever remember those fleeting moments before we were to become the focus of our guest's attention. And with his images, we are witness to the terrific abundance of joy present in the faces of all who came to celebrate with us. There is a great deal of psychology at play in photographing people. Mark is smart and has a sensitivity that enables a truth to be evident in his work. That is what we wanted, not something posed or stiff. We were thrilled to catch glimpses of the first images so soon after the wedding. We were so lucky, our day felt absolutely perfect, and Mark's photographs confirmed this! We were a hit!
---
Wedding Bliss
Reviewed on

10/09/2014
Mark created some stunning photos of our special day and couldn't have been more accommodating. He was professional throughout and had a wonderfully calm and relaxed manner. I couldn't recommend him more highly.
---
Talent Meets Enthusiasm
Reviewed on

8/06/2014
Mark was simply the most fantastic addition to our wedding. Even now, 5 weeks on we think Mark was the most outstanding professional we worked with across our entire wedding experience. Mark is a real people-person. You don't get to be that good unless you have an... Read More understanding and affinity for people. Mark's bright, enthusiastic personality and his ability to capture special moments helped make our wedding day a success and captured forever the elegance, excitement and magic of our special day. After our wedding, Mark was wonderfully responsive - our whole family love the beautiful photos and moments he captured. We are left feeling REALLY relieved we found someone like Mark to make our wedding experience unforgettable. :)
---
Fantastic Photographer
Reviewed on

8/06/2014
Mark Laing is truly an artist, similar in fashion to Thomas Kinkade he has captured our moment (double wedding, my wife and I, my daughter and my new son in law) with amazing clarity, beauty and focus. Not only did he deliver more than what we expected, the personal attention to... Read More detail went far beyond our expectations. It is our belief that Mark was sent to us to capture this moment as only a talent like his would have an eye to see. We thank God for this blessing, moments to treasure for a lifetime. Thanks Mark you Rock!!
---
Great photographer!
Reviewed on

8/03/2014
Jennifer S
We booked Mark for our December 22nd wedding in Topanga Canyon, California as our videographer. I chose him after our first meeting. He was wonderfully personable and I was excited to have him around on the big day. He is also wonderfully responsive. Email him right now he'll... Read More respond unbelievably fast! On the day he got a ton of great shots and I didn't have to instruct him at all (but I could had I wanted to). The end result was wonderful! He did a great job and clearly spend a lot of time compiling the video. We couldn't be happier, he should have charged us more!
---
Mark Laing great photographer
Reviewed on

7/22/2014
Mark is a really great photographer. He is super creative and he really seems to love what he does. He makes you feel very comfortable being photographed which isn't always the case for me. Everyone at the wedding kept commenting on how nice the photographer was. He always... Read More responded very promptly to all of my calls or emails and he produced some really amazing photos of my wedding. Mark shot and edited a video for us too that also came out really great. I will be able to always remember the most special day of my life thanks to the amazing pictures and video I will have forever.
---
Great Photgrapher
Reviewed on

7/22/2014
Mark is the most Amazing Photographer, our family and friends cant stop commenting on how Beautiful the pics were.....He was a really nice and took sooooooo many pics....I would recommend him to everyone.....His Photography is Beautiful and so Artistic !
---
awesome and professional
Reviewed on

7/21/2014
Cathy F
Mark was awesome! He came and took photos at two locations the day of our wedding and made sure that I got all the people and places I wanted for the photos and more! He was very timely in getting me my photo's and video, which came out better then I expected since our chapel... Read More was extremely small. He is definitely a five star guy!
---
A great asset
Reviewed on

7/21/2014
Mark was a great asset on our day. He calmed everybody's nerves and yet manged to remain unobtrusive at the same time. He was humerous and creative and took stunning pics that we will always treasure. Shayne & Alice Gould
---
Ability to Capture Perfect Moments Unnoticeably
Reviewed on

7/20/2014
Mark is very talented in photography (and videography). He has the ability to capture moments and you don't even notice he's doing it. Personalities and the character of each person shines through the photos he takes. Mark's personality is also very easy to work with and... Read More communicate with. He has an enjoyable sense of humor, easy to talk with, and great to be around. He comes highly recommended!
---
AWesome
Reviewed on

7/20/2014
I absolutely love the pictures. They are alive and full of joy. My husband doesn't like to pose so Mark was perfectly catching nice moments. I like this calm and happy beach wedding mood on the pictures. Photographer spoke to everybody on the wedding , was very professional,... Read More came on time and communicate with me the way my brother would:) I know We made the right choice.
---