Home

Marquee Events featuring The Gershon Fox Ballroom
About this Vendor
Hartford's Most Stylish Venue
Welcome to Marquee Events featuring The Gershon Fox Ballroom and the Mezzanine Lounge. Upon entering the doors, you will experience elegant art-deco décor and refined city style. Three unique event spaces, completely renovated with soaring marble columns, crystal chandeliers, and marble floors.
Amenities + Details
Amenities
Handicap Accessible

On-Site Accommodations
For more details about amenities, please message the Venue.
Contact Info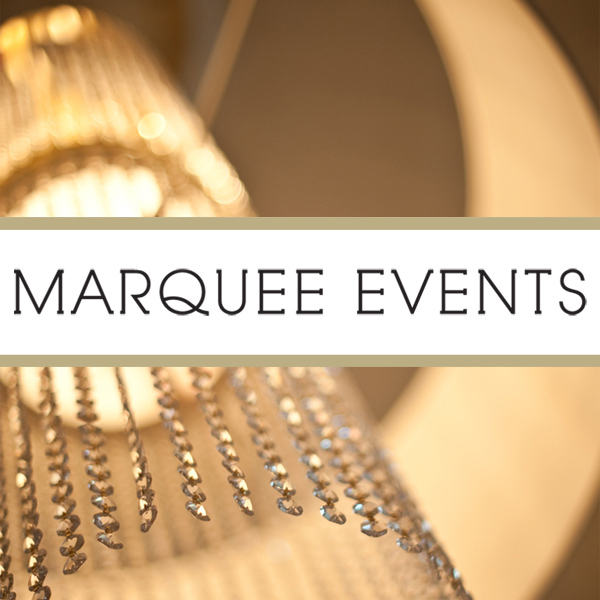 960 Main Street, Hartford, CT
Elegant, classic, outstanding, amazing!
Reviewed on

10/15/2014
McKenzie U
I think I looked at every wedding venue in Connecticut before finally finding Marquee. I wanted something different than a run of the mill wedding factory, and this did not disappoint! The three different spaces created so much movement and flow with our wedding, and our guests loved not having to sit at their tables all night long. We had cocktail hour up in the mezzanine, dinner in the ballroom, and dancing in the atrium! It made the night feel like more of an event than typical weddings where most people are sitting and watching people on the dance floor. There are no heinously ugly carpets or garish decor, instead you get Art Deco, 1920s style glam! everyone has such fond memories of the beautiful G. Fox department store, and the Marquee has upheld its unique vibe and grandeur. The ballroom is simply stunning, decorated so elegantly, with the pillars and chandeliers adding the perfect touch of glitz. Looks aside, the most amazing part of the Marquee is the outstanding customer service. I can't even begin to describe how wonderful Laura, Chris, Chef Mike and their team are. I booked initially with their director who unfortunately passed away during the midst of our planning process. Admittedly, I was a bit nervous, but Laura immediately reached out to me and offered to meet me in person, and picked up right where he had left off. She also managed to juggle all of his weddings, as well ask her own for four months, without missing a beat. She helped create the most unbelievable, fairy tale wedding for us, and was always available to answer a phone call or email, no matter what crazy idea I had next :) On top of that, we even pushed their Max capacity way over any size wedding they had ever done, and it truly felt like the most intimate affair. Food wise, you will NEVER find a venue with better food than the Marquee. That is the truth. Look at pictures of the 14oz New York Strip. They should give out T-shirts to anyone that can actually finish it! Cooked perfectly medium rare, it came out hot and fast to all of our guests. As soon as our toasts were done, every one of our 275 guests were eating. Lobster stuffed filet of sole was also another favorite. We had a raw bar with oysters, clams, and huge jumbo shrimp, fabulous passed hor d'oeuvres, and a great crudite/harvest table. Everyone said it was the best food they had ever had, not only just at a wedding, but reputable restaurants as well! We are still getting compliments! Servers and bartenders were all attentive and helpful too. Over all, there is not one I would have done differently, and not one thing that went even out of sequence at the Marquee. They moved everything along perfectly, and got us out to the dance floor so we could enjoy the most of our night! This place is gorgeous, the staff is phenomenal, and you will undoubtedly have the wedding of your dreams here!
---
Easy Process to an Absolutely Beautiful Wedding
Reviewed on

6/10/2015
Rachel F
I'm originally from CT but now live in DC so for us, our wedding was a "destination" wedding. We looked at six different venues and fell in love with the Gershon Fox Ballroom. From the moment we met Laura, I could sense we'd be in very good hands. She was so flexible throughout the entire process, incredibly responsive to all my emails, and always worked with us no matter the situation. I don't think she ever said no to us; she was so solutions-oriented. When it came to the wedding day, everything went smoothly. Laura greeted us with so much warmth and showed us all the little details we had planned. Everything looked amazing. We had an absolute BLAST in the VIP room--I strongly encourage anyone getting married at G Fox to be sure to stay in the VIP room for their cocktail hour. You'll get to kick back with your wedding party and actually eat something and relax. Daria waited on us the whole night and always made sure we were eating and drinking--which we had both heard oftentimes brides and grooms don't eat/drink at their own wedding. There was no worry of that here! All of our guests raved about the venue. How could they not? It is gorgeous and we loved that it had a separate area for the cocktail hour and the ballroom. And this ballroom is gorgeous, it is Art Deco but with a clean and modern take--definitely urban chic. As for the food, many of our guests said this was the best food they'd ever had at a wedding. The drinks were plentiful (be sure to have a signature cocktail!). You get two choices for cake baker--we chose Chimirris which was amazing. We also added some enhancements that people really enjoyed, especially the barista and espresso bar. G. Fox is not inexpensive, but the value is so high. There were so many places we looked at that were in the same price range but didn't include cake or didn't include top-shelf bar or four (!!!) options for dinner. Not to mention, Laura was worth her weight in gold for how easy she made the whole process. There was a little mix-up with our flowers and we ended up having to leave all the centerpieces in my hotel room. While I was at my ceremony she arranged for someone to get them out of my room and set them all up, including putting the flowers on the cake. That's just an example of the professionalism and service-oriented nature of the Marquee team. Don't hesitate to book this venue! Your wedding goes by so fast that you want to enjoy it as much as possible. The Marquee team will make it so effortless on your end that you will be able to maximize your big day to focus on a wonderful celebration full of friends, family, and love.
---
Pure Perfection
Reviewed on

1/03/2015
From start to finish my experience with The Marquee was as close to perfection as one can get and I don't say that lightly! I am trying to think of one thing to critique but am at a loss. Our event coordinator Laura was OUTSTANDING from the first day we visited through our wedding day. She was so down to earth and never pressured us into adding on or using any particular vendor and patiently worked with us through any questions, concerns or requests. She made me feel like every idea I had was great and nothing we requested was ever too much trouble. The chef is fantastic and made sure to meet us at our tasting and reception. The food was one of the most talked about items at our reception seeing that the steak they serve could feed a small country and the hors d'oeuvres were not only delicious but so pretty which was a relief since you aren't able to sample those at your tasting. The waitstaff was so attentive and at the end of the night packed all off our stuff up for us (centerpieces, games, pictures, top tier of cake etc) put in on a cart and took it to our hotel room for us!!!! All of this came at one of the most competitively priced packages in the area and the venue itself is absolutely gorgeous!
---
Incredible wedding and venue
Reviewed on

6/30/2015
Devra S
My husband and I recently held our wedding at Marquee Events. We got married in the atrium and held our reception in the mezzanine and ballroom. We came across Marquee because we were looking for a venue that was different than your traditional wedding venue, and the minute we took a tour of the building we fell in love with the art deco design and city feel. Every detail from the planning process to the day of went so smoothly, and we would not have changed a single thing - it was the perfect place to hold our wedding. Laura was fantastic! She is super organized, fun to work with, and had tons of great ideas. We also got a ton of compliments from guests about the venue - how great the food was (especially the size of the steaks!), how unique and classy it was, and several guests even told us it was their favorite wedding of any they had ever been to, so I think that says something about how special a place it is! 100% recommend this venue!
---
The Marquee: Sauer Wedding 5/2/2015
Reviewed on

6/17/2015
Melissa S
The Marquee is an absolutely beautiful place to have a wedding. The service was wonderful and the FOOD?! The food was AMAZING! Our wedding guests could not believe how good their dinners were. 5 star quality meals. Laura, the wedding coordinator is amazing. She responded immediately to any questions my husband or I had, she was ALWAYS happy and welcoming when we saw her and she was incredibly helpful with any type of idea I needed to think out loud with. She was such a pleasure to work with. I would recommend The Marquee to anyone and everyone.
---
Reviewed on

6/11/2015
Kara
My wedding was May 22, 15 and Marquee Featuring the G Fox Ballroom was literally a dream come true! Laura and her staff catered to my husband and I and treated us like royalty. The staff was friendly, the bar was quick (which is important), the food was excellent, the venue was beautiful and elegant, and I couldnt have asked for the day to go any more perfect. I highly recommend marquee events and Laura and Chris are perfect wedding coordinators; friendly and personable; anytime I had a question for Laura, she got back to me within an hour. We are extremely happy with the professional and courteous service we received. All of our guests were truly impressed with the elegance and the food (I still am hearing about the steaks). Marquee and G. Fox ballroom made my dream a reality. Thank you so much, Laura!
---
Awesome
Reviewed on

11/18/2014
The Marquee did an amazing job and made our wedding day a memorable celebration. Laura was our wedding coordinator and she was absolutely wonderful to work with to make the reception flawless; she even helped bustle my dress since we were running a little behind schedule. The wait staff was also amazing. Our waiter Adam was very accommodating and my guests had the nicest things to say about Sean. The food was delicious, and the dinner portions were huge.
---
Amazing Downtown Venue
Reviewed on

10/28/2014
Kristin L
Looking for a venue was starting to seem hopeless until I stumbled across Marquee Catering & Events in Hartford. Immediately, just from looking at the pictures online, you can tell how stunning the building is and the staff does an unbelievable job at transforming it to your dream location. Everything from start to finish was the easiest and most pleasant experience that we ever could have imagined. Darren was an incredible asset to have with our planning and took care of everything for us. Their package included everything that we were looking for. There was the amazing food which included the biggest portions I've ever seen served at a wedding, their separate (very impressive) areas for cocktails and the bridal suite as well as free (yes free) valet parking for guests which was a must have for guests in Hartford. All of this, along with a stunning backdrop for our pictures and the staff,who were so helpful practically reading our minds, made for the most seamless evening. It was an amazing event and I'm forever grateful for everyone at Marquee, but especially Darren, who made it unforgettable.
---
Best Place to get Married!
Reviewed on

10/16/2014
Jessica T
We absolutely loved the Marquee! Our wedding was the most perfect day, everyone raved about the food, the staff was so friendly and easy to work with. Laura was phenomenal! It couldn't have been more perfect, everyone was coming up to us complimenting how beautiful it looked. We highly recommend the Marquee!!!
---
Fabulous Wedding at Marquee Events
Reviewed on

10/01/2014
Christina R
My husband and I started what we thought would be the very long search for a wedding venue at Marquee Events/Gershon Fox Ballroom last spring. We were so impressed with the unique, urban space, the generous menu and wedding package, and most importantly, the fantastic Wedding and Events Coordinator, Laura Carrano, that we were ready to book that day. Given it was the first place we looked, we decided to check out a few other locations. After looking at only two other places, we decided to end our search, and called Laura to book a date. From start to finish, our wedding process was smooth, simple and flawless. Laura is no nonsense and down to business in addition to being incredibly fun to work with. When it came time for the big day, the setup, presentation, and service during our wedding was unparalleled. We had a wedding of 160 people, ranging in ages 10-85, and everyone was thrilled about the time they had. We had a large group of friends that had a blast, while our grandparents and their friends across the ballroom also had the time of their lives. It really is an event space that accommodates everyone. It is such a classy and impressive space! Also, THE FOOD IS OUTSTANDING and is without a doubt like no other "wedding food" you've ever tasted. The steak (NY Strip) is one of the most impressive cuts of meat you will ever see. One of our biggest concerns in getting married at a wedding venue was actually the food in general, since my husband and I are a couple of foodies that enjoy eating well and sharing a good meal with family and friends...which can be hard to do if the wedding food is generic and bland. I can honestly say that the food at our wedding was one of the best meals I've ever had! If the Marquee opened a restaurant, we would go often! We can't thank all of the staff at Marquee Events enough for all they did for us and our guests. If you are looking for a classy, unique space for your wedding along with unparalleled service and dining, Marquee is the place!! Christina and Ryan Tatreau Windsor, CT
---
Marquee--Gershon Fox Ballroom
Reviewed on

9/11/2014
My daughter's wedding was at the Gershon Fox Ballroom and I would highly recommend to everyone who is looking for a very classy, elegant, beautiful, wonderful place with ambience to have their reception!! I worked with Laura, the wedding coordinator,who was absolutely wonderful--she helped me to plan every detail to make my daughter's and son-in-law's wedding their dream come true!! The chef,Mike Kelley,is the best chef there could ever be!! The hors d'oeuvres and meals were outstanding--exceptionally better than other wedding venues!!The banquet manager does a wonderful manager making sure everything is set up and ready on time and everything flowed beautifully!!I played a large role in planning this wedding because I live in CT and my daughter resides in CA so it was so important to me that the wedding turned out to be what they wanted...The Marquee exceeded our expectations and I keep hearing over and over again from our guests that this was the best wedding that they had ever been to...I told Laura I hope to see her again at my nephews and nieces weddings--everyone had so much fun and danced all night!Great choice for a wedding!!
---
Best Wedding EVER!!!
Reviewed on

9/02/2014
Alexandra P
We couldn't have been happier with our wedding at the Marquee G. Fox Ballroom. The value of everything we got the day of, set up, support, staff, AMAZING food, drink, beautiful location was more than worth the cost!! In fact I really think they could have charged a lot more. I loved that they have just one price per head. Other places nickel and dime you if you want a champagne toast or an upgraded meal option. I took the time to price out all of the other similar option in the Hartford area and this was by far more a better deal! Beyond a great price we got an amazing DAY!!!!! Lauren was our coordinator and she helped us every step of the way there, she was attentive made sure the elements we wanted worked. Her and her team set up for the day of and did an amazing job! The staff was amazing!!! There were so many things that they did after we already book, I would say for sure under promised over delivered!!! Don't want to ruin it for those of you who haven't booked yet. I would say the best or worst part of any wedding is the food. The Chief here is amazing!!!!!!!! We knew at the tasting we hit gold! It was the best food we have ever had! My brother said it was the best Chicken he has EVER had!! They have the stake option they call the "Jaw dropper" …. Need I say more? Everything was AMAZING!!! They even gave us 3 dinner options with a Vegetarian option which was so good I almost ordered it. Guests said the worst part of the wedding was picking what they would eat. I put the full descriptions in the RSVP! I am sad that the only chance we would get this food again is to go to other wedding here! An example of how accommodating they were was there is this old Polish tradition where people try to steal the brides shoe and then the groom has the give them a bottle of liquor to get it back … I didn't think anyone would do it and didn't worn my husband enough … anyways it happened and he went to Laruen and asked for a bottle and she gave him one no questions asked just asked they didn't open it at the table! I have a hard time thinking any other place would have done that. I can tell you without a drought that booking the Marquee will be the best possible thing you will do for your wedding, I know it was for me.
---
So Proud of Our Wedding at Marquee!
Reviewed on

8/12/2014
Kim C
My husband & I were married here on 8-2-14, and, by far, it was the perfect choice. I knew when we got engaged that I wanted our wedding to be an elegant classy affair but not stuffy! I wanted our guests to walk away saying, "Wow, that was fun! I'm so glad I went!" I found several venues online inc. Marquee & scheduled appts. to see them. I was looking for a place that offered character, not just a rectangular room. From the Marquee pictures I saw online, I was hopeful this was the place. I met w/Marquee's Exec. Dir., and he got my wedding planning experience off to a great start! He was very knowledgeable about what this venue offered & also about wedding planning in general. I had every opportunity to ask questions & talk about what I envisioned. Coincidentally, while I was there, a bride who was married the night before came back to pick up some of her items. She was w/her mom, and both spoke of how pleased they were w/the venue. One thing in particular that was said that I wouldn't have thought of was how convenient it was for her guests who smoked to quickly step outside for a cigarette & then rejoin the party. At other venues, they would have needed to wait for an elevator, taken the elevator to the ground level, and then they probably would've lingered outside because going back later for another cigarette would have been a big production. At Marquee, that wasn't an issue. People could quickly step outside via the front entrance near the Ballroom & then rejoin the party. Being that we wanted to keep the energy up at the reception & wanted to spend as much time with our guests as we could, this was an important point. After considering all of our options, my husband & I decided upon Marquee & having our wedding in the G. Fox building. Many of our guests were excited when we told them this! Many remembered shopping at the department store; some remembered working there; others were curious to see this historical site. I knew some of our guests might be nervous about finding parking in downtown Hartford, so I was very pleased that Marquee offered complimentary valet parking. We were married in the Atrium, had cocktail hour on The Mezzanine & had the reception in the Gershon Fox Ballroom, all of which was a part of the wedding package. Each setting was in the same general area but felt like its own unique space. I loved the features throughout the building of when it was the department store, esp. the marble floors & columns. Our wedding day was phenomenal thanks to our wedding coordinator, Laura, & the top-notch staff! Whenever I had a question in the months leading up to my wedding, I contacted Laura, and she promptly got back to me w/as much info. as she had. She was very personable & made me laugh so many times! I trusted & respected her immensely. That trust & respect carried over to the staff on our wedding day when I saw how professionally they treated us & our guests. It put me at ease knowing they had everything under control while we concentrated on our guests & having a great time. We also heard many compliments about how delicious the food was! Even days after the wedding, people were still talking about how fantastic their meals were, esp. the gigantic steaks! We were so pleased that our guests had such a great experience! My husband and I couldn't be prouder of having our wedding at Marquee, esp. a place so rich in Connecticut history! We highly recommend this venue!
---
G. Fox Wedding
Reviewed on

8/10/2014
Lauren E
I got married July 2014 and had my wedding reception at the Gershon Fox Ballroom. It was an amazing experience from beginning to end. Laura and Chris did a wonderful job working with me and my family and helping to make our day perfect. The wedding day, and the week up to the wedding was completely stress free thanks to the staff. There are so many ways that the staff made you feel one of a kind and they made this experience very special. I would suggest anyone who is interested to see this venue- nothing but wonderful things to say :-)
---
Can't Say Enough Great Things!
Reviewed on

8/06/2014
Sarah H
Laura, Chris and all the staff at Marquee Events are amazing! They made our wedding day run so smoothly and perfectly. My husband and I did not have to worry about anything and were able to enjoy our wedding. The food was AMAZING!!!!! Huge portions, steak was cooked perfectly, and the chef made some small changes that we wanted to the plates without hesitation. Throughout the planning process, everyone at the Marquee was helpful, responsive and friendly. I would highly recommend the Marquee to anyone who is looking for a wedding venue. They did an outstanding job!
---
Quality in Every Way
Reviewed on

7/21/2014
Being a parent of the bride living 5 hours away made being a part of the planning difficult and left much concern. Marguee Events Gershon Fox Ballroom and their staff were fantastic. From the attention to detail, to assuring all our requests were completed to the quality of the food, the bar service and the set up and look of the room everything was perfect. Everything they said they would do, they did -- and that is not always the case these day. Our guests were amazed. Having The Marriott Residence Inn next door was an added benefit for our out of town guests.
---
Seamless Service
Reviewed on

6/23/2014
Erin Z
Extremely organized, excellent staff, top notch service. Everything went off without a hitch. Worth every single penny paid to them for a perfect wedding reception.
---
AMAZING!!!
Reviewed on

6/01/2014
We had our wedding ceremony and reception at Marquee. From the minute we met Darren and walked through the venue, we were HOOKED! The package is very inclusive, even valet parking which is huge benefit in Hartford!! Worth every penny spent!! Laura was our contact, and she is THE BEST! Responsive to our many questions and requests, seemed like her answer to everything was "yup, no problem"!! Our guests raved about the venue - be it the atrium, cocktail lounge or ballroom (even the bathrooms are gorgeous!). The raved even louder about the food - Mike Kelly is an incredible chef, so personable too! The staff were efficient and courteous - we felt very taken care of and so did our guests!! AMAZING experience!! We love our new friends at Marquee!!!
---
Beautiful Venue
Reviewed on

3/08/2014
Linda W
We recently attended a wedding at the Marquee in Hartford. It truly is a unique venue. The cocktail hour was upstairs in the Mezzanine and dinner downstairs in the ballroom. The food was amazing. The dinner was so filling! Our very friendly waitress Margret was very attentive to our table and made us feel very welcome. I am looking with my daughter for a wedding venue for her wedding and will definitely consider the Marquee. We had a wonderful time from start to finish!
---
Marquee Review
Reviewed on

12/30/2013
Ali B
The Marquee was the perfect place for our wedding. Darren and his staff are top notch!! He is extrememly responsive and pays close attention to all of the details. We received so many compliments from our guests about the food and service. The ballroom and atrium looked amazing and we were beyond pleased. I would highly recommend this venue to anyone who is getting married.
---
We loved Tony and Darren!!!
Reviewed on

11/18/2013
Monica G
The Marquee did a wonderful job. Tony and Darren were there every step of the way and completely put my mind at ease, not to mention they are both so sweet. We loved our experience there, the venue is beautiful and the food amazing! We highly recommend using them.
---
Absolutely Wonderful Venue!!!!!!
Reviewed on

11/04/2013
Sara R
We had our October Ceremony and Reception here and everything turned out fantastic! The service was impeccable and flawless and the food was amazing! The whole team did a wonderful job personalizing our day and making everything perfect (even down to our personalized cocktail)! One huge perk is that they only do one wedding a day so you don't have to worry about anybody rushing around! Everything was set up when we arrived prior to the ceremony and the break down of the ceremony area during the cocktail hour was quick! The decor fit perfectly with our fall wedding and we also added the cider and donuts station... yummmm! I am more than happy with our choice and everything exceeded our expectations and would highly recommend this venue!!!!
---
Michell (Breedlove) Musumeci
Reviewed on

10/11/2013
Michell B
Choosing the Marquee to have our wedding was by far the best decision ever. Not only was the venue beautiful and all of our guest loved it, but the service provided well worth the money spent. This team is very professional. They were helpful from the very beginning. Anything we could think of they were able to execute for us, if they had not already thought of it for us. The months leading up to the wedding was stress free, but most importantly, the actual wedding day was a fairy tale. If you want a stress free, beautiful, elegant wedding working with professional people, definitely choose The Marquee as your venue!!!
---
Amazing Summer Wedding at G. Fox!!!
Reviewed on

9/28/2013
Stef
Our wedding was this past August 2013. Darren, Tony, and the entire staff at G. Fox took AMAZING care of us and all of our guests! From the moment we walked into the G. Fox Ballroom, we knew it was where we wanted to host our wedding because it was unlike any other wedding venue in the area that we had visited. We loved the charm and uniqueness of the Ballroom, and the Mezzanine. On our wedding day, our guests loved reminiscing about the times that they had shopped at the G. Fox Department Store long ago. Every step of the way Darren was available to answer our questions and offer helpful advice. On our wedding day, the staff set up the Ballroom more beautiful than we could have imagined. We had an almost 200 guest wedding, and the room was set up to ensure every guest's comfort. Even the chairs were sturdy and comfortable, unlike some of the other venue's chairs that we had seen. The food was also exquisite! Our guests could not stop raving about the variety of meals offered, and the size of the strip steak. We even had a guest who had an unexpected health issue and was not allowed to eat solid food that day. The staff was so accommodating, and made sure that she was comfortable by bringing her a bowl of soup. They were also accommodating to a guest of ours who was nursing, and made sure that she had a private area. Throughout the evening, we had our own server who made sure that we had everything that we needed. At the end of the night, the staff packed everything up for us and walked our belongings and gifts next door to our bridal suite at the Marriott Residence Inn. It was great not having to worry about a thing; rather, we were able to continue the night with our guests. Overall, the G. Fox Ballroom transcended our expectations on our wedding day. They made our day quite special. We would highly recommend this venue to all of our friends and family. Thank you again to Darren, Tony, and all the staff at the G. Fox Ballroom! - Tim & Stef
---
Best Day of my Life!
Reviewed on

9/22/2013
Meghan D
If I could do it all over again, I wouldn't change anything! the Gershon Fox Ballroom (Marquee Events) was the perfect team and venue for my wedding! You really get an amazing deal, considering the luxury setting and high quality customer service. Do not think twice about booking this venue. I visited various other venues in Hartford before choosing Gershon Fox Ballroom - and I can say for certain that this is the BEST! I live in New York City and wanted a more glamorous, up scale, trendy and chic feel and this is EXACTLY what the Gershon Fox Ballroom provides. Service: Darren/Tony and team are amazing at customer service. I cannot say enough good things. They really get to know their bride/groom and genuinely show interest in what they want and ensure everything goes perfectly! They provided their email, office phone and personal phone and were available to help me make decisions outside of the venue from photographer (Eric Foley - who is also amazing), to decorating the venue, even hair and make up! I am very anal and almost a perfectionist and Darren made sure everything went smoothly. I was especially concerned with the up lighting, and since I would not see it before the wedding, I trusted Darren enough to make the final call. Darren worked with the lighting company to get the perfect amber tone in the room (which by the way I recommend and looks beautiful in that space). I did not have much time to spend with the lighting company, and Darren took it upon himself to take the lead and make sure they got the exact color I wanted. Darren and Tony build credibility and trust with their clients immediately and only want the best. They also have GREAT sense of humors and not to mention extremely intelligent and talented. It is just a plus that the venue is just as amazing as they are! Venue/Setting:The Gershon Fox Ballroom is the perfect venue for your wedding - search NO more! The setting, ambience and features of the ballroom and Marquee level are very high end and perfect for a wedding. The venue offers a cocktail hour in the Marquee, and the reception is in the ballroom. The fixtures (I especially liked the columns with leather and crystals) as well as the furnishings are so chic and trendy. Food: The food at this venue is absolutely delicious! Not only is it amazing, the portions are huge! We gave our guests the choice of steak, chicken, salmon or vegetarian - and everyone loved it! Both the food selection and quality is beyond exceptional. Also, the chef is always willing to work with you (if you want something prepared a little differently), and he is very talented and can cook anything.
---
Send Message