Home

Marry Me Wedding Accessories & Gifts
Marry Me Wedding Accessories & Gifts
About this Vendor
Welcome to Marry Me Wedding Accessories & Gifts
We believe in love. We believe loving, intimate connections to other human beings not only bring us joy and personal fulfillment, but can also be a path to self discovery, create motivation and that long term commitments actually increase your life span, and actually help you heal faster. As a former wedding photographer and bridal shop owner I have to say, I loved hanging out with brides. Your excitement for a new beginning full of possibility, and optimistic attitude are contagious. And fun. Yep, love is a pretty great thing to celebrate and this is your celebration, the day to announce to the world that you have found yours. The one who is your strength, your motivation, your best friend and - the "greatest fan of your life."   Please let us know how we can help, or just share your joy.
No reviews yet!
Be the first to help out other couples by sharing your thoughts.
Meet The Owner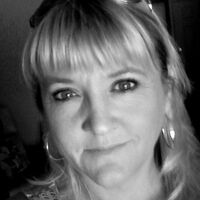 Teresa Coleman
As a former wedding photographer and bridal boutique owner (and former bride) I understand the importance of your special day. I have spent lots of time with brides and know the joy and the stress and the excitement and the relief when it all comes together and that the planning should be just as wonderful and exciting as the day itself. I love the wedding industry - I love hearing about your plans and talking with you about your vision. I love the traditional, the unusual, the romantic and the totally out there too! We can help you make it happen.