Home

Mary Johnson, Humanist Celebrant
About this Vendor
Personalized Wedding Ceremonies Just for You
Each marriage is a unique commitment between two unique people, so your wedding should reflect your personal values and style. I design one-of-a-kind, nonreligious ceremonies, using my skills as an attentive listener, professional writer, and experienced event planner. I love every sort of wedding: traditional, informal, same-sex weddings, weddings involving children, destination weddings, even elopements. My goal is to delight you by listening so carefully that your wedding carries exactly the tone and message you want. I've orchestrated events including weddings, vows ceremonies, memorial services, and other special events for decades and will craft your ceremony so that it continues to inspire you and your family for years. Voted New Hampshire's Top Wedding Celebrant in 2015.
Details
Civil Union, Commitment Ceremony, Interfaith Ceremony, Non-Religious Ceremony, Same Sex Ceremony, Second Wedding , Vow Renewal Ceremony
Newlywed Life, After The Wedding, Premarital Counseling, Ceremony, Wedding
Contact Info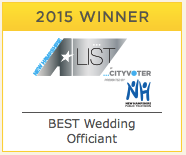 Address
PO Box 974, Nashua, NH
New Hampshire, Massachusetts, Maine, & beyond--just ask!
(603) 318-1062
WEBSITE
Reviewed on

8/10/2016
Mary was excellent! She made a tremendous effort to get to know me and my bride-to-be and supplied questionnaires to supplement the meetings we had with her so that she could make the ceremony as personal for us as possible. She had us choose from a wide variety of different... Read More readings, vows, wedding blessings, etc. to get a feel for the kind of ceremony that would be perfect for us. The end result was a beautiful ceremony performed with grace and just the right touch of humor and perfectly tuned to us. We couldn't have found anyone more perfect as our celebrant and we highly recommend Mary.
---
Reviewed on

10/11/2017
Carolyn L
Mary did an absolute amazing job as our officiant. Every one of our guests commented how beautiful, funny, and meaningful our ceremony was. She put a tremendous amount of work to really personalize the ceremony to fit us. I could not have imagined a more perfect wedding... Read More ceremony.
---
Perfect officiant for the perfect wedding
Reviewed on

11/09/2015
Mary was the best officiant we could ask for. She clearly explained all the facets we didn't understand and made sure we would get a wedding that we loved and suited us perfectly! We will never forget our wedding or her commitment to us, to deliver the most memorable experience... Read More we could have asked for. Mary was caring, understanding, flexible and attentive. I can never thank her enough!
---
Reviewed on

10/11/2017
Jason K
Mary was a fantastic officiant and over the course of planning our wedding I feel that she became more than that. She made our wedding incredibly personal and I know that we will return often to reread our wedding ceremony book. We really appreciated how easy she made it to... Read More incorporate our ideas and how much time she put into working with us. The wedding guests and especially the wedding vendors continue to comment on how wonderful our ceremony was and what a great job Mary did with it.
---
Reviewed on

10/04/2017
Christina K
Mary Johnson learned so much about us as a couple, truly understood us, and created a ceremony that perfectly captured our vibe, our values and our love. Thoughtful, irreverent, literary -- Mary is fantastic.
---
Reviewed on

5/21/2017
Megan T
Mary was excellent to work with! It was a little difficult trying to meet with her a couple times due to my husbands traveling schedule but we made it work through phone calls, skype, and texting. Mary put together a tremendous ceremony and we are truly thankful.
---
Reviewed on

9/03/2016
Samantha J
When getting ready for my wedding, I researched everything. One of the things that stood out to me was an article that said something unexpected will occur on your wedding day. That unexpected thing happened because of Mary and it absolutely made my wedding. Mary invited my... Read More (now) husband and I into her home many times so that she knew who we were and what we wanted for our wedding. She understood this only happens once and wanted to get it right. We mentioned having a ukulele player, but couldn't afford it. The day of our wedding, we were beyond thrilled when she surprised us during our ceremony by bringing her ukulele and playing a song that meant a lot to us. To say the least, there were no dry eyes. This is the type of celebrant that Mary is. Mary took the time to get to know us and understand our love. She went above and beyond and made for us wonderful memories that we will never forget. If you want to have a wedding ceremony that is personal and heartfelt, you can't go wrong with Mary.
---
Reviewed on

8/01/2016
Isabelle P
Mary was fantastic. Such a beautiful ceremony and she was able to meld together our different perspectives in a way that reflected us both. Highly recommend!
---
Reviewed on

3/31/2016
"Mary was absolutely wonderful, caring and compassionate when it came to our wedding. She met with us on four occasions prior to our wedding and made herself available whenever we needed assistance in planning our ceremony. Mary offered her opinion, but only when asked, and... Read More respected our wishes, through and through. She followed through with every detail and left us, our family and friends, with a spiritual ceremony to be remembered forever. "
---
Wonderful Officiant
Reviewed on

11/10/2015
Meaghan K
Mary made our wedding so special. The ceremony was exactly what we wanted—serious, sweet, romantic, and personal. She also made the rehearsal and wedding day run smoothly and completely removed the burden of stress. It was a pleasure to get to know her and we hope to stay in... Read More touch.
---
Amazing humanist celebrant!
Reviewed on

11/09/2015
Mary was a pleasure to work with. We met with her at her home a couple of times to get to know us, and plan elements of the ceremony. She wanted to get to know us, to better aim the ceremony at our needs, wants, tastes and beliefs. She offered suggestions for readings,... Read More vows and other elements of the ceremony, and worked our requests into the ceremony. When the ceremony drew near, she was easy to reach by email and phone. She did a fantastic job to marshal the wedding rehearsal, and even made extra copies of readings on thick wind-proof paper for the ceremony in case our readers forgot. The final ceremony that she assembled was exactly what we wanted. The right tone, the right content, the right mood. I enthusiastically recommend Mary without reservation.
---
Meet The Owner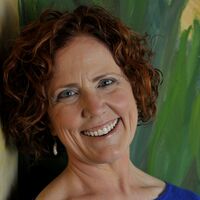 Mary Johnson
I'm a professional writer with an award winning memoir, An Unquenchable Thirst, about my 20 years as a nun with Mother Teresa of Calcutta. Both my writing and my background as a former nun provide me with special skills to plan ceremonies that unite not only bride and groom, but family and friends as well. My ceremonies contain no religious elements, concentrating on the couple and their commitment. I am a certified Humanist Celebrant and was voted New Hampshire's Top Wedding Officiant in 2015. I also celebrate funerals, memorial services, baby namings, divorces, & other important life events.