Home

Matt & Dom's
Details
Cake Serving Sets, Cake Stands, Cake Toppers, Cake Accessories, Cake Cutting + Serving, Cake Delivery + Setup, Cake Tastings, Groom's Cakes, Cakes + Desserts
Contact Info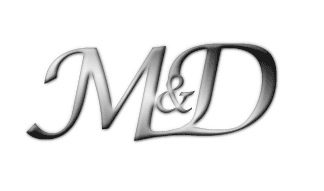 Reviewed on

12/26/2016
Megan M
I had no clue what I wanted for my wedding cake. But when I came across Matt and Dom's, I loved being able to browse through all of their cakes and be inspired. It wasn't long before I knew exactly what I wanted. They created my perfect looking cake, and had the most delicious... Read More flavor choices too! I love my wedding cake and I highly recommend Matt and Dom's.
---
Delicious Beautiful Cake
Reviewed on

12/27/2015
Brittany B
I absolutely loved working with Matt & Dom. They have delicious cake and flavors. They were able to make the perfect cake based on our vision, ideas, and wedding theme. We were an out of state couple and were very easy to get ahold of and work with from afar. You get so much for... Read More your money with them - the value is amazing.
---
Delicious!
Reviewed on

10/28/2015
Lauren S
The cake was delicious! We went simple with a marble cake with buttercream and everyone loved it. Working with Matt and Dom was great. I wasn't able to make the cake tasting so they sent my husband home with samples for me to try which was so nice. They took the... Read More photo I sent them and made our cake look exactly as I wanted and used the flower that my florist delivered to them. I felt that it was a little expensive, and sometimes it took a while to get a response for my emails, but honestly the quality of the cake really is worth the price.
---
Delicious!
Reviewed on

11/19/2014
Lara
Matt & Dom's cakes are to die for! Their orange with chocolate cream was our favorite! They do such great work on their cakes and all the little details that go into it. I highly recommend to everyone!
---
Beautiful and delicious!
Reviewed on

10/22/2014
Leigh C
I emailed a photo of what I wanted the cake to look like, and they matched it! The flavors were delicious!!
---
Very nice
Reviewed on

8/12/2014
Sylvie V
Extremely good quality cake... Exactly what I was hoping and expected... Beautiful, classy... We received only compliments about it...highly recommended. No regrets
---
Matt and Dom's made the perfect cake for our wedding!
Reviewed on

7/02/2014
Melissa E
Matt and Dom's made our wedding cake and not only was it absolutely beautiful, it tasted amazing! They worked with us to figure out exactly what kind of cake we wanted and how we wanted it decorated. They delivered it on time and it was exactly the way we'd ordered it. All... Read More our guests raved about the chocolate cake with chocolate ganache filling, and the raspberry swirl cake with raspberry filling. And the buttercream frosting was perfect. Not too sweet and simply delicious! Perfect cake that completed our perfect wedding! We highly recommend Matt and Dom!
---
Beautiful and Delicious
Reviewed on

5/28/2014
Suzanne H
I highly recommend Matt & Dom's! The cake was beautiful and delicious! The guests are still raving about it!
---
Great Cake
Reviewed on

2/22/2014
Sarah K
On 2/20/2014 I got married at the River House in Palmetto, FL. Matt & Doms came highly recommended through my coordinator at my venue. I went to the shop and had a tasting. It was an enjoyable experience and they were very informative. I had requested that my three tier cake be... Read More made of butter cream instead of fondant. I do not like fondant and was skeptical that butter cream could not be visually appealing. On the wedding day I was told that my cake had arrived. I ran out to look at it and it was GORGEOUS. I could not believe that the cake was butter cream. It completely resembled fondant. I had also made my cake three different flavors and they made it happen. I am not a big sweet fan but the cake was very good. To me it was not overly rich and was light. I would hire these guys all over again.
---
Wonderful Vendor Willing to Accomodate an Eco-Friendly Bride!
Reviewed on

6/19/2013
Suzie B
We ordered a small wedding cake from Matt & Dom's for an intimate destination wedding on Anna Maria Island. Our cake was beautiful and absolutely delicious. Matt was a pleasure to work with and responded quickly to the many emails I sent asking about organic fillings and... Read More colorants and even what shells could be used that didn't need to be bleached. (I am very eco & health conscious and they went above and beyond to accomodate us!) Our cake was delivered on-time and our topper placed while we were at the beach getting married during a very small delivery window, as requested. I'd highly recommend Matt and Dom's. They're wonderful!
---
Amazing!!!
Reviewed on

5/28/2013
Rosie T
I had two cakes from Matt and Doms for my wedding - three different flavors. The cakes were beautiful and perfect and tasted even better than I could have imagined!!!
---
AMAZING cake and people to work with!!
Reviewed on

5/20/2013
Meredith M
I used Matt and Dom's for my wedding cake a couple weeks ago. I booked them from another state since I live in Colorado but the wedding was in Florida. They were so wonderful at communicating with me and getting exactly what flavors I wanted. I can't thank them enough for the... Read More beautiful cake and at a great price!
---
Loved my cake and Dessert Bar!
Reviewed on

11/18/2012
Marisa P
I ordered my wedding cake and dessert bar treats from Matt & Dom's and I couldn't have been happier! It was exactly what I wanted and everything tasted amazing!
---
Cake was delicious
Reviewed on

11/13/2012
Shaylin G
The actual cake was delicious. Great tasting and moist. I had sent a picture of what I wanted, and it was just so-so. Very small, for the cost of cake. They were difficult to get ahold of, but would call back fairly quickly.
---
my cake
Reviewed on

9/10/2012
Natacha S
great service
---
Wonderful!
Reviewed on

3/27/2012
Keela B
Matt and Dom were so accommodating to what I wanted on my cake. It turned out beautiful and it was very tasty! I suggest the marble and the almond cake with buttercream frosting! I couldn't have asked for anything better! Price was great too!
---
Wedding Cake
Reviewed on

12/27/2011
April B
We used Matt and Dom's for a small cake topper and cupcakes. It was very good- and it was a beautiful presentation. Everything was completed over e-mail, being that we were from Iowa. I was able to send them pictures of what I wanted, and they were able to do it within my... Read More budget. Delivery was great, and they came to set up.
---
beautiful cake!!
Reviewed on

11/29/2011
Heather B
I highly recommend these guys! They are easy to work with and knew exactly what I wanted!! You wont be disappointed!
---
Looks as good as it Taste...
Reviewed on

11/01/2011
Latoya B
My and partner got to cakes from Matt and Dom with three flavors... Red velvet and white cake and Key lime... This was some of the moistest cake I ever tasted I was asked all night who made the cake... My partner had a jordon sho cake it look I could put the shoe on and walk it... Read More was amazing both cakes were they are highly recommend...
---
ABSOLUTELY DELICIOUS
Reviewed on

10/26/2011
Lindsay H
So happy with our cake. It was so pretty and delicious! All we had to do was look online at their past cakes and we told them what styles and decoration we liked and they made such a beautiful cake that was perfect for a beach wedding!
---
Loved them!
Reviewed on

10/09/2011
Elizabeth C
Matt & Dom made my wedding cake, which was elegant, and just what I asked for, and they also made our groom's cake. They were really great sports about the grooms cake, creating a 3-D penguin with a pink bow tie! They really put together more than I hoped for, and best part was... Read More the cakes tasted amazing!!!
---
Great service, wonderful cake and beautiful flower
Reviewed on

10/09/2011
Amanda H
Matt & Dom's went to great lengths to provide us the best service. They are very personable and a lot of fun to work with. They made my bouquet and a lei for my groom of blue bom orchids, both were gorgeous. They were punctual and very professional, plus they delivered on... Read More Sunday!! I recommend the buttercream icing and the raspberry swirl cake. Highly recommend!!
---
matt and doms
Reviewed on

10/06/2011
Karen F
they were so great to work with. I had to do a lot of emails since i was planning the wedding from KY. They always emailed back so quickly, the cakes looked so beautiful our grooms cake was more than awesome!!!
---
Great!
Reviewed on

8/31/2011
alicia p
Matt and Dom made a fabulous cake for my wedding! They were extremely helpful with everything, and the cake was beautiful and delicious!! They are also very reasonably priced!
---
Amazing Custom Wedding Cakes
Reviewed on

6/17/2011
Lana P
My husband and I wanted creative cakes with exceptional flavor. Matt and Dom totally delivered! All of the cakes we sampled in their store were amazing, and they designed exactly what we requested. The grooms cake was a standing replica of his drum set in pistachio with... Read More pistachio frosting. The wedding cake was an underwater scene with realistic sea creatures and plants. The wedding cake was vanilla with custard creme and chocolate with orange marmalade filling. It was all delicious, most people had 2 pieces! The price was way below what I expected in this day and age of super custom cakes, very reasonable. I highly recommend Matt and Dom's for your wedding.
---