Home

Matt Morgan Weddings & Coaching
About this Vendor
Phenomenal Weddings...Incredible Coaching!
My passion is to set you up with a phenomenal wedding and an even better marriage. WEDDINGS: I give you an unforgettable ceremony that's customized to your style and story while having a ton of fun! I officiate all Faiths/Traditions: secular, spiritual or religious. COACHING: I set you up with the best pre-marital coaching on the planet to bulletproof your marriage BEFORE It starts! Plus when you choose to do pre-martial coaching you get your WEDDING + REHEARSAL + PLANNING SESSION = FREE. Yes, you read that correctly. That's how much I care about your marriage!
Details
Civil Union, Commitment Ceremony, Elopement, Interfaith Ceremony, Non-Religious Ceremony, Religious Ceremony, Second Wedding , Vow Renewal Ceremony
Buddhist, Catholic, Baptist, Lutheran, Methodist, Nondenominational, Pentecostal, Presbyterian, Protestant, Christian, Interfaith, Jewish, Secular, Spiritual, Unitarian
After The Wedding, Premarital Counseling, Ceremony, Wedding
Contact Info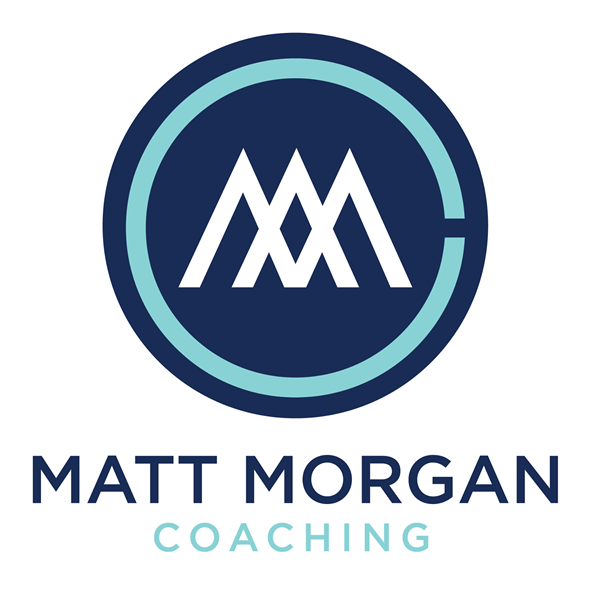 Reviewed on

8/04/2017
Ben P
Matt was amazing as an officiant and counselor! The counseling was super fun and helpful, especially working through tough family issues. Matt really got to know us, it felt like we had been close friends for years. Matt was extremely helpful in planning the ceremony and... Read More allowing us to personalize it so that it was very meaningful to us and everyone attending. As an officiant, Matt has a perfect blend of joyful fun and weighted meaning that I think a marriage deserves. I will definitely be giving Matt a call for my next wedding jk jk with the help of Matt's counseling our marriage is rock solid.
---
Reviewed on

8/04/2017
Savanah B
Working with Matt has been a key piece in our marriage! We did the pre marriage coaching and learned so much about each other and how to take care of our marriage before we even got married. Our ceremony was hands down the best ceremony! It was personal and so much of US and who... Read More we are. Matt followed our style and told our story better than I could have ever imagined! All of our wedding guests talked about how much they loved our ceremony.
---
Reviewed on

8/13/2017
Amanda K
Matt did both our premarital counseling and was our officiant. In counseling he helped shed light on issues we needed to further discuss. As our officiant he weaved in what he knew about both of, was funny, and helped make it such a special memory for us. We got so many... Read More questions from friends and family asking us about who married us and nothing but stellar compliments on his message during our ceremony. We loved having him as our officiant!
---
Reviewed on

8/13/2017
Nirup A
Matt is simply a class act. I had the privilege of co-officiating a wedding with Matt and it was clear that he was personally invested not just in the wedding ceremony but in the couple that was getting married. From his high level style of counseling to his intimate yet... Read More personal touch in the ceremony, Matt is truly the real deal. If you are getting married or considering it, make Matt your first call!
---
Reviewed on

8/13/2017
Nirup A
Matt is simply a class act. I had the privilege of co-officiating a wedding with Matt and it was clear that he was personally invested not just in the wedding ceremony but in the couple that was getting married. From his high level style of counseling to his intimate yet... Read More personal touch in the ceremony, Matt is truly the real deal. If you are getting married or considering it, make Matt your first call!
---
Reviewed on

8/12/2017
Claire N
My husband and I had the pleasure of working with Matt as our pre-marital coach and officiant. During pre-marital sessions, Matt coached from a solid Biblical foundation, helping us to understand the ways that marriage beautifully reflects God's love for us. He gave us tips for... Read More deepening communication, avoiding relationship pitfalls, handling "big issues", and developing and understanding our common vision for our relationship. We both found our sessions easy to understand, relevant, and thought-provoking. Not only did the pre-marital sessions help us to build a strong foundation for our marriage, but Matt also used everything he learned about us during our time together to create a customized, personal, and FUN ceremony script that was meaningful to us as a couple. It was so special to be married by someone who knew us so well, and Matt's dynamic energy hooked all our guests and made for a ceremony that would be remembered fondly! Thank you for everything Matt!
---
Reviewed on

8/09/2017
Over the past 15 years, I have watched Matt utilize his gifts to connect with people in a very real and honest way. He is dedicated, funny, engaging and passionate in what he does. Choosing to work with Matt will be one of the best investments for your marriage!
---
Reviewed on

8/08/2017
Regina D
Matt was a personal friend of our in college. So naturally we wanted him to marry us. He did an excellent job. I remember meeting with him for dinner one night where he asked us questions about our stories. Then he personalized the sermon at our wedding by incorporating some of... Read More those stories. It was nice not to have a blanket message at our wedding.
---
Reviewed on

8/07/2017
Cody G
Great wedding! Matt listened to what we wanted and helped us through things we hadn't thought of. He can adapt to what you want for your wedding.
---
Reviewed on

8/07/2017
Hilary M
Matt officiated our wedding in May of 2017. He made the ceremony outline personal to us, and also included relevant scripture. He emphasized how love is a covenant and a choice above any feelings. He also emphasized the spiritual unity and how marriage beautifully reflects God's... Read More love for us. I still remember laughing, crying, and feeling so much joy during our ceremony. Our guests are still commenting about how beautiful the ceremony was. Matt's sincere presence added so much to our special day!
---
Reviewed on

8/07/2017
Kelsey O
Matt did a great job officiating our wedding! It was fun, personal, and meaningful. Our guests (a handful of them being international) also had only positive remarks about our ceremony. And don't pass up the opportunity to receive premarital counseling! It's not super work... Read More intensive, but it's real and provides practical strategies for conflict resolution. You won't be disappointed! You only stand to have your expectations exceeded.
---
Reviewed on

8/06/2017
Emma A
My husband and I had the pleasure of having Matt officiate our wedding 6 years ago, and it was a truly amazing experience! We live in Minnesota, and even though he was living in Colorado he agreed to not only be apart of our wedding day, but he did marriage counseling sessions... Read More with us via Skype. Since my husband and I are high school sweethearts, I really didn't think we needed marriage counseling to be honest, but I am so happy that we did. Not only did it give Matt a better chance to get to know us as individuals and as a couple, but it also prepared us for what marriage would be like, especially that first year. Once Matt got to know us he was able to give us a beautiful and personalized message during our ceremony. Six years later, my friends and family still tell me how much they enjoyed our ceremony, and listening to Matt's message. I would highly recommend Matt and all of the services he provides!
---
Reviewed on

8/06/2017
Kristen L
Matt was my husband's college pastor and in addition to being a great role model and speaker, we attended a lot of friends' weddings where Matt was the officiant and really enjoyed how he made the weddings personal. When we got engaged, we knew where to look! Matt was flexible... Read More and met with us several times before the wedding even though we lived in Fort Collins- we would meet up in Denver and he would do a few lessons at a time. He encouraged us so much and was an engaging teacher. We loved that he was willing to share real-life examples from his own marriage and what he had learned through those different circumstances. For our wedding, we loved that he was able to incorporate our story into a central theme and that we were able to have a faith-filled ceremony that wasn't stuffy or boring. We highly recommend him for anyone looking for an officiant and for pre-marital counseling!
---
Reviewed on

8/06/2017
Bryan F
Matt has a great grasp on what it means for husband and wife to be both best friends and a team. He made marriage counseling fun and challenged us to work together in new ways. Matt did a great job at our ceremony and he got many compliments from our guests. Our marriage has... Read More been very strong (we just passed the one year mark) and the work we did with Matt is definitely paying off. We highly recommend him.
---
Reviewed on

8/06/2017
Krista M
There are not enough words to describe how wonderful it was to work with Matt Morgan. We went through premarital counseling with Matt in the months leading up to our wedding. Between kids schedules and an unusual work schedule, we had a hard time finding consistent meeting... Read More times. But Matt was so understanding and flexible. His goal - like ours - was simply to to sit down, talk with us, and help us to keep our lines of communication open and free, however and whenever we could. Part of what we really enjoyed and found helpful about going through counseling with Matt was how he would share experiences in his own life that may have related to what we were going through...You really don't sit down and talk to a "counselor" or a "pastor", you sit down and have a conversation with a trusted friend. Beyond the counseling, Matt helped us plan out our wedding ceremony, right on down to helping us come up with ways to incorporate our two children from a previous marriage. Blending families is about so much more than the couple getting married, and Matt was right there with us when it came to making sure our kids knew our commitment was as much about them as it was to each other. When it came to our wedding day, Matt took the time to talk with us and pray with us individually and then presided over our ceremony with just the right amount of love, seriousness, and humor. It was the perfect day and so much of that was because Matt walked with us on our journey every step of the way.
---
Reviewed on

8/04/2017
Joyce M
Matt Morgan officiated our daughter's wedding in June, 2016 on top of Vail Mountain, Colorado! The first thing that really impressed me about Matt was the way he handled everything at the rehearsal, which was not on top of the mountain! Matt was very warm and welcoming to the... Read More bridal party and guests. He opened with a beautiful prayer and really took charge of everything giving particular attention to the bride's wishes. He explained in specific detail how everything would take place giving the bridal party comfort in knowing exactly what their roles would be. Matt has an extremely dynamic and magnetic personality, which made our daughter's wedding really fun and even more special by the way he engaged the audience with personal stories about the couple. Our daughter and son-in-law also told us about their pre-marital counseling sessions with Matt and the wonderful knowledge they gained to help build a strong foundation for their marriage. I highly recommend Matt and can assure you, you will not be disappointed!
---
Reviewed on

8/04/2017
Matt Morgan helped give us the wedding of our dreams. Our family is still talking about the ceremony! Matt did a great job telling our special story, making all of us laugh and cry. We would highly recommend him to anyone looking for a top-notch officiant.
---
Meet The Owner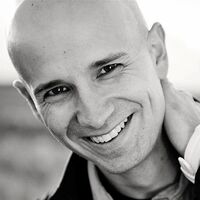 Matt Morgan
I got into officiating weddings 10 years ago as a non-denominational pastor. Honestly, I was tired of seeing so many painfully boring officiants make what was supposed to be the couples most joyful day...kind of unmemorable for everyone attending. Since I share a similar age and style as you I've been asked to officiate hundreds of weddings. It's a blast! Here's what's unique about me: I'm passionate about setting you up with not only a great wedding, but a GREAT MARRIAGE. My masters degree expands beyond public communication and into practical coaching that works for daily life.