Home

Max & Sam Photography
About this Vendor
Oh, hey! Hi! Hello There!
Your wedding day should be about champagne, tears (of the happy variety) & kisses, and having a really good time. Your photographers should not only be stress-free, but should help make the party even more fun - that's where we come in. We're two best friends who have known each other for too long and there's nothing we love more than making new friends. Getting to know you & your stories, capturing your tears of joy and belly-aching laughter, watching you pull on those Spanx to your messy-hair-don't-care-barefoot send-off at the end of the night—such are the magical moments we not only treasure, but will ensure that open bar won't wash away. Rye whiskey, old books, and adventure are just a few of our favorite things. Oh, yours, too? See, we're practically best friends already :)
Details
Artistic, Documentary, Lifestyle
Bridal Portraits, Day After Session, Engagement
Destination Wedding Packages, Destination Weddings, Online Proofing, Digital Files, Printed Enlargements, Printed Proofs, Wedding Albums, Photo, Second Shooter Available, Social Media Sharing, Photo + Video
Contact Info

Reviewed on

11/30/2017
Jason S
You two. Oh, you two. I don't think I can say enough about how amazing you both were at our wedding -- but dangit, I'm going to try. The energy was there, the vibes were good -- not even a recent trip to the hospital slowed you down. Max & Sam exceeded all of our... Read More expectations, wrangled our obnoxious friends and family into fantastic portraits, and kidnapped my wife and I into some mandatory Golden Hour pictures with hot air balloons in the background. Of everything and everyone who made our wedding happen, Max & Sam are the ones most talked about, praised, and remembered. They were high energy from the moment they came in, and they visibly got excited about the little details in our wedding. Our first peek photos have been fantastic and I can only look forward to the rest of our wedding pictures and album!!
---
Reviewed on

9/26/2017
Vanessa M
Max & Sam Photography exceeded our expectations! These two ladies are not only SUPER talented, but they are great people to spend one of the most important days of your life with :) They were a great addition to our wedding team and worked so seamlessly with all our vendors. And... Read More WOW our wedding pictures and album were absolutely beautiful!!! They have such a great artistic eye and made us feel so at ease which shined thru in our photos. Hands down the best wedding investement we made! All our best, Vanessa & Jeff xoxo
---
Reviewed on

8/27/2017
Kathryn G
Oh man I don't even know where to begin. These ladies. They were so much fun! They made us so comfortable, it was like having our best friends photograph us. They made everything hilarious and not awkward so we felt comfortable taking so many photos. They killed it in the family... Read More portraits and knocked them out so fast so we could enjoy the night and not spend a lot of time doing those. The images of my husband and I are absolutely breath taking and somehow they made us look like models! They captured the entire day in such an amazing, artistic, beautiful, personal way that I am almost at a loss for words. They were the first vendor we chose, and it was on purpose because I knew if we had them, most of the other stuff didn't matter. They 100% delivered. Hire them for your wedding and prepare to be amazed and also laugh so hard you almost pee in your dress. Love you girls so much!!! Thank you!
---
Reviewed on

1/28/2017
Jeana F
From the moment we met them we were in love, I was truly excited to have them at our wedding!!! I could not have chosen a better fit for my husband, myself and our crazy families! Max and Sam were a joy to work with throughout the entire process. Their kindness, professionalism... Read More and style was noticed by everyone. From budget cautious parents, friends breaking it down on the dance floor and grandpa trying to order photos for Christmas cards... I am still receiving compliments on the photographers from our wedding! And when our photos showed up on our doorstep (in an adorable little wooden box) they did not disappoint. They are STUNNING! And so artistic!!! I feel like they should be in a vogue magazine! Max and Sam were the perfect fit for us, I'm thrilled to have their photos for the rest of our lives! Highly, highly recommend!!
---
Reviewed on

1/27/2017
Whitney G
Words can't express how incredibly pleased my husband and I are from the work of Max & Sam on our wedding day. These two are the perfect pair and they truly care about capturing every perfect moment on your special day. They were extremely thorough for capturing all of our... Read More requested shots as well as adding their own artistic style. Getting the golden hour shots with the sun glowing into the photos was a top priority for us and they made sure that was captured on our day on a hectic timeline. We were also so grateful for how many edited photos we received, which was at least double from what other photographers quoted us when interviewed. Having two extremely talented photographers is so beneficial and worth every penny. They are the perfect duo! We can't thank them enough for all the work they put in before, during, and after the wedding!
---
Reviewed on

1/26/2017
Charles S
It's hard to put into words how much I truly enjoyed working with these two. They have an amazing sense of artistry with their cameras, complimentary styles, and wonderful personalities. They had excellent communication, and I greatly appreciated their attention to detail and... Read More accommodation. Thanks for capturing our journey. We couldn't have been happier with our engagement, ceremony, and reception photos!
---
Reviewed on

1/26/2017
Winnie Y
Max & Sam are fantastic. They are friendly, easy going, and most importantly, professionals who are serious about what they do. We always got quick responses from them in email, and we kept in touch during those months leading up to the wedding. We asked them to do our... Read More engagement photos, and having no idea where to go, they gave us ideas which turned out to be an exciting adventure and a memorable experience! Since our wedding venue is in downtown and greenary is non-existent, Max & Sam scouted a few spots in the area to make sure we had a diversity of backdrops with optimal lighting. They gave us a timeline of the day to work with, and that was immensely helpful. On the day of, the duo arrived early, took care of the prep shots very quickly, and together, we traveled to 3 different locations in the area for photos. There was no rush at all, and we even had time to spare. When we got our photos, we were ecstastic to see how beautifully Max & Sam captured the day. They have different styles and both of them excel in their own way. The engagement and wedding photos are both consistent in quality, and we absolutely love them. I highly recommend these two photographers, and working with them meant having one less thing to worry about.
---
Reviewed on

8/19/2016
Eliana S
Max & Sam were the best decision I made besides actually marrying my husband. They are so easy to work with. You feel so taken care of. They keep you laughing. OH, and their photos are AMAZING. 100% would say they are the best investment you will make on your wedding day.
---
amazing!
Reviewed on

1/22/2016
we could not have asked for a more amazing duo to capture our day! max & sam are professional but so much fun to work with. they somehow made this camera shy lady relax in front of the lens. i have gotten so many compliments from friends, fam & coworkers who have seen our... Read More pictures and our guests wanted to become their bff's by the end of the day. their work is so beautiful that i'm hoping to think of an excuse to have a session with them in the near future.
---
Better Than The Best
Reviewed on

10/21/2015
Carly C
Weddings are crazy. The day comes and goes unbelievably fast. Max & Sam captured moments between our friends and family we were not able to see and brought back little memories of the day we had forgotten. They made it so we could relive every part of our wedding day with the... Read More same excitement and anticipation we had on the actual day. The photo quality they produce is impeccable. Crisp, clear, beautifully colored and framed. The backdrops they found were fun and interesting and the emotion they captured is priceless. They really care about how your photos turn out and work with you to give you exactly what you want. They see things other people don't and their portfolio speaks for itself. But while they do take amazing photos, the most wonderful thing about Max & Sam is simply them. They are two of the most gracious, hardworking people you'll ever meet.
---
Reviewed on

10/20/2015
Kerry E
When my father was diagnosed with Stage IV cancer, millions of thoughts rushed through my mind. It is a harrowing experience facing the potential loss of a loved one, and such a feeling only seems to be exponentially compounded when you begin to think about all the things that... Read More may never come to pass as a result. Doubts and worries about whether he could ever walk me down the aisle, or share a first dance with me flooded my mind constantly. We began the frantic process of moving our wedding from 16 months away, to 3. I can say with complete honesty that Sam not only stepped up to the plate as a 'vendor,' but as an incredible source of strength, innovative ideas, and a problem-solving attitude. Despite moving our venue, changing the day, and attempting to squeeze the wedding in after people finished their workday (and giving her the less-than-desirable amount of notice) Sam showed up bright-eyed and bushy-tailed, and got to work. I don't remember every aspect of my wedding day. It was mostly a blur of faces and congratulations, and my face felt frozen in an awkward smile only 30 minutes in (thank you, Sam, for teaching me your techniques for un-freezing my face after so many pictures). I do, however, have the privilege of remembering each and every tiny and wonderful moment again, and again—all thanks to our gorgeous pictures. Sam's talent has evolved over the years to become something really quite unique. Her pictures tell a story, capture the most minute moods and expressions, and truly wrap each moment in a layer of illumination and fantasy that even the real world fails to adequately express. I don't just love my pictures, I love the way they make me feel when I look at them. I cannot recommend Max & Sam highly enough. Thank you for the memories, and the opportunity to always look back on photos of my father, my husband, and all of those nearest and dearest to me the way they are meant to be seen—utterly perfect.
---
Meet The Owner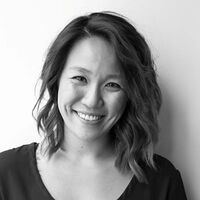 Sam
My most favorite things in the world are love, people, and memories. After spending too much time thinking I wanted to conquer the business world, I left corporate finance for wedding photography and I've never looked back. I've proudly cried at almost every wedding I've photographed and am so grateful to have made so many incredible memories and lasting friendships. I'm lucky to be able to do what I love and to work so seamlessly with my best friend. I can't wait to meet you and hear your love story.